Explore Paris through a local's eyes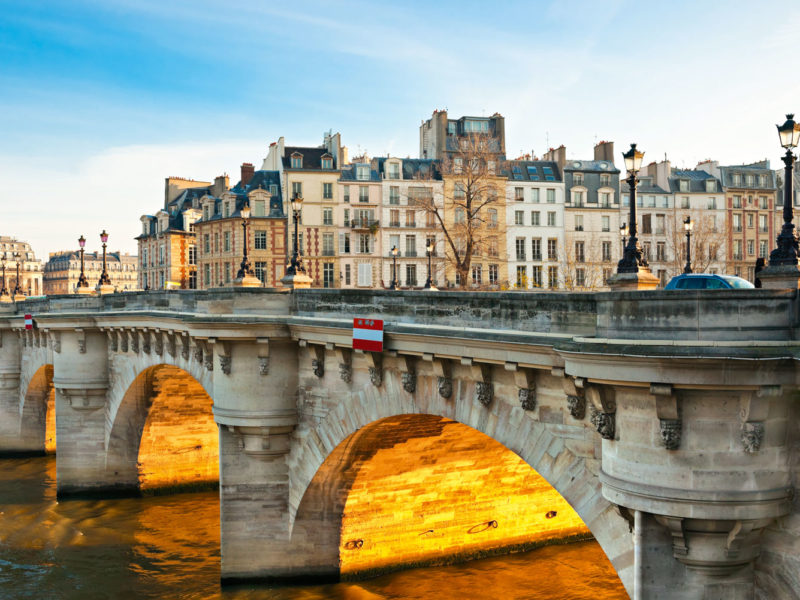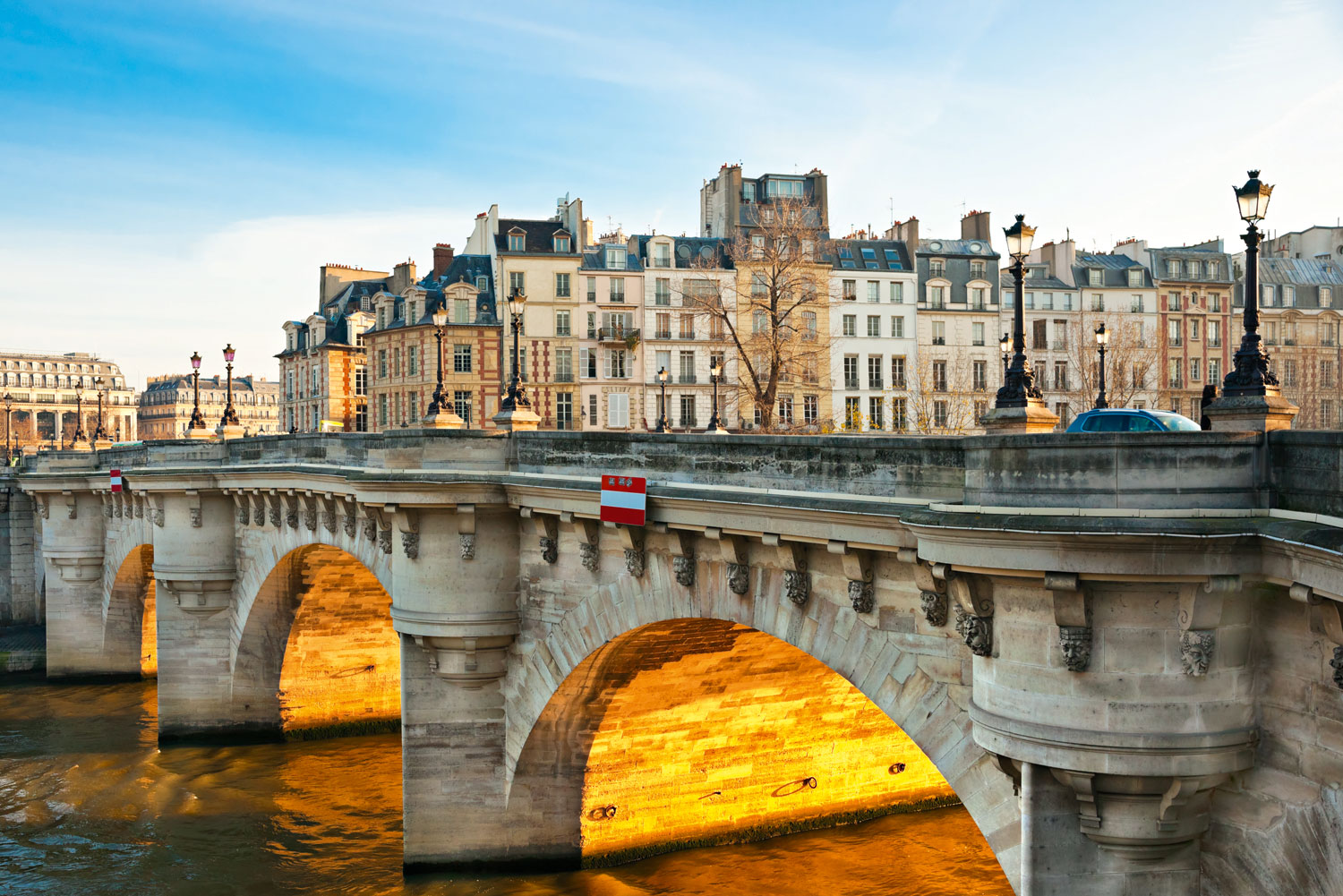 Kirstie Clements knows Paris in more ways than one – most notably, living the high life as the former editor of Vogue Australia. But it's the Paris she knew as a local that she adores.
For me, Paris is two very different cities. One is the Paris I visited at least three or four times a year to attend the fantastical circus of the Ready To Wear (RTW) fashion shows in my capacity as a fashion magazine editor.
This Paris was a dazzling epicenter of style, chic and creativity.
The other Paris is the grittier, more fractious city in which I resided for six years in the '90s, where I met my French husband, worked as a freelance journalist, had my sons and lived like a local.
This latter Paris is the one that I love the most. Or perhaps it is more accurate to say that I was two different people when I was in Paris.
The fashion editor me would arrive at the surprisingly grotty Charles de Gaulle Airport to be met by a chauffeur and whisked away to a suite in the sumptuous Le Meurice on the rue de Rivoli.
I would shop in the incredibly glamorous fashion boutiques that line the rue Saint Honoré, have lunch at the velvet soaked Café Marly in the Louvre, overlooking the Pyramide, and later stop for an aperitif at the Hôtel Costes.
I liked to have expensive tea and tiny cakes at Ladurée in the rue Royale and sit on the pavement outside the Café de Flores sipping coffee and watching the passing fashion crowd.
The real me lived in a tiny one-room apartment, seven floors up – no lift – in the 2nd arrondissement, next to the Palais-Royale and near the Galeries Vivienne.
I spent long hours perusing the curious antique stores, intoxicating perfumeries, and elegant stationery and bookshops in the neighbourhood, happily spending nothing but my time.
For lunch I would stop for a noisette in the everyday local cafés tucked into skinny backstreets, which were automatically 10 francs cheaper than those catering to tourists on the main thoroughfares.
During the RTW shows there were long dinners at the Bistrot du Paris, Chez Georges, Fouquet's on the Avenue Champs-Elysées and the romantic Le Voltaire, where US Vogue's inimitable creative director Grace Coddington could often be seen dining tête-à-tête with fashion designer Nicholas Ghesquiere.
On my own time I would more often than not be found at small, crowded bars and bistros in Le Marais or Les Halles, where the nightly menus are written on chalkboard.
After an afternoon spent attending shows and shopping at Le Bon Marché department store, I would indulge in a Kir Royal at the George V or a martini in the plush surrounds of The Four Seasons, and explain to my colleagues how I used to buy perfectly good wine at the corner supermarket, eat baguette in Jardin du Luxembourg and spend the afternoon in the Musée Picasso.
On the job I wore perilously high heels on the uneven cobblestones, carried a Chanel bag and wore a light coat and a pretty little sable muffler because I had a car with heating and a driver to take me from here to there.
It was a world away from my days riding Le Metro and the RER, when I knew the network like the back of my hand and wore flat boots day and night, and a hooded waterproof parka seven days a week.
As an editor I browsed the cult DVDs and obscure CDs at Colette, scented candles at Annick Goutal and spent long hours on the rue du Grenelle purchasing shoes from Christian Louboutin, immaculate fragrances from Frederic Malle and cashmere sweaters from Prada.
I had facials at the Lancôme Institute and bought rose lip balm at By Terry, followed by Champagne in the front bar of The Ritz and dinner at La Société, Hotel de l'Avenir or Café Ruc with a noisy crowd of models and celebrities.
Burgers were eaten at Ralphs, in the divine Ralph Lauren boutique on the Boulevard Saint Germain, or upstairs in a banquette at Le Castiglione where its famous Casti burger arrives smothered in sauce.
Then last year, my job as a fashion editor came to close and, not surprisingly given my history, I found myself on a plane to Paris to meet a friend and take stock for the future.
We checked into the Lancaster Hotel, where fashion editor me enjoyed a delicious breakfast of smoked salmon and tiny fraise in the dining room one last time.
The next day we moved into our own apartment overlooking the Seine, and real me happily emerged from hibernation to pop up to the closest Monoprix to stock the cupboards. The weather turned cold, even though it was May, so a khaki parka was bought at Zara. I'd left my navy Louis Vuitton military coat behind.
We rode the Metro to La Madeliene, not to go to the glorious Hermès store but to visit the church itself and light candles.
I found myself not in Saint Laurent to buy a handbag or Goyard to buy luggage, but in Hediard to buy jam and biscuits. We bought tea at Mariage Frères, and butter and cheese at Galeries Lafayette food hall.
We were not eating at La Maison du Caviar, but at home, inviting friends around and serving foie gras, roast chicken and hearts of lettuce.
Rather than browsing through Chloé, I was checking out kitchen stores near Fauchon, discovering the beauty of a good French cheese knife.
The huge fashion tents in the Tuileries had disappeared, revealing its lovely manicured lawns, gardens and fountains, where we sat in the late afternoon sun drinking large café crèmes, watching children chase the birds.
Whereas previously I would have been sitting in a warehouse in an ugly far-flung part of town viewing the Lanvin collection or at a mannered Chanel show at the Petit Palais, now I was visiting Marie Antoinette's gloomy cell in the Conciergerie or checking out the Oriental Gallery in the Musée d'Art Moderne.
Lunch was grilled cheese on pain poilâne at La Brasserie Lipp or omelette with haricot vert washed down with rosé at neighbourhood cafés. I spent hours walking the Île de la Cité to study its buildings, and inspected sculptor Camille Claudel's ground floor apartment.
The wonderful thing about visiting Paris is that no matter how many times I visit, or how long I stay, there is still so much more to the city that I am yet to know intimately.
But without a full diary of fashion shows, meetings and dinners to go to, I am excited at the prospect of new discoveries.
I have a French family, and one day in the future I hope to live there again, in the Paris that is constant – an elegant, beautiful city that is bathed in tender light.
And in the evening when the La Tour Eiffel begins its generous glittering dance, I will be just one of many very appreciative locals.
LEAVE YOUR COMMENT