Paris' most sophisticated dining spots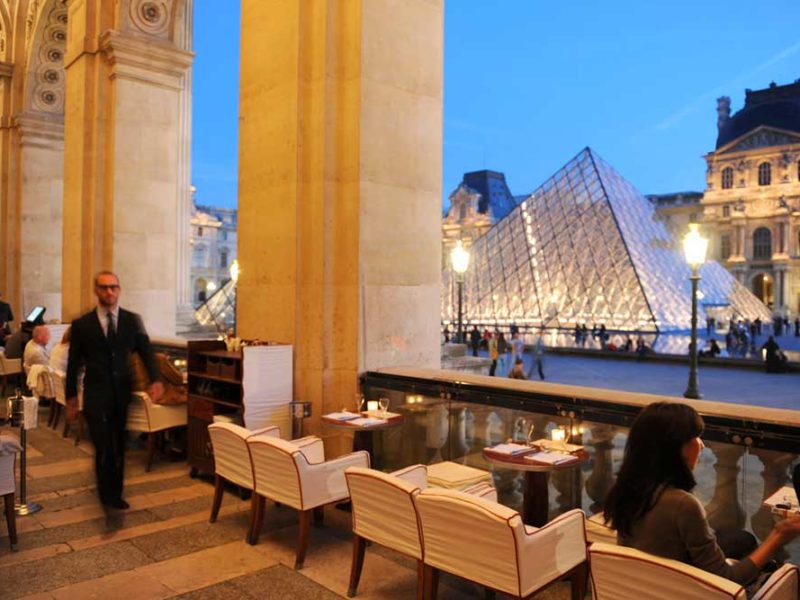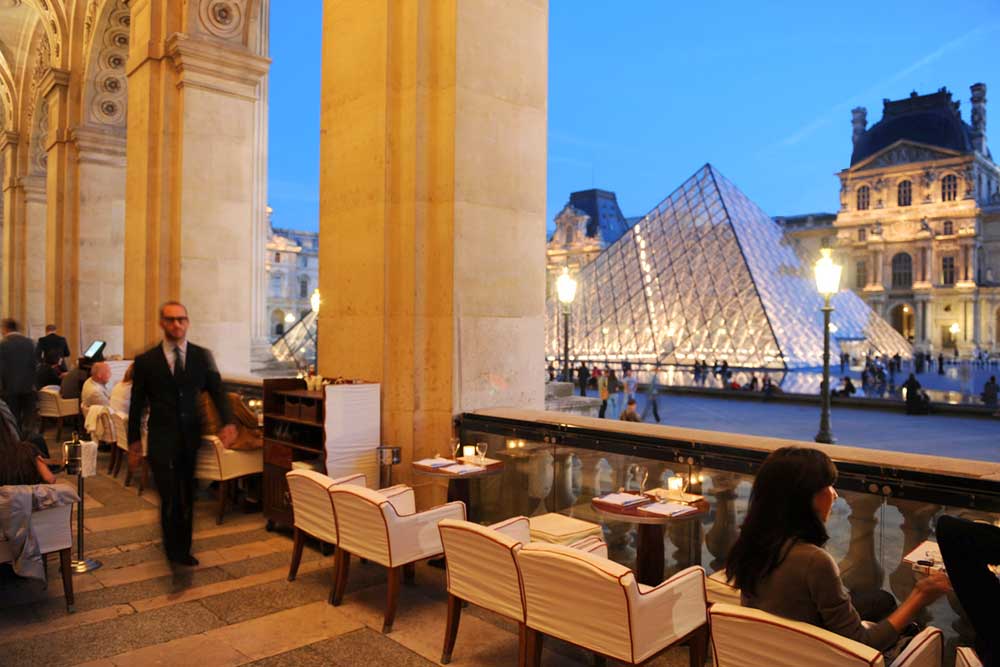 No city in the world can rival Paris when to comes to eating and drinking. As the world's greatest gastronomic city, you'll want to make a lot of time for dining in Paris.
129 avenue de Parmentier Arr. 11 METRO: Goncourt
Ranked at number 27 on the list of the World's 50 Best Restaurants, Chateaubriand is overseen by self-taught chef Inaki Aizpitarte whose Michelin star nose-snubbing style has been described as 'cuisine de vagabond'. There's a 65 Euro tasting menu and a sizeable waiting list.
Le Wood
1 place Thorigny Arr. 3 METRO: Chemin Vert
Le Wood is a funky little restaurant tucked away in the Marais, run by hipsters and serving seriously delicious food for relatively reasonable Paris prices.
25 place des Vosges Arr. 3 METRO: Chemin Vert The original Patisserie Carette was founded in 1927 at Trocadéro, and its Place des Vosges outlet with its pretty salon and outdoor seating is perfect for tea and sweets or a light lunch.
30 rue Bonaparte Arr. 6 METRO: Saint-Germain-des-Prés
Le Pré aux Clercs in Saint-Germain-des-Prés was a hangout of Ernest Hemingway back in the day and is not as touristy as Brasserie Lipp, Café Flores or Les Deux Magots around the corner.
Welcome Café
210 Rue de Rivoli Arr. 1 METRO: Tuileries
On the Rue de Rivoli, Welcome Café is jumping during Fashion Week when the fashionistas spill out of shows nearby and take a seat for unctuous Gratin Onion Soup and petit servings of fois gras.
25 avenue Montaigne Arr. 8 METRO: Alma Marceau
Now reopened with the Plaza Athénée itself, Alain Ducasse au Plaza Athénée features a mod white-on-white dining room and some of the best food in the world from one of the world's undisputed best chefs.
260 Faubourg Saint Honoré Arr. 8 METRO: Ternes
Mariage Frères's original tea salon in the Marais, or the one on Faubourg Saint Honoré near the Arc de Triomphe, are gorgeous rooms festooned with colonial-sequence furniture and white orchids where taking tea is a joy.
Palais de Louvre, 93 rue de Rivoli Ar. 1 METRO: Palais Royal
Musée de Louvre Café Marly is the ultimate place for coffee with a view, located under the colonnade of the Louvre Palace overlooking I. M Pei's Pyramid.
Monoprix / Paul
Various locations throughout the city
The Monoprix chain of supermarkets are dotted throughout the city and many have separate shops attached selling readymade baguette sandwiches, croissant and pastries for a few Euros. The Paul chain of boulangeries also does pretty amazing bread and pastries for next to nothing that you can eat while walking.
To help you plan the ultimate Parisian getaway, check out our handy Paris travel guide…
LEAVE YOUR COMMENT