8 free cultural attractions in Paris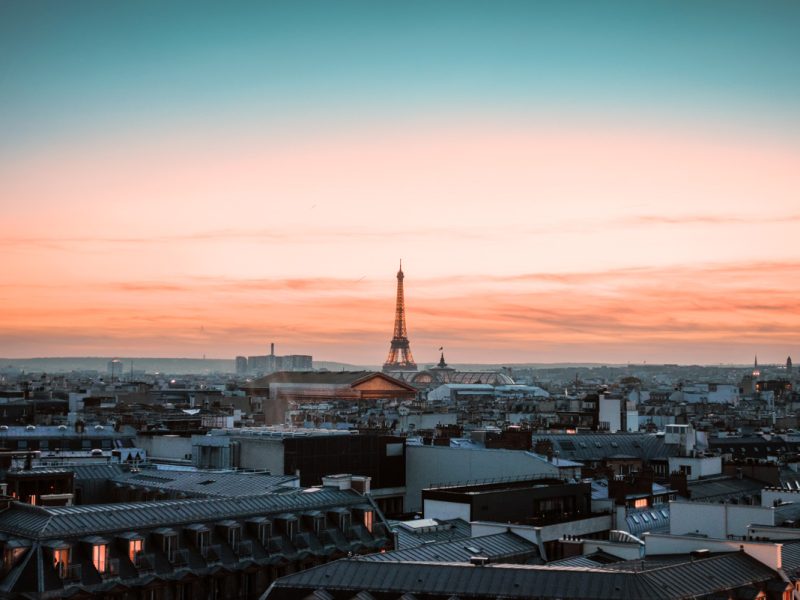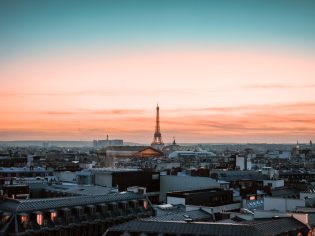 You don't always have to spend big bucks and endure queues and crowds to get your culture fix in Paris.
Everyone knows about the famous postcard icons of the French capital. But the city is also sprinkled with lesser-hyped attractions that won't cost you a cent nor (usually) require you to stand in a long, frustrating line at the entrance. Check out these addresses for invigorating art, architecture, and history.
1. Museum of Fine Arts
Only in a city as majestic as Paris could something called the Petit Palais (Little Palace) be as grandiose as this Belle Epoque wonder. Like the slightly larger Grand Palais, which sits opposite, just off the Champs-Elysees, it was built for the 1900 Paris Exposition.
Now its marble-and-mosaic-strewn rooms and corridors flaunt the city's fabulously diverse fine arts collection. One minute you'll be browsing Greco-Roman sculptures, and the next elaborate Art Nouveau jewellery or paintings by Monet and Rembrandt. And the palace's courtyard-garden cafe is a lovely spot for a coffee break.
2. Carnavalet Museum of Paris History
Billed as Paris' oldest museum, the Carnavalet looks better than ever after an extensive facelift.
It's spread across two Renaissance-era mansions in Le Marais neighbourhood and stocked with artefacts and audio-visual displays tracing the city's dramatic back-story, from its Iron Age Parisii tribes to the present pandemic age, with a keen focus on the intervening royal and revolutionary periods.
Also grabbing your attention are decorative street and shop signs from yesteryear, sumptuous Louis XIV-era salons and a dazzling recreation of a fin-de-siècle Parisian boutique.
3. Victor Hugo's House
Located where Le Marais meets the Bastille district, Place des Vosges is an inviting, tree-shaded square framed by handsome stone and red-brick townhouses.
As well as prim shops, eateries and galleries, the buildings contain the former apartment of Victor Hugo, who resided here between 1832 and 1848. It's now an engaging museum devoted to the author of Les Misérables and The Hunchback of Notre Dame, pieced together with period furniture, personal objects and family portraits.
4. Balzac's House
On the east side of Paris, in the genteel Passy enclave, this secluded museum celebrates the life and writings of Honoré de Balzac, a friend of Victor Hugo and an equally cherished chronicler of 19th-century French society.
Characters from his most celebrated compilation of novels and novellas, La Comédie Humaine (The Human Comedy), have been carved into woodblocks and exhibited at this humble low-rise property, in which Balzac lived for seven years in the 1840s.
He never saw the Eiffel Tower – it wasn't built until almost 40 years after his death – but you can glimpse it from the museum's pleasant little garden.
5. Paris Museum of Modern Art
Eiffel's masterpiece also distracts you through the gallery windows of this excellent Paris museum, which is set back from the River Seine and has a gaze-worthy cluster of modern art, covering various genres, from Art Deco and Bauhaus to Cubism and post-Impressionism.
Pieces by Chagall, Matisse and Picasso grace the admission-free permanent collection, but most striking perhaps are the huge abstract canvases by Paris-born painter Robert Delaunay.
The museum also has temporary exhibitions and retrospectives that attract an entrance fee.
6. Richelieu Library
Leather-bound tomes, hip coffee-table books and bandes dessinées (comics) fill the shelves and cabinets of the Salle Ovale, the ornate, glass-roofed reading room of this recently spruced-up branch of the Bibliothèque Nationale de France, tucked behind the Palais-Royal in central Paris.
There's plenty of seating – wooden work desks adorned with glowing green lamps, and cosy chairs and sofas – plus touchscreens with information about the library and its extensive catalogue.
7. Cernuschi Museum
Hidden away, where the 8th arrondissement merges into the 17th, is an outstanding selection of Asian art bequeathed to the city by Henri Cernuschi, a 19th-century French-Italian banker and collector. Items like Buddha statues and ancient funerary masks are complemented by contemporary paintings and ceramics at Cernuschi's former mansion home.
Tie in a visit with a picnic or stroll next door in Parc Monceau, a serene green pocket that was a favourite hangout of a young Marcel Proust. It's dotted with eclectic sights, including a mini-Egyptian-style pyramid and a colonnade that reflects into a duck pond.
8. Pompidou Centre
This quirky 1970s landmark, looming in the Beaubourg district, festooned with multi-coloured service pipes, is a piece of art in its own right, sporting an "inside-out" design by star architects Richard Rogers and Renzo Piano.
Head inside and you'll discover a mix of paid-for galleries and complimentary diversions, including the reconstructed atelier of Constantin Brâncuși, a revered Romanian-born sculptor who lived and worked in Paris from 1904 to his death in 1957.
On the first Sunday of every month, some top Parisian attractions, including the Musée d'Orsay and National Picasso Museum, open their doors to the public for free. The Pompidou Centre joins in this inclusive initiative, showcasing its permanent collection, touted as Europe's largest batch of modern and contemporary art. Mondrian, Kandinsky and Kahlo star among a host of big names.
LEAVE YOUR COMMENT