5 alternative Paris neighbourhoods to explore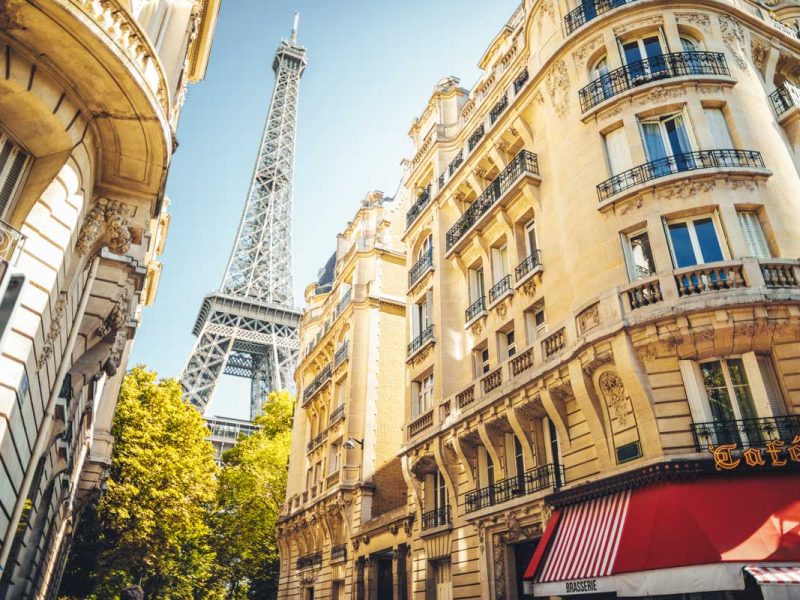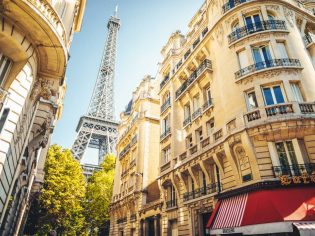 Get off the beaten tourist track in Paris and you'll see the City of Love in an invigorating new light.
Away from the obvious visitor magnets – you know, the Eiffel Tower, the Louvre Museum and Montmartre's Sacré-Coeur Basilica – the French capital has so many intriguing neighbourhoods to explore, full of quintessential and contemporary Parisian charms and enticing places in which to eat, drink, shop and browse.
Here are five to get you started. Transport-wise, they're well-connected and easy to reach, with Metro stations on the doorstep and docking points if you're using the city-wide Velib' bike-hire scheme.
1. Butte-aux-Cailles
With its narrow, undulating lanes, cute low-rise houses and pretty domed church (Église Sainte-Anne), there is a slight air of Montmartre about this quaint, village-like enclave, a short walk from bustling Place d'Italie in the 13th arrondissement.
Unlike Montmartre, however, you might be the only tourist here. A lovely, tranquil place to potter round, Butte-aux-Cailles has cosy pavement cafes and bars, galleries and ateliers where you might glimpse painters and craftspeople at work, and a colourful array of graffiti and murals, including the stencil art of Miss. Tic – a well-known French female artist.
Her etchings adorn the facade of Chez Gladines, a popular local restaurant serving stews and other classic dishes from the Basque region of southwestern France.
It's possible to sign up for guided walking tours that explain the hidden meanings behind the street art of Butte-aux-Cailles and beyond.
2. Belleville
Spray-painted walls will also catch the eye in the hilly streets of Belleville, which, like Butte-aux-Cailles (and Montmartre) was an independent commune until 1860 when it was swallowed into the capital's expanding sprawl.
Located in the 20th arrondissement, in Paris' northwest, Belleville was the birthplace of the legendary singer Edith Piaf, whose tunes are still sung and played on the accordion at timeless neighbourhood haunts like Le Vieux Belleville.
Traditionally home to working-class Parisians, and later immigrants from Africa and Asia, Belleville is now a hotbed for affluent creatives nicknamed Bobos (bourgeois bohemians). You'll see them mingling at trendy bistros like Moncoeur Belleville, whose tables and chairs spill out onto a pavement looking back towards central Paris, with Eiffel's so-called "metal asparagus" looming in the distance.
Steps lead down into Parc de Belleville, a hillside green space with picnic-friendly lawns, floral displays and vines (Belleville folk have been producing wine for generations).
3. Chateau d'Eau
Taking its name from an elaborate fountain that gushed here in the 19th century, Chateau d'Eau – meaning water tower or palace – springs off Place de la Republique, a vast square where skateboarders clatter about and protesters congregate for demonstrations.
Much calmer, Rue du Chateau d'Eau is home to discreet addresses, including Sergeant Paper, which has cool retro posters, and Mamamushi, a "slow fashion" store specialising in hand-picked clothes, jewellery and homewares.
Delectable scents drift from corner boulangerie Mamiche. Atmospheric neighbourhood stalwart Marche Saint-Martin sells fresh produce and takeaway snacks in a striking 1880s-built hall, while Les Resistants is a rustic-chic newcomer that champions sustainable seasonal organic food and wines.
Particularly good value are its three-course lunch menus, priced €24 ($37), and featuring dishes like butternut squash veloute with Corsican chestnut honey cream, and pollack with turnips and beetroot.
Afterwards, take a stroll by nearby Canal Saint-Martin, a waterway that snakes a picturesque path through eastern Paris.
4. South Pigalle
Sloping south of the unmistakable Moulin Rouge, South Pigalle has experienced quite the change in fortunes over the years.
Booming during the Belle Epoque – the era between 1871 and 1914 – it later fell into the doldrums, becoming a notorious red-light zone. Gentrification has swept through, however, even delivering a hip new neighbourhood moniker, SoPi.
Enjoy a flat white from KB Coffee Roasters – run by a Frenchman who "discovered" artisan coffee in Australia – and wander down the historic thoroughfare, Rue des Martyrs.
It's lined with everything from North African greengrocers and old-school patisseries to stylish fashion stores, bistros and an upscale chocolate shop by Michelin-feted chef Alain Ducasse.
Glorious neoclassical architecture can be seen in the side streets (the area was once dubbed "New Athens"), while one townhouse, sporting lime-green shaded shutters, is now the Museum of Romantic Life.
Decked out with period furniture and paintings, it's the former home of 19th-century Dutch-French painter Ary Scheffer, who would entertain writers and artists like Charles Dickens, George Sand and Eugene Delacroix here.
5. La Defense
The forest of futuristic high rises that shimmer on the western limits of Paris, comprising Europe's biggest purpose-built business district, hide some pleasant surprises.
Among them is France's largest open-air gallery. Adding colour to the glass, steel and concrete surrounds are almost 70 sculptures, including a fantastical blue, red and yellow piece by Joan Miro, perched outside a Westfield mall, and a giant bronze thumb by Cesar Baldaccini, a friend of Pablo Picasso.
Events pop up throughout the year on La Defense's central promenade, including a summer jazz festival, DJ-led concerts and Christmas markets. The backdrop is the Grande Arche de la Defense, a huge cube-like landmark that sits arrow-straight in line with the Arc de Triomphe, which is visible five kilometres away.
You can take a lift up to the rooftop terrace-restaurant for wining, dining and Parisian panoramas. Or enjoy views of the French capital, while rubbing shoulders with the after-work office crowd, at sleek cocktail joint Octopus or Mama's Penthouse, a flamboyantly-decorated retreat on the 14th floor of Mama Shelter, one of the latest hotels to mushroom in this ever-evolving district.
For more insider tips to the City of Lights, read our travel guide to Paris.
LEAVE YOUR COMMENT