Top hacks for making solo travel a breeze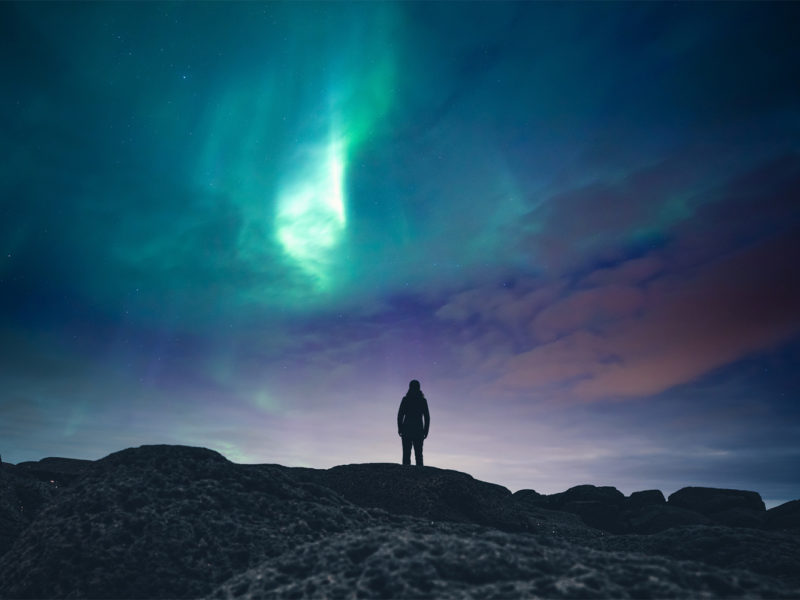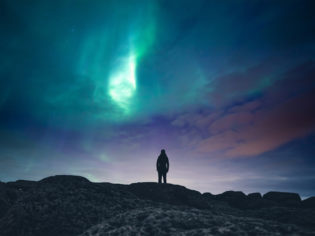 Exploring the world solo is an exhilarating adventure that is as character-building as it is memorable.
But no matter how or where you choose to travel, there will always be days when everything that could go wrong does. And, when you're travelling solo and having one of those travel days, it can easily seem like the end of the world.
Fear not. We've gone ahead and collated a list of tips to help the solo traveller find their way on the days they'd rather pack their things and return to the comforts of home. Read it before you set out on your own.
How do I avoid getting lost while travelling overseas?
I know some travellers who love to get lost when in a foreign city. It's this type of traveller who is content to wander lanes and cobbled streets in search of the roads and paths less travelled. I am not one of those travellers. And if you, like me, prefer to have a loose plan with the option of spontaneity, then you're reading the right article.
Pack your smartphone and portable battery pack
Technology is a wonderful thing and your smartphone and portable battery charger will be two of your greatest assets when you're on the road. Don't leave home without them!
Purchase a sim
If you have international roaming activated on your phone, make sure you check it will work in the locations you're visiting. I always do my research before a trip and pick up a SIM card at the local shopping centre or airport when I arrive.
Another great service I'd recommend for Australians is SimsDirect. Not only do they offer a range of data packs and SIMs that work in multiple countries, but they also deliver directly to your door. It's the easiest service I've used and it has never failed me while overseas.
Download regions on Google Maps
I prefer to download the regions I am visiting on Google Maps before I travel so that I can navigate my way if I get stuck without Internet access. Drop a pin at your hotel location and pin attractions that you plan to visit or eat at so you can easily navigate your way and use less data. You can also download the Maps.Me app, which offers fast and detailed offline maps with navigation: a lifesaver if you take a wrong turn.
Print your itinerary
Carry a printed version of your itinerary and hotel address so that, if all else fails, you can have it handy to show a driver.
Which form of transport should I use to get around while I'm there?
If you are travelling to multiple countries it can be exhausting and overwhelming to research all the different ways to get around in a city or from country to country.
Use Rome2rio
The best resource I have found to simplify this process has been Rome2Rio, the Australian-developed website and app (that has since been acquired by Omio, the Berlin-based travel booking platform).
All you have to do is put in any city, town, landmark, attraction or address and where you want to go and the results will give you multiple routes and ways to get from A to B, including the cost and time each mode of transport will take you.
Download Citymapper
Citymapper is another great app and website to use if you are spending time cycling, driving or walking cities or using public transport. The app is a free service that integrates data for all urban modes of transport into one location that will use your location to tell you how and when to get from A to B using your preferred mode of transport.
How do I get to my hotel or the next destination with all my luggage?
Obviously the easiest way to help yourself when it comes to lugging your luggage around by yourself is to travel light and invest in smart luggage options.
Think ahead and do your research
But it isn't always possible to travel light. I had been travelling in different climates for two weeks when I arrived in Newark airport in New York City solo with my luggage. I'd already done my research and figured out what my options were.
Getting an Uber or taxi saved me time but I wasn't willing to drop more than USD$100 on this convenience. It saved me a whole lot of angst to pre-book a $20 shuttle to Manhattan instead of trying to navigate multiple changes on the subway with my suitcase, backpack and handbag. It took longer and was marginally more expensive, but – for me – it was 1000 times worth it.
How do I eat out alone without feeling awkward?
Some meals are easier to eat out alone than others. Avoid romantic restaurants and tapas bars with menus designed to share as this can get expensive.
Breakfast is always a fun (and socially acceptable) meal to eat alone. Cafe culture has spread to most major cities around the world, so you'll never be short on options. Alternatively you can cook breakfast at your Airbnb or hostel and make a late lunch out of your main meal. It's not too early to indulge in a wine or three.
Do your research ahead of dinner and eat out at a more casual restaurant or bar. Bring something to do: a good book, pencils and a sketchpad or a podcast to entertain you in lieu of conversation. You can also order takeaway and eat your dinner in a picturesque location depending on the weather and time of year.
How do I stay safe while travelling alone as a female?
Listen to your gut at all times. If something doesn't feel right, then it probably isn't.
If you're catching an Uber, make sure to follow along on the map to check you are being taken to the right location. FaceTime a friend or pretend to be on the phone so your driver or those around you think you're not alone or expected somewhere.
Research an area thoroughly before you book your accommodation. Is it safe? Is it close to public transport? Will there be shops and restaurants open late around it; the more lively an area, the safer you should be.
Make sure you check the reviews carefully if you're staying in an Airbnb or only stay with a Superhost (a host who receives consistent rave reviews). If you're extra wary about being home alone, you can always tell your host you are travelling with your partner; they don't need to know there will only be one of you.
Be careful about what you share about yourself with strangers and never tell them where you are staying. Share your itinerary with loved ones and check in with them. Finally, do your best to act like a local and blend in.
Is it safe to ask for help?
Don't be afraid to ask for help in the right situations, but be careful about who you trust.
Ask a stranger for help in a safe setting
When you're a short person travelling in nations of tall people – I'm looking at you Scandinavia – don't be afraid to ask for someone to pass you something from the top shelf. That could be a glass in your hostel kitchen or a bottle of wine at the local liquor store. You never know, you might even make a friend.
Ask a shop assistant for directions
If you've followed all my advice and still manage to find yourself lost in a foreign country, duck into a shop and ask for directions.
Join a Meetup or find a group of females to walk with in the dark
If you're female and find yourself out after dark try and feeling anxious, try and locate a group of women and ask if they would walk with you until you are near your public transport or accommodation. If you don't feel comfortable asking for help, use the portion of your travel budget you have allocated for such situations to catch an Uber, Lyft or taxi. It is always better to err on the side of caution.
How do I beat feelings of loneliness while travelling solo?
There will be days when you just wish you had someone to share all these incredible experiences with ­­– no matter how independent you are. Just because you're travelling solo, doesn't mean you can't meet people along the way. Spend some of your trip staying in hostels to meet likeminded travellers or break up solo days with short group tours.
Join a Meetup group and try something new with a new group of people in a foreign city. You may make some fast friends who join you for the rest of your stay in that city. Another option is to book a private tour or activity With Locals.
Remember why you're there
There will undoubtedly be days when you just miss the comforts of home and that's okay. Be kind to yourself on those days. Take a book to a cafe or park and spend a day reading or wandering without feeling like you need to tick off a checklist of things to do and see. Take the pressure off: cook yourself a meal and watch a movie if you don't feel like going to another restaurant alone.
Knowing when to stop and take it all in is one of the greatest secrets to travelling well. Learn from your surroundings and observe how the people around you live. Strike up a conversation with a stranger and really listen to what they have to say. The tough days of solo travel will help build your strength of character and resilience, but the slow days also give you the chance to be changed by the people and cultures you've immersed yourself in. Embrace these opportunities.
LEAVE YOUR COMMENT