All 107 Insider Guides to get you ready to travel again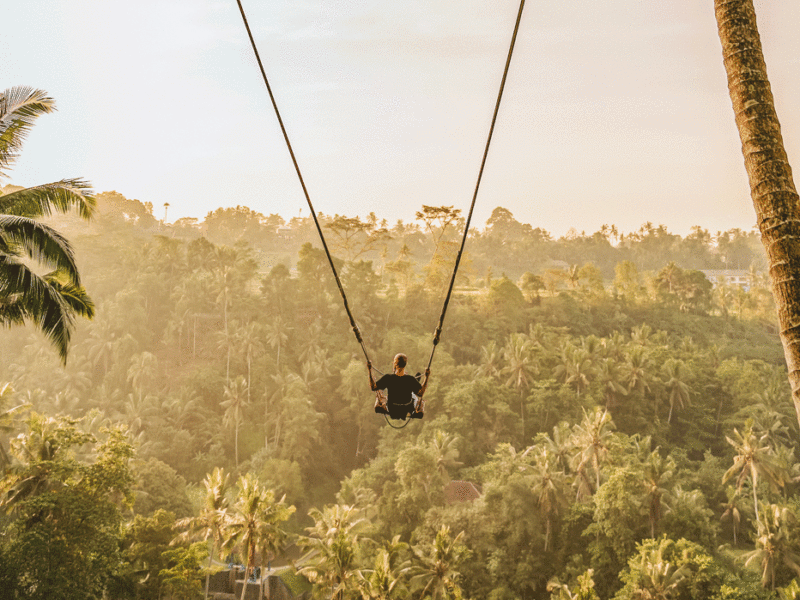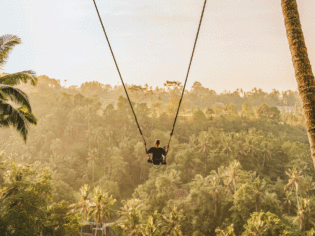 Here, you'll find all 107 Insider Guides listed to help you start dreaming and planning for a return to travel. Are you ready to get out there and see the world again? Peruse the full list below and click the links to get planning.
Visit the hub to read them all.
Read all our Southeast Asia guides here
1. Bali, Indonesia
2. Jakarta, Indonesia
3. Singapore
4. Kuala Lumpur, Malaysia
5. Penang, Malaysia
6. Phuket, Thailand
7. Bangkok, Thailand
8. Chiang Mai, Thailand
9. Phnom Penh, Cambodia
10. Ho Chi Minh City, Vietnam
11. Palawan Islands, Philippines
Read all our North Asia guides here
12. Taipei, Taiwan
13. Hong Kong
14. Macau
15. Beijing, China
16. Shanghai, China
17. Busan, South Korea
18. Seoul, South Korea
19. Okinawa, Japan
20. Yakushima Island, Japan
21. Kyoto, Japan
22. Tokyo, Japan
23. Gobi Desert, Mongolia
Read all our South Asia guides here
24. Bhutan
25. Mumbai, India
26. Kerala, India
27. Sri Lanka
Read all our Middle East guides here
28. Shiraz, Iran
29. Bahrain
30. Doha, Qatar
31. Abu Dhabi, UAE
32. Dubai, UAE
33. Muscat, Oman
34. Beirut, Lebanon
35. Amman, Jordan
36. Tel Aviv, Israel
Read all our Africa guides here
37. Djibouti City, Djibouti
38. Ethiopia
39. Nairobi, Kenya
40. Tanzania
41. Namibia
42. Cape Town, South Africa
43. Marrakesh, Morocco
Read all our Southern Europe guides here
44. Istanbul, Turkey
45. Montenegro
46. Athens, Greece
47. Santorini, Greece
48. Crete, Greece
49. Losinj, Croatia
50. Verbania, Italy
51. Burano, Italy
52. Rome, Italy
53. Florence, Italy
54. Amalfi Coast, Italy
55. Malta
56. Barcelona, Spain
57. Malaga, Spain
58. Madrid, Spain
59. Ibiza, Spain
60. Mallorca, Spain
61. Lisbon, Portugal
Read all our Central Europe guides here
62. Berlin, Germany
63. Bavaria, Germany
64. Vienna, Austria
65. Lech am Arlberg, Austria
66. Prague, Czech Republic
67. Bruges, Belgium
68. Amsterdam, Netherlands
69. Copenhagen, Denmark
70. St. Gallen, Switzerland
71. Paris, France
72. Nice, France
Read all our Northern Europe guides here
73. Norway
74. Iceland
75. Helsinki, Finland
76. St. Petersburg, Russia
77. Riga, Latvia
Read all our United Kingdom guides here
78. London, England
79. Somerset, England
80. Snowdonia National Park, Wales
81. Scotland
82. Glasgow, Scotland
83. Ireland
Read all our North America guides here
84. Churchill, Canada
85. Vancouver, Canada
86. New York City, USA
87. Washington DC, USA
88. Colorado, USA
89. Utah, USA
90. Los Angeles, USA
91. Hawaii, USA
92. Mexico, Central America
Read all our Caribbean guides here
93. St. Kitts & Nevis
94. Bermuda
Read all our South America Guides here
95. Medellin, Colombia
96. Quito, Ecuador
97. Chile
98. Buenos Aires, Argentina
99. The Pantanal, Brazil
Read all our South Pacific guides here
100. Rarotonga, Cook Islands
101. Fiji
102. New Caledonia
Read all our New Zealand guides here
103. Auckland, NZ
104. Wellington, NZ
105. Queenstown, NZ
106. Dunedin, NZ
LEAVE YOUR COMMENT