Insider guides to the South Pacific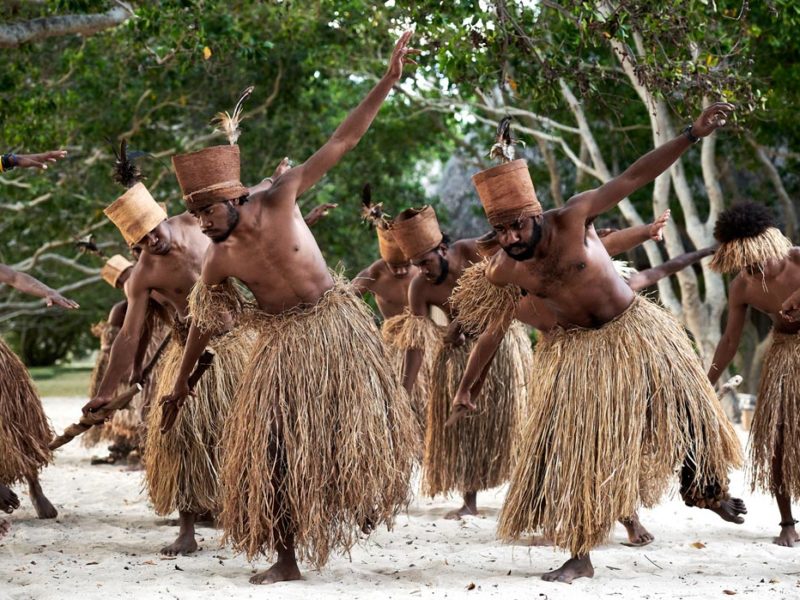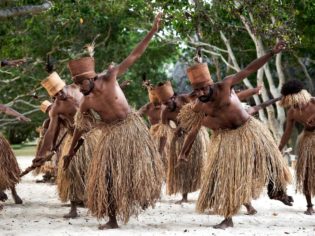 From the Cook Islands and Fiji to New Caledonia – here, insider guides to all the places in the South Pacific you can't wait to get back to or visit next year.
Read all 107 Insider Guides from around the world here.
Cook Islands | Fiji | New Caledonia
Insider: Chemanya Mackenzie-Hoff, snorkel enthusiast and sales associate with KiteSUP Watersports
Located across the road from a small shop called Fruits of Raro, Rarotonga's best snorkel spot might seem unlikely at first. Walk through the trees, however, and you'll find yourself at the Tikioki Marine Reserve, a marine-protected area housing an abundance of tropical fish and coral.
Snorkellers can expect to see huge diversity, from trevally and triggerfish to butterflyfish and giant clams, and you can either come on your own or with a tour operator who can give you information on each species you come across. We utilise that particular area for our snorkeling and sea scooter tours and it's long been a popular spot with locals.
Interview: Dilvin Yasa
Insider: Meli Titoko, sales and marketing manager of Castaway Island
Nadi is a small city, and Fiji's main tourist hub, where the people are friendly and the vibe is relaxed. If you're looking for a place to hang out with the locals then go to Bamboo in Wailoaloa, where smart casual attire is totally acceptable. For dining out, book a table at Kanu Restaurant where chef Lance Seeto creates delicious dishes heavily inspired by Pacific Island cuisine. Take a taxi out to Sabeto/Tifajek Mud Pools and Hot Springs – north of the airport near Garden of the Sleeping Giant – to relax and have fun in the sun for a couple of hours.
Interview: Elspeth Callender
102. New Caledonia
Insider: Imogen Eveson samples the best of both French and Melanesian influences in New Caledonia
The Bordeaux has been decanted and the cheese is resting. In a private room at the Chai de l'Hippodrome brasserie, sommelier Olivier Muller gets the show on the road. It has taken a trip to a South Pacific archipelago for me to truly appreciate the art of a flawless cheese and wine pairing.
The capital's best-kept secret, Chai de l'Hippodrome itself is an atmospheric and eclectic spot in Noumea that, among other things, serves as a bistronomic French wine bar, Bordeaux Wine School, salon de thé and delicatessen. We mop up our cheese and wine with French bread as good as you'd find in Paris made right here on the doorstep at L' Atelier Gourmand bakery. And the next day we eat authentic crêpes at Crêperie Le Rocher overlooking the turquoise waters of Lemon Bay; a cool glass bottle of Orangina on the side delivers a sugar rush of nostalgia for Euro holidays of old.
New Caledonia has kindled French culture in the Pacific since it was annexed by France in 1853. But while a second independence referendum held in October 2020 saw 53 per cent of the population vote to remain a French overseas territory, the significant rise in votes among the country's largely pro-independence indigenous Melanesian, known as Kanak, population paves the way for a possible third referendum.
At Sheraton New Caledonia Deva Spa & Golf Resort near Bourail, two hours' drive from Noumea on the Grand Terre's wild west coast, Kanak culture is writ large in its reflection of traditional Melanesian architecture. This is interpreted differently throughout the resort's public spaces, including its lobby and bar area that has the proportions of a cathedral and is populated with objects and sculptures symbolising Melanesian art, and its various guestrooms including the luxurious and calming private bungalow I check into, with its plantation shutters, hand-woven textiles and natural carved timber.
But for Perrine Fermé, the resort's marketing and communication manager, the ultimate way to experience Kanak culture in New Caledonia is further afield in the Loyalty Islands of Lifou, Maré, Ouvéa off the east coast of Grand Terre. Here, she says, "it is possible to stay in a traditional guest house and have meals cooked by the locals. Then do a guided botanical visit of the surroundings and experience traditional crafts like weaving and sculpture. The Tjibaou Cultural Centre in Noumea is also a great tribute to Kanak culture and history," she adds.
Earlier this morning I'd joined local operator Gecko Evasion to snorkel the pristine lagoon of Green Island before venturing into cowboy country for a barbecue lunch at Néméara Farm – another beguiling layer. The day ends back at the Deva resort, beachside and in a perfect mélange of the cultures that make New Caledonia so unique – as I sip another glass of good French red and watch the kind of show-stopping sunset that's a signature of the South Pacific.
LEAVE YOUR COMMENT