Insider guides to Africa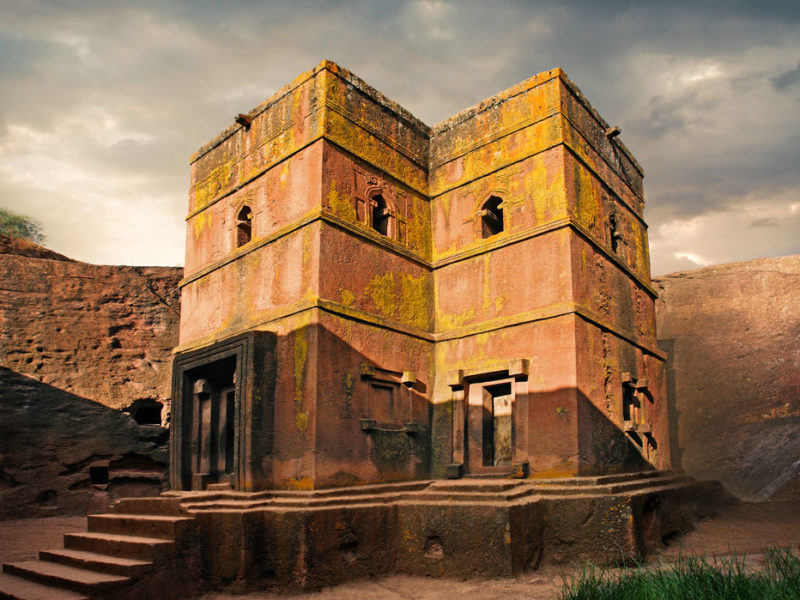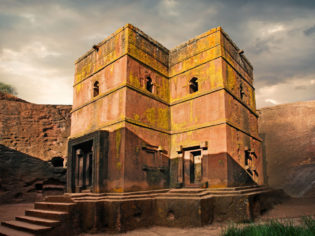 From Tanzania and Namibia to Cape Town, Marrakesh and more – here, insider guides to all the places in Africa you can't wait to get back to or visit next year.
Read all 107 Insider Guides from around the world here.
Djibouti | Ethiopia | Kenya | Tanzania | Namibia | South Africa | Morocco
37. Djibouti City, Djibouti
Insider: Abdallah Ali, tour guide
For those who do not know, Djibouti is an East African country with a population of 900,000 people across an area of 23,200 square metres. Three-quarters of the country's population live in its capital. I love the meeting of our various ethnic groups, such as Afar and Issa and Arab, within Djibouti City.
One of the many ways I appreciate the coming together of these cultures is through food. Here are three traditional dishes I recommend you try during your visit:
Cambaabur (Somali crêpe) is a fermented pancake flavoured with onion, garlic, saffron, turmeric, cumin and sometimes chilli. It's generally eaten for breakfast with yoghurt or sugar.
Fahfah is a Djiboutian stew people typically eat for lunch. The meat is usually goat and that's cooked with vegetables, herbs and green chilli and eaten with lahooh (flatbread).
Yemini-style grilled fish is a popular dish. Many restaurants serve it in the evening or you can join the local lunch crowd at Mukbassa Central, Chez Youssouf.
When you leave Djibouti City, take home the sense of solidarity we have as people of different cultures living here together, our shared love of the country and our smiles.
Interview: Elspeth Callender
38. Ethiopia
Insider: Melaku Belay, world-renowned dancer and choreographer of traditional and contemporary Ethiopian dance and director of Fendika Cultural Center in Addis Ababa
What is the ultimate reason people should visit Ethiopia?
The spiritual power here and the amazing landscape and nature. They are all connected, of course. Because Ethiopia has never been colonised, our unique identity has not disappeared. There are ways of life that you can't find anywhere else, including food, language, customs and philosophy. Ethiopia is a sacred land. The more you experience it, the deeper you can go, and the more you will learn, not only about the country, but also about yourself.
Can you tell us about Fendika Cultural Center in Ethiopia's capital city, Addis Ababa?

Fendika is the only locally owned, multi-disciplinary cultural centre in Addis Ababa, dedicated to music and artistic innovation rooted in Ethiopian heritage. I took over Fendika in 2008, and since then it has transformed into a prime music venue in Addis Ababa, with a weekly program including Azmari music, neo-traditional Ethiopian music and dance, Ethio-Jazz by Negarit, Kaÿn Lab experimental jazz, and Funk Disciples big band. Our audiences are both local and international. We also have a visual art gallery, opening a new exhibition every month.
Where should travellers make sure they visit while here and why?
They can visit the desert and live volcano in Danakil. If they are interested in spirituality, they can go to Lalibela [a town famous for its rock-hewn churches]. For historical sites, they can visit Gondar, Mekelle and Bahir Dar. In Southern Ethiopia they can go to Arbaminch and Bale Mountain. In Addis Ababa, they should visit Unity Park, the old palace of Menelik, Haile Selassie and Mengistu. Just outside Addis Ababa, Entoto Park is an amazing place to visit.
What is the best way for visitors to Ethiopia to connect with locals to get a real sense of the identity and soul of the country?
The best way is to talk to the local people, the farmers, and the priests, especially in the countryside. They should learn some basic Amharic to better connect with the locals, or hire a local guide who can help them with communication. Participating in festivals is a great way to get a sense of the country's identity, such as Timket festival in January, Ethiopian New Year and Meskel in September.
Ethiopian cuisine has become incredibly popular around the world and coffee originated here: where would you recommend we go to experience the best of both?
If you're staying just a few days in Addis Ababa, I would recommend 2000 Habesha, Totot Cultural Restaurant, Dashen Restaurant, Addis Ababa Restaurant and Finfine Restaurant. Of course, Fendika also offers food and coffee now all day long.
39. Nairobi, Kenya
Insider: Erellah Odongo, tour leader with Intrepid Travel
What local dishes are a must try in Nairobi?
The wide range of dishes on offer at Mama Oliech's, on Marcus Garvey Road, reflect the diversity of Kenyan people. Don't miss the tilapia with ugali. Njuguna's, on Waiyaki Way, is the place to go for nyama choma, a Kiswahili phrase that translates very easily into English – it means barbecued meat.
What's the best way to get from A to B in the city?
Travel by public transport while in Nairobi in the creatively decorated minibuses that are always blasting music. Matatu culture really is art on the move.
Which is the best neighbourhood to explore in the city?
Westlands, in the north of Nairobi, is a cool neighbourhood with a growing number of urban farms and there's always fresh produce available. It's an easy part of the city to access even during peak hour.
How easy is it to escape to nature in Nairobi?
Nairobi is known as the green city in the sun. Karura Forest, at over a thousand hectares and to the north of Nairobi Central, is the biggest of the city's three urban forests. This area is protected due, largely, to the remarkable activism of the late Wangari Maathai, who won the Nobel Peace Prize in 2004 for her contribution to sustainable development, democracy and peace.
What's the one thing visitors have to do before leaving the city?
Learn a bit of sheng while in Nairobi which is, essentially, Kiswahili (the language of the Swahili people) mixed with a bit English. It's a particularly popular form of communication between young people.
Interview: Elspeth Callender
Insider: Leanne Haigh, CEO of Lemala Camps and Lodges, on how to get the best possible wildlife experience in Tanzania.
Africa's great migration is the stuff of legend, but successful crossings require a huge amount of patience, says Leanne. "You need to be mentally prepared to sit – often for long periods – to get the perfect crossing. Waiting can be lots of fun if you're properly prepared however, so take a bird book and do a bird list while you're waiting; find a tree and enjoy a picnic breakfast, or simply look around and remind yourself how lucky you are to be sitting in the middle of the Serengeti about to witness one of the greatest wildlife spectacles on Earth!"
August is a good month to visit if you're in search of crossings but stay somewhere central and make sure the property you choose does a good packed breakfast and picnic lunch so you can stay close to the river for the whole day. Lemala Kuria Hills is close enough to be there before and after other vehicles.
There are 10 common wildebeest crossing points along the Mara River. The distance between point zero and point 10 is around 37 kilometres and the wildebeest can cross at any of them, or all of them, on any given day. Put your faith in your guide; they often have a sixth sense about what will happen next.
Prepare for pockets of chaos. Safari vehicles are not allowed to approach the riverbank until the crossing has started and your safari vehicle will be parked 500 metres back from the river waiting for the action to begin. Once the first wildebeest crosses, the safari vehicles all head (often at high speed) for the river and jostle for the best positions on the river bank. It's a very chaotic few minutes, but once the safari vehicles are all in place, you will witness thousands of wildebeest and zebras crossing the river before you – often with predators (lions, crocodiles etc.) lurking nearby and ready for a bite to eat.
Interview: Dilvin Yasa
Insider: Namibian trendsetter Lourens Gebhardt, better known as Loux the Vintage Guru
What, in your opinion, is the ultimate reason people should visit Namibia?
Namibia is a beautiful country. It is very peaceful and welcoming and people are friendly and always willing to assist. When travelling using the desert highways you will encounter endless desert and dunes. The country has beautiful landscapes to admire and dedicated efforts towards conservation and endangered species. We have a lot of game reserves and parks guests can visit, such as Okaukuejo Resort and Epacha Game Lodge & Spa, with very unique and abundant wildlife that gathers around the waterholes, giving one a guaranteed sighting and close up [opportunities] for taking pictures.
Can you tell us a little bit about how your sense of style evolved as Loux the Vintage Guru and share a little bit about the Afro-Dandy movement you are part of?
My sense of style is influenced and inspired by my late grandfather and father. Always dressed dapper, they told me, "Always ensure you are well dressed, dress the way you want people to address you".
The Afro-Dandy movement is a group of gentlemen who dress elegantly, sophisticatedly and stylishly with a passion for entrepreneurship and being educated to make a meaningful impact in our communities. We possess sartorialism, and give attention to details. The movement has been inspired by the Congolese sapeurs, and the gentlemen of Italy and Asia.
You're based in Windhoek. What is the top thing you recommend travellers do while they're in the city that will give them a taste of local life?
Visit Single Quarters in Katutura for kapana. We always recommend people visiting Namibia to have a taste of kapana, a grilled beef prepared on an open fire. It can also be served with pap (maize meal), a Namibian staple that contains nutrients such as vitamins A and C, iron and fibre. By going to kapana, that's where you will see the locals and how they enjoy a typical Namibian dish.
Through your Instagram feed we get to see some of Namibia's amazing and varied landscapes and your love of being a tourist in your own country. Where should travellers definitely visit?
I recommend travellers to Namibia to visit Swakopmund on the Skeleton Coast in the west of Namibia. There, one is able to see the beautiful Namib desert and the Atlantic Ocean. It's the only place in Southern Africa where the ocean meets the desert.
Another place to visit should be Etosha National Park for good wildlife and scenery.
Insider: Tobias Alter, Cape Town convert and owner of Gorgeous George, a member of Design Hotels
What was the one aspect of Cape Town that made you want to keep coming back and eventually led you to open Gorgeous George there?
Cape Town has it all, beautiful scenery, a unique heritage, great outdoor exploring and a quality of life second to none, all within close proximity of the city. To top it off it has amazing and friendly people, an incredible food and drinks scene, a buzzing nightlife and so much more.
Can you walk us through your perfect day in Cape Town from morning to evening?
Every day can offer a new adventure in Cape Town and the options are limitless. You could have a morning dip, followed by a trip to an artisanal market or afternoon stroll up the mountain, followed by dinner al fresco style. Then later, meet up with some friends and experience Cape Town's vibrant nightlife.
Can you tell us your go-to restaurant to try?
I'd obviously say Gigi Rooftop (the restaurant at the Gorgeous George), but of course I'd be a little biased!
Gorgeous George is filled with covetable local art and design pieces; where should visitors go to explore the local art and design scene?
Like our restaurants there is an abundance of galleries to choose from, but I'd say my new favourite would be Apartment x 6th Floor, from the minds of friends and artists Rodan Kane Hart and Maybe Corpaci, combining living spaces with an art gallery.
What are your top Cape Town beaches to head to and why do you rate them?
As well as the local favourites Clifton and Camps Bay, a day trip to Cape Point is not to be missed. Spend the day exploring the pristine beaches and fynbos (local foliage) and then kick back with a picnic in the company of some world-class scenery.
What is the one thing that people should take away with them from Cape Town?
It's memories. There are so many unique aspects to Cape Town and South Africa I haven't remotely experienced anywhere else in the world; they keep bringing me back here. Everyone should visit this place at least once in their life.
Insider: Yasmin Zeinab, author of Marrakesh, Explore the Magic of the Red City, on the city's vibrant street food scene
One of Marrakesh's best-kept culinary secrets it its street food. Here are the city's must-try street foods and the best places to get them.
Chez Lamine is found amongst a row of vendors selling mechoui (slow-roasted lamb cooked in underground clay pits for several hours), tucked off the bustling Jemaa el-Fnaa. Marked by an oversized Chez Lamine sign at the end of the ally. The meat is sold by weight, so ask for nus (half a kilogram) or rub (quarter kilogram), and served with warm bread and a steaming mint tea.
Fried fish – No. 14
Like clockwork at dusk each day hundreds of food stands abruptly appear in the middle of Jemaa el-Fnaa. Marked only by a tiny sign, No. 14 is on the southern end of Jemaa el-Fnaa. Line up with locals and order the fish of the day, served freshly fried in a light batter with a side of hand-cut fries.
Khobz majnona – Chez Abdelouahed
Khobz majnona is traditional bread stuffed with potatoes and boiled eggs, and topped with a healthy drizzle of olive oil, cumin and harissa, and is sold at countless places across the city. The best place to eat it is at Chez Abdelouahed in Jemaa el-Fnaa.
M'semen – Zahra's
Warm, flaky, fluffy and chewy all at the same time, m'semen is an everyday Moroccan staple. Made from a mixture of flour, semolina, water, sugar and salt, and cooked on a hot plate greased with oil and butter, m'semen is often thought of Morocco's version of a pancake or crepe. For the best m'semen and a truly local experience, find Zahra's stand in the heart of El Moukef.
Sfenj – Stenj
Sfenj is the Maghreb's doughnut: airy, spongy rings of dough deep-fried in oil and sprinkled with sugar or eaten with honey. To find this stand make your way to Bab Agnaou, keep the gate to your left and take the first left, and you'll see this stand on the right after a few metres.
This is an edited extract from Marrakesh, Explore the Magic of the Red City by Yasmin Zeinab (Hardie Grant Travel, $29.99), available where all good books are sold.
LEAVE YOUR COMMENT