Why you should consider a safari without The Big Five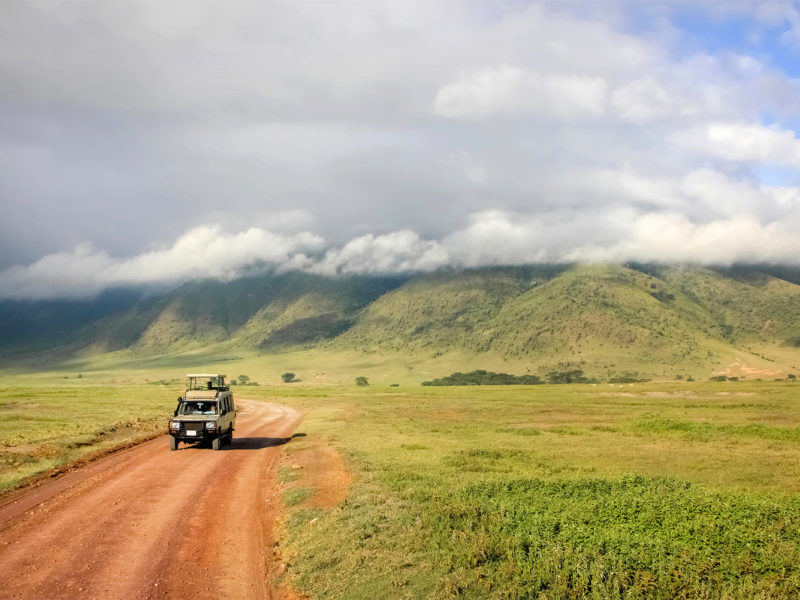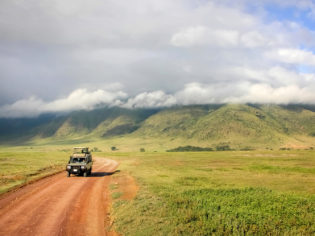 Almost every safari experience in South Africa begins with a list of the dangerous animals you might see.
So when Douglas Rattray proudly announces that Fugitive's Drift has none of the Big Five, it takes me a moment to realise why he's smiling.
Then it hits me. Without any man-eating lions or well-meaning but clumsy elephants to worry about, I'm free to walk around the park on my own. As an added bonus, I don't need to worry about Africa's most dangerous creature because the reserve is malaria-free.
A Private Encounter
At most safari lodges, having the freedom to explore the grounds whenever you want means shelling out for a personal guide and walking with an armed guard. But I can wander at my leisure at Fugitive's Drift. The fence around the compound is locked overnight, but the gate opens a little before sunrise and I'm soon walking unaccompanied along a narrow path through tall, golden grass.
Ahead, I see the unmistakably slender silhouette of a giraffe's neck and stop as it lopes towards an acacia tree. It seems unconcerned by my presence so I walk closer. I sit and watch silently as the sun lights up the irregular blotches along its neck and its bright blue tongue pulls greenery from the thorny branches.
Entranced by this gentle giant, I forget there are other animals around. So I almost jump out of my skin when I hear a loud bark behind me. Furiously scanning the grass around me, I'm relieved to see a pair of striped zebras emerge from the grass in a blur and trot past me, appearing content. They're as happy about the absence of alpha predators as I am, and are far less skittish than the animals in many other wildlife reserves.
A network of marked walking trails crosses the 2020-hectare reserve and I choose one that meanders high above the banks of the wide Buffalo River. A rumble in my stomach tells me that it's time to eat. Clearly the animals feel the same way and I put off my breakfast to watch them feeding peacefully. Slender striped kudu and herds of nervous impala watch me carefully, but it's the zebras that fascinate me the most. Even at a distance of 20 metres, their brilliant striped hides blend into one another so that it's hard to tell where one ends and another begins. When they start moving, the stripes ripple as muscles tense and release and the effect is kaleidoscopic. Later on, I discover the collective noun for zebras is a dazzle and the magical term is entirely justified.
Creature Comforts
Back at my suite after breakfast, I can't help but wonder if there's such a thing as too much luxury. The room is enormous, with swatches of different cow hides stitched into a rug next to a luxuriant king-size bed draped with mosquito nets. The ensuite has a deep, freestanding tub with a bowl full of bath salts and a shower, but the outdoor shower on the deck is even more enticing.
While I wash, I look out over the area where I've just been walking, the dry grass in the foreground grazed by antelope (and a few cows). On the other side of the Buffalo River, I can make out broad trees and spiky crowns of succulents atop dry, trunk-like bases. The sluggish green Buffalo River flows fitfully at the bottom of a deep gorge that cuts through the landscape of long, rolling hills and, in the distance, a rocky outcrop rises skyward like a crooked finger. The plan is to visit that mountain after breakfast, but with views like this and a luxurious suite waiting for me, it occurs to me it would also be nice to just stay here all day and take short walks around the lodge.
Heritage Tourism
The mountain in the distance is Isandlwana, and it's among the most famous battlegrounds in colonial British history. Douglas's late father David Rattray spent years collecting Zulu oral histories from locals and studying British documents on his way to becoming one of the leading authorities on the Anglo-Zulu war of 1879. It led him to be an early advocate for 'heritage tourism', which tells the story of South Africa's human history as well as showcasing its natural wonders. It's why the lodge's museum and library display an outstanding collection of books and artefacts from the war.
In just two bloody hours, almost 5000 soldiers died on both sides at Isandlwana. It represented the greatest military defeat in colonial British history and today the rocky outcrop stands in mute remembrance of the fallen, surrounded by white cairns marking their mass graves. Fortunately, our guide is more eloquent. Mphiwa Ntanzi's grandfather and great grandfather both fought with the Zulu warriors that day and he makes the site come alive through his stories.
He recounts how the unprepared British were slowly encircled by the trademark Zulu 'horns of the buffalo' manoeuvre. He describes visceral details like British Martini-Henry rifles firing so frequently that they became too hot to handle and iklwa spears named after the sucking sound they made when plunged into an enemy's body and twisted. Ntanzi shouts the Zulu war cry, "usuthu" and ululates as he simulates their advance, explaining that a solar eclipse darkened the field of action in the heat of the action and deepened the chaos.
Rarely has history seemed so vivid, and the stories Ntanzi heard from his grandfather still resonate long afterwards as we drive past slopes dotted with the broad boughs of acacia trees and villages of traditional round huts. Re-entering the reserve, we pass graceful herds of giraffe enjoying an afternoon snack and, as I hop out to take a photo, the Big Five is the furthest thing from my mind.
Getting there
Fugitive's Drift is in KwaZulu Natal, five hours by car from Johannesburg and four from Durban.
For more on ethical and sustainable travel and wildlife experiences visit our Conscious Traveller section.
LEAVE YOUR COMMENT