The daytrip safari: Africa's Big 5 the easy way?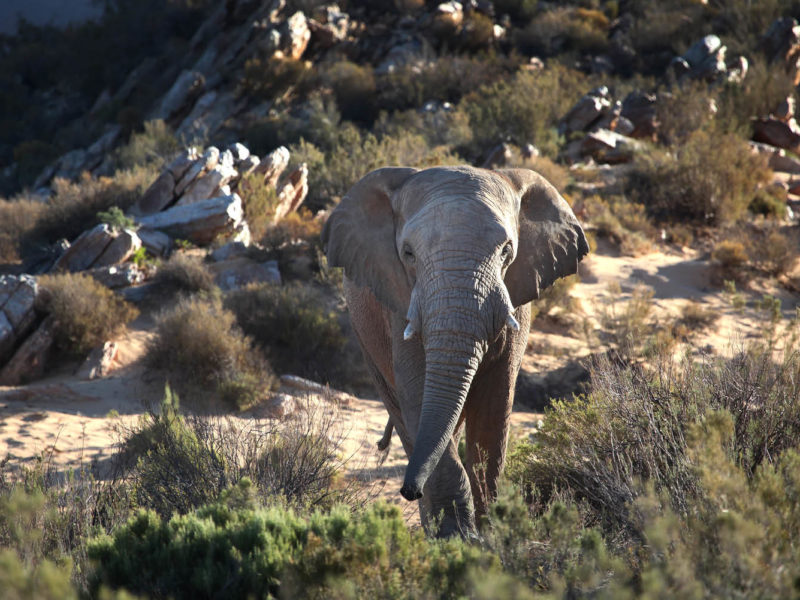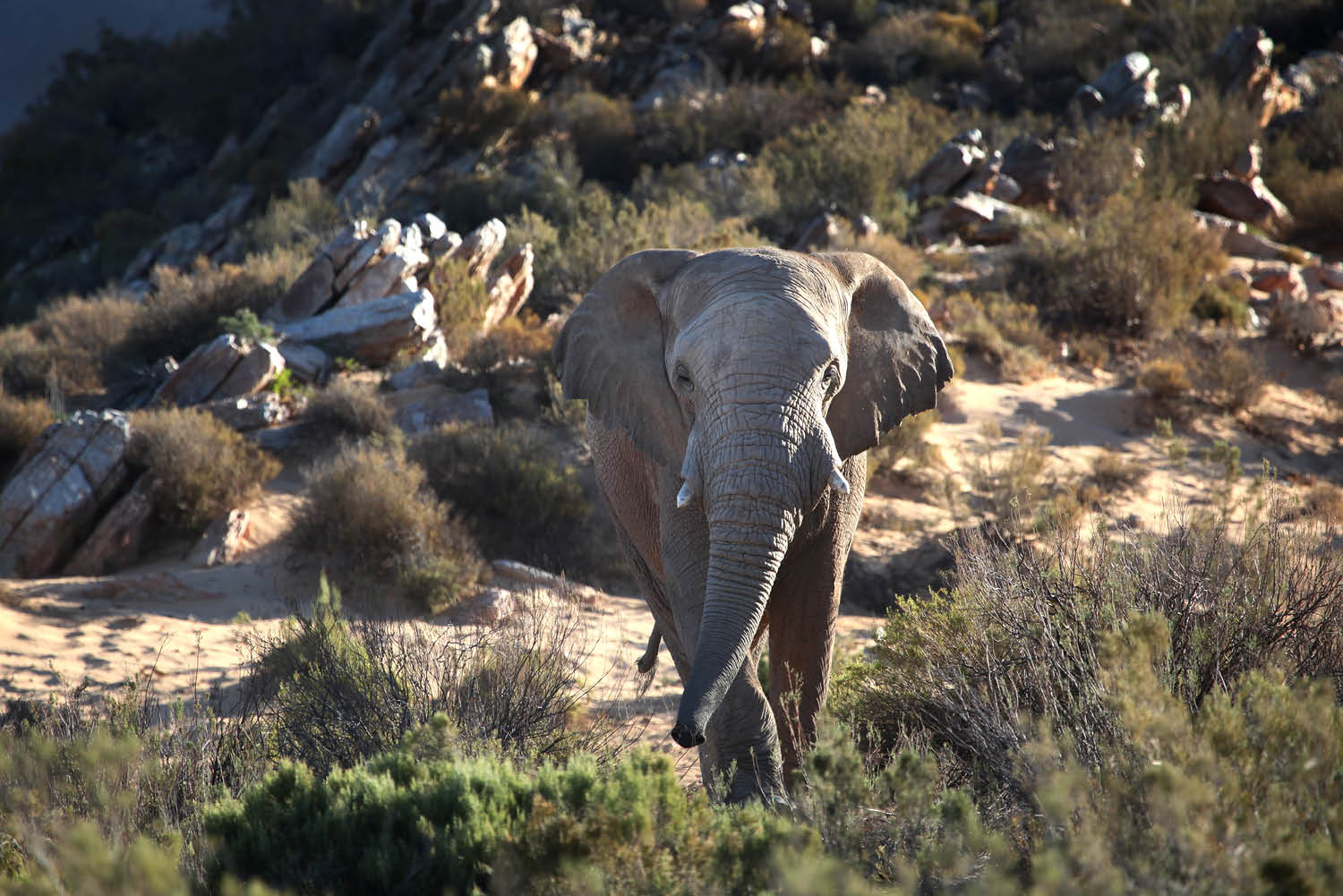 An African safari is a once-in-a-lifetime experience, except when it's not; it's possible to get up close to the Big 5 on a short break from Cape Town. Writes Steve Madgwick.
Let's play a quick word association game. Where do you think of when you hear the words 'safari' and 'South Africa'? Kruger National Park? Naturally; along with Tanzania's Serengeti, it's right at the top of Africa's fabled safari-destination food chain.
So if you have plenty of time and pockets full of cash for just one safari in South Africa, then go ahead and book Kruger right now.
Do it! And you can stop reading any further. But if you fancy a quirky and quicker way to (visually) bag the Big 5 that's only a couple of hours' delightfully scenic drive from Cape Town, then you might want to keep going.
Aquila Private Game Reserve is a genuine day trip safari option and, unlike Kruger, it's also located in a malaria-free zone. Unless you're in a manic rush to catch your flight, plan on dedicating one to two nights here. Then, if you miss that rhino shot on the dusk game drive, you'll catch it on the early-morning one instead, in an entirely different but equally magical light.
The animals here are not strictly in the wild anymore, but they're not actually hemmed in either. Aquila is part mega-free-range (10,000-hectare) zoo, part conservation initiative: a gallant attempt begun in 1999 to reintroduce the Big 5 (lions, African elephants, buffalo, leopards and rhinoceros) into the Western Cape.
A private game reserve's most evident advantage over a country-sized national park such as Kruger is obviously its higher wildlife concentration. You will probably see all the animals on the bucket list, and pretty quickly too (although Aquila's leopards tend to embrace their feline elusiveness).
Your guide will know exactly how many of each animal there is, and also pretty accurately where they might be hanging out. The pod of nine hippos (including a cute-as-a-button toddler) will, more or less, be splashing about in the same mud today, tomorrow and next week.
Too easy, right? Well, the game reserve model does have weaknesses. Letting the King of the Jungle (technically the King of the Savannah) loose in a finite area, with succulent springbok and zebras prancing about, would frankly be a buffet/bloodbath.
So Aquila's pride of lions gets its own electric-fenced enclosure, in a hefty section of valley on the backside of the reserve. In this slightly truncated circle of life, the big cats regularly get thrown a dead cow (although they still snarl at you with their bloody choppers while eviscerating it, just in case). And because they don't have to hunt for their food, Aquila's lions all carry a little bit of a 'spare tyre' around their midriffs – kind of like office workers who eat at their desks.
But don't be fooled. These are still wild animals, apex predators whose latent hunting instincts will re-engage in a millisecond if you are thick enough to alight from your open-top safari truck. The juvenile elephants here also have no qualms about charging the trucks just for elephant-shits and giggles. Judging by the fearful faces of the guides, Aquila's rhinos haven't lost a skerrick of their territoriality either.
The boulder-strewn bushveld of the Karoo Mountains' escarpments and valleys (home to the Khoi and San peoples) makes for an atmospheric safari setting, especially in dawn and dusk's half-light. The barren-looking terrain is deceptively fecund; the low-slung scrubby flora is a diverse and rich (UNESCO-protected) ecosystem known as the Cape Floral Kingdom.
This is all fine, unless you're a tall tree-feeder like the giraffe, who can't be fed off the ground like the other animals can (they pass out if they bend over for too long). The solution? Build feeding platforms at giraffe-friendly elevations.
Aquila harbours genuine conservation credentials, not just rescuing animals but also actively fighting Africa's poaching epidemic (sadly, one of the reserve's own rhinos died in 2011 after a poacher chainsawed off its horn).
Behind the main resort area is the rescue and rehabilitation centre, housing animals so mistreated that they are unlikely to be released into the wild again, such as the solitary resident leopard who was saved from the repugnant 'canned hunting' industry. When he arrived, the colossal cat's belly nearly dragged on the ground. He was being force-fed to yield a bigger trophy pelt, and was also declawed to be less of a threat to the next (cashed-up, cowardly and unscrupulous) hunter.
Aquila's accommodation is a solid four stars: archetypal modern safari-lodge chic on the outside – stacked stone, rough wood, thatched roof – and a well-appointed hotel room on the inside rendered in shades of tan, brown and taupe. The stand-alone premier luxury cottages are where you want to be, away from the relative hubbub of the resort, but the premier lodge rooms will also definitely do, with balconies that offer expansive views across the Karoo.
At night, the grunts of the hippos in the darkness seem like they're coming from just outside your room. The staff sometimes battle against rogue baboons who make raids on the kitchen, which is stocked with home-grown hydroponic vegetables that have been fertilised on site with elephant dung.
You might also spot a buffalo or elephant from the small swim-up pool bar, or from the sun lounges that dot the cropped lawn. But fear not, the subtle fencing ensures that the resident peacocks will be your only face-to-face wildlife encounter; and given the wildlife in question, this is a good thing.
Aquila does not pretend to be a multi-day destination resort; but there is definitely merit in the fact that you come here for a day or two to see amazing animals in relative style. Everything else, and there is a fair bit of everything else for the price, is a bonus.
Even though you might see a car drive past on the highway in the distance, you will get as good a chance as ever to see the Big 5, and maybe the 'Ugly 5' (hyena, vultures, wildebeest, warthogs and marabou storks) too, at a place that values more than just the profit margin.
And you can be back in Cape Town, relatively rested and sated, in no time at all, with some spare change left over for sundowners. Try doing that after a week in Kruger.
Details: Aquila Private Game Reserve, Safari and Spa
Aquila is 180 kilometres north-east of Cape Town. On the drive there, stop at Paarl for some sauv blanc and Bordeaux blends and pick up a wood-fired roosterkoek (bread roll) topped with local butter, cheese and jams from one of numerous 'padstals' (roadside farm stalls) en route. Accommodation and safari options, which include seeing the animals from horseback, can be found at Aquila.
LEAVE YOUR COMMENT