Three Cape Town locals tell you where to go and what to do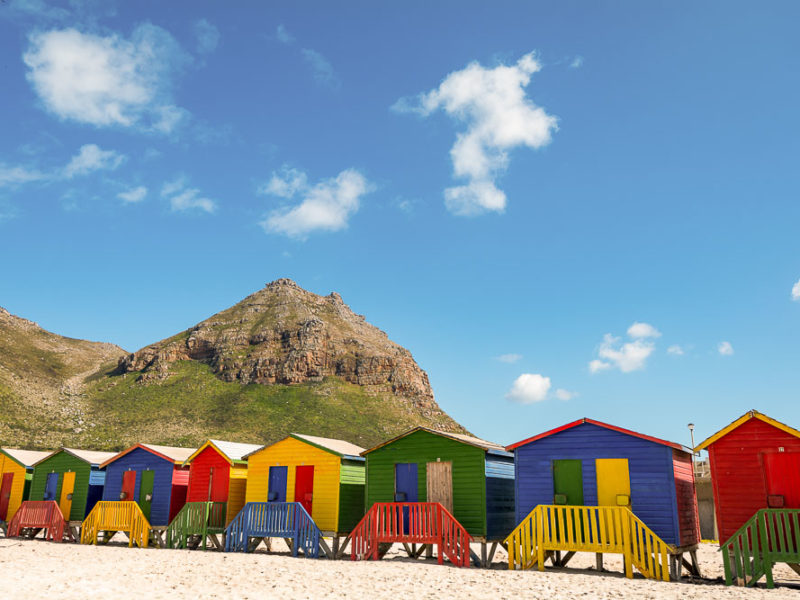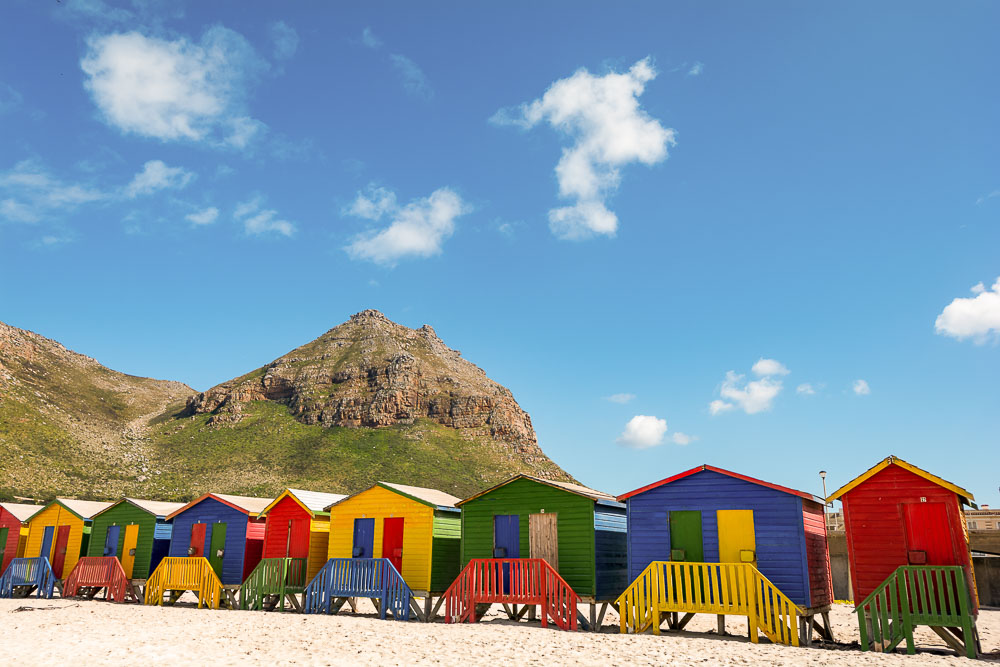 A few simple tips from a select local is the difference between getting to know a city and just going where every other tourist goes.
Steve Madgwick asked a foodie, the GM of one of Cape Town's finest hotels and one of South Africa's best golfers just what they do in Cape Town with a few days spare.
Here's what to do, where to eat and a few local customs that will make you an honorary Capetonian, if only for a few days. With these 16 tips, you'll be a Cape Town local by proxy. Enjoy.
The foodie: Charlene Pepler (Cape Food & Wine Tours)
1. Coastal walking from Muizenberg to St James
This beautiful walk runs along the coast between the ocean and the train tracks. Stop off for a dip in one of the beaches, or tidal pools at Dalebrook or St James. Best during the week, when it's nice and quiet.
2. The slow train to Kalk Bay
From Cape Town train station head towards Simonstown but alight at Kalk Bay, a little bohemian village with lovely shops, restaurants and a little harbour pier where you can buy fresh fish from the source or take selfies with the resident Cape fur seals.
3. Go for a (Silvermine) Dam swim
Silvermine Dam (in Table Mountain National Park) is lovely for swimming, floating around on a lilo or just for spending a nice day out in nature. There are beautiful hikes and lots of picnic spots on the shore (take the Ou Kaapse Weg, M64, towards Noordhoek).
4. Deeper into Cape Point National Park
Plenty of tourists head to Cape Point National Park for a brief look at the Cape of Good Hope. One of my favourite things to do in Cape Town is to spend the whole day there. Go early in the morning, don't follow the tour buses, but park at one of the many little side beaches such as Buffels Bay. Hike along the coast to beautiful rock pools where there'll be no other tourists in sight. Keep an eye out for baboons; they're harmless but can steal your picnic.
5. The V&A's 'other' side
When we go to the waterfront, we like to eat at Panama Jacks, a great seafood restaurant that's been around since '89. It's situated on the more industrial side of the harbour, which is more rustic and down-to-earth compared with the glitzy V&A shopping mall side of the waterfront.
6. Observe Observatory
You cannot miss an evening out in Observatory (five kilometres west of the centre). Lower Main Road is full of little restaurants and bars. It's like a mini-Long Street (CBD restaurant and bar strip) for locals.
The 5-star hotel GM: Luis Pinheiro (The Silo)
7. Coffee and cool late-nighters
There are two things you need to know: where to get superior coffee in the morning and where's cool for a beverage as the evening unfolds. Cape Town has got your covered on both fronts. It has a great coffee shop culture; you can't go wrong at Bean There, Truth Coffee Roasting, Shift Espresso Bar, Haas, Honest Chocolate, Deluxe Coffeeworks, Origin Coffee Roasting and Jason Bakery. In the evening, at the other end of the beverage scale, there are plenty of low-key bars including The Gin Bar (a speakeasy found in a secret courtyard at Honest Chocolate), Outrage of Modesty, Orphanage Cocktail Emporium and Mother's Ruin Gin Bar.
8. The sunset cave
Winding Chapman's Peak Drive is known for mountain and coastal views but not many people know about the Lookout Cave, a sneaky and beautiful place to watch sunset. Walk over the railing just below Chapman's Peak Lookout for Atlantic perspectives with a difference and in relative solitude.
9. The Bree Street carnival
Many know that Bree Street is the place for bars and cafes, slightly away from the touristy set. But aim to be here on the first Thursday of the month, when the street buzzes with life, as the art galleries open late and street vendors create a carnival-like atmosphere.
10. Sunday tunes in the garden – Kirstenbosch Summer Sunset Concerts
Experience a great range of local and international music (from the Pixies to Cape Town Philharmonic Orchestra) in one of the most spectacular concert venues in the world; at the foot of Table Mountain among the botanical gardens of Kirstenbosch. Picnic hampers are available from Moyo restaurant locally and, of course, South African vino flows freely at the summer-only events.
11. Secret sunrise
Something for the esoteric, early-risers or for those looking for something different. Start your day on the Cape coast with a 'guided silence dance class'; a hybrid of silent disco, yoga session and meditation. Check out facebook.com/secretsunrisecapetown if this sounds like your cup of tea.
The tour guide and ex-professional golfer: Ryan Strauss
12. Fresh fish on the beach
Spending the day at the beach is something that Capetonians love to do. Hout Bay Harbour has a fresh produce market, and a local fish 'n' chips shop, which is great for lunch followed by a stroll on the sand. Kalk Bay (above) is another good place; watch fisherman come in with their catch and browse the curio/antique shops.
13. Gourmet sunset picnic
My family's Saturday favourite is to first visit arts and foodie hub the Old Biscuit Mill in Woodstock to buy fresh breads, pâté and snacky picnic foods. Then we head to Clifton 4th Beach (near Camps Bay) to watch the sunset.
14. A drinking high
For a bit of late-night fun, head to ThirtyOne, a socialite-filled bar/club on the 31st floor of the ABSA Centre in central Cape Town. Start with pre-drinks at one of the many good bars on Bree Street before ThirtyOne starts to wake up around 11pm.
15. The 'braai'
The braai is a really important part of my culture and is something that I really enjoy. We have such awesome local produce, so it makes sense to use it on a nice day, especially coupled with a sporting fixture like rugby, soccer or cricket (at the Newlands rugby/cricket stadium if possible) and a few beers.
16. A spectacular round of golf Cape Town style
There are some spectacular places to play golf in and around the city. My favourite course near Cape Town is the Jack Nicklaus-designed Pearl Valley Estate in the Paarl wine region – it's a five-star experience. Another cool golf outing is just two minutes from the city centre. The Metropolitan Golf Course was rebuilt before the 2010 World Cup because a large portion of the area was used for Cape Town's main stadium. Now the 9-hole course is right in the shadow of the stadium. The course is always in good condition.
With thanks to our discerning Cape Town locals…
Charlene Pepler from Cape Food & Wine Tours whose missions is to show people "the best local food, beer and wine that South Africa has to offer".
Luis Pinheiro from The Silo hotel on the V&A Waterfront.
Ryan Strauss from Incoming South Africa sports tours which immerses "school, amateur, semi-professional and professional sports clubs [in] South African culture".
LEAVE YOUR COMMENT