Insider guides to Central Europe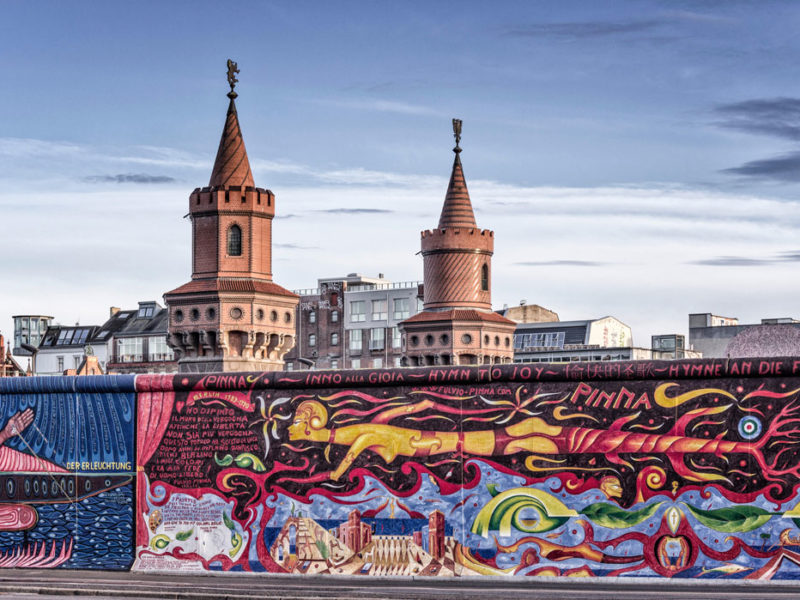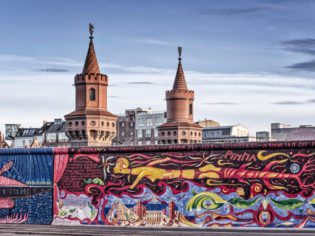 From Greece and Austria, to France, Belgium and more – here, insider guides to all the places in Central Europe you can't wait to get back to or visit next year.
Read all 107 Insider Guides from around the world here.
Germany | Austria | Czech Republic | Belgium | Netherlands | Denmark | Switzerland | France
Insider: Julian Tompkin, author of Wanderlust Berlin: An insider's guide to the best places to eat, drink and explore
Berlin has defined itself as a city of art and it never disappoints. While packed with galleries (both public and private), it is also a haven for international street art. Winter is a thrilling time to explore these colourful murals.
8am – Start the day at one of the city's finest coffee roasters and breakfast haunts, Zazza Kaffeehaus – in one of Berlin's hippest hoods, Kreuzberg, replete with ample graffiti.
9am – Walk north on Kottbusser Damm, cross the River Spree and then take Mariannenstrasse on the right, where, soon after the intersection with Skalitzer Strasse, you'll find The Astronaut on the left: a mega painting engulfing an entire apartment-side by French artist Victor Ash. Take a right on Oranienstrasse and you'll pass Belgian artist ROA's confronting mural of animals strung up to the wall on the left-hand side, at the corner of Oranienstrasse and Skalitzer Strasse. Continue east down Skalitzer Strasse to Schlesisches Tor U-Bahn Rail Station and turn right onto Oppelner Strasse, where on the right-hand side you'll soon happen upon a striking mural of a yellow-faced androgynous character by Brazilian street art twins Os Gemeos. Double back on Oppelner Strasse to Oberbaumstrasse and, as you reach the river, you'll find one of the city's more striking works of street art on the right-hand side: Backjump by Italian graffiti artist Blu.
11am – Cross the River Spree on the Oberbaumbrücke (where you may well find street artists spruiking original works), then turn left onto Mühlenstrasse and the beginning of the East Side Gallery: the world's largest street-art gallery etched upon one of the remaining remnants of the Berlin Wall.
1pm – Double back down Mühlenstrasse and turn left onto Warschauer Strasse. When you've crossed the rail lines stroll a little further, then take the stairs behind the currywurst stand on your right down to the RAW Tempel, where you can warm up at the Urban Spree indoor art gallery over a glühwein (mulled wine) before moving on to pursue the eclectic, striking and most-often anonymous street art festooning the walls across the expanse of this bombed-out rail yard.
This is an edited extract from Wanderlust Berlin: An insider's guide to the best places to eat, drink and explore by Julian Tompkin (Hardie Grant Travel, $29.99)
63. Bavaria, Germany
Insider: creative director Paul Meany, who has spent the last three years working at the Adidas head office in the town of Herzogenaurach, just outside the city of Nuremberg
Where is your favourite place to eat in the city?
Believe it or not, my favourite thing in Nuremberg is this local falafel stand call Sindbad (sic) in the main square. There's always a line. It's the best in the city because the wrap (bread) itself is made fresh when you order.
Where can you have a typically German experience?
If you're wanting a German experience, people come here for the Christmas market. And the beer festivals are another big draw. Oktoberfest is more Munich, but there is a nearby town, Erlangen, that has a beer fest in June called The Berg (on a hill). It's a college town so it's popular with [students] who dress in traditional lederhosen and dirndl.
Any gallery recommendations?
101 Gallery is a cool gallery that a friend's husband runs. It has a skater and streetwear vibe.
And where do you recommend going further afield in Germany?
Stuttgart is interesting, Hamburg is quite amazing, and Berlin, of course. And I like Cologne too. Regensburg is nearby [to Nuremberg] and is a picturesque, typically Bavarian village. Nuremberg isn't as pretty because so much of it was rebuilt after the war.
FUN FACT! Nuremburg has Germany's largest multiplex: Cinecitta [with 23 cinema auditoriums, a 5000-square-metre foyer, three restaurants, as well as bars and cafes].
Insider: Vienna snail farmer Andreas Gugumuck
What most visitors to Vienna don't know is that the city has very small-structure sustainable urban agriculture here and you can visit many of these farms and talk direct to the farmers.
Visitors can design their own urban farm trail and visit the winemaker here, the mushroom farmer there, the vinegar maker there and the snail farmer here.
In Vienna, when you visit a farm, you can sit there and enjoy a tasting and a glass of wine as this is a very big part of our culture. It's a very relaxed atmosphere and even though we are just on the outskirts of the city, it feels like you are in the countryside.
My snail farm is located in Rothneusiedl in the south of Vienna, near the Wienerwald [Vienna Woods], part of the green belt that wraps around Vienna. Visitors to Gugumuck Wiener Schnecken Manufaktur can enjoy a seven-course menu of snails and learn all about this future food.
The urban farms in Vienna present a very different side to the city and, together, my future food colleagues and I are building a mini green city where urban farming is part of the concept. Right now, Zukunftshof is just a vision, but in a few years, it will be a reality.
Interview: Carla Grossetti
Insider: Gertrud Schneider, managing director of Kristiania Lech, shares five non-negotiables when staying in this premier Austrian mountain village and ski resort.
Room – My preferred room is number 45, 'Puccini', a little duplex suite with a magical view of Lech, a peaceful and dreamy bed room on the second floor. I sleep excellently in this room. All suites at Kristiania Lech talk about the 'Grand Tour' of the 18th and 19th century influenced by our love for travel. My recommendation is to choose your room depending on your mood and individual preferences. Travel the world, while staying in the Alps.
Lunch – I love our chef's ceviche of our locally sourced char from Zug. Of course – a glass of Grüner Veltliner from Gobelsburg winery and an espresso are part of my lunch.
Shopping – Go and see Sonja Zimmermann's boutique Lenai & Linai. This is a place you will only find in Lech. All handmade and designed in Lech. Think felt, cashmere and wool. From keyrings to hats and wonderful knitwear. A don't miss for every fashionista.
Outdoor experience – Do not miss cross-country skiing along the river Lech, it is pure winter wonderland and meditation. Pristine nature at its best. Forget about a gym, this is way better for body and soul.
Art – My must-see is the Skyspace Lech by [world-famous American artist] James Turrell. I love to combine it with snowshoeing. The best time of the day is either during sunrise or sunset.
66. Prague, Czech Republic
Insider: exploring the markets and neighbourhoods of Prague in winter with photographer Adéla Ježková
Which are the best Christmas markets to visit in Prague?
I do prefer small local markets which are a bit hidden and out of the city centre. One is at Namesti Miru. There is a beautiful gothic church, only a few stands but a nice, calm atmosphere. I love a very tiny market at Betlemske Náměstí; next to it there is a famous Christmas exhibition open to the public.
What do you love about Prague in winter?
I love when Prague is covered with snow which is not very often. As a photographer I love to take photos with such a calm vibe. Prague is beautiful the whole year [round], I have to say. During Christmas time it is a bit crazy especially around down town. I prefer it more when it's quieter. Right now there are no people and it's awesome.
What are your favourite purchases to make at Christmas markets?
I do recommend buying some decorations for the Christmas tree made from Bohemian glass, gingerbread and wheat – that's very traditional. Also candles and ceramic decorations for the table. For food I love mulled wine, honey mead and chestnuts on a fire.
Insider: Julie Vermast, owner of Hotel de Orangerie
Bruges is a city that goes straight to your heart, a wonder on a human scale, yet always remaining somewhat inscrutable. Glorious because of its history and crowned by UNESCO as a World Heritage site; mediaeval mysterious, unabashedly exuberant and a centuries-old metropole.
Bruges is a gourmet mecca and is on the map with an impressive list of first-class restaurants; the gourmet scene in Bruges is constantly evolving and some insider tips include Rock-Fort, Secondo Sud, Tapasbar Est, Bistro Refter and L.E.S.S. by Hertog Jan.
One of the upcoming streets in Bruges is de Ezelstraat for wandering around and getting caught by the beautiful buildings and nice shops.
Insider: Sophie Claire Pot, W Amsterdam's W Insider
What makes W Amsterdam different from other hotels in Amsterdam is that we are not afraid to colour outside the lines. We try to be not only a hotel, but also a place to inspire locals, entrepreneurs, artists and people who want to inspire one another. You can see our passion through W Happenings, from hosting a W PRIDE Boat for the Canal Parade to inviting speakers to open a debate regarding gender equality.
Happily, the hotel is located in the heart of the city centre, one of the oldest parts of Amsterdam. If you step outside the hotel and walk past the first bridge you will enter the Negen Straatjes (Nine Streets).
I always recommend you start with a walk through Huidenstraat, Berenstraat, Wolvenstraat and Hartenstraat before heading to my favourite spots.
Favourite restaurant: An Argentinian restaurant Salmuera, which is located on the Rozengracht. They serve the most amazing mezcal cocktails. Start with a street food platter and try the ceviche but don't pass up their freshly grilled meats as a main. They're famous for it.
Favourite bar: A hidden speakeasy called Door 74. It's hard to find on the busy street so you'll have to search for the number 74. Once you're in, you're welcomed by old-school jazz and well-tailored bartenders. Their menu takes you on a journey through New Orleans, New York and Cuba and phones are not allowed to be touched inside.
Favourite boutique: I really like Laura Dols, which sells unique vintage clothes, homeware, gala dresses and accessories. It's like walking into a vintage candy store. They also do alterations on the garments you buy.
Favourite attraction: If I have to showcase one thing it would have to be Noordermarkt, a weekly market which has been running since 1623. It originally started as a pottery market but over the years developed so that today it's the place to go for everything from vintage items, clothing to souvenirs. It's truly unique to Amsterdam.
Interview: Dilvin Yasa
Insider: Helena Smith, author of Hygge Travels in Copenhagen: An insider's guide to the best places to eat, drink and explore
When it comes to green living, Copenhagen has moved beyond cycling and recycling to reconceptualise how modern cities can function. This eco-aware route is best explored on a bike – just like a local.
9am – Hire a bike and pedal out to the once-industrial, now creative-cool area of Refshaleøen and breakfast on a fresh cinnamon roll and coffee at La Banchina, where some of the produce is grown in the on-site garden. There's also a simple sauna here and you can cool off in the harbour water.
11am – Grab your bike and turn right out of La Banchina, taking the first right onto Krudtløbsvej, then left to head down along the water. Before you reach the greenhouses turn right on Kongebrovej and then left on Danneskiold-Samsøe Allé to cut across the island of Holmen to Christiania. At this pedestrianised and self-proclaimed free city many of the homes are solar-powered and self-built. The area is notorious for the open (and illegal) sale of soft drugs, but you'll also hear some of the best live music in the city.
12.30pm – Leave Christiania, pedal down Brobergsgade and turn right at the canal on Overgaden Oven Vandet. Cross over the small swing bridge and stop for lunch at Bridge Street Kitchen, where there are plenty of vegan and organic options from around the world.
1.30pm – Cross the large Inderhavnsbroen (bridge) and cycle down scenic Nyhavn. One of the iconic views of the city is the colourful mansions of Nyhavn. Turn right at the little bridge over the harbour and head down Toldbodgade to Ofelia Plads. Here the Hey Captain company does excellent and informative boat trips.
3pm – If you'd like to make a personal contribution, go from Ofelia Plads up Sankt Annæ Plads (St Ann's Square), turn left along Bredgade which turns into Kongens Nytorv and then left again down Tordenskjoldsgade to the harbour. Cross the bridge to the Kayak Bar, where you'll find GreenKayaks. You can help clean up the harbour by heading out in twos in a kayak with a bucket and a garbage grabber, giving you a warm sense of achievement.
This is an edited extract from Hygge Travels in Copenhagen by Helena Smith (Hardie Grant Travel, $29.99).
Insider: Martin Leuthold, creative director at textile company Jakob Schlaepfer
The compact metropolis of St. Gallen, located in eastern Switzerland between Lake Constance and Appenzellerland, has a charming, traffic-free old town; colourfully-painted oriel windows are a town feature. The Abbey precinct, with the cathedral and Abbey Library, has been accorded UNESCO World Heritage listing.
St. Gallen has been the capital of textile production for 800 years. Here, the best ways to experience it in the historic town.
Leuthold's small, expert design team of around 12 people creates more than 1200 new fabric designs each year. Jakob Schlaepfer is avant-garde when it comes to innovative materials and production techniques and delivers to high-end fashion houses, from Dior and Armani to Chanel and Lagerfeld. You can visit its St. Gallen store on Fürstenlandstrasse to see Leuthold's work.
Leuthold often spends time at the Sitterwerk, which was founded by his friend Felix Lehner. The Sitterwerk, located in a former textile dye-works, houses a fabric archives and an art library filled with some 25,000 works. Artists from around the world come here to view the fabrics, select finishes and create their own artworks in the nearby art studio. The Sitterwerk is open to visitors from Sunday to Friday; register to join a 1.5 tour that includes the The Kesselhaus Josephsohn, a boiler house that is now a permanent exhibition space for the works of sculptor Hans Josephsohn.
The inspiration of the city
When fashion designers visit St. Gallen to personally choose their fabrics, Leuthold shows them the city, which is often a source of inspiration. When Chinese fashion designer Guo Pei visited the Stiftskirche (St. Gallen Cathedral), she was so impressed by its Baroque the opulence that she dedicated her whole collection to it. Leuthold of course supplied the fabrics for this collection.
Leuthold also recommends a visit to the Textilmuseum St Gallen where there are 10,000 exhibits to admire: fabrics from Egyptian grave sites, historical embroidery from the 14th century and handmade lace from important European lace centres. The exhibition includes ethnographic textiles, historical fabrics and costumes, handicraft tools and objects of contemporary textile art. The museum documents the impressive development of the St. Gallen embroidery industry.
Insider: Judith Benhamou-Huet, independent curator, journalist and author
Whether you're interested in viewing art or looking to buy, my number one rule for those visiting Paris is to walk a lot, and walk in different neighbourhoods. This way you get a feel for the city, but by looking and observing, you get a better sense of what you actually like.
To understand the galleries, you need to be an insider or at least someone who already happens to know a bit about contemporary art. That said, I would recommend visiting Drouot, an auction house located in the 9th arrondissement. It's actually a confederation of around 110 auction houses and if you take your time, you can discover some wonderful treasures. They don't have much contemporary art and some of it can be junk, but buyers can also stumble upon some modern masterpieces.
In the 20th arrondissement, right by Père Lachaise Cemetery, there's a charming gallery which reminds you of Paris of the olden days, Galerie Crèvecoeur. This is a great gallery to visit, but if you would like an area with a large concentration [of galleries]: take a walk around Le Marais [district].
For those wishing to view art, the Louvre is popular for a reason, but if you wish to see modern and contemporary art, I recommend you visit Centre Pompidou, which has one of the biggest collections of modern art in the world.
For lovers of Asian art, there's no place better than visiting Palais de Tokyo. It's like the Louvre but has one the most fascinating collections of Japanese prints and Khmer art, and it's a real joy to walk around. Just as extraordinary – for different reasons – is the Musée de la Chasse et de la Nature, a private museum devoted to nature and hunting.
Finally I will say that to come to Paris and only visit galleries and museums would be a disservice to the city and to yourself. While you are here, you must drink well, eat well and watch well. Enjoying Paris should be about the whole package.
Interview: Dilvin Yasa
Insider: Bérangère Bonardi, director of sales and marketing, at Hôtel La Pérouse
Cosmopolitan and very lively, Nice is an amazing place that will surprise you at every step you take. Arts, gastronomy, nature, sports, you've got it all there!
Wandering the narrow streets of the old town is the best way to discover the nicest places in Nice, like the Palais Lascaris. This aristocratic residence, a masterpiece of the baroque style, is home to a museum dedicated to the art and music of the 17th and 18th centuries. Or the Caïs de Pierlas Palace, where Henri Matisse used to live; Pascal and Alex (private chefs) welcome visitors to their home to cook a delicious Niçois meal, giving you the opportunity to see the famous Cours Saleya [pedestrian area and marketplace] like Matisse saw it.
France is also amazing for foodies. Besides our well-known Restaurant Le Patio with chef David Chauvac, we recommend the even more famous Le Plongeoir, which is literally the best spot in Nice [located on a pillar of rock overlooking the sea]. Or sometimes you just need a pan bagnat [a local sandwich filled with tuna Niçoise salad] and some socca [slices of savoury pancake made from chickpea flour – a classic street snack originating in Nice]; stop by the typical market and enjoy a pastis or a glass of rosé on a terrace. There are so many good, must-try restaurants in and around Nice it's impossible to name them all, but we definitely need to mention JAN, with one Michelin star for its South African chef Jan Hendrik van der Westhuizen and Mirazur in Menton, the best restaurant in the world (according to The World's 50 Best Restaurants).
Going off the beaten path? Find yourself in the typical Provençal village of Gourdon and discover one of the most beautiful villages in France, with a panoramic view over the whole coast.
LEAVE YOUR COMMENT