The 7 best castles you can stay in throughout Europe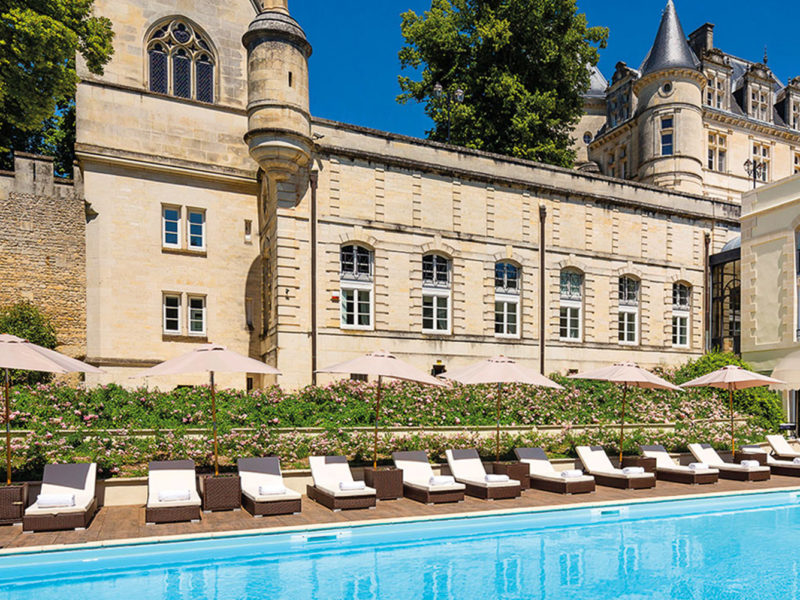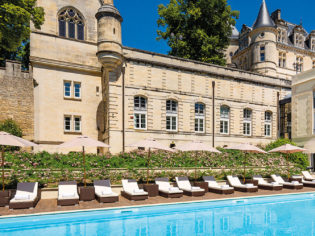 Your fairytale holiday comes true with these incredible castle stays.
I have good news and bad news. The bad: the odds are slim that many of us will be able to fulfill our fairytale dream of marrying a prince and becoming royalty. But there's good news for travellers: you don't need a prince to whisk yourself away for a luxe stay in some of Europe's most beautiful and historic castles.
Whether you are looking to get away for a weekend of pampering or are interested in lasting reminders of European medieval history, these stunning properties are for you.
1. Ashford Castle, Ireland

Ashford Castle sits on 141 hectares of property at an intersection where luxury meets history. The castle, which overlooks the waters of Ireland's second-largest lake, Lough Corrib, is 800 years old. Today the property is an esteemed 83-room, five-star hotel. But its storied history includes a period when it was the home to the famous Guinness family, as well as a battle prize between Anglo-Norman and Irish clans.
The castle has undergone many renovations over the years – such as the implementation of a state-of-the-art spa, cinema and boathouse turned romantic villa – yet the majestic character of the place stays intact. The antique furnishings, fine fabrics and splendid interiors maintain a true sense of royalty.
Closest airports: Ireland West Knock Airport (45-minute drive); Shannon Airport (90-minute drive); Dublin Airport (two hours, 45-minute drive)
2. Leeds Castle, England
This property is fit for a queen. Quite literally. Six medieval English queens have called Leeds Castle their home. Throughout its long, 900-year history, it's also been a Norman stronghold, a palace for Henry VIII and a site for significant international conferences.
Today, the grounds are spilling over with fun, family-friendly activities, and events. Try your hand at falconry or let the kids loose on the castle-themed miniature golf course. Take your sweetheart on a romantic punt around the castle moat or sign up for a segway tour around the grounds with your mates.
The opportunities are endless when it comes to accommodation, too: there is everything from a 'knight's' glamping to bed and breakfast rooms in the castle's many cottages.
Leeds is about an hour's drive away from London.
3. Parador de Oropesa, Spain
For a full medieval castle experience, the Parador de Oropesa is the perfect place to visit during the month of April. During this time, the charming town of Oropesa celebrates Medieval Days, a festival that pays homage to its history by recreating the past with period dress, medieval decorations and activities such as archery and falconry.
Even if you can't visit during April, staying at the Parador de Oropesa will transport you to a different era no matter when you visit. The grand four-poster beds, the fortified ramparts and local, Toledo cuisine at the castle's restaurant all contribute to the majestic effect.
The Parador is 35 km from the city of Talavera de la Reina; 32 km from the municipality of Navalmoral de la Mata and 112 km from Toledo in central Spain.
4. Pousada Mosteiro Crato, Portugal
Like many castles, this pousada has reincarnated as a palace, convent and castle in its storied history as the home of the Knights of Malta. Now, its 21 rooms and three suites are available to the public. Looking for an unusual stay? One of the luxury suites is nestled up in a castle tower… which was once the dungeon. Don't worry – it's been refurbished since then.
Nestled in the village of Flor da Rosa, the castle displays beautiful Moorish and Renaissance styles throughout the luxury hotel, outdoor swimming pool and Gothic-style church-fort.
Distance from Lisboa (Lisbon) airport: 180 km.4
5. Château d'Hassonville, Belgium
With its multitude of turrets and location in the dense Ardennes forest, Château d'Hassonville has all the makings of a true enchanted castle. This one was built in the 17th century and most notably served as the hunting grounds for King Louis XIV.
In addition to ogling at the interiors and exploring the 55 ha of beautiful grounds, the château provides a multitude of unique activities. See the castle from a new perspective in a hot air balloon or lean into the medieval spirit with an introductory fencing lesson.
For those looking to feast like kings, Château d'Hassonville offers several gastronomic packages that include extravagant three-course meals and wine arrangements with your accommodation.
The castle is a 90-minute drive from Luxembourg Airport.
6. Château de Mirambeau, France
Decked with crystal chandeliers, antique furniture, and rich colours, this castle breathes opulence. Plus, it's conveniently nestled between the vineyards of Bordeaux and Cognac, making it an ideal stay for a wine-tasting trip.
The 19th-century château has maintained its splendid Renaissance-era style and overlooks the Gironde estuary: a picture-perfect backdrop. The 'Cognathèque' is a room dedicated solely to the sampling of the region's famous cognacs and wines. In addition, the Château de Mirambeau boasts all of the other regular trappings of a fine hotel stay: restaurants, spa, swimming pool, tennis courts, sauna and gym.
Nearest airport: Bordeaux-Mérignac (International), about an hour's drive away.
Nearest train: Bordeaux Saint-Jean, about an hour's drive away
7. Tulloch Castle, Scotland
This 12th-century castle was built for the enjoyment of the noblest Scottish chiefs. Thankfully, commoners can now flock to its royal comforts as well. You can easily imagine the Scottish revels of yore that occurred in the panelled Great Hall, which is 250 years old. The fireplaces and ceilings have also been carefully restored for an authentic experience.
Most castles are secluded, but this one is quite near Dingwall, making it a great home base to explore the Scottish Highlands. Another important detail: you can bring your pooch along for the royal treatment as dogs are welcome in Tulloch Castle.
Closest railway station: Dingwall (2.4 km away)
Closest airport: Inverness Airport (45-minute drive)
LEAVE YOUR COMMENT