5 Saunas that prove the Finnish are addicted to steam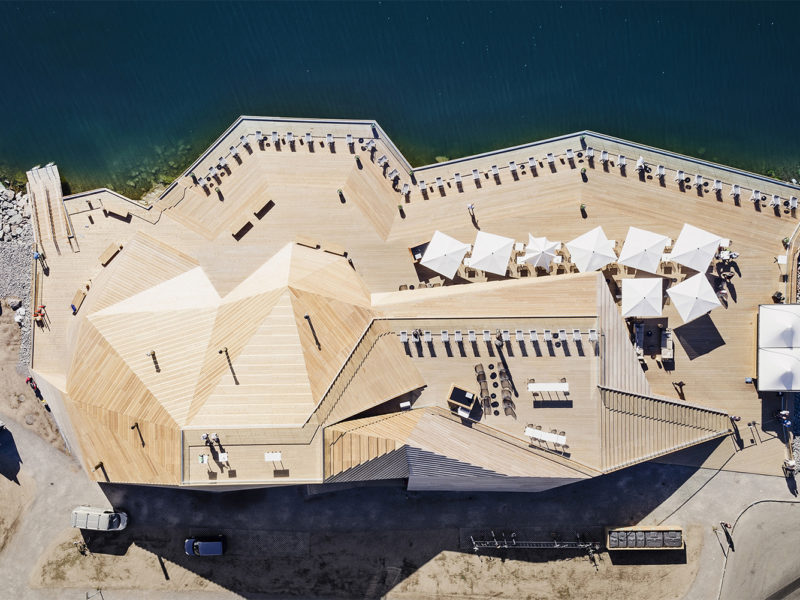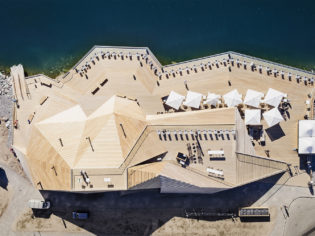 In Finnish culture, there exists a phrase – "Saunassa ollaan kuin kirkossa" – with a rough English translation of "one should behave in the sauna as they would in the church".
Such is the reverence for saunas in Finland, elevating the age-old art of unwinding in heated wood-panelled rooms, while puffs of steam rise and beads of sweat fall, to a level of cultural mythology that has pervaded millennia.
The history
There was once a time when women would give birth in saunas and, upon death, bodies would be given their final wash in these sterile rooms. Today, they are seen as Finland's gathering spots, with a sauna being one of the few places where locals will interact with strangers, nodding to the indelible social aspect of saunas alongside their primary purpose as an oasis of calm and numerous health benefits.
Even top politicians and celebrities will host guests amongst all that purifying steam – meetings which would benefit from the implicit egalitarian culture embedded in the notion of sauna, where traditionally people are discouraged from using titles or talking about their jobs, in an attempt to maintain the sauna as a place where everyone is treated equally.
It's just not possible to separate the fervour surrounding sauna culture from everyday life in Finland, nor is it possible to avoid one when visiting the country, given there is said to be between two and three million of them across the country.
From a mobile sauna festival in the Western Finnish town of Teuva, made up of around 50 inventive saunas popping up around a lake, to the world's only fast food sauna located in a Helsinki Burger King store, there's little left to the imagination when it comes to how obsessive and fiercely proud the Finns are about their steamy national identity.
If you want to truly immerse yourself in this quintessential cultural activity whilst in Finland, here are five of the most unique and surprising saunas you'll find throughout the country.
1. SkySauna
Mixing soaring views of Helsinki's gorgeous cityscape with a traditional sauna experience, the SkySauna takes over only one of the cabins dotting the conspicuous observation wheel near the city's vibrant Market Square. It's the only one of its kind in the entire world, operating from April to December each year, and hibernating during the colder months.
A dedicated lounge and terrace with a jacuzzi has been built at the base of the wheel, bookending the sauna experience with a wide range of refreshments and the requisite before-and-after shower. Then it's up into the cabin, which can fit four to five people, purpose built with a Finnish stove, hot rocks and wooden benches.
Anyone can book online, where prices start from around 240 euros per hour for a group of one to four people, with additional hours offered at half price and an extra charge for an additional person. Fortunately, this price also includes a drinks package and towels.
2. Burger King Sauna
In 2016, Finnish designer Teuvo Loman was commissioned by Burger King to build a pristine 15-person sauna for one of their Helsinki stores, aimed to capture a sense of place and truly ground the fast food chain in the local culture. And while it may not seem like the most sanitary place to chow down on burgers and fries (anyone can order from servers who pop in on occasion), it went on to win awards and remains a popular activity for those seeking something a bit different in this famously relaxed and vibrant city.
The holistic fast-food sauna experience comes complete with shower facilities, a separate dressing room, and Burger King themed benches to sweat on while groups inhale whoppers and try to devour their fries before the heat gets to them first. There's even a media lounge with its own audio equipment, a 55" television and a Playstation 4. Although, there's also a 48" television in the actual sauna room.
To book the Burger King sauna, prices start at around 280 euros for three hours.
3. Löyly
Sharing the same name as the Finnish word used to describe the heat and steam that arises from hot stones when they come in contact with water, Löyly is one of the most contemporary and impressive saunas straddling the Helsinki waterfront in the industrial-turned-hipster area of Hernesaari.
Conceived as a sculptural vantage point for locals to take in the landscape, the design-forward venue is a sauna mixed with a 150-seat upscale restaurant and bar, which includes a rather spacious rooftop popular with locals. Avanto Architects built this with a unique facade of heat-treated pine, oddly shaped to bring natural light into spaces while also blocking the sauna for privacy and protecting the building from the often harsh coastal conditions.
A flight of stairs leads down to the sea, meant for post-sauna dips to contrast temperatures and get the full experience. While the saunas themselves, totalling three different spaces, are unisex and allow swimsuits in case tourists aren't comfortable with the tradition of going in naked.
4. Ylläs Sauna Gondola
Much like the SkySauna, the Ylläs 1 Gondola takes innovative sauna design to the skies, blending heat with spectacular natural beauty in the ski resort village of Ylläs in Finnish Lapland.
The exhilarating cable car sauna takes up to four people at a time, descending from the top of the immense Ylläs mountain on a 20-minute journey that takes in the Arctic surrounds while running the full 2km specially built ski lift.
The full experience takes about two hours, and is designed for a group of nine to twelve people, taking turns in the sauna while the others relax in a dedicated lounge, which includes another sauna, showers, fireplace and outside jacuzzi.
At around 1,350 euros per group, the experience isn't cheap and should be booked at least one week in advance.
5. Kesän Sauna
If a volunteer-run wood burning sauna floating on a raft off the banks of the prominent Oulujoki River doesn't show you how serious Finns are about their saunas, nothing will.
The unusual, unisex Kesän Sauna can be reached by a hand-pulled flat-bottomed boat, welcoming guests about 5 metres from the shoreline for a sweat session where bathers are mandatory and optional birch branches are available so visitors can truly experience the traditional way of enjoying a sauna in Finland. You simply whip yourself gently with the branch every now and then, which is meant to clean and smoothen the skin while improving circulation.
Like most volunteer-run saunas throughout the country, it's one of the most affordable ways to experience this Finnish tradition, priced at only 5 euros per person.