Where to find the most beautiful chateaux in France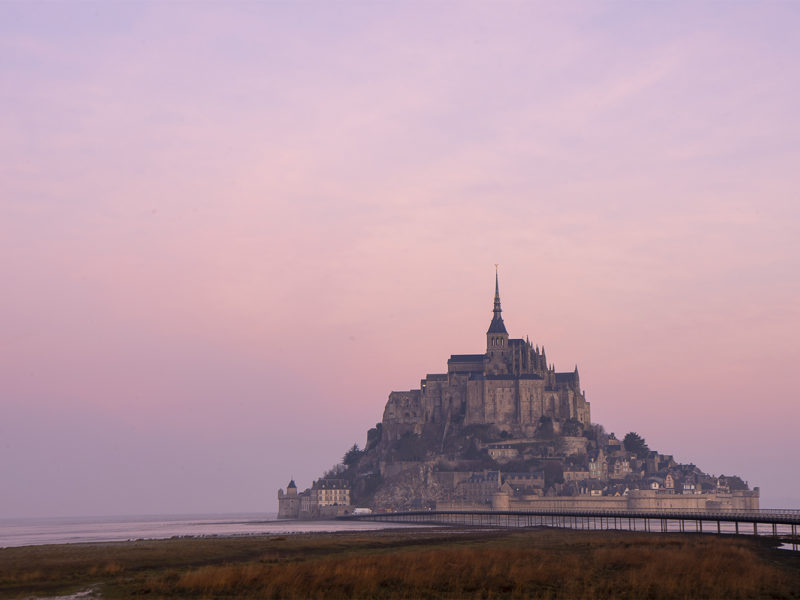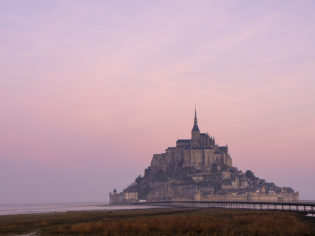 Take a tour of France's most stunning castles and learn a lot about the country's storied dramatic history while you're at it.
From the rolling hills of Bordeaux to Normandy's chalky cliffs, France is scattered with stunning castles that tell the story of its colourful past. Some are still owned by their ancestral families and have the packs of hunting dogs and stables filled with thoroughbreds to prove it, while others are haunted by the ghosts of knights and noblemen who met their end during the French revolution.
Whether you're looking to stalk the battlements of a renaissance castle or imagine yourself sipping champagne with Marie Antoinette in a magnificent boudoir, these history lessons are guaranteed to stimulate your imagination.
1. Château de Chenonceau, Loire
With its delicate spires and bridge that arches over the River Cher, Château de Chenonceau has to be one of the most elegant castles in the Loire Valley. Its nickname 'Le Château des Dames' (the Castle of Ladies) refers to the fact that it has mostly been ruled by women.
Henry II gave it to his mistress Diane de Poitiers but when he died his wife, Catherine de Medici, promptly swiped it for herself. Today, you can see recreations of both their bedrooms filled with lavish 16th– and 17th-century furniture and wander through gardens blooming with more than 130,000 plants. The castle's more recent history is also fascinating as it was used by the resistance movement to escape German-occupied France into the free part of the country.
The château is located in Touraine, on the Cher river. The best airport is Paris CDG (260km). Entry costs $24.
2. Mont Saint-Michel, Normandy
This epic castle clings like a barnacle to a rocky islet in the bay where Normandy and Brittany merge. It looks particularly ethereal on misty mornings when it appears to float above the water, and indeed its history is more than a little magic.
Aubert, bishop of the nearby hilltop town of Avranches in the 8th century, claimed that the Archangel Michael himself pressured him into having a church built there. Since then, it has been a destination for pilgrims, painters and even political opponents – the French monarchy used it as a prison for some of its more troublesome enemies from the 15th century onwards.
The château is located in Normandy at the mouth of the Couesnon River. The best airport is Rennes (75km). Entry costs $16.
Stumble on the ruins of the medieval town of Merle in the heart of the Saint-Geniez-o-Merle wilderness and you'll feel as if you've tumbled through a wrinkle in time straight into the 10th century. The forests of the Maronne Valley are home to countless rare species and as you roam what were once the castle's grounds you might spot red kites and peregrine falcons swooping in between its crumbling turrets.
The terraced garden has recently been restored and it's a tranquil oasis in which to discover the plants used for medicine and dying in medieval times. Merle was gradually abandoned in the wake of several wars, with the final residents surrendering it to the forest in the late 17th century, where it has slumbered peacefully ever since. We think of it as the Sleeping Beauty of French castles…
The château is located in Corrèze overlooking the Maronne River. The best airport is Brive–Dordogne Valley Airport (80km). Entry costs $11.
If the walls of this sprawling castle could talk they'd tell stories of elegant empresses and bloody murders, secret assignations and political intrigue. Napoleon called it "The true home of kings, the house of ages", and it has been lived in by France's most famous ruling dynasties for more than seven centuries: Capétiens, Valois, Bourbons, Bonaparte and Orléans have all called it home.
You'll need a whole day or more to explore its 1500 rooms and 50 hectares of parkland and garden. Don't miss Marie Antoinette's Turkish-style boudoir, an exotic dream filled with incense burners and crescent moon fabrics, and her silver bedroom which is filled with beautiful mother of pearl furniture.
The Château is located in Fontainebleau. The best airport is Paris CDG (85km). Entry costs $20.
5. Palace of Versailles, Île-de-France
Any list of France's most beautiful castles has to include Versailles, the sprawling mega-palace 16 kilometres south-west of Paris that began life as a humble hunting lodge. Louis XIV, and Queen Marie Antoinette developed into a 67000-square-metre mini city with 700 rooms, an opulent playground where France's elite acted out political intrigue and squabbled for favour with the king.
Tour its manicured gardens to the sound of hundreds of fountains while imagining the Sun King sailing gondolas along the grand canal, and marvel at the 60,000 works of art that are housed within the castle walls. It's worth booking a tour of the 'mistresses apartments' which can only be visited with a guide, but are filled with utterly gorgeous furniture in rose pinks and turquoise silk.
The château is located in Versailles. The best airport is Paris CDG (50km). Entry costs $26.60.
6. Château d'Amboise, Loire Valley
This petite chateau built on the ruins of an old fortress glows honey-yellow when it catches the sun of the Loire Valley. The seat of the Court of Charles VIII and François 1st, it hosted many of the great thinkers of the 14th and 15th centuries including Joan of Arc and Leonardo Da Vinci, who spent the last three years of his life exploring these turrets and towers and is buried in the chapel.
Join a tour group to delve into the maze of medieval passageways hidden beneath the Renaissance Royal House. Charles VIII died in an unusual way in the castle – not by defending his kingdom, but by hanging his head on one of its many extra low doorways. Today they are sign posted, but it still won't hurt to have your wits about you!
The château is located in the Loire Valley. The best airport is Paris CDG (248km). Entry costs $26.60.