Discover Germany's most romantic road trip route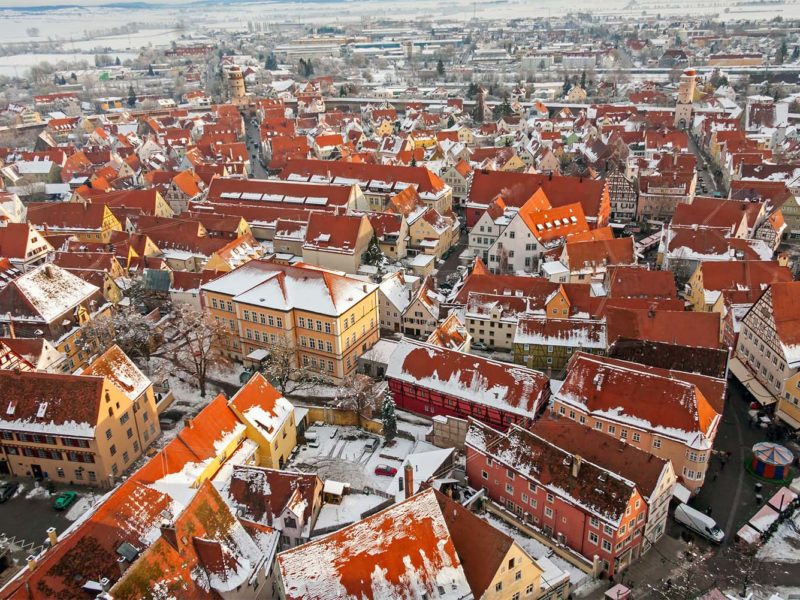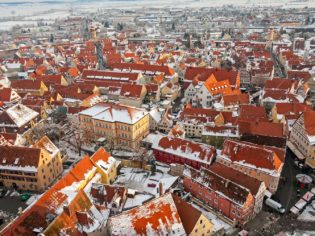 Germany may not be considered one of Europe's most romantic escapes, but that's a glaring oversight, because the idyllic storybook towns and dreamlike landscapes of Bavaria's Romantic Road are nothing short of enchanting.
Seemingly embodying every fairytale cliché that ever coloured the pages of children's storybooks, Germany's Romantic Road, or Romatische Straße, is easily one of the most beautiful and soul-capturing journeys in Europe.
Wayfarers travelling along this 350-kilometre drive will be treated to incredible, fantastical castles, quaint Bavarian architecture crowding narrow cobblestoned streets, and dramatic alpine scenery. All that's missing is perhaps a big, bad, cross-dressing wolf, a handful of dwarves, and a comatose sleeping beauty. But with so many other spectacles to marvel at, they're hardly missed.
The Romantic Road either begins or finishes in Würzburg, which is a little over an hour's drive from Frankfurt. At the other end of the drive is Füssen, set in the Bavarian Alps and the base from which most people explore the gob-smackingly beauteous Neuschwanstein Castle.
The direction you choose may depend on where you initially find yourself, but it's worth noting that the big finish really is that Disney-esque 19th-century Romanesque Revival palace that inspires so much hyperbole. Our itinerary, therefore, takes us south from Würzburg to ensure a theatrical finale.
All up, the distance is not huge: you could feasibly drive the entire length in as little as three-and-a-half hours but, of course, you would miss a cluster of achingly beautiful towns, lush landscapes, and a lot of charming German-ness. So get ready to hit the Autobahn and pencil in these highlights along the way.
Day one: Würzburg
The medieval city of Würzburg is at the northern end of the Romantic Road on the Main River. While home to the UNESCO 18th-century Baroque palace, the Residenz, which is certainly worth exploring, one of the more compelling reasons to stop here is to sample the wines of the Franconia region.
Gently undulating hills planted with precise garlands of grapevines produce the hyper-local and mostly white varieties of the area. Wine culture here began back in Roman times and has flourished since, especially given that Würzburg is now a university town, so appreciation for a tipple remains vigorous. Because you'll be sampling the local 'Silvaner' wine, spend the night here before moseying along tomorrow.
Day two and three: Rothenburg ob der Tauber
Winding down from Würzburg to Rothenburg ob der Tauber only takes 35 minutes or so, meaning you can fortify yourself with a leisurely breakfast before hitting the road again. Once you arrive, be prepared to be entirely bewitched, for this walled town is utterly adorable. Yes, it can get swamped with slow-moving tour groups and ponderous, selfie-stick-wielding travellers (especially during the Christmas season), but this minor annoyance is easily forgiven.
One of the oldest and most historic towns on the Romantic Road, 10th-century Rothenburg is all timber framed houses and gingerbread cuteness. It does, however, have a fairly blood-soaked history marked by centuries of wars, including the Peasants' War and the Thirty Years' War, and its population was once decimated by plague and the town largely abandoned, before being bombed in the Second World War. Yet, it remains, rebuilt and restored with all its Bavarian bells and whistles.
You can easily spend two days and nights here, wandering the cobbled streets, exploring the Old Town Walls and Castle Gardens, and disappearing down a Christmas rabbithole at the Käthe Wohlfahrt Christmas Village and German Christmas Museum gift shop. It doesn't matter if it's summer, step into this glittering festive cave and you'll be full of merriment. Oh, and don't leave without trying a schneeball, the local specialty of fried sweet pastry.
Day four: Dinkelsbühl
Get romantic again 40 minutes south at this once Free Imperial City of the Roman Empire. Beautifully preserved and without the thick swarms of tourists that descend upon Rothenburg, this immaculate town provides a nice respite.
Unlike its northern neighbour, Dinkelsbühl managed to evade bombing and other destruction over its 800 or so years, making it one of Germany's most authentic historical towns. Absorb the significance of this long lifespan as you amble along the town's fortified walls. You can easily sweep through Dinkelsbühl in an afternoon, but it's a good idea to give yourself some flexibility in case you'd like to stay on.
Day four or five: Nördlingen
If Dinkelsbühl captured your imagination enough to hold you overnight, make Nördlingen a pit stop on your way to Augsburg. Otherwise, having continued on from Dinkelsbühl in the same day, it's a good idea to bed down here. But aside from a night's rest or a good lunch, what else can you expect from this romantic stop? Well, it's a hole, geographically speaking, that is.
While this 14th-century town is a veritable candy store of German architectural styles – ­from Renaissance to Baroque and Rathaus – you could say Nördlingen was actually formed 15 million years ago, when the impact of an asteroid created the crater the town is cupped in. Find out more about this extra-terrestrial event at the Ries Crater Museum or, if you're more interested in sweeping vistas and the town's comparatively more recent history, climb to the top of The Danielturm, the tower attached to the late-Gothic 15th century St George's Church. If you think this vantage seems familiar, it may be that you remember Nördlingen from a scene in Willy Wonka & the Chocolate Factory.
Day six: Augsburg
An hour south from Nördlingen is one of the largest towns in Bavaria, Augsburg. The Romans laid down the foundations to this town around 2000 years ago and it's been carrying on, in varying degrees of prosperity, ever since.
Although part of the Romantic Road, don't expect the over-the-top charm of the aforementioned towns. There are a few things to see here, such as the Town Hall, cathedral, and the Fuggerei neighbourhood, where you will find the oldest social housing in the world (rent has not increased for about 500 years). If you'd rather keep moving, continue driving for another hour until you arrive in Füssen.
Day seven: Füssen and Schloss Neuschwanstein
Drum roll, please. Here we come to the grand finale of the southward Romantic Road journey and arguably the most swoon-inducing of all its highlights, Neuschwanstein Castle (or Schloss Neuschwanstein in German). This gleaming limestone exercise in opulence attracts enormous crowds (particularly in the summer months of July and August), and is staggering not only in its location in the Bavarian Alps, but also in its vision.
Construction of the castle – the name of which translates to New Swan Stone Castle – began in 1868. It was an undertaking of King Ludwig II of Bavaria, who, it's said, began building the castle as a means to live out his life as a true royal. A right that was stripped from him when Prussia won the Austro-Prussia War, essentially demoting Ludwig to a mere servant of the Prussian empire.
In any case, even if old Ludwig only managed to inspire his own people for his truncated two-year reign, he has certainly inspired legions of people since. Including Walt Disney, who created the castle for Sleeping Beauty in Neuschwanstein's dramatic mountaintop image.
To visit the castle, you'll need to pick up your tickets from nearby Hohenschwangau. Such is the popularity of the castle, you should be prepared to get there early and to wait for up to three hours during peak season. Most tickets sell out by midday, so you need to be out the door at the crack of dawn. However, it's possible to pre-book a 'skip the line guided tour' with Ticketbar and this is probably the better way to go about it if you prefer to keep stress to a minimum. Either way, arrive in Füssen the day before, so you can be good to go come morning.
Apart from being the base from which to visit Neuschwanstein Castle, Füssen is an idyllic Bavarian Alps town in its own right. Stroll the streets lined with typical Bavarian architecture, explore some equally charming nearby towns, and deep-dive into the natural landscape by bike or walking tour. With a visit to the castle taking up at least one day, you could easily spend two nights in pretty Füssen, although it can naturally become overrun with other castle-goers, so be sure to book ahead. From Füssen, the nearest airport is Innsbruck, Austria, but keep in mind, if you're hiring a car, it will cost you extra to drop it off in another country.
If, by the culmination of your Romantic Road trip, you're not utterly ensnared by the gleaming white turrets of Neuschwanstein Castle, the prettily painted farm and townhouses with their window boxes spilling with bright blooms, or the lush forests and undulating hills of Bavaria, you just may not be a romantic at heart. All we can suggest is to turn around and drive back the other way. Maybe the magic will hit you the second time round.
Driving is a more sustainable way to travel Europe. For more on ethical and sustainable travel and wildlife experiences visit our Conscious Traveller section.
LEAVE YOUR COMMENT