The Black Forest and Bavaria by van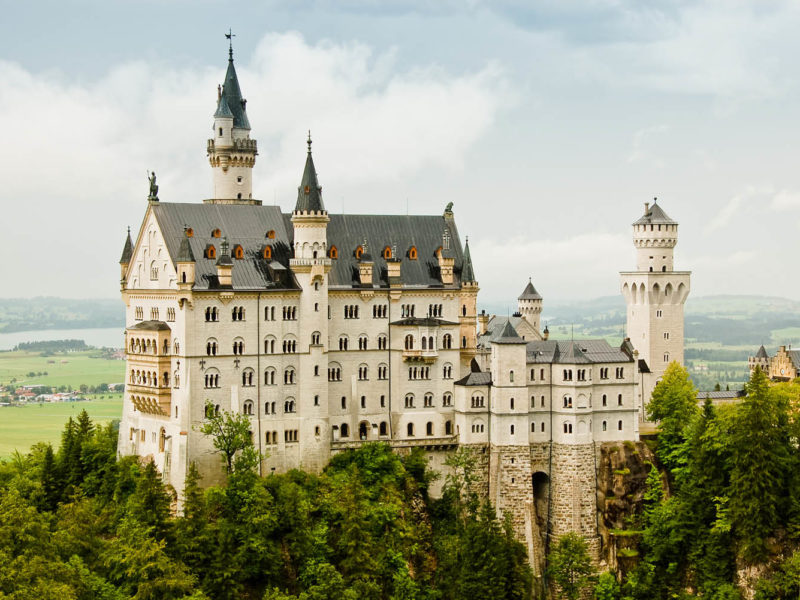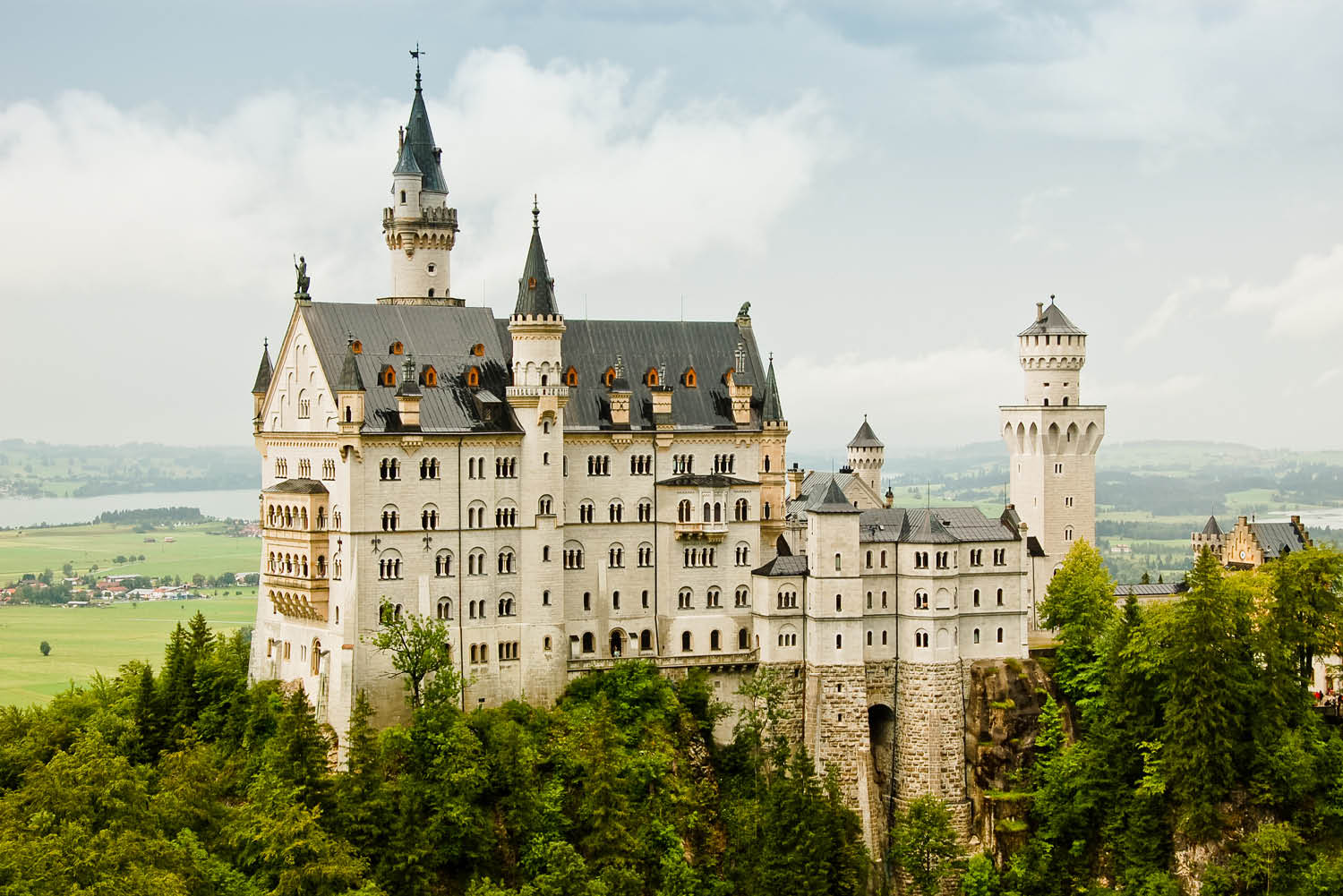 In part one of International Traveller's Europe by campervan odyssey, Freya Herring goes in search of legendary cake and fairy-tale castles…
Ever since #vanlife became a hashtag, folk all over the world have decided that moving into a van is the thing, or at least going on a trip in one is. They are easy to rent, it's cheap, it's adventurous but most of all, it gives you absolute freedom. Tired? Pull over and go to bed. Hungry? Hop in the van and find somewhere to eat. Want spectacular views but can't afford the hotel that bangs on about having them? Park up and enjoy that vista with your morning cuppa, for free.
We went on a drive that took us from the castles of Germany to the mountains of Switzerland and the crashing waves of the Cinque Terre in Italy's Liguria region. Welcome to our first story in our five-part series on how to campervan in Europe.
The Black Forest: in search of cake
Sure, the Black Forest is a beautiful woodland region of Germany full of incredible scenery and historic architecture. But there is one reason we drove 10 hours straight to get there; perhaps it's the most noble reason of all: cake. Black Forest Cake is the stuff of legend the world over, but generally it disappoints. Flabby, flavourless reproductions litter bakeries from Tamworth to Toronto. But when we found out that a bakery in Germany's Black Forest boasts the original recipe from 1915, we had to try it. Maybe the original would actually justify its popularity?
For our first night away, we opted to stay in a campsite – and we advise you do the same. Arriving anywhere at night and finding a place to wild camp in the dark is nigh on impossible, not to mention stressful – you're going to be tired, and you may well find yourself waking up in the back of someone's garden, or by a stretch of grass that turns out to be the local football ground (and you're parked slap-bang in the centre of the action). You're better to find a quiet carpark or ideally seek out a local campsite and stay there – Google is your friend.
Lynx Camping and Camping Resort is exactly what you want in the Black Forest – surrounded by trees, it's super quiet, and they even pick up warm pretzels for their guests at the local bakery in the morning. The owner, Sven, welcomed us way past 10pm, and it's within hiking distance from Germany's highest waterfalls, the Triberg Waterfalls (all 163 metres of them). It's also a mere 12-minute drive from Triberg. And reader – that's where the cake is.
The place to go is Café Schäfer. And the cake is worth it. Damn right it looks a bit tacky with its glacé cherries and piped cream, but boy does it taste amazing – sweet, boozy, fluffy whipped cream envelops slightly bitter chocolate sponge and sour, kirsch-soaked cherries – plus there's a crack of pastry at its base. If all Black Forest Cakes tasted like this we'd be queuing down the block for a slice (rather than gagging at the thought).
The first thing that strikes you about Triberg is that it looks exactly like the Child Catcher's village from Chitty Chitty Bang Bang. It's not the same town (that's down the road in Bavaria) but it is extraordinarily quaint, and is what you'd think of if you were to imagine an old-fashioned German town – all the buildings are different colours, with carved timber detailing and shuttered windows.
A babbling brook runs through it and the entire town is shrouded in lush, green forest. Don't miss the House of a 1000 Clocks where you can pick up a kitsch cuckoo clock for around $45. Sure, the hourly racket will annoy everyone in the living room at home, but it's a memory, right?
Bavaria: where bad means good
Gigantic valleys and snow-topped mountains emerge as you drive due-east from the Black Forest into Bavaria. Once you exit the forest itself, you are right at the foot of the Alps, and Austria ­– and beyond that, a mere two-hour drive away, Italy. You'll find a lot of Italian restaurants and gelaterias here for that reason.
A hot tip for Germany – if a town has the word 'Bad' in it, it's not actually bad at all. 'Bad' means 'bath' in German, and so in fact, you have found yourself in a spa town – rejoice! Bad Bayersoien is a charming little village not far from the Austrian border, and thanks to the mineral-rich local mud, at Kurhotel Moosanger you can experience a traditional German mud-bath.
Sat within a traditional wooden tub encased in hot, thick mud, you have plenty of time to ponder why locals swear by it as an anti-inflammatory and detoxifier. You can stay over too in their homely guestrooms if #vanlife feels just wrong after such an indulgence (that's what we did, their traditional breakfast – all meat and cheese and incredible bread ­­– was worth every cent). There is however, plenty of free street parking locally to camp up, as long as you're respectful and discreet about it.
While you're in the area, don't miss a lunch date at Schönegger Käse-Alm dairy. The ladies behind the counter will cut off huge chunks of nutty, mountain cheese for your lunching pleasure (take your pick from their huge selection, all made locally) and ladle thick, creamy buttermilk into cups straight from the pail to go alongside.
Beer more your bag? They've got plenty of that too, and the local beer is some of the best we've ever tasted. Then all you need do is trot through to the dining room next door and eat your feast at rustic bierhalle-style wooden tables by the fireside, overlooking the rolling hills of the region – and the cows who provided their milk to make this very cheese. Talk about paddock to plate.
A site you'll see from many vistas in the area is what you might at first think is the Disney castle (and you'd be right – it inspired the design). Elevated up in the woody hills, it's called Neuschwanstein Castle, and was a passion project of King Ludwig II of Bavaria, built in homage to composer Richard Wagner in the late 1800s. It's very much your classic fairy-tale castle – elegant, cylindrical turrets, pointy roofs and pale white stone, and it's a delightful walk up the hill to get to it.
A short drive away you'll find the serenely beautiful Wieskirche. It's a Rococo church built in the 1740s, but this isn't your average bricks-and-mortar get-up, trust us. Outside it's a sprawling white building, but inside it explodes with vivid colours and ornate sculpture.
After all that culture you'll need to eat something. For traditional Bavarian food, try Gasthof Graf in Steingaden for local käsespätzle (little nubbles of soft pasta) adorned with fried onions and an insane amount of cheese. We also like Das Wirtshaus in Oberammergau for the sausages and sauerkraut – and make sure to make a pit stop at Oberammergau gelateria Eiscafe Paradiso for a scoop after.
Keep on vanning: Next, we're off to ascend the Alps in Switzerland in freezing temperatures colder than you want to think about. Who recommended sleeping in a van again?
LEAVE YOUR COMMENT