A neighbourhood guide on where to stay in London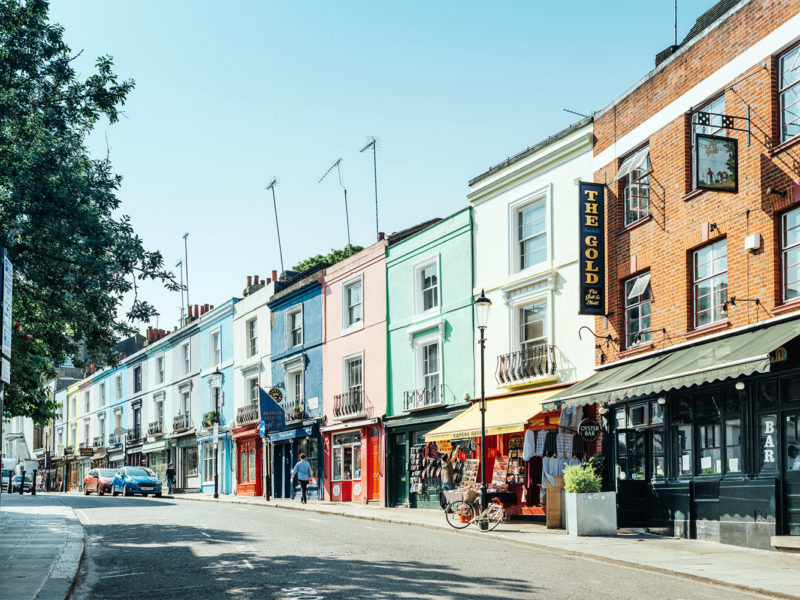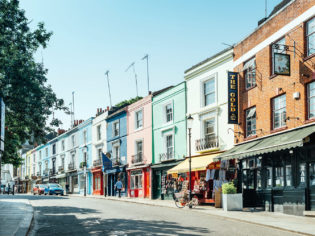 It's a city made for visitors with a multitude of interests: everyone from history buffs to shopping enthusiasts, foodies, businesspeople and culture vultures flock to London and feel quite at home.
Regardless of whether or not you fit into one of these categories, the key to enjoying London is identifying a borough that will best play to your interests. Each district holds its own distinct charm and flavour, with some vastly different from their neighbours.
We've rounded up all the best things to see, eat and do in London as well as the overall vibe of London's various neighbourhoods so you can tailor your next visit to suit your own interests.
CENTRAL LONDON
Westminster
In a nutshell: you'll have to find your own way swimming upstream against the crowds of tourists, but Westminster is non-negotiable; it's a must-stop to learn about some of the most iconic buildings and people in London's storied history.
Westminster is the political centre of the city and one of the most popular spots for sightseers, as the plethora of London postcards on offer will attest. You can peek through the gates of Buckingham Palace and watch the Changing of the Guards; take a picture in front of 10 Downing Street, the highly guarded home of the British prime minister, Boris Johnson, and pop around the corner to pay a visit to Big Ben.
Editor's note: your selfie will need to wait another year as it's still smothered with scaffolding for a four-year renovation. (Big Ben's Bell is expected to recommence tolling in 2021.)
Westminster Abbey is not only a gorgeous work of Gothic architecture but a longstanding focal point of London culture– from its role as a burial site for kings and queens of old, such as Elizabeth I, to its role as the wedding venue for William and Kate.
Some of London's most prestigious museums are in Westminster, including the fee-free National Gallery and National Portrait Gallery. If you want to continue learning, the Churchill War Rooms offer a fascinating look behind the scenes of the UK's operations during World War 2.
Soho/ Mayfair
In a nutshell: this buzzy district exists like a microcosm of London with lots of street life and energy, great shopping, food and culture.
Hit up some of the city's best high streets: head to the regal Regent Street for a big city vibe or shop the independent boutiques on Carnaby Street.
The West End is also the home of London theatre, with plenty of critical-thinking, innovative performances as well as classic ones. Make sure to stop by the TKTS ticket booth at the center of Leicester Square for discounted tickets.
Covent Garden Market is a mix of food stalls and shops with roving street performers and near to the hub that is Seven Dials, which has a range of great restaurants. Try Indian at Dishoom, a massive slice of pizza at Homeslice or rich hot cocoa with chocolate whip cream at Hotel Chocolat. Editor's note: check out Neal's Yard, a colourful cobblestoned laneway tucked just out of sight from Seven Dials. Neal's Yard Dairy is in prime position here and is a top spot for spotting cheese-loving celebs.
Looking for a spot of tea and a dollop of clotted cream? Some of London's best high tea parlours are tucked away in Soho, including sketch and Mr. Fogg's Gin Parlour.
The City
In a nutshell: the centre of business and London's iconic modern architecture.
In the centre of the business district, you can feel the ambition in the air as suit-clad business men and women strut around under the shadow of London's distinctive skyscrapers. Many of these buildings are comically nicknamed. You have the Cheese Grater (The Leadenhall Building), the Gherkin (30 St Mary Axe) and the Walkie Talkie (20 Fenchurch St).
Whether you're visiting the area for business or pleasure, there's no need for the city to be all work and no play. Visit the good old Duck and Waffle any time (literally– it's open 24/7) for a great view of the city from the 40th floor and to enjoy inventive dishes, many of which don't include duck or waffles.
For something less modern and more historical, attend a mass or climb the dome of St. Paul's Cathedral and learn its long, tumultuous history. And, of course, don't forget the Tower of London – the dingy dungeon where many were executed and where the Royal Jewels are now on display.
WEST LONDON
Notting Hill
In a nutshell: a neighbourhood made for lazy Saturday brunches and strolling along colourful townhouses and outdoor markets.
There's nothing better than a leisurely bike ride through Hyde Park to Notting Hill for a cozy Saturday morning brunch at Eggbreak, Farm Girl, or perhaps Granger and Co.
Portobello Market is one of Notting Hill's main attractions, open in some capacity every day except Sunday. Saturday is its main day and Friday pays special attention to antiques. The backdrop to the market's vendors of produce, old-fashioned hats, hand-painted tea cups and antique maps is a picture-perfect, colourful row of townhouses that coincidentally makes for quite an aesthetic photo.
Kensington + Chelsea
In a nutshell: a decidedly posh area of town with a bevy of great museums and shopping.
The mews of Kensington and Chelsea are beautiful and relatively peaceful. There are plenty of high-scale shops, boutiques and fooderies to discover, but don't expect anything to be very cheap.
On Exhibition Road, you may encounter more people thronging around three fantastic museums: the Victoria & Albert Museum (known for its art and fashion exhibits); the Natural History Museum; and fascinating Science Museum. All three are definitely worth braving the crowds for.
Other than academics and shopping, the Kensington and Chelsea boroughs boast two notable entertainment sites: catch a game at the Chelsea Football Club or a show at the historic Royal Albert Hall.
NORTH LONDON
Camden
In a nutshell: As the epicentre of both British grunge and punk music, Camden is a hotspot for London counterculture, great thrift shopping and street food.
Stepping into Camden Market feels like stepping into a different world. More than 1,000+ stalls, cafes, bars and shops populate the windy market alleys. You'll find anything and everything from handmade jewellery to the best falafel in town to a well-known electronic rave shop to a cafe with every imaginable brand of cereal.
There's also plenty of thrift shops and, if you're willing to do some digging, chances are you'll walk away with some unique (and cheap) souvenirs that are better than any touristy shop could sell you.
If you're looking to go out at night, Camden has a slew of clubs and bars to choose from, like renowned rock 'n' roll joint The Underworld.
Hampstead
In a nutshell: Perfect for those looking to catch a fresh breath from the city.
Hampstead Heath is a natural haven located about six kilometres outside the city centre. Parliament Hill overlooks London, providing a particularly nice atmosphere for picnics or reading. However, there are plenty of other hilltops, gardens and green spaces to explore if you want to wander off the beaten path.
Hampstead has long been a creative haven for London's most famous writers and artists. You can still visit John Keats' house.
SOUTH LONDON
Brixton
In a nutshell: this trendy, multicultural neighbourhood south of the Thames is usually disregarded by tourists.
In the past few years, Brixton has risen from the ashes of being considered a bit seedy and undesirable to being a trendy, vibrant neighborhood more than worth a visit. Saturdays are the best days to experience the outdoor markets in all their glory. Expect all sorts of stalls and food: Brixton is a jumble of all sorts of cultures, from Caribbean to Asian to London hipster.
The nightlife in Brixton is just as vibrant as the daytime markets. If you're looking for a club try Phonox; if it's a pub you're after the Duke of Edinburgh has an atmospheric outdoor beer garden.
South Bank + Southwark
In a nutshell: this is a great area for families along the south side of the Thames River as it's full of entertainment and arts.
Cross over the famous Millennium Bridge (you may have seen its untimely destruction in the sixth instalment of the Harry Potter franchise) and you'll stumble directly upon two megaliths of London art from both the past and the present: Shakespeare's Globe, where you can still watch performances in the historic, thatch-roofed theatre and the Tate Modern, where the work of today's most talented and forward-thinking artists is on display.
A stroll along the Thames is a great vantage point to view the city skyline but if you want to take it to the next level, buy tickets for a ride on the London Eye, a massive Ferris wheel that takes your sightseeing to new heights.
Borough Market in Southwark is one of London's oldest (and possibly most famous) food markets, comprising hundreds of stalls from vast cheese selections, to baked goods to cultural dishes of every kind.
EAST LONDON
Hackney + Shoreditch
In a nutshell: The original birthplace of the London hipster, Hackney and Shoreditch supply the city with great street art, markets and nightlife.
If you are into coffee, street art, succulents or thrift shopping, chances are the East End is for you. Peruse the plants at Columbia Road Flower Market and check out yet another one of London's best markets at Old Spitalfields Market.
The Boxpark, made up of boxcars, calls itself the 'first pop-up mall' and is a great place to shop, eat and drink. There's burgers and noodles and loungewear and eyewear and more.
Greenwich
In a nutshell: A neighbourhood of great international significance and pleasant vibes just outside the city.
Similar to Hampstead, Greenwich is a great spot to get out of the city and learn a thing or two. The Royal Observatory opens the door to a world of information on space and the local Greenwich Prime Meridian Line is where the east meets the west. The line is literally drawn on the ground, giving you the opportunity to stand in two time zones at once.
Once you've taken the obligatory selfie on the meridian line, wander around the rest of the peaceful Greenwich neighbourhood until you find a cosy pub where you can pop in for a cold pint.
LEAVE YOUR COMMENT