The top 10 high tea parlours in London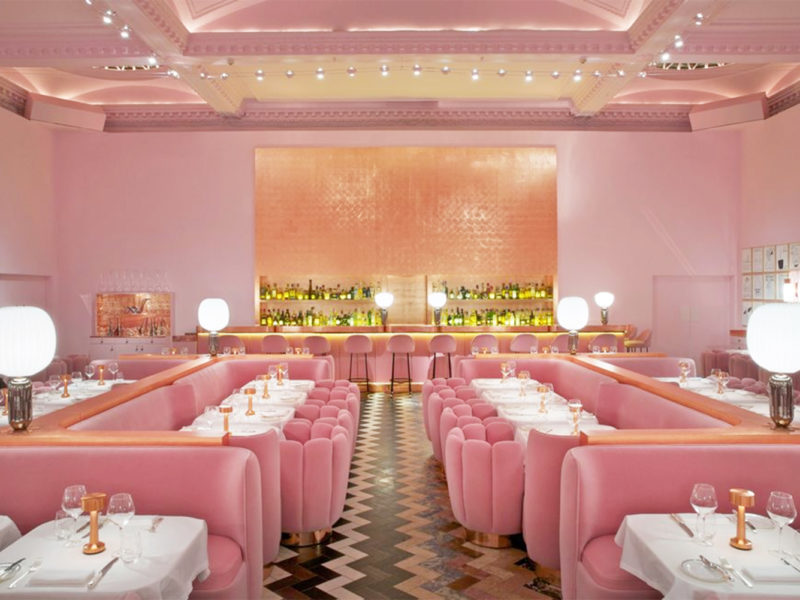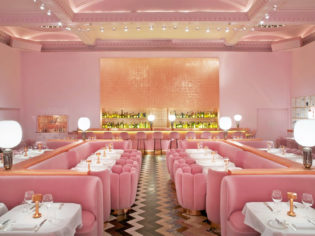 London's culture oozes imagery.
Take the double-decker buses and black cabs. The red phone booths. Add umbrellas and rain boots and an abundance of recognisable architecture – from Big Ben to the London Eye and Buckingham Palace. And don't forget the face of Queen Elizabeth herself. There are few other countries that boast so many identifiable symbols.
However, out of all of these iconic images, there is one that might just surpass the rest in its quintessential Britishness and that is the long-held tradition of afternoon tea. Ever since the early 19th century when dear Anna, Duchess of Bedford, complained of being hungry in the afternoon and was thereafter supplied with tea and sweets in her drawing room, the phenomenon swept the nation.
The terms "afternoon tea" and "high tea" are now often used interchangeably, but originally had a different social context. High tea was enjoyed by the working class on a high dining table (hence the name) in the evening after work. Its components were mostly savoury and served as a full meal. Afternoon tea was a trademark of England's upper class: lighter sweets and fare served on a low parlour table in the afternoon as an opportunity to socialise.
Today, a trip to the UK's great capital is simply not complete without a posh afternoon tea outing. Whether you are looking for a traditional experience or one with a modern twist, the vast variety of London tea spots will have you spoiled for choice (and maybe a bit overwhelmed). So you can spend less time researching and more time sipping tea and nibbling scones, we've rounded up the top 10 afternoon tea spots in Londons. Pinkies ready?
Address: 9 Conduit Street, Mayfair, London
Nearest tube stop: Oxford Circus Station
Cost: £59 pp, £79 with champagne
This eccentric eatery is renowned for its stunning (and often bizarre) interiors spread across a range of rooms – from the Michelin-starred restaurant in the Lecture Room & Library to the enchanted forest in the Glade and the breakfast-turn-cocktail room in the Parlour.
Afternoon tea is served in the extravagantly pink room known as the Gallery. sketch is one of London's best tea spots because it's a feast for the eyes as well as the taste buds. You'll spend your two-hour reservation noticing new things about the room – from the plethora of humorous sketches lining the walls to the man roaming around in a full pink suit solely committed to providing tables with caviar.
One of the best things about sketch, aside from the famous egg-shaped bathroom pods, of course, is that you are allowed endless refills on tea, scones and any sandwich or sweet that catches your fancy. That being said, we recommend shamelessly filling your plate with as many black truffle croque-monsieurs as possible. Wear something pretty, as sketch requests guests to dress 'art smart' and with 'style and character'. Definitely book ahead.
Address: The Strand, London
Nearest tube stop: Charing Cross, Embankment or Temple stations
Cost: £75 pp, or £85 with a glass of Louis Roederer Brut Premier Champagne
There are few destinations as iconic and grand as The Savoy Hotel for an afternoon tea. Served under the glass dome of the Thames Foyer at the centre of the hotel, The Savoy is the epitome of class and style, offering afternoon tea in an ambient space flooded with natural light, piano music and attentive service.
If you're looking for a timeless experience with all of the traditional trimmings – chicken coronation sandwiches, tea cakes and scones with clotted cream – then look no further. The Savoy has been serving afternoon tea since 1889, so it's safe to say they have it down to a 'tea' (pun fully intended).
Address: 1 New Row, Covent Garden, London
Nearest tube stop: Leicester Square Station
Cost: £44 pp
Mr. Fogg's boozy 'G&Tea' service may be the ideal stop for those whose afternoon pick-me-up calls for a bit more than just clotted cream. The popular gin bar doubles as a homey spot for afternoon tea, with the upholstered chairs and couches amiably bunched around small tables.
The portraits on the wall and ornate curtains complete the mood, making you feel as if you are taking tea with your slightly bonkers rich uncle. The highlight of this afternoon tea set is the choice between four pots of gin and tea libations designed to warm you up on even the most drizzly of London afternoons. 'G&Tea' is served on Fridays, Saturdays and Sundays. Book ahead to secure your spot in this cozy venue.
Address: 222 Marylebone Road, Marylebone, London
Nearest tube stop: Marylebone Station
Cost: £45 pp (but £52 pp starting 17 February)
The majestic palm trees and soaring glass ceiling construct a luxurious atmosphere for The Landmark London's century-old afternoon tea service. The High Palms High Tea is enjoyed in the hotel's famous Winter Garden Restaurant, where soft sunlight and piano music filter through the air.
The Landmark is another great option for the purist looking for a traditional afternoon tea experience. Other than its perfectly executed classics – from cucumber sandwiches to lemon meringue tarts – a highlight worth mentioning is the diverse spread of jams to choose from. Perfect if you like to branch out from the traditional offering of strawberry jam.
Address: 10 Harrington Road, Kensington, London
Nearest tube stop: South Kensington Station
Cost: £44.50 pp, or £54.50 with a glass of Charles Heidsieck champagne
Served in South Kensington's most chic boutique hotel, The Ampersand Hotel's Science Afternoon Tea is as educational as it is tasty. Okay, maybe that's a bit of a stretch, but the science-themed tea set could easily lure both aesthetes and science boffins to observe the tradition of taking tea after visiting the Science Museum next door.
The set includes a range of eccentric treats and interactivity such as excavating dinosaur biscuits from chocolate 'soil' and slathering your scones with jam served in petri dishes. Those with dietary restrictions will appreciate the vegetarian, vegan and gluten-free menus available. Having received Best Themed Afternoon Tea at the Afternoon Tea awards in 2018, the secret is already out so we recommend securing an online booking.
Address: 25 Heddon Street, Mayfair, London
Nearest tube stop: Piccadilly Circus Station
Cost: £32 pp, or £42 with Champagne
Momo provides a more budget-friendly afternoon tea service with a North African twist. The jewel-toned, lushly carpeted atmosphere of the Mayfair restaurant is a perfect place to cozy up and enjoy cucumber finger sandwiches (with labneh instead of cream cheese), matcha cake with yuzu and, of course, the restaurant's signature Morrocan mint tea.
A vegetarian menu is available as well as £9.50 'cream tea' option, which includes only the date scones and spreads along with your tea.
Address: 74-76 Westbourne Grove, London
Nearest tube stop: Bayswater or Royal Oak stations
Cost: £50 pp
This popular plant-based restaurant is throwing the proverbial hat into the afternoon tea ring with its unique refined, sugar-free, dairy-free, chemical-free, vegetarian-friendly service. Ideal for those with dietary restrictions or others who'd like a healthier afternoon tea experience, Farmacy's tea set is both beautiful and delicious.
The dairy-intolerant can now finally experience the full joy of scones with an abundance of coconut clotted cream and preserves. The spinach and mushroom quiches, berry pavlovas and tofu truffle sandwiches are all noteworthy, but the most unique feature of Farmacy's spread is the CBD-infused chocolate truffles. That's right. We pretty much guarantee you'll leave this afternoon tea in a better mood.
Address: 109-113 Queen's Gate, South Kensington, London
Nearest tube stop: South Kensington station
Cost: £42 pp, or £54.50 with Champagne
What could be more quintessentially British than afternoon tea with sweets featuring famous London landmarks? The Town House at The Kensington pays tribute to the UK capital by serving chocolate gherkins, carrot cake in the shape of The Shard skyscraper and Big Ben-inspired lemon curd tarts on a tea stand shaped like the London Eye.
There are also other British classics, such as steak and ale pie, and all of the traditional finger sandwiches and scones. Specialty cocktails are available a la carte at the price of £14 each and there is a gluten-free menu to boot. The menu's thoughtful selection of well-being teas are all sourced from the Rare Tea Company, an independent company based in London.
Address: Carlos Pl, Mayfair, London
Nearest tube stop: Bond Street station
Cost: £55 pp, or £65 with Laurent-Perrier NV La Cuvée Brut Champagne
Jean-Georges at The Connaught serves a fabulously traditional afternoon tea. But there are also hints of southeast Asian flavours to keep you on your toes. For example, the traditional scones are served with pineapple jam as well as strawberry. The cucumber finger sandwiches also feature lime and mint. Then there's the coffee and lemongrass eclairs and the mango tarts. These playful offerings are as visually stunning as they are appetising. On top of that, the beauty of the restaurant space itself – with its walls of windows and stained-glass mosaics – can not be overstated.
Address: The Berkeley, Wilton Place, Knightsbridge, London
Nearest tube stop: Knightsbridge and Hyde Park Corner stations
Cost: £60 pp, with several drink packages options (ranging from £70 with Laurent-Perrier to £110 with Dom Perignon 2008)
Prêt-à-Portea throws a show-stopping, haute-couture afternoon tea that all fashionistas will want to sink their teeth into. Just as fashion trends constantly revolve, new inspiration is regularly brought in to update the menu, so check the menu for the latest. Each round of sweets are thoughtfully "in vogue and on trend" as well as almost too pretty to eat.
Past ensembles included Jimmy Choo shoe cakes and Molly Goddard evening gowns made from neon pink, spun sugar. Another highlight is the spread of champagnes (and mocktails!) to choose from to accompany your tea.

LEAVE YOUR COMMENT