6 unique and unexpected things you can do in London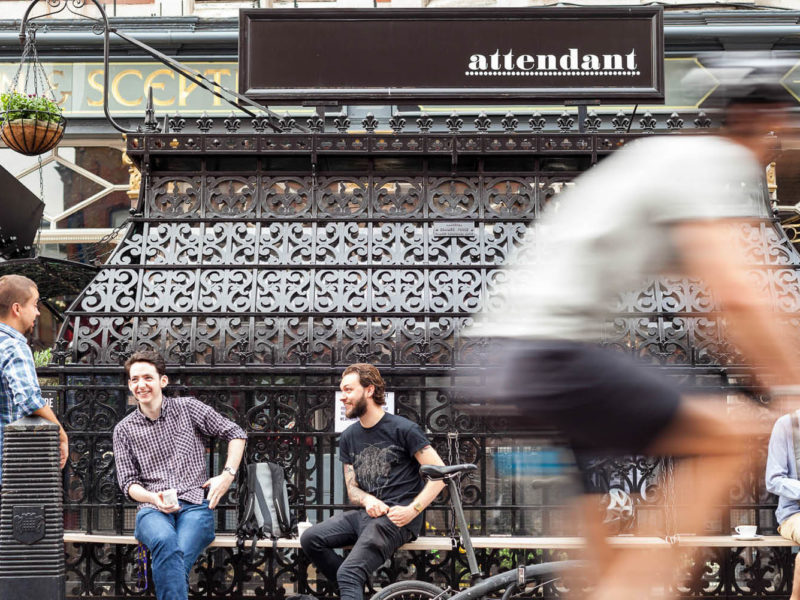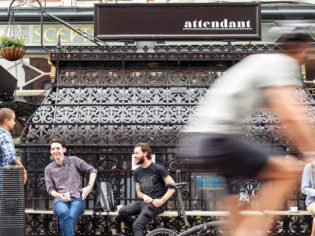 Hide Map
Once you tick off London's iconic attractions there is a whole host of unexpected experiences to uncover.
Big Ben and Westminster; the London Eye and Buckingham Palace; icons like red phone boxes and black cabs. All are among London's classic drawcards, yet the UK capital offers much more than what meets the eye.
Dig under its surface and you'll find some unexpected locations and experiences that will open your eyes to a different kind of London, the kind that Londoners love.
Here is how to explore the unexpected in London.
1. Get under the rails
Once home to industrial storage, motor services and shady characters, the railway arches of London look very different today.
Most visitors exit the London Bridge tube station with the Shard as their goal, before wandering towards the River Thames to explore the Tate Modern and Shakespeare's Globe Theatre.
Unbeknownst to the crowds, the old and dirty brickworks of the railway arches just a few streets behind these attractions have been transformed into some of the most popular local hangouts.
live with markets, microbreweries, bakeries and gin distilleries, these arches are now the place to be. Check out the popular Maltby Street Market for amazing gourmet street food, bars and cafes, or keep going along the other side of the railway line and join the Bermondsey Beer Mile to sample London's finest craft beers.
2. Street art of the East End
London's East End was not traditionally considered glamorous. Once notorious for pirates, prostitution and – in more recent years – dodgy curry houses, its cheap rents first made it a haven for artists and creative types in the 1990s and the area has since transformed into one of the city's coolest.
Today's East End is a sassy gourmet hot spot, full of fashionable boutiques and mixed with an edginess that still lingers in the atmosphere. The community of artists have transformed it into an open gallery of street art, which is best discovered on foot.
Go for a walk along the famous 'Curry Mile' on Brick Lane and venture through the narrow alleyways and car parks for the best graffiti in town. Even better, combine it with a culinary experience at Eating London Tours, to get a true taste of a part of London that was once neglected.
You might even stumble upon a Banksy on your stroll. You just never know.
3. Yoga on the bridge
Catching a double-decker bus across the iconic Tower Bridge is a rite of passage in London. As is photographing it from the riverbanks of the Thames. But you've probably never thought to do your morning yoga session along the walkway at the top of the bridge. Well, now you can!
On a selected day every month you can sign up for a session of Yoga in the Walkways. Not only will you be energised for another day of sightseeing, you'll be treated with great views of the city while saluting the sun.
Sessions are limited so book early.
4. Enjoy Jane Austen era's high society
It is compulsory to mingle with high society on every trip to London. What does that mean exactly? Enjoying the best high teas London has on offer. If you'd like to keep it traditional, book your afternoon high tea at the Diamond Jubilee Tea Salon at the prestigious department store Fortnum & Mason. For a more modern experience, make your booking with a London Landmarks architecture-themed afternoon tea at The Kensington hotel.
Granted, having high tea isn't the most unexpected thing you can do in London, but here's where things get extra special. Once you've had your fill of the delicious sweet treats, it's time to get your dancing shoes on.
Attention fans of Jane Austen: Mrs Bennet invites you to dance at a ball! Yes, this is a proper regency dancing class that will have you dancing like Elizabeth Bennet and Mr Darcy in no time.
Mrs Bennet's Ballroom classes are run in Surbiton, Fulham and Camden. Book your class in advance and pencil in some extra time to explore the neighbourhood while you're there.
5. Hang out by the canals
King's Cross station isn't just a gateway for the cross-Channel Eurostar trains, it's also the perfect place to start exploring the Regent's Canal. Stretching all the way from Paddington in central London to the River Thames at Limehouse in the east, the canal was once used to transport London's cargo throughout the country.
Kick off your canal tour by stopping in at the London Canal Museum and learn the history of the canals, as well as the stories of the people who once worked and lived there.
Around the corner you'll find the Word on the Water floating bookshop: a repurposed 1920s Dutch barge and surely the most unique bookstore in London.
Continue along the footpath to find the narrow houseboats that line the canal, and for something a bit more adventurous you can tour the waterways on a kayak with London Kayaks.
6. Get drinks in an underground loo
Going to the loo has a very different meaning in London these days. You'll find some of the city's trendiest bars and restaurants are now located in old underground public toilets.
Don't let their former function put you off. You'll want to start your morning with a cup of quality coffee at Attendant in Fitzrovia. The former loo is still decorated with the original troughs and flush. For an amazing selection of fine wines, meats and cheeses, head to the WC in Clapham Common.
If you're planning a night out on the town, you can't go past Ladies and Gentlemen in Kentish Town. Choose from a selection of inventive cocktails in what were formerly – you guessed it right – public ladies and gents!
Alternatively, for all things public toilet related, why not try a quirky way to get to know London intimately by taking a Loo Tour? It really does exist, and is surprisingly fun and informative!
LEAVE YOUR COMMENT