How to choose a ryokan in Kyoto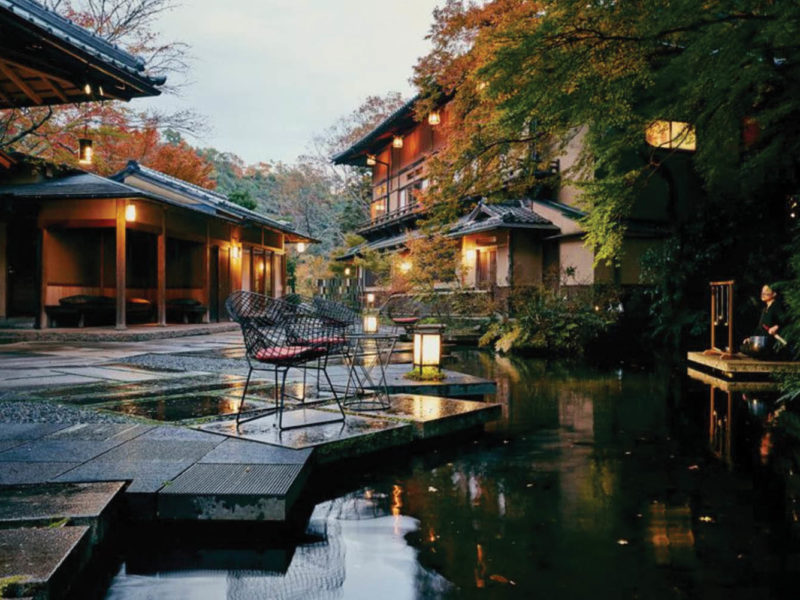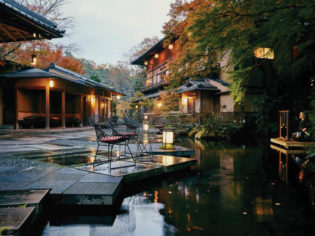 A stay in a traditional inn, or ryokan, is an essential shortcut to experiencing Japanese culture at its most charming and hospitable.
Here's how to make it happen in Japan's most tradition-drenched, elegant city.
There are so many different kinds of accommodation options in Kyoto, from hostels to international chain hotels, Buddhist temple lodgings to Airbnbs and super-luxe skyscrapers – but it is the ryokan that conjures up the purest Kyoto experience. Rooms floored with tatami mats, kind kimono-clad hosts and steaming onsen baths characterise this type of accommodation, a world away from the breakfast buffets and cookie-cutter hotel rooms of the Western-style stays.
To plan your own ryokan escape in Kyoto, visualise the final details of your dream experience. Are you looking to try a traditional multi-course kaiseki meal, served to you fastidiously in your own room? Would you like to experience a tea ceremony, performed by a real Kyoto geiko (geisha) or the more colourful maiko (geiko-in-training)? Are you ready to sleep on a futon-style mattress spread out for you on the floor – with or without a fragrant but very firm wheat-filled pillow? Basically, how traditional are you ready to go, and how much are you looking to pay?
The money question
Although ryokans are available all over Japan, they are most sought after in the heritage surrounds of Kyoto – and that also makes them some of the country's most expensive. The plus side of this is, you'll find the 'ultimate' ryokan experience here, if you're prepared to pay. The almost mythical Tawaraya is sometimes referred to as Japan's best ryokan, yet it doesn't even bother with a website – it has had aristocrats gracing its rooms since the Edo period 300 years ago. Who needs a website?
In the slightly more earthly side of affordability, both Tamahan and Hoshinoya have made a name for themselves over many generations. The time-capsule Tamahan is a hideaway in a pedestrian-only alleyway, with old-school, incredibly humble service from its owners, offering perfectly kept gardens yet a location right in the centre of the sights of Kyoto. Hoshinoya is set up on the picturesque Oigawa River, meaning a private boat trip simply to reach its more modern but still utterly luxurious digs. In both of these, experiencing the service of a traditional kaiseki meal is very much a part of the stay, but the cost of such fine dining can make for an expensive night indeed. This is one of the big reasons why ryokan prices are generally charged per head – not per room.
Not all Kyoto ryokans are in the top price bracket, either. At the other end of the scale, Uemura is also tucked away on a pedestrian-only alleyway, with three simple rooms and only breakfast served daily – fine if you are not after an intricate kaiseki meal; it has an incredible location in the centre of Gion, the old district still serving as the centre of geiko life. Meanwhile, if you'd like to experience such traditional offerings as a communal onsen bath, tatami matted floor and a futon bed, you can find these things for well under $100 at the friendly Kyoto Traveler's Inn (though they also have Western-style rooms to choose from), in another fantastic location opposite the gigantic Heian shrine torii gate.
The wonderful thing about staying in Japan is that, even at the lowest price points, facilities and rooms are kept squeaky clean as a rule.
Location, location
For such a well-known city, Kyoto is surprisingly compact. Between its train and bus systems, it is quite easy to get around – but it can still be time consuming if you stay far away from the action. Because many ryokans are generations old, some act as waypoints on an ancient travelling route, or exist as a family parcel of land or a nobles' retreat away from the city (the riverbound Hoshinoya is a perfect example).
Kyoto's thousand-odd years in history as Japan's capital city, however, has given it a few heritage districts where old ryokans remain in the centre of the action – particularly in the Gion district. If you have the time and the purse for it, a stay in a quiet ryokan, followed by one right in the city itself, is a fabulous way to sample the best of both. Kyoto's many temples and shrines are spread across its giant basin, too, so a single 'best' location is not as important as in other cities. Additionally, if you are investing in the experience of a kaiseki meal, which can take a couple of hours to enjoy and is way too good to rush, you won't be leaving your inn at night in any case.
The rules: what to expect when you stay in a ryokan
If you've never stayed in a traditional inn before, the unspoken rules that govern everyday life can seem a touch intimidating. Keep in mind that hospitality is one of the most golden rules, though – so don't be afraid to ask politely for a bit of help if you're stuck. Your hosts will be thrilled to teach you something new.
Like in most Japanese houses and the more traditional restaurants, you'll leave your shoes at the door, placing them neatly on a shelf. There will possibly be some slippers left helpfully facing you so you can easily step into them and continue on into the ryokan itself. Shoes never come in, slippers never leave the building. And if you haven't invested in some decent socks, this is the time to do so – they suddenly become a very visible item in Japan!
Don't be disturbed if there's no bed in your room: it will magically appear as you leave for dinner, ready for your return. If you are eating in your room, just go about your business and trust the housekeeping staff to do their thing. It will appear. Likewise, leave it and, as you breakfast or head out to sightsee, it will be spirited away.
Many traditional ryokans will have a hot bath (onsen) on the premises. Check with your host which times of day your gender can bathe: if there is only one bath, they split up the day between women and men. If there are two, they may stay the same, or switch genders through the day. For example, men may get the outdoor onsen in the day, while women get it at night. If you have tattoos, it's polite to ask if you may use the onsen or not, since they remain a point of controversy in Japan (they are a sign of organised crime gangs), and politely accept the answer. It's tough for a Japanese host to say 'no' to anything, so be kind if they do.
The most fun part of staying in a ryokan, or many Japanese inns – traditional or not? You can swan about in your robe and slippers all day long if you like. Your room will have a cotton yukata (casual version of the more formal kimono) put there especially for you, and it's completely normal to have meals in it, even in common areas; head to the onsen baths and back; hang out in the reception area or gardens; anything you like. Japan is one of the few countries where it's acceptable to dress down for dinner – way down. So wriggle your toes in your comfy slippers and enjoy.
LEAVE YOUR COMMENT