Best places to eat and drink in Hong Kong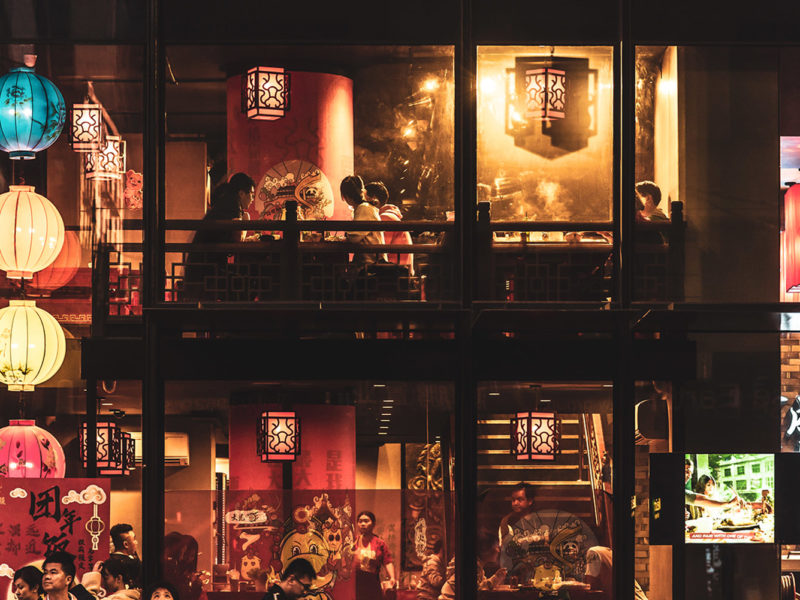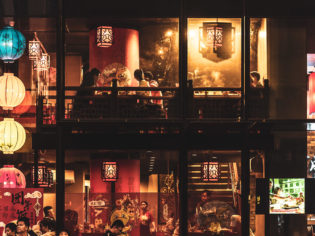 When it comes to food, there are not many places on Earth where the locals take more delight in the act of eating, or where they have so much choice of where to go, than Hong Kong; the pursuit of food is almost a national sport here.
From one-star Michelin restaurants where a bowl of noodles costs just $3 to fine dining to rival anything in Europe to funky eateries where the locals indulge their love of flavour and design, it's all on the table here.
To eat:
More for less
It is ridiculous how many Michelin-starred restaurants Hong Kong has, but the awarding of this culinary accolade need not imply that a meal is going to cost you through the nose. Hong Kong has a raft of local, no-frills restaurants in possession of one Michelin star or a Michelin recommendation (one star adjacent), where the food is wonderfully flavoursome and shockingly inexpensive.
You might have heard of this humble chain, who have a number of outlets in Hong Kong serving up some of the best dim sum you are likely to taste. The wait can be long, but it's worth it for the pork buns alone.
Tsim Chai Kee
Expect steaming bowls of noodles and wontons: the broth is delicious, the noodles wonderfully chewy and the wontons plump and plentiful.
Where: Wellington Street, Central
Cheung Hing Kee Shanghai Pan Fried Buns
A standing-only bolthole serving up pan-fried soup dumplings that are crispy on the bottom and filled with pork swimming in aromatic soup.
Where: Lyndhurst Terrace, Central
Hidden gems
There are restaurants and bars to be found down every alley in Hong Kong, but a true hidden gem is Mrs Pound in the Sheung Wan neighbourhood, a speakeasy hidden behind a lock shop. Inside there's a street food inspired menu.
Where: 6 Pound Ln, Sheung Wan
Yat Lok
A lowkey, unassuming joint that fits in among the many food haunts in Hong Kong Central. Line up for the roast goose – which garnered its reputation for its shatter crisp skin and delicious flavour.
Where: 34-38 Stanley Street, Central
Djibouti
Remember that "open a restaurant in an alley trend"? Well, Hong Kong invented that. And one of the first was Djibouti. Even now, the restaurant/bar attracts a cool crowd attempting to get their hands on the Middle Eastern and Mediterranean cuisine. Come for the baba ganoush, stay for the lavender-based cocktails.
Where: Shop 1, G/F, 2 Landale Street, Wan Chai
High end
RyuGin
It has long been a boasting opportunity for Hong Kong travellers to say they have enjoyed a meal at RyuGin. Located on the 101st floor of the ICC, Hong Kong's tallest building, the modern Japanese restaurant offers lucky diners panoramic views of West Kowloon's harbor and Hong Kong's skylines. As for the food, Michelin star chef Seiji Yamamoto flies ingredients from Japan on the daily, with the ten-course Kaiseki meal earning the restaurant two Michelin stars.
Where: West Kowloon, Hong Kong
L'Atelier de Joël Robuchon
If it's French fare in small portions you're after, you'll feel right at home at L'Atelier de Joël Robuchon.
Located within The Landmark (HK's luxury shopping center), the restaurant is owned by legendary chef Joël Robuchon, who holds the most Michelin stars in the world.
Where: Shop 401, 15 Queen's Road Central, Central
To drink:
No matter what you choose to drink, there's guaranteed to be an outlet close by dedicated to serving it up in style.
Coffee culture is thriving in Hong Kong, where the locals like their brews served strong. Cupping Room has four cafes serving up its own beans roasted in Hong Kong.
Filters Lane
At Filters Lane in Central the young staff busy themselves creating the perfect cup of brewed coffee from the beans they have roasted in the New Territories or imported blends. Even the decaf is thick, dark and robust.
Where: 111 Caine Rd, Mid-level, Hong Kong
Craftissimo
If your taste runs more to beer, you are going to want to visit Craftissimo in Sheung Wan, a dedicated craft brews bottleshop, or search out Craft Brew & Co. that has craft beers on tap.
Where: Tai Ping Building, Shop D, G/F, Sheung Wan, 22-24A Tai Ping Shan St, Sheung Wan
LEAVE YOUR COMMENT