Family fun at Hong Kong Disneyland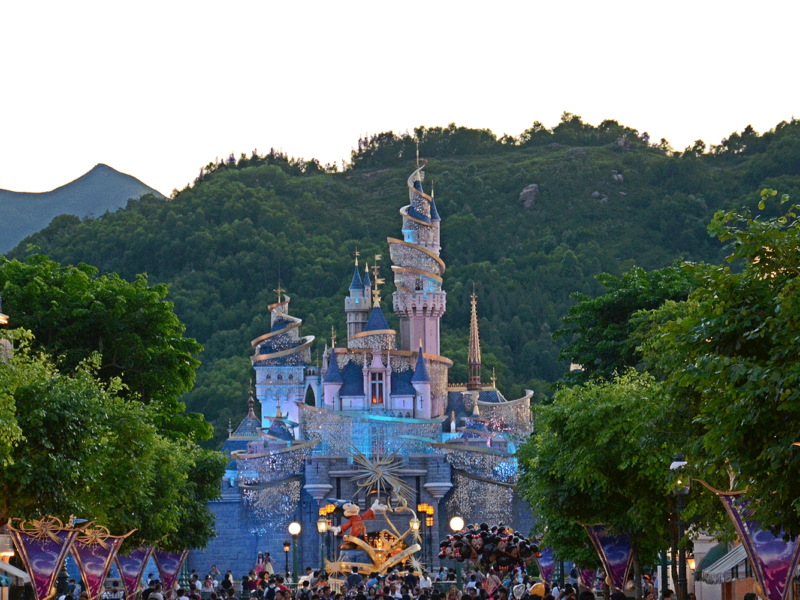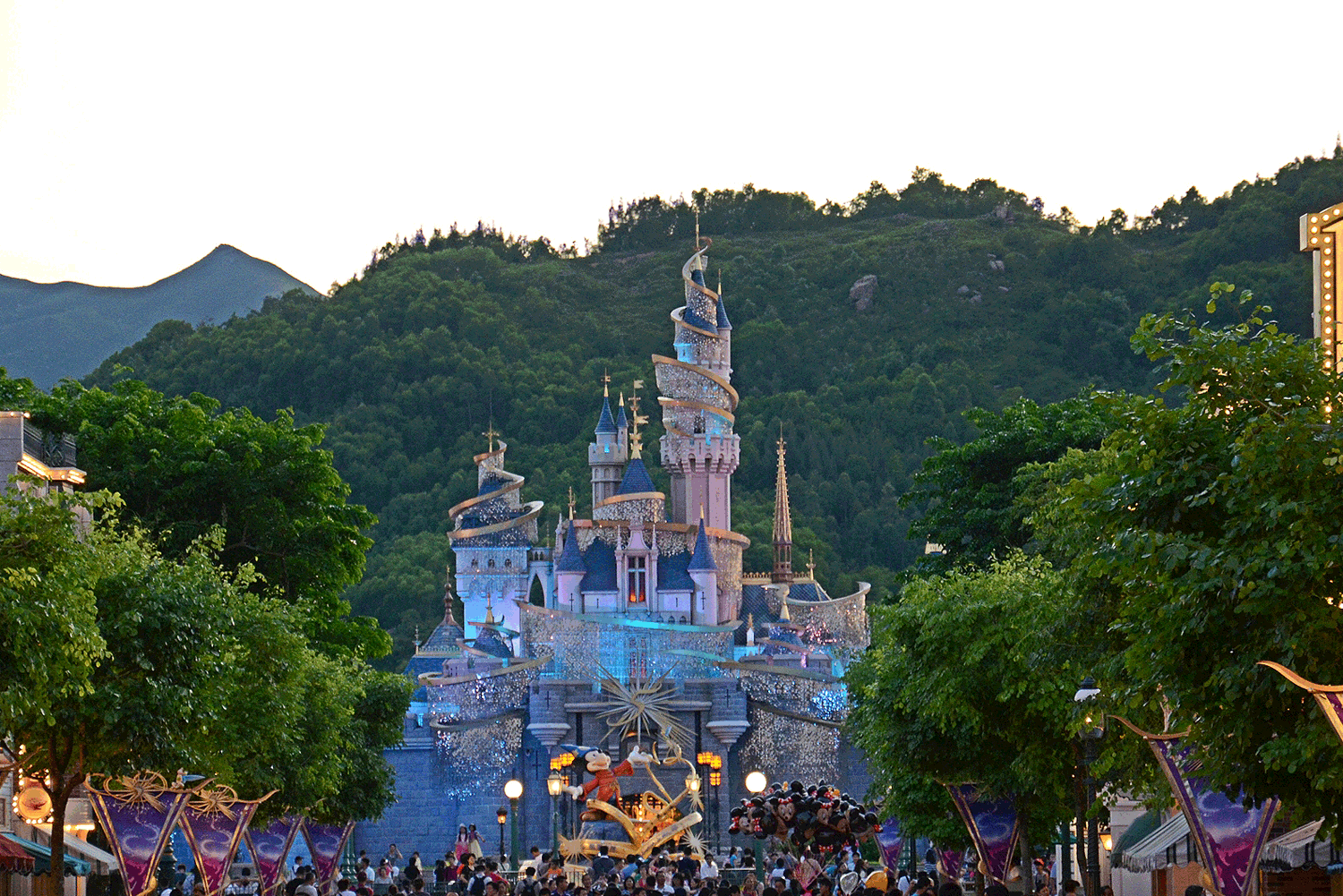 Quentin Long reports from the front line of fun at Hong Kong Disneyland Hotel.
Life is magnificent inside the Disney bubble.
A world meticulously built for children with a single purpose: to make every possible moment of their time there as magical as can be. And by catering so singularly to kids, Disney makes parents very happy too.
Standing in the check-in queue at the Hong Kong Disneyland Hotel (the park's five-star resort), a concierge in a Cinderella coachman's costume makes sure my children are entertained.
Do they want to sit and watch Disney cartoons while Dad queues? My three- and four-year-old sons decide to cling to my legs instead, but the concierge eventually wins them over with ubiquitous Disney stickers.
The exterior of the hotel is suitably fairytale in execution, a huge white Victorian-style manor with a red, spired roof, while the interiors, as you would expect, are magical.
An entire wall of the triangular lobby is glass looking out onto a manicured garden (not a single frangipani petal is out of place) and hedge maze, and the South China Sea beyond.
There are two huge chandeliers hanging from the towering ceiling, while a pianist puts the cherry on top of the grand welcome. After checking in we head for a buffet lunch at the Enchanted Garden (one of three restaurants) and start our Disneyland immersion.
Meeting Mickey, Minnie and the crew over what my vehemently anti-buffet wife describes as the best she has ever experienced, fills the kids with an excitement that borders on hysteria.
We manage a behind-the-scenes tour of the park and rides, which proves a Godsend.
Thanks to a private guide, jumping all the queues saves us from having to entertain children for half-an-hour while waiting for our turn on the rides, and maximises the number of attractions we can enjoy. Every single experience is enjoyed with wide-eyed wonder.
Being too small for Space Mountain is of little consequence: hours are filled with the Pooh Bear mini roller-coaster, the Lion King show, the Slinky dog ride, the jungle river cruise and, yes, even the tea cups.
With little minds full and tiny legs exhausted, we decide to retire to the pool. Incredibly well designed, it has a wet-edge wading pool gently deepening before coming to an end at a waterslide exit.
It becomes our oasis. Add to the mix Art Deco tiles and covered cabanas and we feel like we are staying at our own mansion (thankfully, it is outside school holidays so the pool doesn't feel crowded).
After a fast dinner in Walt's Cafe we retire to huge rooms (the shower alone is as big as the kids' entire bathroom at home), with our towels sculpted into the form of Mickey.
After two days in a place that was, for once, built for them, we prepare the kids to head back to the real world. From the park to the hotel, they have lived in a world that met and exceeded their craziest fantasies and they have loved it, even if they were possibly a bit too young to get the most out of the entire park experience.
As I wait to exit the Disney bubble, I feel aggrieved for poor Mickey Mouse. How did his name come to be so taken in vain? Labelling something 'Mickey Mouse' should not be synonymous with the inauthentic. Is the world so cynical that it has to besmirch a simple, wondrous family friendly fantasy?
Maybe Mickey's greatest crime is to show just how difficult and challenging our day-to-day lives have become when viewed in comparison with the 'Happiest Place on Earth'.
My kids may not remember this trip to Disneyland, but I will. And there's always next time (and, trust me, there will be a next time).
Details
GETTING THERE
Hong Kong Disneyland is on Lantau Island, a 15-minute cab ride from the airport.
The resort has an MTR station accessible from Sunny Bay station only (with cute Disney train cars with Mickey-shaped windows).
It's a 40-minute ride from Central.
PARK ADMISSION
General admission tickets are sold for one or two days.
Our tip: take two days if possible so you don't feel like you have to cram everything in.
Single day tickets cost $88 for adults and $62 for a child (3–11); two-day tickets cost $120 for adults and $84 for a child.
TAKE THE TOUR
The Disney Spectacular Tour takes up to six guests for three hours of priority access to all rides and shows, for $830.
hongkongdisneyland.com