5 of Europe's Most Magical Road Trips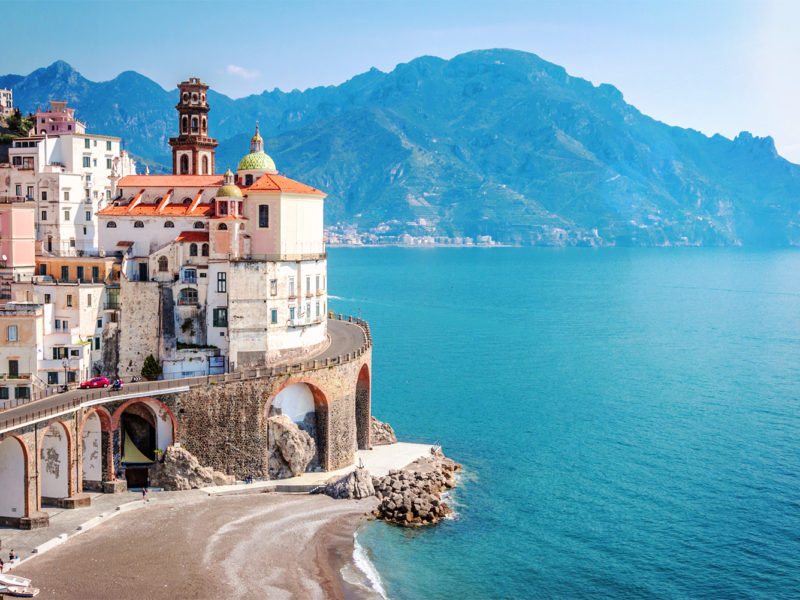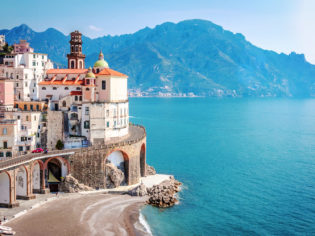 For us Aussies travelling through Europe, the entirely bite-size distances between one incredible city to the next make road trips an obvious choice.
The ability to drive between neighbouring countries in a matter of hours never ceases to impress out antipodean minds.
Europe is, of course, also beautiful viewed from a train window and plane travel is fine if you're on a lean schedule. But there's something altogether magical about taking your own, sweet time to meander through Europe's veritable buffet of idyllic towns, magnificent cities, and dramatic landscapes. Here's a short compilation of the greatest self-drive road trips the continent has to offer. Drive safe.
Norwegian Scenic Route, Norway
Best for: Motorsport enthusiasts
Distance: 106 kilometres
Good to know: The road is closed during the winter
This drive from Geiranger to Trollstigen is sheer drama. Not just because of the vertigo-inducing scenery and the UNESCO-listed Geirangefjord, but Road 63 through Trollstigen is a pulse-accelerating ribbon with no less than 11 hairpin turns.
Direct from a high-end car commercial, this spectacular drive isn't for the timid. But what it takes in bravery it rewards with stunning vistas unlike anywhere else on Earth. Road 63 is an impressive effort in engineering: it is cut through the mountain and built across stonewalls and its highest point is a lofty 858 metres above sea-level.
Along the way, there are plenty of places to pause and exclaim at the sheer audacity of such an undertaking. But there are also milder activities along the way, such as hiking and bold architecture to admire. While the drive isn't long, it's worth taking your time to really appreciate this west Norwegian landscape. Stay at the Juvet Landscape Hotel, where the small, glass-fronted standalone rooms are designed to blend with nature.
Amalfi Coast, Italy
Best for: Those seeking la vita bella
Distance: 50 kilometres
Good to know: It's best to go in the shoulder season when the roads are less crowded.
Let's be upfront here: this may be one of Italy's most dream-worthy landscapes, but the cliff-caressing Amalfi Coast drive is not relaxing. That's not to say it isn't worth attempting, but if you've never been exposed to the near-lunacy of Italian drivers, you might prefer to book a bus tour.
A quick look on TripAdvisor will reveal horror stories from the Amalfi Drive, but it's definitely achievable for confident drivers who understand the country's motoring culture. It's also a thrilling experience if you're after the freedom of your own schedule.
It's not a long drive, but the winding, sheer road passes through some of Italy's truly magical towns, such as Sorrento, Positano and Salerno, making it worthy of a five-day itinerary. You'll need at least a day in each, plus one for the affluent isle of Capri in the Tyrrhenian Sea. Expect the flirtatious towns to grip you with their eternal halcyon days vibes and carefree casualness. Once you park it, go on foot to explore the wonderful crannies and coves of this enchanting curl of coast.
Route 1, Iceland
Best for: Lovers of big, open spaces
Distance: 1880 kilometres
Good to know: If you're hunting the aurora borealis, plan your trip between September and April.
Iceland's Route 1 or Ring Road, as its name helpfully suggests, is a loop around the entire, pristine island. Known for its landscapes of otherworldly beauty and remote, frontier-like towns, this country is bestowed with a high quota of magic.
Getting around Route 1, which you can pick up and leave at Reykjavik, is a good way to thoroughly explore Iceland. But make sure you leave ample time – about six to 10 days should do it. Sticking close to the coast, where most of the country's population is dispersed, this drive provides easy access to many significant sites, such as the spellbinding Jökulsárlón glacial lake with its floating monoliths and the volcanic Lake Mývatn.
You'll also come across national parks, lovely villages, enigmatic black-sand beaches, and dramatic waterfalls, such as the life-punctuating Seljalandsfoss and Skógafoss. It's a good idea to plot your must-see destinations along the road before you set off, else you may find yourself missing your return flight due to an inability to disengage from Iceland's frosted beauty.
Route Napoleon, France
Best for: History buffs and relaxed roaming
Distance: 325 kilometres
Good to know: Follow the signs with the brown eagle to stay en route.
This tourist road is a section of Route National 85, and remarkably, follows the passage taken by Napoleon Bonaparte in 1815 as he escaped from exile in Elba, Italy, to Grenoble in south-eastern France.
Ultimately for Napoleon, his journey and attempted coup ended at Waterloo, but yours will end with vistas of the Southern Alps in Grenoble. Begin, however, in more coastal climes of Golfe-Juan on the Cote d'Azur, before winding your way through this surprisingly under-the-radar route marked by incredible nature. Before you set off, spend some time in the historic walled city of Antibes, where the super yachts bobbing in the modern port contrast perfectly with the Old Town's charm.
Carry on to Grasse, where perfume is said to have been invented, then to the delightfully clichéd embodiment of a French town, Castellane. A side-step from the route will land you at gob-smacking Verdon Gorge. Keep following Napoleon's path and unearth river-side Sisteron, and France's highest town, Gap. On completion, perhaps a toast to the sheer boldness of the emperor is fitting.
The Golden Ring, Russia
Best for: The big adventure
Distance: 678 kilometres
Good to know: Traffic out of Moscow can be challenging, so avoid exiting the city during peak times.
This Soviet-era tourist route is popular with Russians and visitors alike and gives a fairly comprehensive sample of this enormous country. The area marketed as The Golden Ring sits east of Moscow and encompasses a rich tapestry of cities and bucolic countryside dotted with fairytale cottages and intricate churches all thickly spread with folklore and riveting history.
Stops on the way are too numerous to list, but highlights certainly include the river port of Kostroma, the medieval capital of Vladimir, the beautifully preserved town of Suzdal (don't miss the experience of a traditional steam bath), and ancient Rostov the Great with its remarkable Kremlin. So enthralling is this journey, you're likely to embark on the complete works of Tolstoy upon your return.
Still hungry for more European driving magic? See our story on Germany's romantic road.
Driving is a more sustainable way to travel Europe. For more on ethical and sustainable travel and wildlife experiences visit our Conscious Traveller section.
LEAVE YOUR COMMENT