Insider guides to North America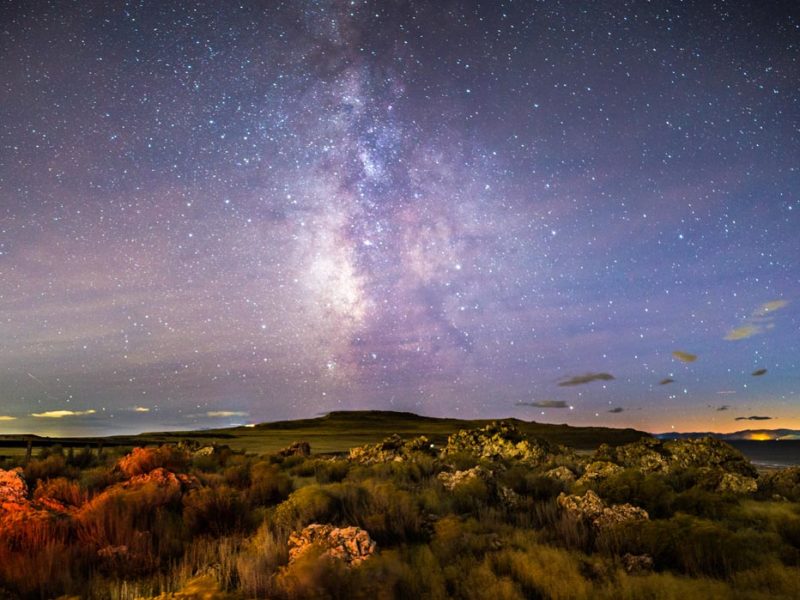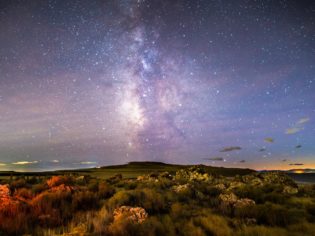 From Churchill and Vancouver in Canada to Utah, New York, Washington DC and more in the USA – here, insider guides to all the places in North America (with a side trip to Mexico) you can't wait to get back to or visit next year.
Read all 107 Insider Guides from around the world here.
Churchill | Vancouver | NYC | Washington DC | Colorado | Utah | LA | Hawai'i | Mexico
Insider: Naturalist guide and photographer Jason Ransom
So we want to explore the Canadian Arctic. Where do we start?
My favourite place in the Canadian sub-Arctic is Churchill, Manitoba. Three ecosystems converge on Churchill making it a very singular place on our planet for biodiversity and wildlife. The tiny town is located on the western shore of the Hudson Bay – a giant extension of the Arctic Ocean in the middle of Canada. A quick flight from Winnipeg and you truly are in the 'accessible Arctic.'
The marine environment is home to a variety of animals, but most summer visitors come to see the highest concentration of whales in the world – the belugas. The tundra is also home to numerous creatures, as is the vast, boreal forest. They all converge on Churchill and it's effortless to explore them.
The variety of animals and plant life is astounding because of the convergence. The senses go into overdrive as you smell the fresh ocean air or the earthiness of the boreal forest while watching beluga whales and polar bears in their natural habitats. You can feel the chill blow in from the arctic while you experience all of the textures the land has to offer and as you take in the vibrant colours of the lichens and wildflowers. There truly is no other place like it.
What are three bucket-list experiences you can have there?
Watching, and listening, to the vocal and gregarious beluga whales is an incredible, summertime experience. Hundreds of them can be seen from the shore all summer. Having a curious beluga follow your kayak or zodiac should be high on your list! (Note: it's also very possible to see bears in the summer!)
Visiting Churchill in the fall and getting that once-in-a-life-time photo of a polar bear in the snow is high on the list for a lot of photographers. There are smaller tour operators who cater to the photo geeks, but most visitors prefer the comfort of Arctic Crawlers and Tundra Buggies.
Churchill is located in the aurora belt so starting in late summer (and on clear nights) the aurora borealis can be breathtaking. Of course the die-hard photographers will want to come in the winter when the skies are the most dark and clear, but cross your fingers for clear skies if you come in the fall!
And is there anything that travellers might not be anticipating before their visit but that is ultimately unforgettable?
Honestly, exploring local museums and historical sites is very interesting. Churchill's history is as old as Canada itself.
Insider: Actor, singer-songwriter/musician and painter Marlee Walchuk
Most people who come to Vancouver stay downtown and might take a tourist bus to Capilano Suspension Bridge or Grouse Mountain but rarely explore the North Shore. With its majestic trees, lakes and rivers it's so much more beautiful over here, in my opinion, than any other part of the city, though you will need a car.
Harmony Arts is a free 10-day outdoor summertime music festival on the West Vancouver waterfront and a fantastic annual event.
Sushi Town, on Marine Drive, is my wife's favourite place to eat and probably one of the best sushi restaurants in Vancouver.
Harmony Donuts in Lonsdale looks like a collectibles shop but they actually make old-fashioned doughnuts in there on a vintage machine and top them with all these different icings like chocolate and almond, and butterscotch. They are so frickin' good and it's one of my favourite treat places to go.
Horseshoe Bay is a gorgeous spot. That's where people get the ferry to Bowen Island and Nanaimo.
The area of Deep Cove is stunning. A cute little main street opens up to this beautiful view of the mountains across the water. Baden Powell Trail passes through that area too, if you're into hiking.
I take everybody to Cleveland Dam on the Capilano River. When it's really flowing it is wild up there. There's that beautiful lake, which is actually a water reservoir, but with a backdrop of snow-capped mountains it's gorgeous. Grab some picnic food on the way there from Capilano Market (on the corner of Capilano Road and Fullerton Avenue).
One other place people often don't know about is Capilano Salmon Hatchery, which is walking distance from the dam on forest trails or you can drive there.
Insider: Arash Azarbarzin shares 1 Hotel Central Park's top 5 NYC sustainable experiences
1. Brooklyn Botanic Garden – spend a leisurely few hours in this sprawling 21-hectare urban botanic garden that was founded in 1910 and is home to over 12,000 different types of plants.
2. Central Park – home to a number of habitats to explore and learn about nature and animals from around the world. Explore hideaways and paths in this calming oasis in New York City.
3. The High Line – walk the length of this public park built on a 2.3-kilometre-long freight rail line high above the streets on Manhattan's West Side to experience the cross-pollination of nature, art and design.
4. The Vessel – a trailblazing landmark that forms the centrepiece of new neighbourhood Hudson Yards, this interactive artwork stems from the fertile imagination of Thomas Heatherwick and Heatherwick Studio. Designed to be climbed, it is made up of 154 intricately interconnecting flights of stairs to provide incredible views of the city, the river and beyond.
5. Brooklyn Bridge – for a true New York experience, you can't beat a stroll across the pedestrian walkway of this iconic bridge that forms one of the most recognisable parts of the city's skyline.
Interview: Judy Koutsky
87. Washington, DC
Insider: Elliott Ferguson, chairman of US Travel and president/CEO of Destination DC
What is one thing people should know about Washington, DC when they arrive?
Don't think of Washington, DC as a federal city. I like to see people on their second day of visiting and their response is always 'I didn't know how cool Washington, DC is.' The city has world-class attractions, award-winning dining, a thriving arts and culture scene, as well as trendy and historic neighbourhoods.
What are three classic things first-time visitors to DC shouldn't leave without doing?
First-time visitors should check out DC's museums, memorials and monuments including the Smithsonian National Museum of African American History and Culture, Lincoln Memorial and Washington Monument. Each one tells a unique story and has a special place in America's history which everyone should experience for themselves.
And three things you'd recommend that only locals would know about?

Blagden Alley in the Shaw neighbourhood has a series of colourful outdoor murals and tucked-away restaurants and bars including The Dabney, a Michelin-starred restaurant. Located off the National Mall, the U.S. National Arboretum offers a stunning view of 22 Corinthian columns also known as the National Capitol Columns. Rock Creek Park is perfect for outdoor enthusiasts and nature lovers looking to escape the city environment.
What are your favourite neighbourhoods to explore in DC?
My favourite neighbourhood is historic Capitol Hill, where I live. Eastern Market is here, a popular community hub for locally sourced food, drinks and artwork by talented local artists. I love exploring the market on weekends for fresh produce and live musical performances.
Can you tell us your go-to spot to eat breakfast, lunch and dinner at, plus a bar for a nightcap, and what should we order?
The trendy bagel shop, Call Your Mother Deli is a great option for breakfast on the go. For lunch or dinner, try DC's signature half-smoke at Ben's Chili Bowl, a landmark restaurant located on U Street. Speakeasies are ideal for a nightcap in the city. Eaton Hotel's Allegory or Riggs Washington, DC's Silver Lyan are both sleek underground cocktail bars with unique offerings.
Visit Washington, DC website for more travel inspiration.
Insider: Melanie Mills, CEO of Colorado Ski Country USA, on how to spend the perfect day in Colorado's famed ski fields
Take a ride from Denver's Union Station on the iconic Winter Park Express ski train to Winter Park Ski area, a mountain that is actually two mountains: the Winter Park side, with its family-friendly groomed terrain, and Mary Jane, a completely different animal, with long, steep mogul runs and huge bowls above timberline.
A ski day at Copper isn't complete without taking an early morning break at Camp Hale Coffee Company, at the base of Copper. Camp Hale has lips smacking with such adult beverages as the Coppercino, made with St. Brendan's Irish Cream, Michael Collins Irish whiskey, and Kahlua coffee liqueur with a shot of espresso. Designated drivers and kids can enjoy a white hot chocolate topped with whipped cream and caramel syrup among other offerings.
A day on any of Aspen's four mountains should include a midday break for a sweet or savoury treat at Meat & Cheese in downtown Aspen. In addition to the meat and cheese board, the pâté board, and the biscuit board, you'll find the eatery's popular cookie board. Cookie options rotate daily, and the sweet treats are paired with vanilla milk. And, of course, relaxing with an après drink at The Little Nell's Ajax Tavern.
The Taco Beast at Steamboat is a one-of-a-kind snowcat turned food truck that makes ski-through service fun for everyone, and there's no need to take away precious slope time.
And after a day of skiing in Telluride's beautiful box canyon, Alpino Vino is a wine lover's dream. High on top of the mountain in a European-style ski chalet is one of the best wine cellars in Colorado. Skiers can settle for a gourmet experience, with top sommeliers leading them through a vast range of top vintages. The food is comparable with the excellent wines.
89. Utah, USA
Insider: Wendy Wilson, Assistant Park Manager of Antelope Island State Park and Former Dark Sky Associate Instructor at University of Utah
Can you please explain what a dark sky place is, why they are important, and why Utah has the most IDA-certified dark places in the world?
A dark sky place is an area that has been noted and protected to provide a quality dark sky environment. There is limited light pollution from within or from outside the area and these areas provide not only great views of the night sky, but naturally dark nocturnal habitats. Utah leads the world in dark sky places for a few reasons. First, there are still great expanses of naturally dark areas within the state, and second, land managers and community members in these areas see the value in protecting that natural darkness, and are doing the work necessary to protect those areas.
And what travellers can expect from a visit to Antelope Island in terms of dark sky activities?
Antelope Island holds numerous dark sky events. One of the most popular are our summer star parties. These are casual events where we partner with the Ogden Astronomical Society to set up several telescopes, and allow the public to come out and view deep space with knowledgeable astronomy enthusiasts. Even if we aren't holding an event, visitors are welcome to set up a chair, or lay out a blanket and just enjoy the night on their own.
Can you please recommend some other top spots in Utah to experience its dark skies?
The best and darkest skies are going to be found in Southern Utah. Goblin Valley State Park is where I first fell in love with the night sky. Dead Horse Point State Park is another great location. Most of the southern parks, in fact, will leave you in awe at the quality of the dark sky.
When is the best time to travel to see the Utah night skies at their best?
In my opinion, the winter sky is the most spectacular in terms of constellations and a nice long night to enjoy them. The stars are bright in winter. The constellations are bold and beautiful. However, an early summer sky is the best for viewing the core of the Milky Way – to see that arm of our own galaxy stretching from horizon to horizon overhead.
Insider: Australian artist George Byrne, who creates mesmerising photographic abstractions of LA's urban landscapes
For those wanting to get under the skin of LA's arts and culture scene, what would you suggest they check out?
For the arts, I'd suggest visits to LACMA, The Broad, Hauser & Wirth, The Getty, all brilliant contemporary galleries with really diverse programs. There is also an array of local smaller galleries all over the city that are worth looking up on your arrival with regular public art walks taking place. I'm with a gallery here in East Hollywood called Domicile (n.) that always has great artists coming through.
Musically LA is a mecca; so many fantastic smaller clubs and bars. Your best bet is to check out LA Weekly online and track down a band. My two favourite music venues on planet Earth are also here: The Greek Theatre and the Troubadour.
In general, the best thing to do to connect with the locals is just do what the locals do, go for a drive to Laguna Beach, get a smoothie in Silver Lake and hit the farmers' markets; just do normal stuff and soak it up.
What are some great LA neighbourhoods to explore and why?
My top five tips are: Highland Park (get tacos at HomeState on Figueroa Street), Eagle Rock (get pizza at Town Pizza), Los Feliz (get a milkshake at the Fred 62 diner then walk up to the Griffith Park Observatory at sunset and see the Hollywood sign), Culver City (take a walk around its thriving new arts district), Venice Beach (grab a tuna sandwich from Gjelina and head for a walk on the beach).
What is something interesting about L.A. that only locals would know about and that you've discovered over the years by photographing its streetscapes?
What I came to realise through my work was there is an understated beauty about LA that is very distinct. There is a humility here and a rich cultural history that runs deep below the plastic veneer.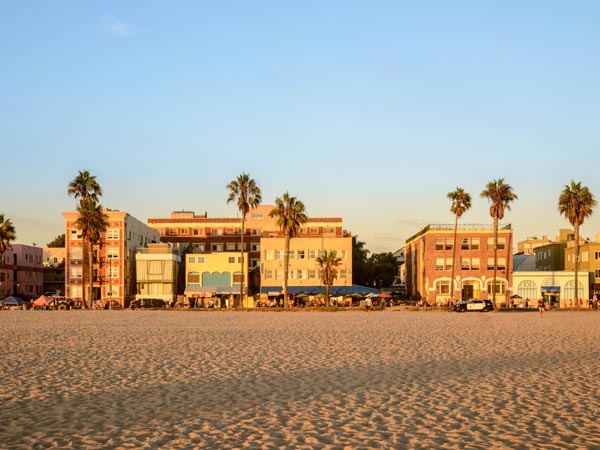 George Byrne's new book Post Truth, containing 56 high-quality monographs, is available to order online.
Insider: free diver, underwater photographer and Oahu local Josh Munoz on the best spots for a deep (free) dive in Hawai'i
YO-257 wreck dive on Oahu
The YO-257 was a Navy refuelling ship that was sunk in 1989. It is a half mile [0.80 kilometres] outside Waikiki and there are always white-tipped reef sharks sleeping inside it and areas you can swim in and out of. I enjoy this wreck dive for the depth: it's about 80 feet [24 metres] to the sand. Atlantis Cruises takes tourists out in a submarine and, if you are a free diver or scuba diver, you can wave to the people in the submarine. I do it all the time; it freaks them out.
Honaunau on the Island of Hawai'i
This is a nice area for snorkelling with reef. It's an amazing spot to shore swim as you can get to really deep depths, which is what most free divers are looking for. There are spinner dolphins that come inside that bay. It's one of the most alive spots in all the islands. The fish life is abundant. I've seen lots of reef fish, sea turtles and interesting reef structures, like bombies (waves that form over a patch of reef in the deep ocean).
There is a lot of protected marine life on the north side of Kauai. There are whales that come super close to you, and so many spinner dolphins, and the water clarity is incredible. It's so nice and blue. The sea cliffs are these soaring bony ridges and they form a dramatic backdrop that tumbles down into a valley. Blue Ocean Adventures drive fun, fast zodiacs that are small enough to zoom into the caves.
Interview: Carla Grossetti
Central America
Insider: Cristina Alonso, author of Art and Fiesta in Mexico City: An insider's guide to the best places to eat, drink and explore
The sprawling capital of Mexico is divided into 16 alcaldías, or mayoralties, which in turn are divided into hundreds of neighbourhoods. Here are some neighbourhoods worth exploration.
Roma Norte
Built in the early 20th century as a residential area, the neighbourhood still has many of the gorgeous mansions from those days. Over the past couple of decades, it has become a hotspot for culture and creativity, and its high concentration of restaurants – including neighbourhood pioneer Contramar, beloved for its seafood and newcomers like the breezy Meroma – bars, stores, boutique hotels and art galleries – don't miss OMR, set in a cool Brutalist building – makes it a favourite among locals and visitors alike.
Juárez
One of the most rapidly changing neighbourhoods in the city, Juárez begins at the border of Centro Histórico and reaches Bosque de Chapultepec park at the other end. Its origins go back to the early 20th century, which is why it has plenty of beautiful mansions. The section called Zona Rosa offers of LGBTQIA+ friendly bars and clubs. Walk along the smaller streets and find some of the newer, most interesting spots in the area, like the cosy Café Nin and menswear store Casa Caballería on Havre, or the casual Cicatriz cafe on Dinamarca.
Polanco
Neighbouring Bosque de Chapultepec park, this is one of the loveliest areas in the city. Two of the city's top fine-dining destinations are in this neighbourhood: Pujol and Quintonil. Along Presidente Masaryk, you will find luxury brands, as well as interesting shops like the concept store Ikal. Many luxury hotels are also located here.
Bosque de Chapultepec
We like to say that this massive park is 'the city's lungs'. Chapultepec covers 678 hectares and is divided into three sections. Here you'll find lakes, the zoo and some of the country's major museums, like Museo Nacional de Antropología and Museo Tamayo.
This is an edited extract from Art and Fiesta in Mexico City by Cristina Alonso (Hardie Grant Travel, $29.99)
LEAVE YOUR COMMENT