Read more...
Perching on a peninsula surrounded by crystalline ocean and backed by rainforests which roll to the foot of the mighty North Shore Mountains, Vancouver enjoys one of the most magnificent urban settings on the planet.
With this many natural attractions on offer you can literally ski in the morning and lounge on the beach in the afternoon, if you don't mind missing out on world-class galleries, a thriving craft beer scene and smattering of village-like neighbourhoods that is.
So where to start when planning your Vancouver adventure? Here are our picks of the best things to see and do in Vancouver.
The best time to visit Vancouver depends on what sort of traveller you are. With this much natural beauty on offer, you're guaranteed to find something to capture your heart.
Each season is unique. Winter in the city is fairly mild but within half an hour's drive you'll find snowy slopes such as Grouse Mountain.
In spring you can combine skiing with kayak tours, as temperatures begin to rise in the city itself. A host of cultural events herald the start of high season, which is naturally peak time for wildlife watching. Bears, whales and openair concerts are just some of Vancouver's attractions in summer.
Come Autumn, the forests around the city are ablaze with fire-coloured foliage, making hiking even more of a pleasure.
How to explore Vancouver
You can fly directly to Vancouver from Sydney, Melbourne, Perth and Brisbane. From there, the excellent Canada Line will take you straight into the heart of the city.
The city's downtown core is comfortably strollable and there are plenty of ferries, although it may be worth hiring a car for more flexibility when heading into the mountains.
Amazing attractions in Vancouver
From mountains to museums, microbreweries, cafes and craft shops, Vancouver has more top attractions than you could shake a stick at.
Taking in the views from the summit of Grouse Mountain is a must, and there's even a free shuttle bus from Canada Place. Or hail a boat and scan the water off Vancouver Island for orcas.
In summer, enjoy a dip in the saltwater pools at Kitsilano Beach, where the atmosphere is so relaxed it's practically horizontal. And testing your courage on the Capilano Suspension Bridge, which sways over a 70-metre river, has to be one of the top ten attractions in Vancouver.
Tours & Packages Vancouver
Vancouver itself may be compact, but there is so much to explore around it that a day tour is a good idea if you're short on time or looking to delve below the area's skin.
A seaplane allows you to cover more ground, taking in sights such as the lush Gulf Islands and Victoria, the vibrant capital of British Columbia.
Alternately why not explore downtown Vancouver with a food and history tour? You'll try unique local products such as maple syrup while also hearing fascinating stories from the city's past.
If the all that fresh air and forest scenery has you craving something even wilder, why not try a Canadian rockies tour from Vancouver? Discover Canada Tours has a fantastic selection, including a winter itinerary where you can toast marshmallows around a campfire and summer trips where you can cool off in emerald glacier lakes.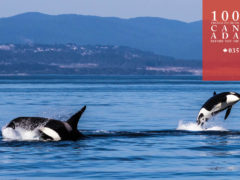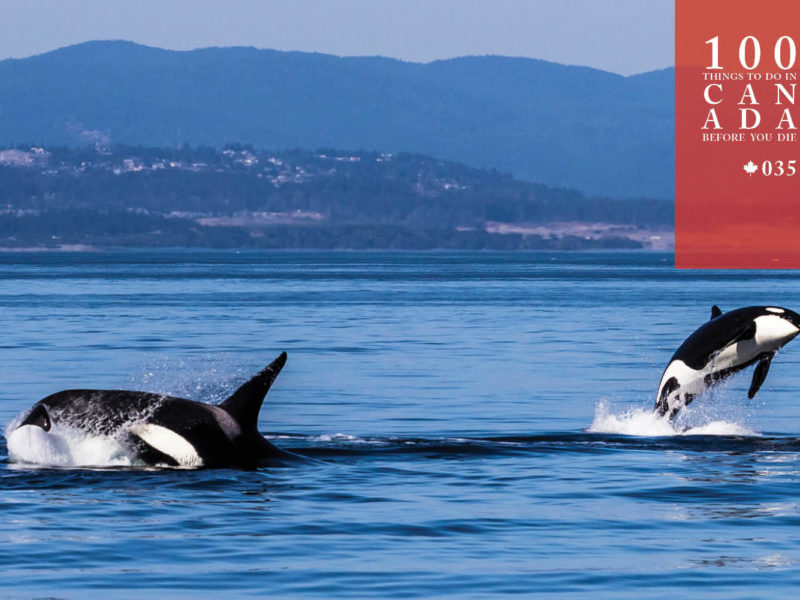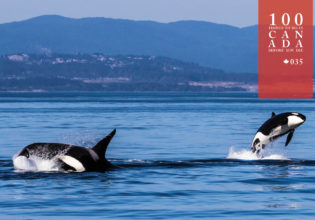 Meet the ocean's most incredible mammal as part of a boat ride to remember. Ironically the great white whale of whale watching is...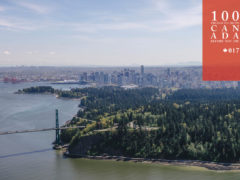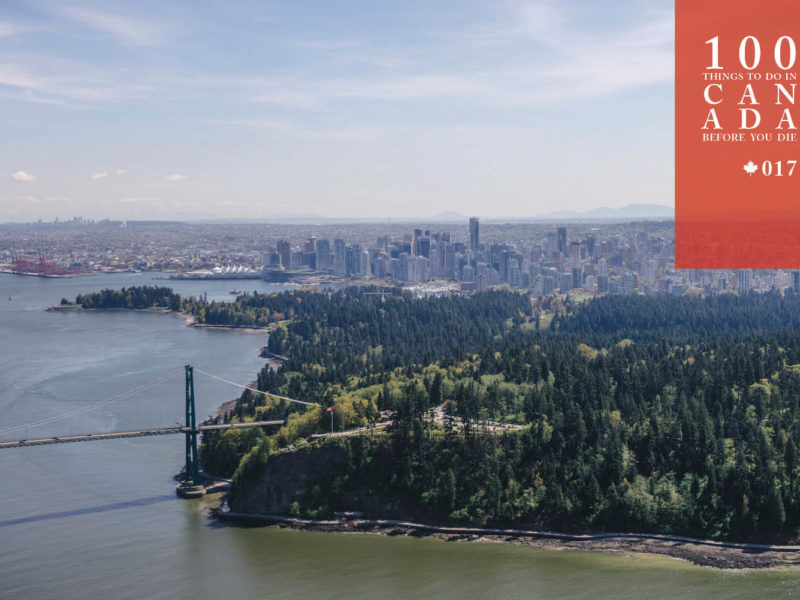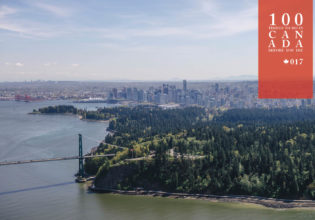 Experience one of Canada's most tranquil city parks in Vancouver. Vancouver's Stanley Park offers myriad recreational opportuni...
Top Things to do in Vancouver
With its laid-back, outdoorsy culture and Victorian heritage, Vancouver cannot fail to charm, no matter what sort of holiday you're after.
The food scene is a fascinating fusion of regional delicacies and global influences, drawing on Vancouver's Croatian, Chinese and Italian culture. Follow Vancouver Island's quirky food trail to feast on everything from fresh oysters to homemade pies.
And of course, a night time stroll through Gastown, the city's cobled birthplace is a must, particularly in winter when the elaborate street glamps shine through flurries of snow.
Where to shop in Vancouver
Like most things, shopping in Vancouver is a laid back affair. Think strolling in and out of independent boutiques and stopping for plenty of refreshments along the way.
Swap the tourist traps for coffee and browsing in Mount Pleasant, a bohemian village with a smattering of cool boutiques and galleries. Kitsilano is ideal for families thanks to its sandy beach and organic markets, while Granville Island is a hive of creative businesses. Expect graphic designers filling their baskets with maple smoked salmon and complex wines from British Columbia.
Where to stay in Vancouver
Mooch through Vancouver's historic streets and you'll discover no less than 12 urban villages, each with a distinct personality and a host of hotels clamouring for your attention.
Do you have a penchant for glitz, glamour and waterfront views? Or are you more of a mountain-cabin-lit-by-a-log-fire kind of traveller? How about a heritage hotel with original features that ooze personality?
Take a closer look at your accommodation options with our handy guide to Vancouver's best hotels.
Best Hotels in Vancouver
Think big by checking into Vancouver's tallest tower. The Shangri-La soars 700m, ensuring its guests have the best views in the city. For something far more traditional, try the Fairmont Hotel Vancouver, which has been a favourite with the rich and famous since King George VI and Queen Elizabeth opened it in 1939.
Live like a local in the Times Square Suites, a self-catered set up in the flamboyant West End which is well located for exploring Stanley Park. Or immerse yourself in Aboriginal art at Skwachàys Lodge, where every room has been created by designers and First Nations artists.
Best areas to stay in Vancouver
It's sophisticated, cosmopolitan and buzzes with creative energy, but that's not to say that every neighbourhood will be right for you. Luckily we've scoured the city to bring you a handy guide of Vancouver's most underrated areas.
Combining a killer waterfront location with 19th century brick buildings that wouldn't look out of place in London, Gastown and Chinatown are tourist favourites for a reason. That's not to say they don't feel authentic however. An evening stroll will reveal plenty of young professionals propping up their favourite bar and catching up over chilled craft beers.
Stay close to the beach in English Bay or don your designer gear for a stay in ultraluxe Yaletown… Wherever you go, the wilderness beckons on all sides and the mountains are never far away.
Best restaurants in Vancouver
So what food do they eat in Vancouver? Think flavour-packed regional delicacies that have been made in the time-honoured way for generations and international fusion flavours.
Stroll around Queen Elizabeth Park in spring and you'll feel as if you're in Kyoto thanks to the thick carpets of cherry blossom. At last count, there were more than 600 Japanese restaurants in Vancouver; Tojos is one of the originals and the best.
Some of the best restaurants in Vancouver are on four wheels. Discover them with our tasty guide to Vancouver's world class street eats here. And with such lush farmlands to plunder, it's no surprise that there is a burgeoning Slow Food movement too.
For more ideas, taste your way around the city with our Vancouver's world class street eats here.
Vancouver's best burgers
Most people love biting into a plump, juicy burger, but Metro Vancouverites are absolutely passionate about them. Sink your teeth into our pick of Vancouver's best burger restaurants.
Hawksworth specialises in high-end patties with bacon smoked over applewood, Uli's beside the beach in White Rock serves them in potato buns, while Wakwak Burger's are delicious and a snip at less than $3.
Popular Canadian destinations to explore