Your ultimate guide to Vancouver City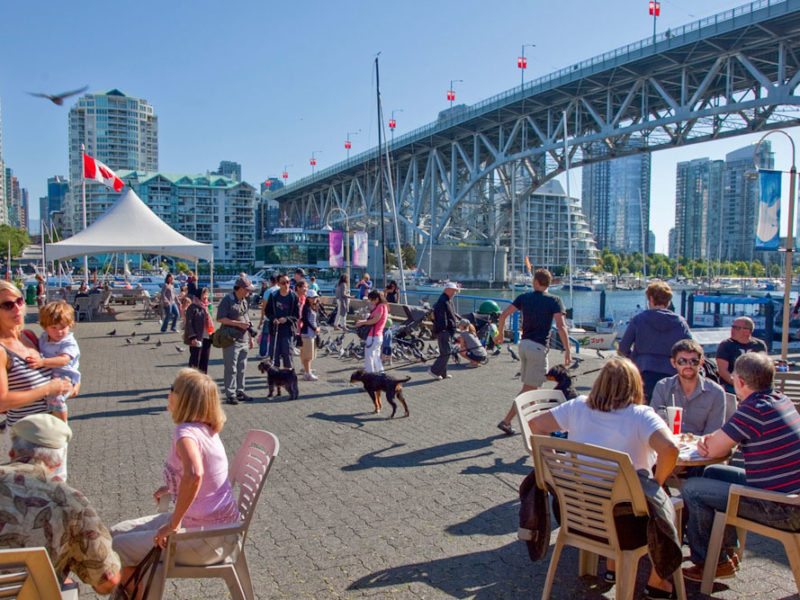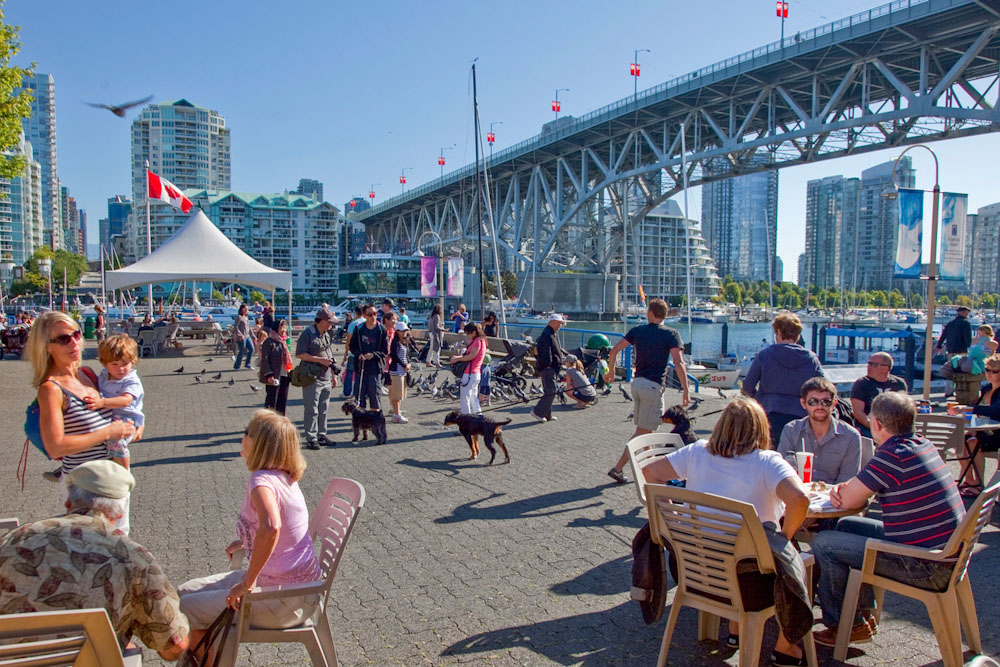 This staple of 'World's Most Beautiful Cities' lists combines a wealth of natural and man-made assets with a stunning setting between the Pacific Ocean and North Shore Mountains; this is your Undiscovered Vancouver City Guide.
What we know
British Columbia's largest city is much more than gorgeous – it's also consistently ranked as one of the world's most livable burgs. Some call it 'Lotusland' for its Lululemon-clad yoga buffs and ardent hikers, bikers and paddlers. Its liberal leanings have earned it the moniker 'Vansterdam', a Dutch allusion to its hedonistic side.
There are more beaches than in any other Canadian city, along with plentiful green spaces that culminate in Stanley Park, a verdant peninsula nestled between the city's spectacular harbour and the fine sands of English Bay.
And on that note, yes, the place is absolutely stunning year-round, from the plump cherry blossoms of spring to the swirling winter storm clouds that are reflected in the steel-and-glass skyscrapers surrounding Vancouver Harbour.
What we overlook
The City of Vancouver is actually the relatively small hub at the centre of Metro Vancouver. If you're looking for hidden gems, these suburbs are great places to find them.
In Richmond, for instance, the Golden Village shopping district reflects the area's predominantly Asian populace, with seven malls offering everything from Hong Kong jewellery and Shanghai fashions to Korean herbal remedies and discount electronics.
There's also the Richmond Night Market, the largest shopping extravaganza of its kind in North America, which from May to October attracts thousands of visitors to hundreds of outdoor vendors and live music and dance.
Don't leave without
Visiting Stanley Park
Vancouver's outdoorsiness is best encapsulated in this 404.9-hectare green park. Canada's largest urban park is home to centuries-old forests, lakes and creeks, along with man-made amenities such as an 8.8-kilometre-long seawall popular with joggers, 22 kilometres of paved paths, a miniature railroad, tennis courts, a golf course, a seaside swimming pool, the Malkin Bowl performance venue and the Vancouver Aquarium.
Crossing the Capilano Suspension Bridge
For more than a century, this 140-metre-long footbridge has scenically spanned its namesake British Columbian river, allowing walkers to admire the surrounding rainforest from 70 metres above the valley floor.
This lofty stroll remains the centrepiece of an eco-complex that has grown to encompass guided nature trails; North America's largest private collection of First Nations totem poles, period decor and costumes; and Treetops Adventure, a series of platforms and (shorter) bridges high in the forest canopy. capbridge.com
Tackling the Grouse Grind
Few cities in the world allow residents to go from urban to alpine life as quickly as Vancouver. At the Grouse Mountain ski resort, less than a kilometre from the outskirts of town, this transition is made easier by the Skyride, a 1200-metre-long aerial tramway that transports visitors from the parking area to the summit, where The Observatory rewards them with superb West Coast cuisine and remarkable views.
More energetic guests have the option of earning their red velvet cake by taking on the Grouse Grind, a 2.9-kilometre hiking trail that climbs nearly 800 metres.
Locals only
Why visit Lynn Canyon Park when Capilano has a longer suspension bridge and deeper valley? For one thing, this municipal park on the verdant outskirts of North Vancouver tends to be far less crowded. For another, admission is by donation.
Plus, there's an extensive network of hiking trails winding through the thousand-year-old rainforest, several popular swimming holes, and the park's namesake Ecology Centre, which displays interactive exhibits on British Columbia's natural history.
You may soon get to know the SkyTrain, the city's handy elevated rail system. But for a marine twist on public transit, check out the SeaBus. The 400-passenger ferry crosses Burrard Inlet just east of Stanley Park, affording unobstructed views of downtown, the park, the harbour and the mountains rising above it all.
Hip hoods
Locals call Yaletown 'Little Soho', and for good reason. Over the past two decades, the former industrial area has been transformed into a haven for discriminating shoppers.
From the swanky Mackage jackets at Fine Finds boutique to 465 square metres of charming housewares at The Cross, the selection nearly overwhelms – and if it does, there's bound to be a nearby restaurant, coffee shop or boutique hotel in which to seek sanctuary.
Then there's Granville Island, a unique and artistic commercial enclave on a man-made isle beneath the Granville St. Bridge just south of downtown. It's home to a bustling public market, a wide range of stores selling everything from hand-crafted toys to hand-painted silk scarves, several art galleries and various performing arts venues.
Festivals and events
The 35-year-old Vancouver International Film Festival rolls out the red carpet for two weeks in late September and early October, bolstering the city's case for its 'Hollywood Northwest' nickname. VIFF screens more than 300 movies from scores of countries, which puts it firmly among the 10 biggest North American film fests.
Stanley Park's annual Bright Nights festival includes a miniature locomotive that winds through a forest festooned with more than with two million twinkling lights and animated displays.
Holiday music fills the air, and to top things off, hot chocolate, popcorn and roasted chestnuts are available afterwards in the Children's Farmyard and Santa's Workshop.
Family
The Vancouver Aquarium, Canada's largest collection of underwater animals, takes visitors from British Columbia's chilly Pacific waters to the balmy reef systems of the tropics.
More than 50,000 creatures call the nine galleries home, with the Pacific Canada Pavilion showcasing local sea-dwellers like halibut and rockfish, the Tropic Zone warming things up with anemone-dwelling clownfish and blacktip reef sharks, and Canada's Arctic offering close encounters with the beluga whales.
With the Jolly Roger flying and a dozen cannons pointed at the shore, Pirate Adventures gives pro-swashbuckling families the chance to seek sunken treasure aboard a 50-foot pirate ship.
Temporary tattoos, period garb and a real plank are all included on 75-minute cruises that set sail from Granville Island and explore the False Creek waterway framing downtown to the south.
Adventure
The Capilano Suspension Bridge Park took a more radical turn in 2011 with the opening of the Cliffwalk, a series of narrow cantilevered bridges, stairs and platforms that wind along a sheer cliff face.
In some sections, panes of (very strong) glass are all that separate guests from the canyon far below.
If you think stand-up paddleboarding is so 2012, try it after sunset with Vancouver Water Adventures' 90-minute Light the Night excursions on underlit SUPs. Evening kayak trips are also available.
Culture
The ultra-modern Museum of Anthropology on the University of British Columbia campus is as perfectly conceived as any museum in the world. Outside, Haida First Nations houses, surrounded by totem poles and newly installed reflecting pools, adorn lush grounds.
Inside, the collections are equally well curated, showcasing works by First Nations peoples of the Pacific Northwest Coast, such as Bill Reid's The Raven and the First Men sculpture, which was depicted on a previous edition of the Canadian $20 bill.
More than 500,000 other objects fill MOA's exhibits, which cover cultures from Asia to Africa to South America to the South Pacific.
Given the city's peerless natural setting, it's hardly surprising that Vancouverites tend to be outdoorsy. But there's some rebel edginess here, too, as evidenced by thriving live music institutions such as the Commodore Ballroom and Biltmore Cabaret, as well as by the Banksy-inspired street art that adorns many a construction site and delivery truck.
Take a detour
Whistler Blackcomb, North America's largest ski resort, is just 90 minutes north via the incredibly scenic Sea to Sky Highway.
It hosted several events during the 2010 Winter Olympics – structural engineers are still applauding the record-setting Peak 2 Peak Gondola – but it could probably host a good chunk of the summer games as well.
After all, there's 1500 vertical metres of chairlift-serviced mountain biking, four 18-hole golf courses, archery, tennis and kayaking on offer.
And should whitewater rafting, bungee jumping, spa-going, wine-tasting and club-hopping become competitive sports, well, perhaps Whistler should start planning the opening ceremonies (heading out to Whistler? read our Ultimate Whistler Ski Guide).
Stay
Luxury: The Opus Vancouver Hotel – This Yaletown hotel is a textbook boutique property, from its spa-inspired bathrooms to the funky bar.
Family: Pinnacle Hotel at the Pier – Studio rooms provide plenty of space for you, the brood and even the family dog to watch the sun set over the Pacific far below.
Comfortable: Granville Island Hotel – A prime location on its namesake island meets stylish boutique-style rooms and jacuzzi-equipped penthouse.
Budget: Comfort Inn Downtown Vancouver – The name says it all. Chain-hotel dependability and solid value.
Eat and drink
Blue Water Cafe: Visitors to Yaletown can watch all the action in the East-meets-West kitchen and raw bar.
Bridges: A Granville Island landmark, the brightly coloured Bridges Restaurant boasts one of Vancouver's most recognisable patios.
Hawksworth Restaurant: Located in the luxurious Rosewood Hotel Georgia, this fine-dining celebrates contemporary Canadian Cuisine.
Don't forget to check out the other tasty treats this city has to offer in Vancouver's world-class street eats.
Can't get enough of Canada?
We've got an amazing amount of information on Canada, check out our guides below.
By Adam Bisby.
LEAVE YOUR COMMENT