Foodies, it's time to taste Vancouver Island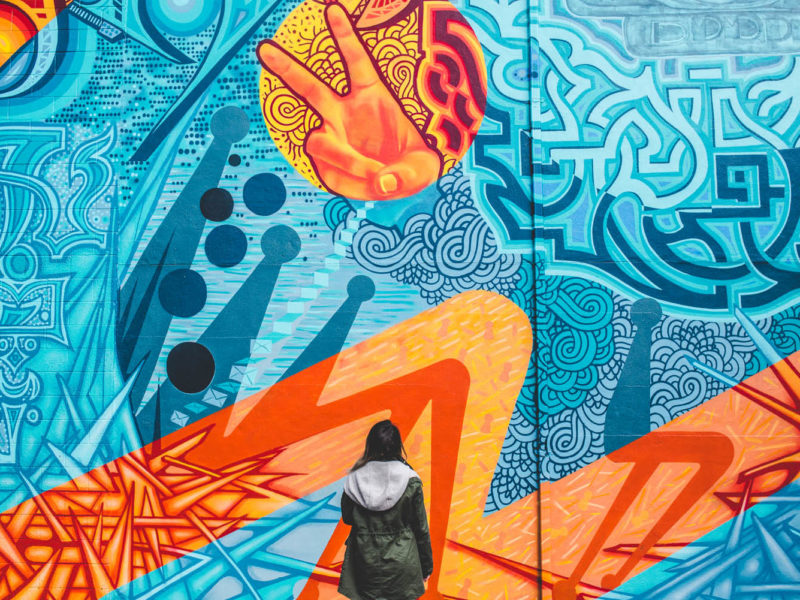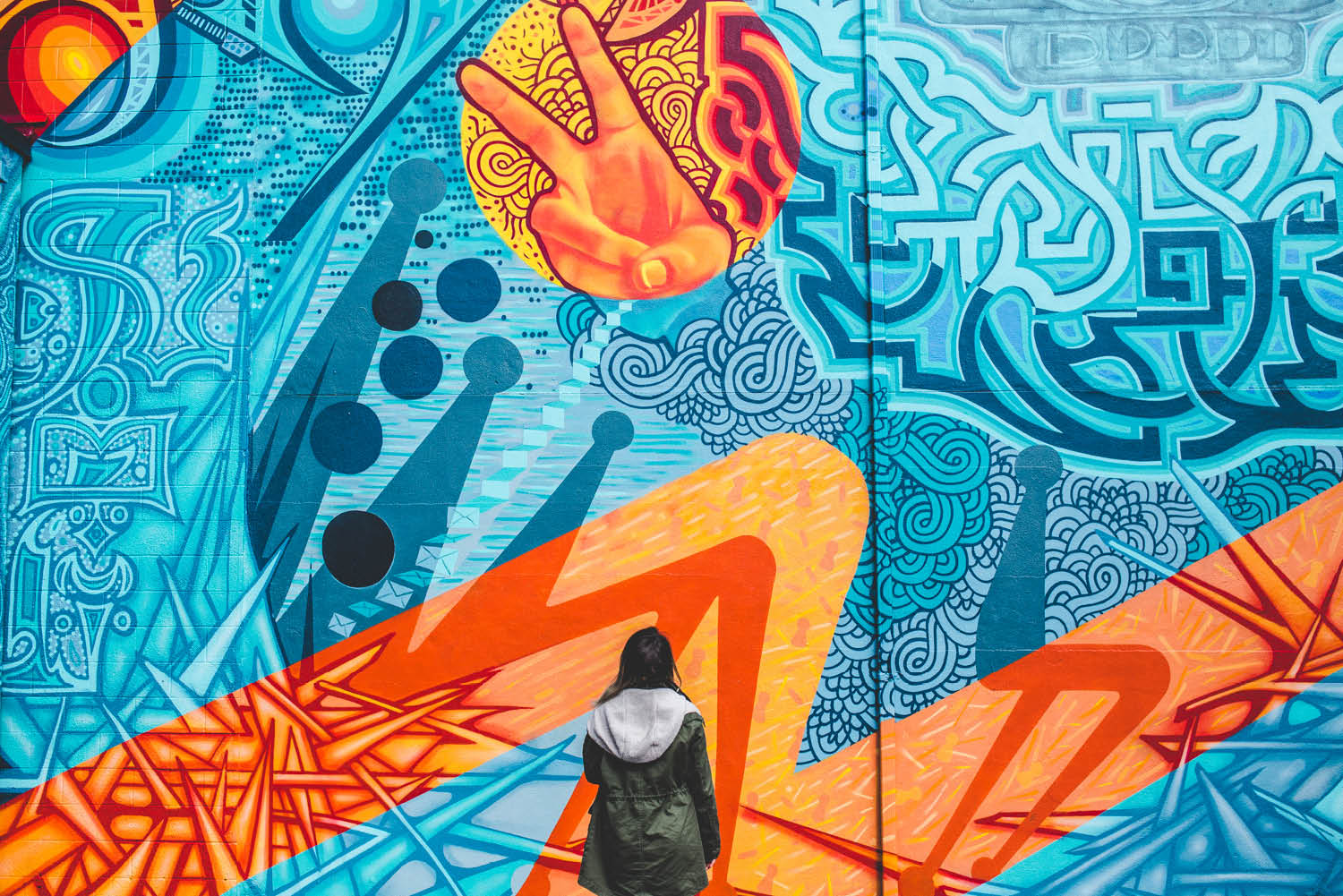 Lisa Perkovic heads to Vancouver Island and discovers how this once-sleepy region awoke to become the domain of small-scale producers that have let their taste buds run wild.
As far as first impressions go, Vancouver Island certainly puts its best foot forward. From the air, its rocky shorelines, rolling hillsides and pine-tree covered forests are lush and full of life.
When our sea plane splashes onto Victoria Harbour, navigating past brightly coloured house boats, sea kayaks, and water taxis that remind me of tiny tug boats, I'm positively charmed.
With its chateau-style Fairmont Empress hotel, sprawling Romanesque Revival-style parliamentary buildings, 1600 hanging flower pots, and stretches of perfectly manicured lawns, the harbourside is like something out of a fairytale.
But the days when the island was just a quaint, family-centric community are long gone. Driven out of Vancouver by high rents, congestion and the fatigue that plagues modern city dwellers, Vancouver Island is now home to cutting-edge technology companies, culinary young guns, third-wave coffee roasters and celebrity chefs.
Old meets new
The first thing I learn, before even setting foot inside the Victoria Public Market, is that traditional top hats were made from beaver pelts.
High-end department store Hudson Bay's Company was originally a fur trading company, and their grand Georgian Revival-style building, built on the edge of Victoria's downtown, was one of their first retail stores.
Today, the department store has moved on, but the building's ground floor has been transformed into a marketplace, with locals swooping in to turn the space into a melting pot of butchers, artisan bakers, providores and casual eateries.
First stop on any visit to the markets has to be Victoria Pie Co., where local Robyn Larocque and her team are always baking. The fresh, flaky "hand" pies and more traditional meat pies are a novelty to North Americans, but Larocque's handmade savoury pastries, filled with local produce such as white cheddar, Saanich carrots and barbecue pulled pork, fly off the shelves.
Originally baking pies for her government co-workers, Larocque quit corporate life when the markets first opened two and half years ago. She has since been embraced by locals, who developed such a taste for her small-batch vegan, buffalo milk and traditional ice cream that she now has a standalone ice cream store as well.
Parachute Ice Cream scoops come with the motto, 'A mind is like a Parachute, it doesn't work if it doesn't open'. Just a few stalls down from Victoria Pie Co. is Sutra, where Canada's celebrity chef Vikram Vij has turned a local classic on its head.
Poutine, the beloved national dish of cheese curds, gravy and French fries, is given a makeover using cassava fries, butter chicken sauce and handmade paneer. It's a must-try dish with the fresh Indian cheese easing the bite of Vij's famous butter chicken.
Back on the mainland, there'd be a long wait for a table at one of Vij's restaurants, but like the rest of Victoria, Sutra is a casual drop-in experience. There's no sacrifice on flavour, but there are no airs and graces either.
Third-wave coffee
The unwillingness to sacrifice on quality or community appears to be a common theme on Vancouver Island. I find 2% Jazz Coffee tucked into the outside edge of the markets. The small café and on-site micro roaster began life as a street cart in 1996, driven by general manager Sam Jones' desire to bring good beans to the people of Victoria.
The cart was ditched and the production moved inside when the markets opened. Bags of beans and the roaster sit on the lower floor, while patrons play board games, get creative in colouring books and settle in for an afternoon.
As the business has grown, Jones has kept things pared back, working to keep his café free of disposable plastics, and encouraging patrons to bring reusable cups and ask questions about where his beans are sourced.
He hasn't been afraid to share trade secrets either, mentoring friend Ben Cram, whose Fernwood Coffee Company is another local favourite. Cram and his wife, Terra Ogawa, founded Fernwood after they found a vintage German coffee roaster on the site of a café they had bought and began dabbling with roasting.
These days their beans are sold all over the city, but you'll have to stop by to try the Single Origin roasts, along with their canned carbonated cold brews, which are winning over the island's caffeine crowd.
Bountiful harvest
While the roasters are forced to look overseas for their beans, local restaurateurs are increasingly sticking closer to home. Chefs such as Cliff Leir, whose Agrius Restaurant ranks in Canada's Top 100, source produce almost exclusively from the island.
Leir joined the Slow Food Movement in 2009, when he opened his Fol Epi organic bakery, but had the chance to take things further when he opened Agrius Restaurant in the back of the bakery last year. Committed to being an "organic restaurant", Agrius is a chance to take a taste tour of the island; sea plantain from Sombrio Beach, rice from Abbotsford, lamb from Metchosin on the south of the island – the list of local suppliers is long.
The restaurant's in-house butcher breaks down meat on site, while there's an entire wall in the open kitchen lined with pickling jars and preserving fruit such as carrots, cucumbers, asparagus, beans, nectarines, cherries. The island's mild winters and warm summers allow crops and livestock to flourish, with even olive and lemon trees now catering for the demands of chefs and residents looking to stay local.
Leir represents a changing of the guard, as the island turns its focus towards sustainability and self-sufficiency.
Cool and cutting-edge
It's in the sleepy seaside town of Sidney, 30 kilometres north of Victoria, that I find the cool kids of Vancouver Island.
Housed in a custom-built space that presents as a cross between a warehouse and a barn, Victoria Distillers is producing one of the country's hottest gins.
The bright purple Empress Gin, created in partnership with the Fairmont Empress hotel, is already selling out nationwide. The butterfly pea flower gives the spirit its vibrant colour, but the real party trick comes when our tour guide makes a classic G&T and the tonic water turns the gin from purple to pink.
With a pizza oven on site and a very slick bar, Victoria Distillers has set themselves up to attract the kind of traveller who wants to taste something different.
They may be isolated by water, but the residents of Vancouver Island are in no way stranded, leading the charge on creating their own island paradise.
The details
Getting there
There's no shortage of ways to make the hop across to Vancouver Island. Harbour Air Seaplanes operate almost hourly flights from the mainland, arriving straight into Victoria Harbour, along with other stops on the island. Air Canada also flies direct from Vancouver Airport. If you don't mind a more leisurely pace, there are also passenger and car ferries.
Staying there
The iconic Fairmont Empress, fresh from a $60 million renovation, is a chic chateau with unrivalled views of Victoria Harbour. The hotel's high tea is a time-honoured tradition and doesn't disappoint, especially with a cup of the hotel's signature blend.
Playing there
Head to Victoria's Fisherman's Wharf and stroll past the floating suburb's colourfully decorated house boats towards Kelp Reef Adventures, where kayak tours launch several times a day. Keep your eyes peeled for otters, seals and sea birds. You'll have to head out in a larger vessel to see orcas in the wild, so join the Prince of Wales whale watching tour off the San Juan Islands before cruising to the breathtaking Butchart Gardens. Foodies will love Off the Beaten Track's food tours, which mix history lessons with multiple tasting sessions, including a visit to the markets and China Town's cool new Bao restaurant, as well as local beer and wine. Finish the day with locals, drinking growlers of pale ale in the harbourfront garden at Spinnakers Brewpub.
LEAVE YOUR COMMENT