Follow Vancouver Island's quirky food trail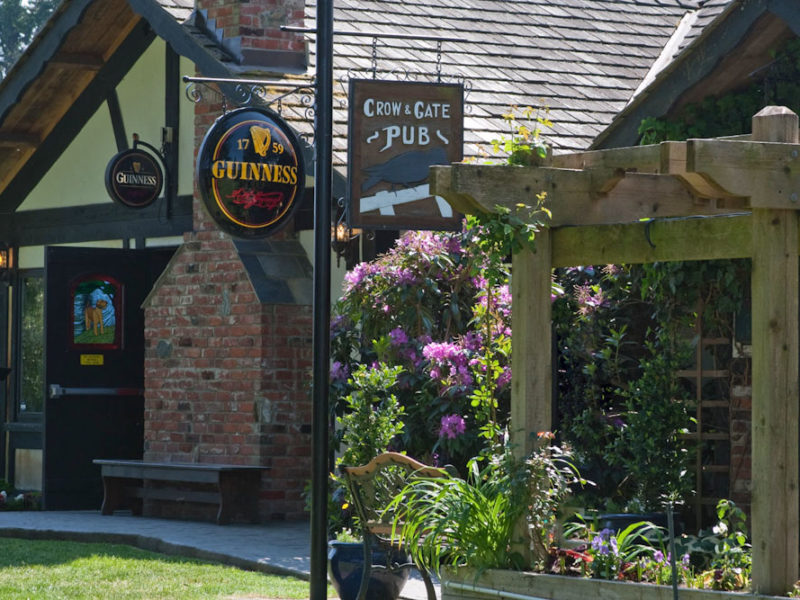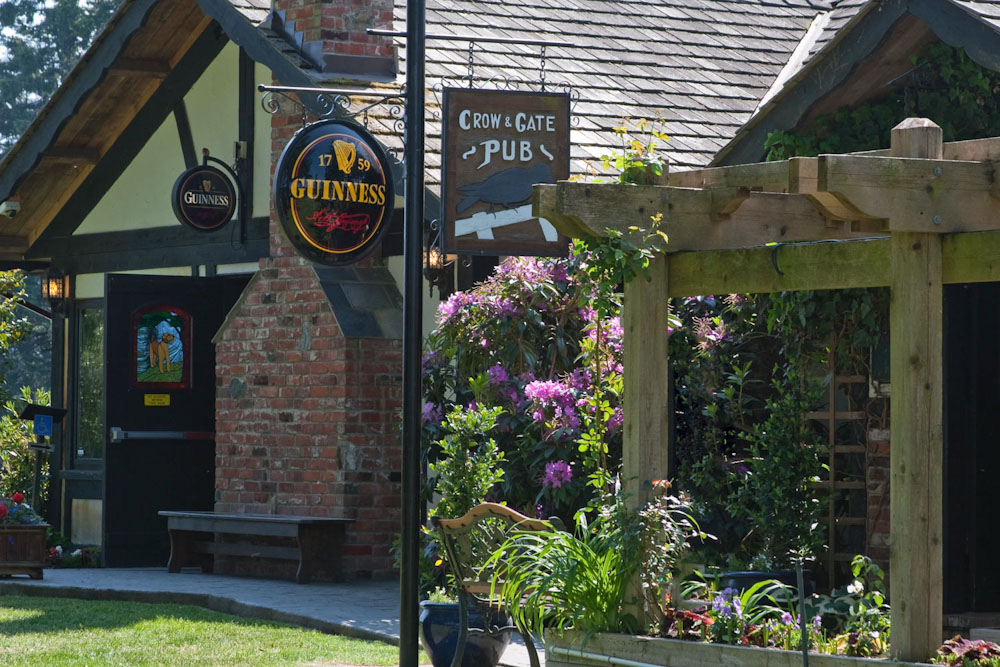 A ferry hop from the mainland, Vancouver Island is crammed with local culinary experiences well worth hunting down. Local writer John Lee loosens his belt for a food road trip.
I'm in the car early on Vancouver Island's darkly forested northern tip.
But although I'm scoffing chunks of candied smoked salmon from the area's Hardy Buoys fish processor – an attempt to avoid stopping for breakfast – I've just spotted the most unusual roadside diner I've ever seen.
Encased in thick steel rope as if a giant had coiled an oversized shoebox in licorice bootlaces, the Cable Cookhouse Cafe is an eatery only the locals seem to know about.
Since I'm on a food-snuffling road trip around British Columbia's biggest island, it seems churlish not to stop for a closer look. And some bacon and eggs.
"There are 8,200 feet [2.5 kilometres] of old logging cables – and it took three months to finish," Jacqueline Mewis, self-described chief cook and bottle washer, tells me after I slide alongside one of the cafe's mismatched tables.
The local rush is over so there's plenty of space to peruse what may be British Columbia's most eclectic eatery.
Built as a fuel-up spot for forestry workers, the back wall of tongue-in-cheek folk art paintings includes an endless truck winding around a mountain and a logger trying to sleep alongside a violin-playing workmate.
It's an entertaining side dish to my heaping brekky – but it's soon time to return to the road.
I've given myself a week to explore this 460-kilometre-long island and there's an extensive menu ahead.
Next day, Cumberland makes a worthy stop. A former coalmining village with a clapboard heritage look, newer locals have revitalised this community in recent years, creating a main drag lined with hip businesses.
Dark Side Chocolates provides a salted caramel pick-me-up before I sidle into the saloon-look Waverley Hotel Pub for dinner.
But nearby Cumberland Brewing is the highlight. Its patio crammed with beer-swilling locals, their rich Oatmeal Stout hits the spot perfectly.
Up early the next day, I head next for the town of Qualicum Beach and its Saturday farmers market.
Year-round (they shift inside in October), it offers everything from local vodka to pear-ginger jam. Ever ready to indulge, I soon discover Bodhi's Artisan Bakery stall.
Slowly scoffing a hulking cinnamon bun, I chat to stallholder Bill Clay. "I have to get up at midnight to do the baking but I love it," he says, and waves to the rabidly salivating queue. "As for my social life, this is basically it."
Temporarily sated, I weave from town towards Little Qualicum Cheeseworks, a bucolic, visitor-friendly farm filled with photogenic cows and goats.
But I'm here for the cheese.
The farm's winery-style tasting room is stocked with samples – they've won many awards for their wide array of luscious treats – and, after some serious taste-testing, I discover the piquant-but-smooth Bleu Claire is my favourite.
But along with these artisan food producers, Vancouver Island is also a seafood hotbed.
Nosing west the next day, I stop for a perfect batter-fried salmon lunch at Port Alberni's Bare Bones Fish & Chips – located in a former church – before continuing to the island's wave-licked west coast.
Resort town Tofino draws many visitors but I'm keen to sample smaller, grittier Ucluelet.
Ukee – as residents call it – has found its foodie groove in recent years. Zoë's Bakery & Cafe is a new local favourite while popular hangout Howler's has mastered comfort food and an ever-welcoming vibe – its mini bowling alley helps.
There's even a pilgrimage-worthy food truck. Ravenlady specialises in oysters from Effingham Inlet, but they're not just freshly shucked.
The menu includes octopus linguine and seared tuna po'boy – plus velvety panko-fried oysters that I down with indecent haste.
Back behind the wheel the next day, and weaving south-eastwards on a long stretch of driving, I suddenly recall a pub I once visited many moons ago.
As an expat Brit, I've been disappointed by most UK-style bars in Canada. But I have fond memories of the Crow and Gate near Nanaimo.
GPS deployed, I soon locate the beam-ceilinged gastropub that feels like a transplant from Olde England.
It's jam-packed with locals enjoying gourmet sausages and house-made pies but I dive into a heaping ploughman's with cheddar chunks and a Scotch egg. It's a satisfying trip highlight.
Back on the trail the following day, I spend my final afternoon in Victoria, British Columbia's historic waterfront capital.
I've an evening ferry to catch to the mainland but I'm spoiled for choice by the city's clutch of popular restaurants, ranging from OLO to Fishhook .
Even here, though, I find a hidden gem. In Canada's oldest Chinatown, white-walled Venus Sophia serves up an afternoon tea of mini quiches and dainty cakes.
With time to spare, I also drop into Driftwood Brewery for a takeout to toast my trip when I'm back home. The perfectly hoppy Fat Tug IPA turns out to be my favourite island beer.
More Vancouver Island travel?
Wondering what else you can do on Vancouver Island? here are some of our favourite picks from our list of 100 Things to do in Canada Before You Die:
LEAVE YOUR COMMENT