A local's guide to Vancouver's best places to eat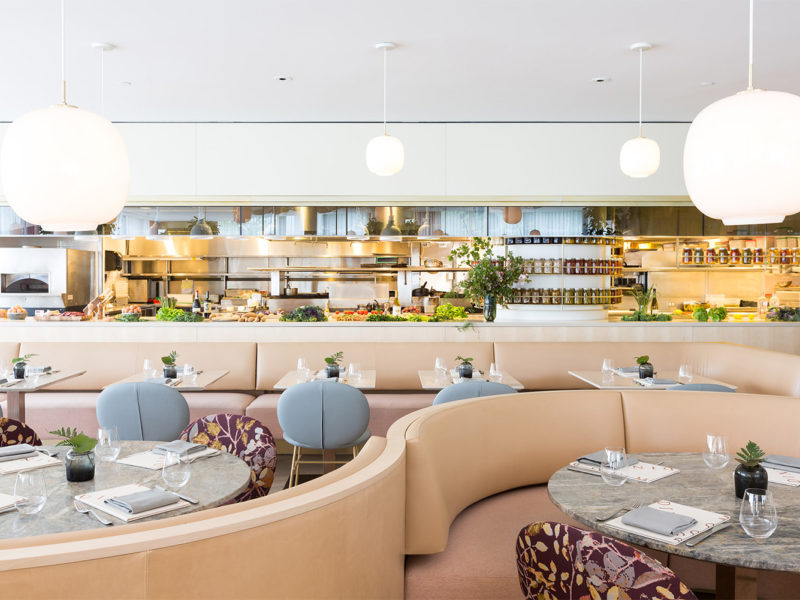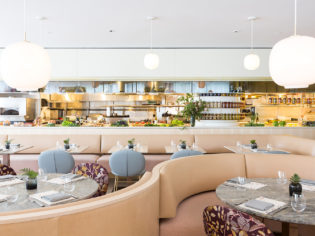 Let a local take you on a journey through the best of Vancouver's foodie scene.
British Columbia has some of the greatest produce on the planet, and that's not a matter of debate. The Western province of Canada has long been sought for some of North America's best dining experiences, with most of this concentrated in the multicultural mecca of Vancouver.
Foodies flock to Van City at all times of the year, so to help any gourmands zone in on some must-have dining experiences here is a list of local favourites and otherwise hidden secrets that prove this really is one of the most delicious cities in the world.
A reputation as one of Vancouver's most beloved brunch spots is nothing to be taken lightly. Located on the inconspicuous corner of Garden Drive and East Hastings, the retro-styled The Red Wagon café leans towards indulgent French casual dining and all-day breakfast. They're best known for their pulled pork pancakes, three gorgeously fluffy buttermilk pancakes, separated by two layers of juicy pulled pork and imbued with the rich flavour of Jack Daniels maple syrup.
It's the kind of breakfast or brunch locals would gladly travel for, pulling in capacity crowds throughout the day. The order will set you back $15, which is a big ask for breakfast, but it'll easily keep you full for most of the day.
The menu is quite large so if you're not in the mood for pancakes go for their packed breakfast banh mi which comes stuffed with two eggs, mayo, pickled veggies, jalapeno, homefries, cilantro, and a choice of either pork belly, pulled pork, or tofu.
Address: 2296 East Hastings Street, Vancouver, BC
Located on the eternally relaxed Granville Island, Edible Canada is without a doubt one of the most essential bistros in Canada, proudly showcasing local produce from wild seafood to game recipes. This admirable emphasis on provenance is spearheaded by internationally recognised chef Eric Pateman, celebrated for his tireless work promoting the fine quality of Britsh Columbian produce.
The menu, punctuated by hefty game burgers and robust seafood chowder, changes very regularly so it's best to look online before your visit, but at any given time expect to find comfort food like brisket and bison burgers, Quebec duck tartare, rhubarb and strawberry pavlova, and a rotating experimental special constantly reimagining the Canadian staple that is poutine.
Address: 1596 Johnston Street, Vancouver, BC
Specialising in aburi (flame seared) sushi, Miku is one of Vancouver's big-ticket Japanese restaurants right by the waterfront. Locals get dressed up and make it an occasion, there's almost always a wait for those who haven't booked in advance, and the buzzing atmosphere should tell you all you need to know about Miku's reputation in the city's ritzy social scene.
Watching a studious team of chefs shifting around an open kitchen, attentively taking a blowtorch to a plate of freshly made nigiri, all the while having Vancouver's beautiful waterfront sucked in through tall glass windows is a thrilling experience. Especially when those plates of sushi are elevated by sustainable, local seafood, while other dishes make use of incredibly fresh ingredients like the kaiso seaweed salad and ebi fritters, which use white tiger prawns in a very light herb-beer batter.
If you're feeling insatiable, grab the $45 AAA sterling silver prime rib with brown butter wasabi sauce, market veggies, and iwanori butter baked Yukon potato puree, and wrap it all up with the green tea opera dessert, artfully layered with green tea genoise, dark chocolate ganache, azuki bean ice cream, and matcha butter ice cream with a hazelnut wafer.
Address: 70-200 Granville Street, Granville Square (Canada Place Way and Howe Street), Vancouver, BC
There are plenty of examples in Vancouver of food truck businesses that have become so successful they've been able to expand to brick and mortar stores. Tacofino is one such success story. Expanding to multiple venues throughout British Columbia, you'll now find a very popular outpost in the BC capital of Victoria, as you will walking the back streets of historic Gastown or partying it up in Yaletown.
If you want atmosphere, head to the lively Gastown spot, where the space has both a takeaway burrito bar out front and a sit-down restaurant out back. The latter is reserved for those wanting to make it a taco and cocktail session, while those just looking for burritos are directed to the smaller space up front.
Quintessential orders here are the fish burrito, an enormous serving that holds in white beans, rice, cabbage, chipotle mayo and salsa fresca, and the crispy chicken option that piles beautifully crisp pieces of succulent chicken on rice, black chilli mayo, guac, sriracha, cabbage and a drizzle of cilantro.
Address: 15 W Cordova St, Vancouver, BC
Hotdogs with a distinctly Japanese twist. What could go wrong? Absolutely nothing.
Japadog is one of the most popular casual eating spots in Vancouver, graduating years ago from a food truck to stores dotted around the city. The brand now has around seven outposts across Vancouver in both stores and trucks, so finding this local favourite won't require much effort.
Certain flourishes from different Japanese staples have been lifted and interpreted in hotdog form, resulting in addictive fare like the okonomi dog. It takes inspiration from Osaka's most famous street food and loads a bunch of those squiggly bonito flakes onto a juicy Kurobuta sausage. There's also the yakisoba, with saucy fried noodles on an arabiki sausage, and an ume option with sliced onion and special plum sauce.
It's so good you'll probably want another just before you leave the city. Luckily, Japadog has a small food cart just outside of the International Arrival terminal at YVR Airport.
Ask for the best pizza around and you'll be directed straight to Pizzeria Farina, unassumingly standing at the city end of Vancouver's strip of elaborate murals and hipster coffeehouses. Neat and narrow, this now eight-year-old favourite is the gold standard for crispy, chewy pizzas favouring both classic and indulgent toppings.
Chef Jean-Christophe Poirier sticks to trusty Neapolitan style here, committing his kitchen to a three-day fermentation process that produces dough that's blistery brown in all the right places, with perfect texture for all those high-quality ingredients scrolled on a piece of parchment paper flowing down from the ceiling. Read through it and you'll spot all the usual Neapolitan requisites, but the most valuable here is the Vegetarian funghi option with white sauce, mushrooms, parmesan, aged mozzarella, roasted garlic and arugula.
Address: 915 Main St, Vancouver, BC
Located in Fairmont's luxury Pacific Rim, upscale Botanist is a sprawling 464-square-metres divided into three distinct spaces: an experimental cocktail "laboratory", a remarkably attractive dining space, and a colourful Champagne lounge.
While it's surely the most expensive night out listed here, it's also one of the most generous, with plenty of ways to approach. Whether you're just heading along for the unique signature cocktails carefully crafted by some of Vancouver's best bartenders, or sinking into the opulent Champagne lounge with a group for a special occasion.
Although, the dining here is not to be missed. Opt for the set menu with its wide reach elevated by freshly foraged ingredients, spanning the likes of hand-cut tagliatelle with foraged mushrooms, mushroom soil and crispy piave, and seared sablefish with onion nage, fermented vegetables and puffed tapioca. The particularly peckish should go straight for the butter poached lobster with shishito peppers, green mole and cipollini onions.
Address: 1038 Canada Place, Vancouver, BC
Grab one of the pink velvet banquettes, curved to look like scallop shells and sink into a long leisurely line-up of fresh seafood. Coquille Fine Seafood is the equally elegant but more accessible sister of the acclaimed L'Abattoir, and it's unmistakable commitment to showcasing local fresh catches often leads to extravagant oyster marathons, parades of martinis and eye-popping seafood platters that tick all the boxes required for a deep dive into Vancouver's bountiful haul. Full-flavoured jumbo shrimp, Alaskan king crab, pink swimming scallops, poached clams and mussels, lobster, and Hamachi crudo – take your pick.
Address: 181 Carrall Street, Vancouver, BC