Dust off your boots for Vancouver's incredible West Coast Trail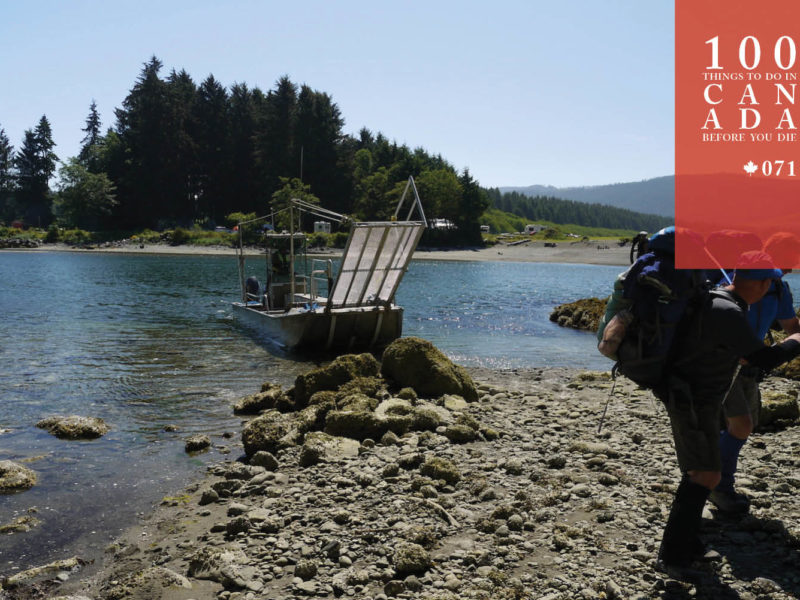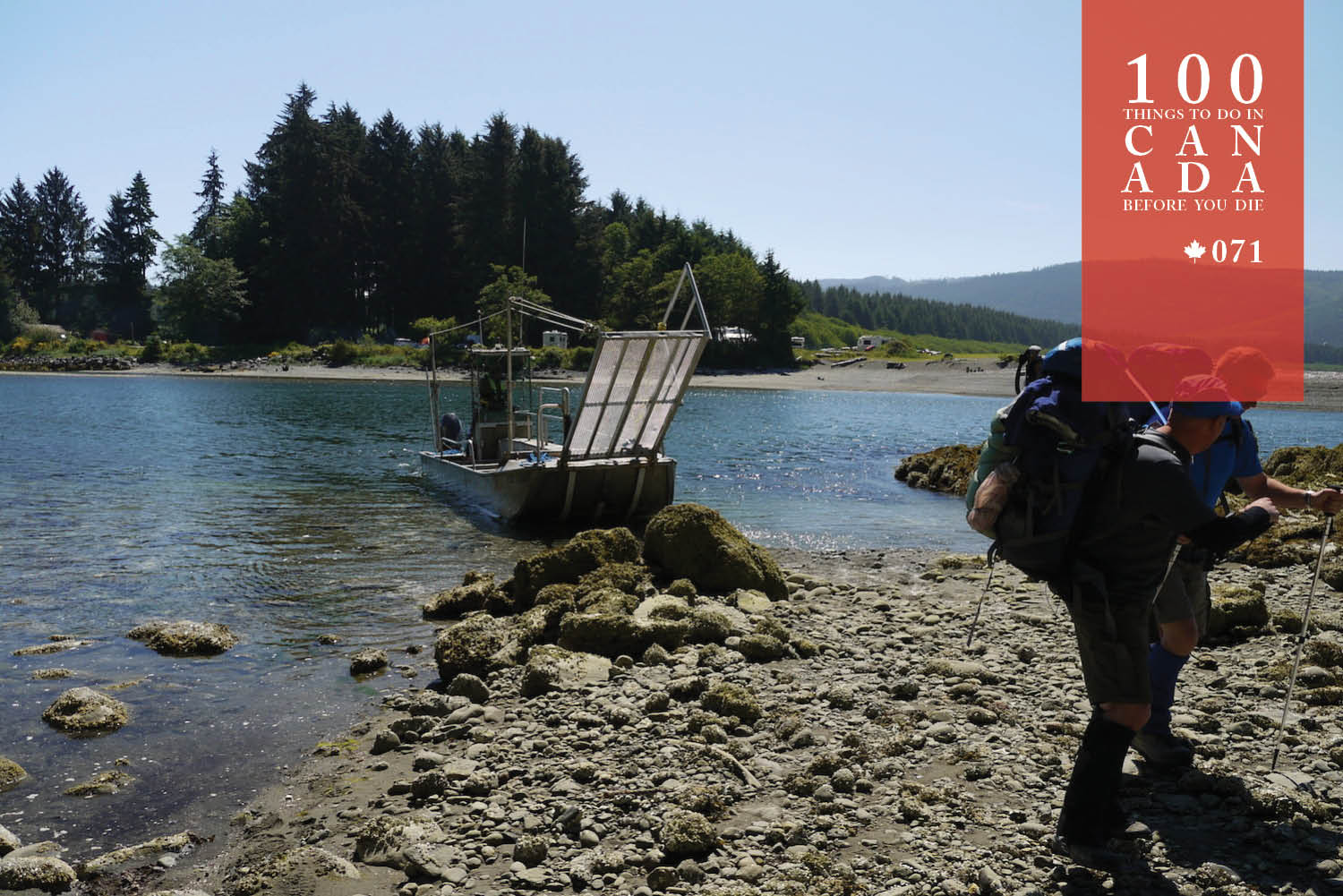 Stroll along a hikers paradise in British Colombia's West Coast Trail.
Originally established in 1907 along Vancouver Island's wild south-western edge to serve as a means for shipwreck survivors to travel to safety, the Dominion Lifesaving Trail was incorporated into the Pacific Rim National Park Reserve in 1973, and re-dubbed the West Coast Trail.
These days it's more famous as one of the best hiking trails in the world, allowing you to walk the same paths once (and still) trodden by the First Nations' groups of the Ditidaht, Pacheedaht and Huu-ay-aht.
Stretching for 75 kilometres, you have the option of spending anywhere from four to seven nights making this iconic journey – you'll climb ladders, make your way through forests, pass waterfalls, ford rivers and carefully navigate slopes to reach your destination.
It's an ideal trip for those who like to challenge themselves.
Guided tours off the main path are also available, taking you into a variety of First Nations' cultural sites.
For experienced hikers, Canada doesn't get any better than this.
GET GOING:
The West Coast Trail (westcoasttrail.com) is accessible year-round, but its "season" is May 1 to September 30. Hikers visiting outside this period must be aware that not all facilities, including search and rescue, may be available.
LOCATION:
The West Coast Trail is in the Pacific Rim National Park Reserve in Vancouver Island's wild south-west, spanning 75 kilometres between Port Renfew at its southern end, and the fishing village of Bamfield to the north. The closest major cities are Port Alberni and Duncan, both of which are about two to three hours' drive away.
"Wild, pristine country – you'll feel you're in the middle of nowhere. With beaches, lakes, rivers, tall mountains and wild rainforest, this is one of the best wilderness areas in North America." – Craig Tansley
LEAVE YOUR COMMENT