Where to eat, stay and play in Brooklyn, New York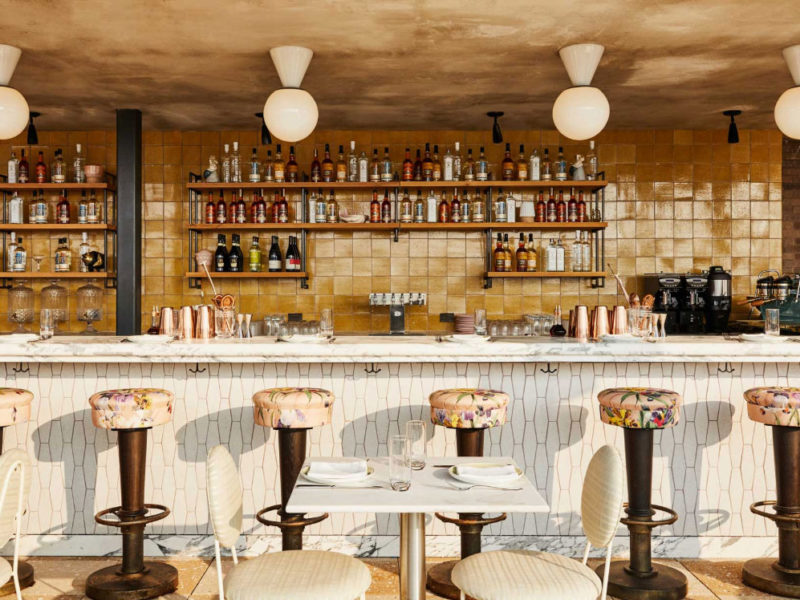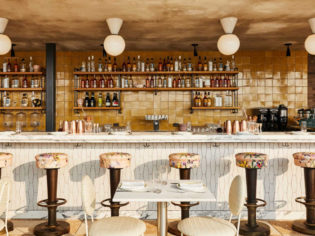 Eat, drink and stay your way around New York City's coolest borough.
If you want to experience a different side of New York City (away from the regular tourist traps) you need to cross the bridge into Brooklyn. It is slightly less frenetic but with a vibe that is completely its own and well worth exploring.
Where to eat in Brooklyn
From a hip Taiwanese-American bakery to the best spots to order a pizza to an all-day cafe with an Australian vibe, Brooklyn offers up ample choices for eating out.
The little sister of Brooklyn pizza institution Grimaldi's Pizzeria, Juliana's is named for owner Patsy Grimaldi's mother; it has a relaxed neighbourhood feel and serves up coal-brick oven-cooked pies. Don't ask for a slice.
Located in East Williamsburg, across the road from the original Win Son, with its Taiwanese/ American menu and hipster vibe, Win Son Bakery serves up an imaginative menu: at breakfast it's milk bun sandos, black sesame mochi doughnuts and black-sugar custard tarts while the dinner fare includes things like sticky Taiwanese chicken wings and salads and vegetable plates.
This cosy 40-seat restaurant, located in DUMBO but name-checking the nearby Vinegar Hill 'hood, has a delightful timeworn Americana feel and comfort food menu created by chef and co-owner Jean Adamson.
Believed by many to be the best steakhouse in New York, this affordable hotspot has carnivorous patrons flocking to sample its menu of meats and vegetables, which are served deliciously charred from the grill.
The DUMBO outpost of this Australia-style cafe brand serves up a familiar menu of staples such as avocado toast and toasties in a light, bright space that would be just as at home in Bondi Beach or Cottesloe.
Things don't get much more 'Brooklyn' than this: housed in a graffiti-tagged former garage in Bushwick, Roberta's serves up imaginative pizzas with names like Cowabunga Dude (tomato, caciocavallo, parmigiano, pepperoni, mushroom, onion, green pepper and olives) and the prosciutto-crowned Babe: Pig in the City.
Hungry for more? Here is our definitive list of the best restaurants in New York City.
Where to stay in Brooklyn
Brooklyn has been giving Manhattan a run for its money when it comes to hotel openings, but the imprint on this side of the water is a lot more cool.
Sitting on the waterfront at Brooklyn Bridge Park, this 194-room hotel boasts lofty communal spaces and serious eco credentials: there are hempblend mattresses in the rooms, a giant green wall in the lobby and its design is LEED-certified.
With its name spelt out in bricks down the length of the building, this 150-room North Brooklyn hotel is hard to miss. Visit for the sleek design inside and out (courtesy of UK architecture firm Michaelis Boyd), the stylish rooftop pool and the clever Water Tower Bar, housed within a historic water tower.
There are 183 guest rooms within The William Vale, most of which have impressive views over the neighbouring rooftops, and a selection of eateries overseen by chef Andrew Carmellini's NoHo Hospitality Group, including Leuca and a converted 1974 Airstream, fashioned as Mister Dips, serving soft serve and burgers.
After a hotel with a rooftop pool? Here are the 9 best hotel pools in New York City.
Where to play in Brooklyn
Take a small bite out of the Big Apple by strolling around walkable Williamsburg.
Located in a spacious, sunny space within The William Vale, the menu here is inspired by the tastes of Southern Italy and designed to share. It is worth booking a table for the insanely delicious sheep's milk ricotta with hot honey and garlic alone.
Between April and October, vintage-loving New Yorkers head to this old-school Sunday market to browse everything from second-hand fashions and upcycled furniture to vintage vinyl records. Bring cash and be prepared to haggle.
Bedford Avenue
Shopping on Bedford Avenue on a sunny day is a treat, ducking in and out of stores selling everything from vintage clothes to handmade jewellery; head off down any of the streets that intersect it in search of more colour and fun.
Located down a quiet street, this bolthole is the home of the quirky Sketchbook Project, a collection of about 47,000 sketchbooks completed by creative types from all over the world. You can browse the shelves at your leisure or buy a book to complete and be added to the catalogue.
This urban winery crushes the grapes, ferments, bottles and ages its wine right in the heart of an inner-city 'hood. You can book a behind-the-scenes tour to see the unique challenges its location presents and finish with a tasting of a selection of the wines produced here.
Located on the roof of The Hoxton, this bar and restaurant is like a ray of sunshine, with its brightly coloured fit-out and inventive cocktail menu with drinks served both hot and cold. Opening hours are weather dependent; opt to visit on a long summer's day.
No, not Disney's flying elephant; DUMBO stands for Down Under the Manhattan Bridge Overpass, and the neighbourhood is a buzzy gathering spot for families, young urbanites and visitors alike. There are myriad reasons to head here; allow us to enlighten you.
Brooklyn Bridge Park
This 34-hectare waterfront lot was a wasteland after the industry that used to thrive here moved out of the area; now it has been transformed into bucolic parklands where people come to laze around on its beaches, walk among the spectacular gardens or admire the Manhattan skyline.
Jane's Carousel
Having fast become a DUMBO landmark, Jane's Carousel is a must-try when in the area. The 98-year-old carousel, complete with 48 carved horses and two chariots, has been fully restored and is now housed in a glass pavilion designed by Pritzker Prize-winning French architect Jean Nouvel overlooking the East River. It costs just USD$2 to ride.
This is the kind of bookshop that can possibly only exist in New York. The home of an art book publisher, the space is sold as a 'laboratory for creative thought', hosting as it does exhibitions, performances, book signings and plenty else. Attend one of the many book launches that take place here, or just drop in to browse the shelves.
While chocolatier Jacques Torres has stores all over New York City, his original DUMBO chocolate boutique made his name as a creator of all manner of sweet treats. Resistance is futile.
Get the ultimate Brooklyn Instagram shot
So much of what we do and see when we travel these days is memorialised on Instagram, with many locations becoming ubiquitous on social media feeds. One such place is Washington Street in DUMBO, a cobblestone, red-bricked tenement-lined stretch that perfectly frames the Manhattan Bridge (and the Empire State Building beyond that) at the end of it. If you are looking to add it to your own feed, it's squeezed in between Front and Water streets or you could just look for the crowd of people jumping in the air on command and you'll know you have found it!
LEAVE YOUR COMMENT