A definitive list of the best restaurants in New York City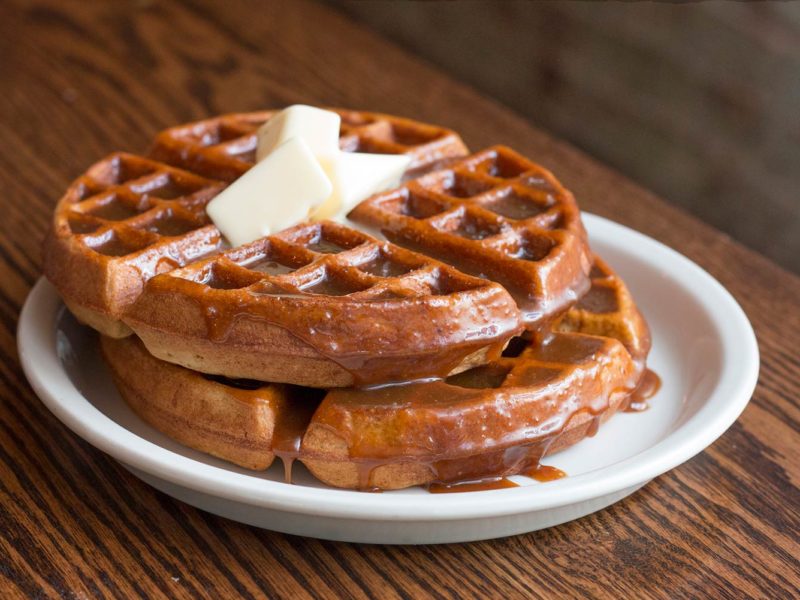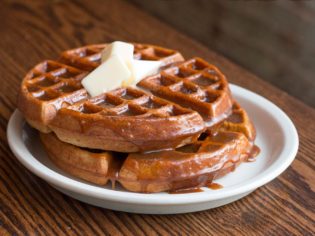 If you're a foodie you've come to the right place. From excellent Mexican to mouth-watering Italian and authentic eastern European cuisine, New York is a veritable smorgasbord of fabulous flavours.
The good news is you don't have to (necessarily) blow the budget to eat well. There are some cheap and cheerful food experiences to incorporate into your itinerary as well.
Here are some stellar places to incorporate into your New York food adventure.
If you want to push the boat out for a special meal while you're in the Big Apple, it's hard to go past Per Se. Since it opened its doors in 2004 it has been widely acknowledged as one of the city's greatest fine dining experiences. Chef Thomas Keller creates a daily nine-course tasting menu that you can enjoy along with spectacular views of Central Park. A trip to this three-Michelin-star restaurant is truly a once in a lifetime treat.
One of the great things about a trip to the US is the proximity to Mexico, so you can experience some authentic south of the border flavours. Atla is the hot new Mexican restaurant on the dining scene. There's a cracking cocktail list (with great tequilas and mezcals, naturally) as well as truly life-changing lobster tostadas.
Have your mind blown with a trip to Eataly, an enormous Italian "marketplace" in the heart of Manhattan with an array of different little dining sections. The displays of cakes, meats, cheeses and fresh pastas will have you abandoning your diet in a heartbeat.
This is the spot to sample that famous New York pizza everybody raves about. Roberta's has become something of an institution ever since opening in Bushwick, Brooklyn. The woodfired oven cranks out some of the best pizzas you can find across the five boroughs. Be warned – they don't take reservations and due to the restaurant's popularity the wait time can be crippling in busy periods.
No trip to New York would be complete without a bagel with smoked salmon and cream cheese (try the classic Russ & Daughters) and a pastrami and rye from Katz's Deli. A word to the wise, you might like to share one with a friend. They are as big as your head.
If you find yourself in the NoLita/SoHo area be sure to check out Café Gitane, which is something of an institution, especially for lunch or brunch. With an extensive menu there really is something for everyone. Sit outside and enjoy a healthy Moroccan couscous, baked pasta with gorgonzola, roasted tomatoes, breadcrumbs and prosciutto, or Yellowfin tuna ceviche and watch the world go by.
Good Ukranian food is an absolute joy and New York is home to some excellent eastern European dining. A great place to indulge in traditional dishes such as pierogi and borscht is Veselka in the East Village. It's open 24 hours and is something of an institution (the people watching is top notch).
The Momofuku group of restaurants have reached cult status in New York, with David Chang becoming something of a rockstar on the world food stage. Hit up the Noodle Bar for their famous pork buns and ramen, or try your hand at scoring a seat at the more upmarket Momofuku Ko for the dazzling (albeit pricey) tasting menu and don't miss testing out the brunch menu at Momofuku Ssäm Bar on weekends.
Head to The Spotted Pig in the West Village for some innovative "pub" fare. They do a sensational brunch menu on weekends (with mimosas and bloody marys aplenty) and dinner brings offerings such as sticky lamb ribs with pomegranate molasses and a killer chargrilled burger with Roquefort and shoestring fries. Kick on afterwards in the lively bar area.
It's said that New York has the best Italian outside of Italy and it's easy to believe – this city is spoiled for choice when it comes to an incredible bowl of pasta. One of the most enduring Italian classics is Il Buco. The house made egg pasta with truffles and parmigiano is something you'll remember for a long time to come.
Café Habana is a stalwart, and a great spot to laze away an afternoon in the city. The flagship Café Habana location was created out of an old-school New York diner in 1998. It has the most amazing grilled corn, tacos, Cuban sandwiches and cocktails (the frozen margaritas are a godsend on a hot New York summer's day.)
Sure, you're going to get a knockout steak dinner here, but it's more about the experience of eating at this classic American steakhouse. It's rich with history, having opened in Williamsburg (Brooklyn) in 1887. With its deep wood-panelled dining room and bow-tied waiters, a trip to Peter Luger Steak House is a truly unique New York dining experience.
LEAVE YOUR COMMENT