The best places to find good coffee in New York City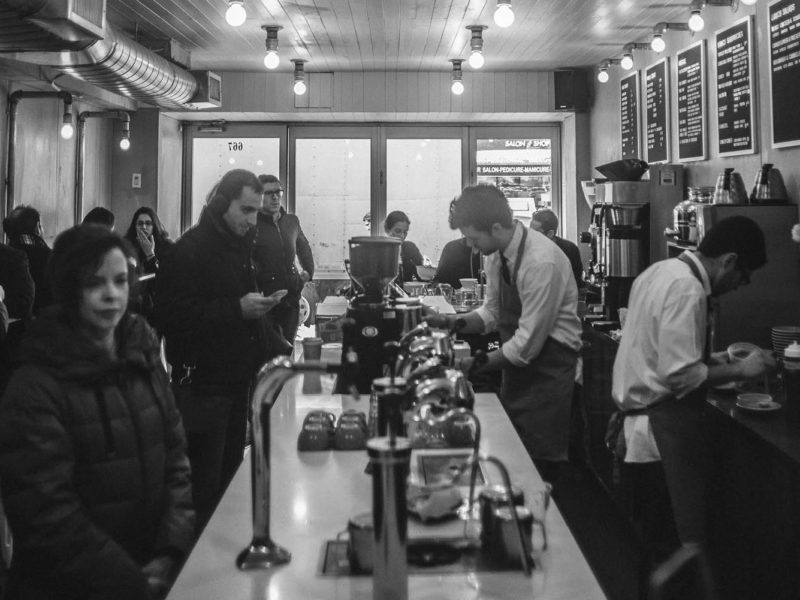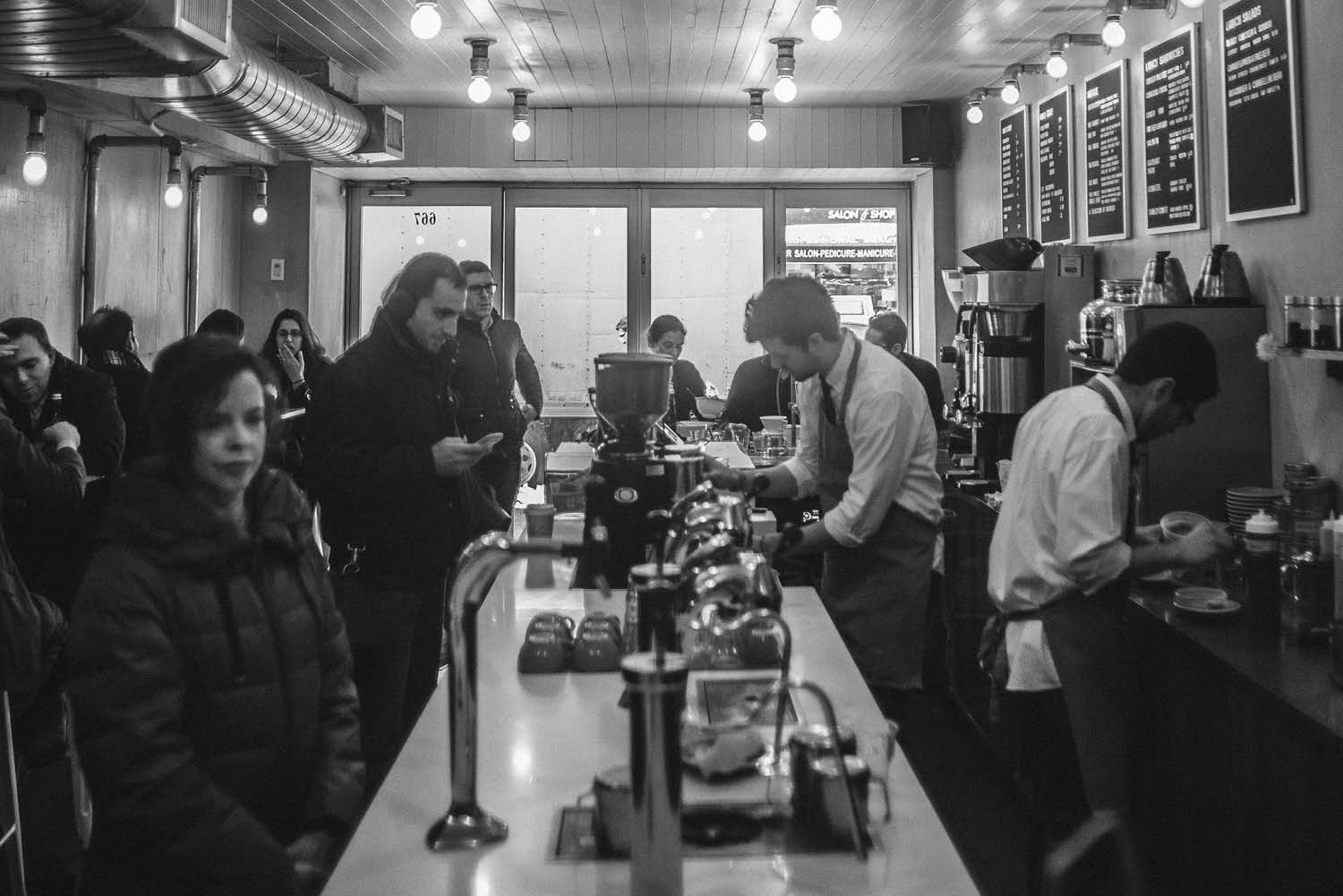 New York has long been slated for its coffee by espresso-loving Australians surprised to find the Big Apple isn't so big on the flat white…
But, as Kate Symons explains, this reputation is past its use-by date.
If there's one thing you need to keep up with the city that never sleeps, it's caffeine. Yet, for a long time, New York's coffee scene was the subject of derision for Australian travellers who had a hard time locating their favourite cup of joe – or at least a decent version of it.
Filter coffee has long reigned supreme in New York City, as it has across the United States. And while this remains true today, the espresso-based coffee culture has finally taken hold, meaning the search for a good flat white is no longer a punish in the Empire City.
Although long criticised, Starbucks can take some of the credit. The ubiquitous chain, boasting more than 200 locations in Manhattan alone, popularised espresso coffee in the USA. Generation Y can also take a bow; a 2017 report from Allegra World Coffee Portal showed American Millennials are much more likely to order a cappuccino (19 per cent) than a filter coffee (eight per cent).
Allegra Group CEO Jeffrey Young says: "New York was quite slow to pick up on the trend of craft coffee relative to other parts of the world. Even London was well ahead of New York many years ago.
"It was also behind the (American) west coast, but New York's catching up and probably destined to be the premier hotspot for coffee in the United States very soon, if it isn't already."
As director of the annual New York Coffee Festival, which will be held next month (13–15 October), Young has a unique insight into the city's coffee evolution. He says New York raced through coffee's third wave (cool, artisanal, independent), then the fourth (scientific and "geeky"), to arrive at its current destination.
"What we're seeing now is the emergence of the fifth wave, which is a branded, crafted boutique concept at scale," he says.
Young points to Bluestone Lane as the epitome of this crafted approach. The brand, founded by Aussie Nick Stone and modelled on Melbourne's iconic coffee culture, has maintained its artisanal vibe while expanding to more than 10 New York locations.
The Australian connection isn't unique. In fact, there is a surprising number of New York cafes with Aussie roots. Ruby's Cafe, a pioneer of the movement, moved into Soho in 2003 when, as co-owner Tim Sykes puts it, New York's limited espresso options were "undrinkable to Australian standards".
Since then there has been an explosion of Australian owned-and-operated cafes taking advantage of the espresso-shaped hole in the market as well as the locals' love of brunch. Yep, smashed avo is a menu staple in this concrete jungle, too.
Leon Unglik, co-founder of Midtown's Little Collins – another hat-tip to Melbourne's coffee excellence – says although the boom means you'll never be far from great coffee in NYC, it still pays to have a game plan.
"Because there is so much choice and New York is so congested, both with food and with coffee, I feel like you're rolling the dice if you walk into the first shop that you go by [so] it's always worth getting some recommendations," he says.
"That said, there are now options in every neighbourhood and that's something that you didn't have a few years back.
Speaking of recommendations, Little Collins, Ruby's and Bluestone Lane are a great start. Here are some more of our faves.
Birch Coffee
Serious, but not pretentious, Birch Coffee is another example of Young's fifth wave; a highly professional chain that has maintained an artisan vibe despite its expansion. Birch boasts eight Manhattan locations as well as one Long Island site, plus a bunch of retail partners.
Black Fox Coffee Co.
A nod to the traditional espresso bars of Europe, Black Fox opened last year to much acclaim. The popular cafe is located in the Financial District, but offers a distinct change of pace from life on Wall Street.
Cafe Grumpy
Cafe Grumpy first opened in Brooklyn in 2005 and has since expanded to eight New York City locations. Grumpy's signature Heartbreaker blend, one of many options, changes seasonally yet remains a New York favourite. Note to self: no laptops allowed in an effort to promote the not-so-grumpy ideal of genuine connection and communication.
Everyman Espresso
Owner Sam Penix's knuckle tattoo says it all. From pinky to pointer on his right hand is the city's iconic slogan – I 'heart' NY – but with a coffee cup instead of the heart. Penix's passion is evident at each of Everyman Espresso's three locations: East Village, Soho and Brooklyn.
Happy Bones
Do you know where the flat white originated? Me neither, because – and this may come as little surprise – both Australia and New Zealand emphatically lay claim to the achievement. In New York, Happy Bones is doing a stellar job flying the Kiwi flag, delivering beautifully smooth flat whites, and the rest, to the Little Italy crowd.
Stumptown Coffee Roasters
Originating in Portland, Oregon, Stumptown operates out of two New York locations: Greenwich Village and Midtown. Stumptown delivers on-the-money espresso-based drinks, but is arguably best known for its cold brew, available in cafes and grocery stores nationally.
The Elk
Part coffee shop, part grocery store, The Elk is a gorgeous spot in the leafy West Village. Founder Claire Chan, a Vancouver native, was previously a buyer at Bergdorf Goodman, which explains the stylish space. The coffee is as delicious as the experience is Instagrammable.
Two Hands
The coastal interiors, complete with lobster-pot lighting, set the tone at this relaxed, friendly cafe on Nolita's Mott Street. The name is a nod to the care involved in making each order, although it could also be a reference to the Heath Ledger film given this is another Australian effort. Side note: Two Hands has a Restaurant & Bar located in Tribeca.
LEAVE YOUR COMMENT