15 bucket-list eats in New York City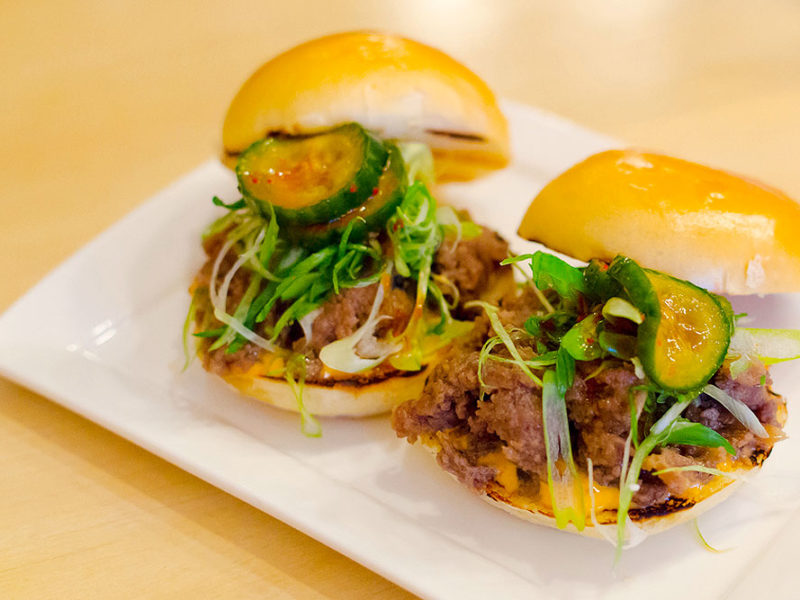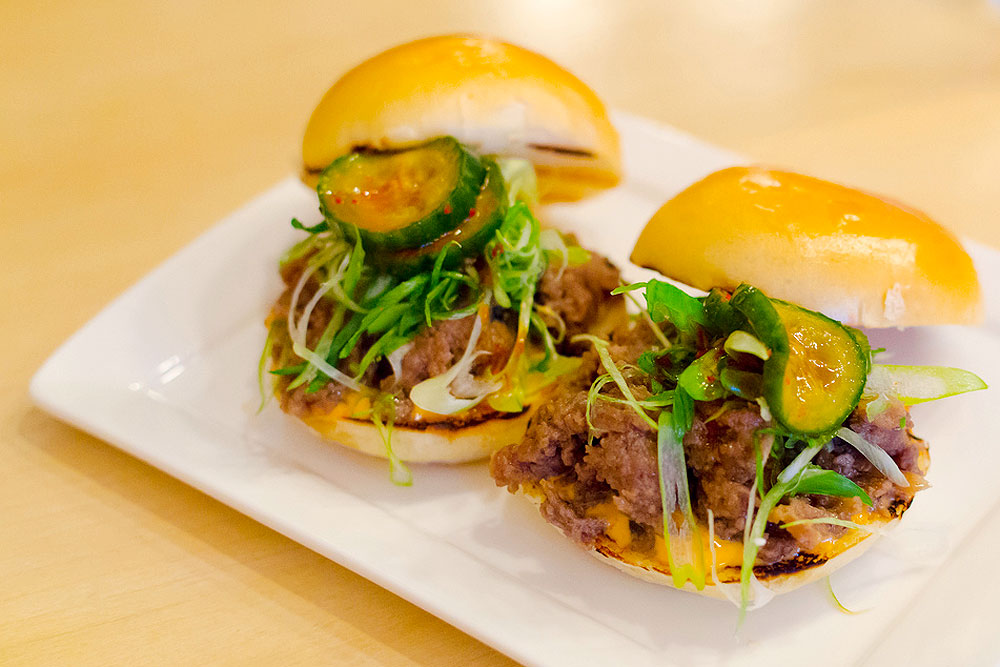 Hungry for the latest and greatest restaurants that New York has to offer? Look no further. We spoke with New York restaurant reviewer and co-founder of The Infatuation, Andrew Steinthal for his most beloved NYC eateries.
Full reviews of all restaurants and cafes listed below can be found at theinfatuation.com
Breakfast:
Russ & Daughters Cafe
127 Orchard St.
212-475-4881
A new sit-down restaurant from these legendary smoked fish purveyors.
Eating something from Russ & Daughters is a must, and unlike the original store up the street, here you can eat at a table.
Must try: Hot smoke/cold smoke
The Smile
26 Bond St.
646-329-5836
The perfect place to lap up practical breakfast while people watching some of New York's coolest looking folk.
Just don't expect them to be up before 11am.
Must try: Egg sandwich
Lunch:
Burger Joint at Le Parker Meridien Hotel
119 W. 56th St.
212-708-7414
Behind a red velvet curtain in this high-end hotel lobby lies one of New York City's best burgers.
It's a big call, yes, but you have to eat one of these burgers before leaving Midtown.
Must try: Burger with everything, aka 'The Works' – don't skip the fries either
Ippudo Westside
321 W. 51st St.
212-974-2500
The uptown location of our favorite Japanese restaurant import, here you can eat all the ramen you can possibly stand.
Must try: Akamura modern ramen
Cookshop
156 10th Ave.
212-924-4440
Cookshop does some of the best brunches and lunches in town, and it's conveniently located next door to The Standard High Line hotel.
Must try: Anything that involves eggs
Danji
346 W. 52nd St.
212-586-2880
Modern Korean food. All you need to know is two words: bulgogi sliders.
Must try: Bulgogi sliders
Joe's Pizza
7 Carmine St.
212-366-1182
If you leave without getting a slice from Joe's, New York can't allow you back. It's in their city charter.
Must try: Plain slice
Luke's Lobster
93 E. 7th St.
212-387-8487
The original East Village location of a fast-growing lobster roll empire.
Even if you happen to be visiting from Maine, you need to eat one of these bad boys.
Must try: Lobster roll
Dinner:
Il Buco
47 Bond St.
212-533-1932
When you return from your New York escapade, someone at home is going to ask you "Did you eat the best Italian food?", to which you will reply, "Yes, in a rustic antique shop."
You will be instantly more likable and respected by your friends and coworkers after wining and dining at Il Buco.
Must try: Beef carpaccio with fried chickpeas
L'Artusi
228 W. 10th St.
212-255-5757
Show up, sit at the bar, eat pasta, eat olive oil cake, repeat.
L'Artusi has excellent food and the best vibe ever. No wonder it's a favourite among New York locals.
Must try: Olive oil cake
Vinegar Hill House
72 Hudson Ave.
718-522-1018
Here's how the greatest day in Brooklyn works – you start on a Saturday at about 4pm, walk across the Brooklyn Bridge into Dumbo, continue on to Vinegar Hill House, eat delicious food, then send us a thank you email for planning the greatest day ever.
Done.
Must try: Country chop
Paulie Gee's
60 Greenpoint Ave.
347-987-3747
If ever you were going to venture over to Greenpoint, this is where we'd tell you to eat.
Paulie Gee's has some of the best and most creative pizzas in the city, and Paulie himself will be walking around talking to customers.
At the very least you can tell your friends that you've heard of it. That's pretty cool too.
Must try: Hellboy pizza
Late Night/Second Dinner:
Blue Ribbon Brasserie
97 Sullivan St.
212-274-0404
If we were going to tell you to have one meal on your first trip to New York City, this would be it.
We'd also tell you to have it at 2am. Blue Ribbon is open until 4.
Must try: Beef marrow and fried chicken
Momofuku Ssam Bar
207 2nd Ave.
212-254-3500
Another classic that we still have in heavy rotation, after all these years.
David Chang's Korean food empire started here, and it's still putting out amazing food.
It's also open late, in case you've been out at the theatre…
Must try: Rice cakes and pork buns
The Spotted Pig
314 W. 11th St.
212-620-0393
Not only is this one of New York's best restaurants, it's one of the city's best hangouts.
Put your name in with the host and head up to the bar on the second floor for some drinks and action until your table is ready.
Or maybe just skip eating altogether and see where the night takes you.
Must try: Chargrilled burger
LEAVE YOUR COMMENT