3 New York restaurants to have on your radar, according to Neil Perry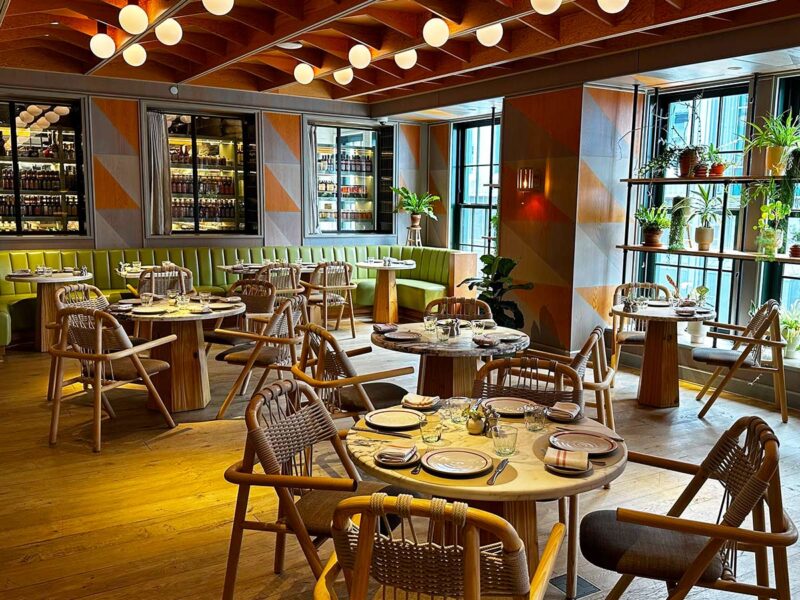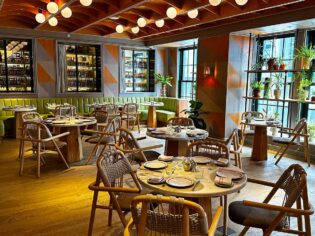 Wondering where to eat in New York? Let Neil Perry's top picks guide you on your next trip to the Big Apple.
Earlier this year I was lucky enough to take a highlights tour of the New York restaurants led by Australian chef, restaurateur, author and television presenter, Neil Perry (I know, I also can't believe my luck). With such an overwhelming number of possibilities when it comes to dining in New York – everything from street cart hotdogs and pizza slices to freshly baked goods to fine dining – there's nothing like letting a world-class chef pick for you.
Here are three Neil Perry-recommended new(ish) restaurants to have on your radar when you're next in New York City.
1. Jean-Georges' Tin Building
I'm technically starting with a whole Tin Building packed with 15 restaurants and bars and six different retail spaces all curated by famed French chef, Jean-Georges Vongerichten. Inspired by the flavours of his childhood spent travelling America, Hong Kong, Thailand, Singapore, Mexico and all over Europe, the immersive concept is also a tribute to the now-closed Fulton Fish Market in which the Tin Building resides.
You could quite literally let your tastebuds travel the world by visiting the different restaurants, including timeless French fare at T.Brasserie, vegetarian creations at Seeds & Weeds, sushi and sake at Shikku, fun takes on the classic egg brekkie sandwich at Double Yolk, fresh seafood at Fulton Fish Co. and so much more. Or, my personal favourite, loosen your belt, gather a group together and indulge in a private degustation with a taste of every restaurant and cafe under the Tin Building roof.
This is also where you can come to grab grocery essentials, from locally farmed fruit, veg and fish to freshly baked bread to pantry items to bouquets of flowers. It's so hip it was featured in season two of And Just Like That.
2. La Cabra Bakery, Soho
Start your day right with a genuinely good coffee (as in, Australian-standard good) or authentic matcha latte to wash down the incredible selection of pastries on offer at La Cabra Bakery in Soho. This is where I finally understood why Americans are such big fans of cinnamon scrolls – Cinnabon, this is not. You'll most likely have to line up, but it's fast-moving, and you can spend your time watching the pastries chefs prepare and bake the goodies from their open kitchen behind the front counter.
The space features minimalist, sleek Nordic design features, including Kasper Würtz ceramics, to sit down in (if you're lucky enough to nab one of the few tables set up out front) or simply enjoy while you wait to order. Their original location is in East Village.
3. Dante, West Village
Owned by Aussie, Linden Pride, the West Village location of Dante is perfect for a creative cocktail and nibbles. Find everything from the Dante twist on the classic Martini, to original concoctions like the 'With A Twist' cocktail made with absolut citron, gin, carpano dry, essence of grapefruit, lemon and lime. While you shouldn't sleep on the food offerings here – they're focused on a wood-fire grill and charcoal oven – head to the original location on Macdougal Street in Greenwich Village for dinner.
The decor feels like stepping back in time, to a classy, tiled bar of yore complete with leather booth seats and a three-piece live band. vines stretch around inside and out, making this the perfect oasis to step into off the busy (and greenery-free) New York streets.
LEAVE YOUR COMMENT