We just found New York's best secret Airbnb stays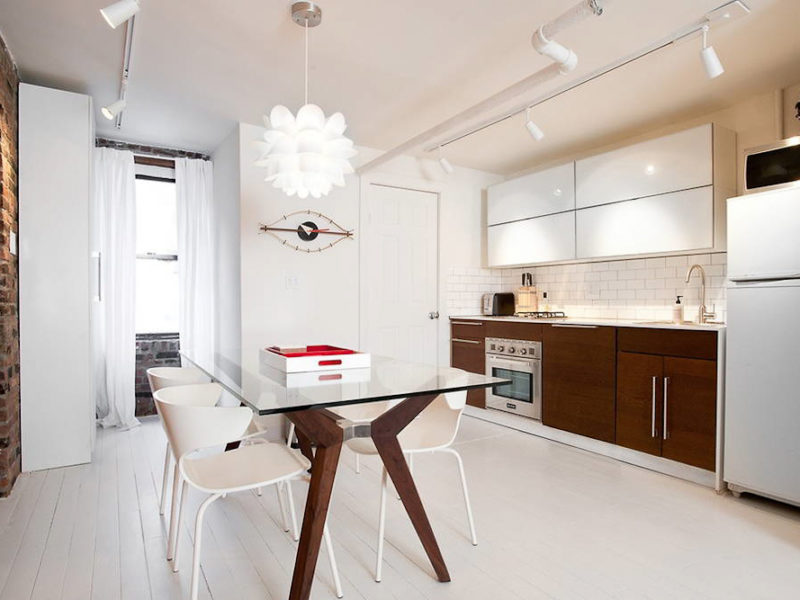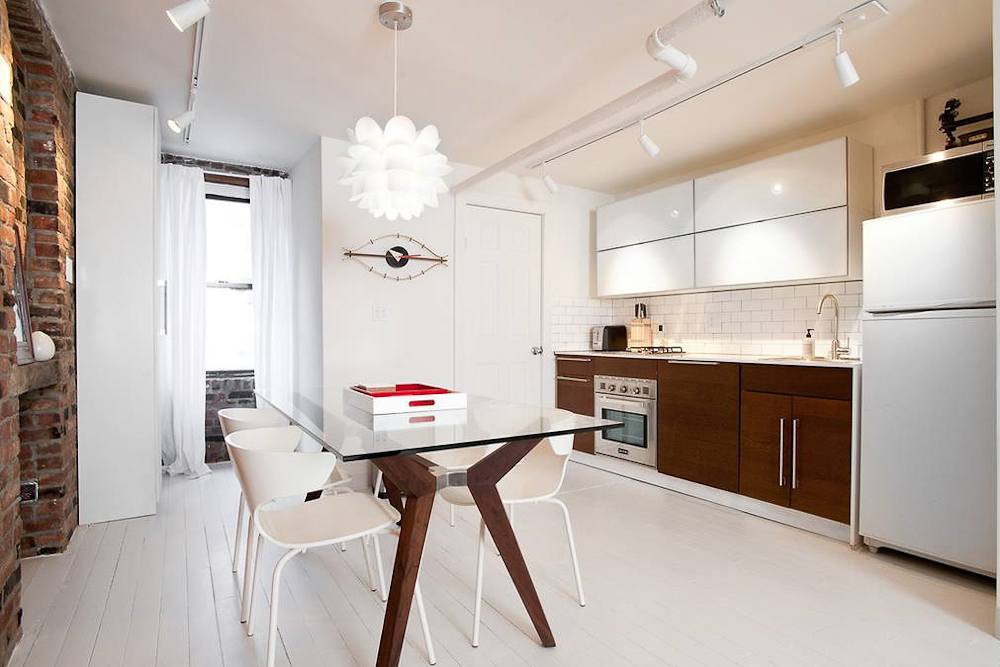 New York is a city that millions of travellers dream of… but such a memorable city deserves memorable accommodation that's close to the action, close to your budget and reflects your personality too. So Steve Madgwick steps away from the five-star hotels to find the best Airbnb stays in the Big Apple right now.
1. Soho: loft for the stylish couple
Grit on the outside, design-focused inside: a New York trademark. This contemporary loft in Soho marries form and function, with an oversized custom sofa, luxurious drapes and exposed brick walls plus a 'media centre' for down days.
There's a subway station at the end of the block, with easy access to Chinatown, Greenwich, East Village and Chelsea. But there are a plethora of eating spots and chic boutiques locally, wherever you care to stroll, and a proximate CitiBike station for further afield.
Price: $429 / night
2. Gramercy Park: bang for your budget
It's astounding what you can get in New York if you don't go for the big name neighbourhoods, particularly if you're willing to stay a while.
This freshly renovated Gramercy Park duplex loft near Midtown Manhattan has gargantuan ceilings, a useful kitchen, and quirky bathroom complete with Japanese self-flushing toilet.
A cedar terrace and mezzanine give you options in a typically New York space. Throw in a free gym pass plus an Arts and Culture pass for free access to the American Museum of Natural History, Guggenheim, and the New York Botanical Garden et al.
The catch? There is a minimum 30-day stay.
Price: $209 / night
3. Dumbo: small group dynamics
Dumbo is not an insult, at least in New York terms, but actually one of the coolest neighbourhoods around; and it's only a block away from Brooklyn and Manhattan bridges.
This light-drenched two-bedroom pad with skyline and park views sleeps six at a squeeze – great for a reunion.
The stainless steel kitchen gives a stylish stay-in option for the long-termers, and for the night and day wanderers the good news is that you're only one subway stop from Manhattan and four from Soho.
Price: $254 / night
4. Lower East Side: for the family
The Lower East Side is no longer the downtrodden darling, but one of New York's most vibrant neighbourhoods with plenty to keep a modern family distracted.
Bunk in, cook and entertain in this huge two-bedroomed apartment – sleeps up to eight – with its open kitchen with shiny new appliances and two bathrooms, before heading out on bonding expeditions.
It's a quiet and safe apartment, and there are plenty of amazing food option around every corner (bialys, donuts, pie, pickles, soba) and the odd second hand clothes store still strutting it amongst the gentrification.
Price: $671 / night
5. Greenwich Village: lofty luxury
Ever-cool Greenwich Village has been on many an artist's radar forever, but not everyone wants to stay with starving artists.
If it wasn't for the Village, you'd probably want to spend your entire time in this 2500 square feet, 3.8-metre-high beamed ceiling, centrally air-conditioned designer loft.
It sleeps eight at a stretch, with a king bed in the master bedroom, and an ample entertainment system which includes a seven-speaker surround-sound system and 65-inch flat-screen.
A couple of fire places and original artwork add those homely touches. If you tire of the area's farmers' markets and street performers, Union Square subway hub is three blocks away.
Price: $1465 / night
LEAVE YOUR COMMENT