Insider guides to New Zealand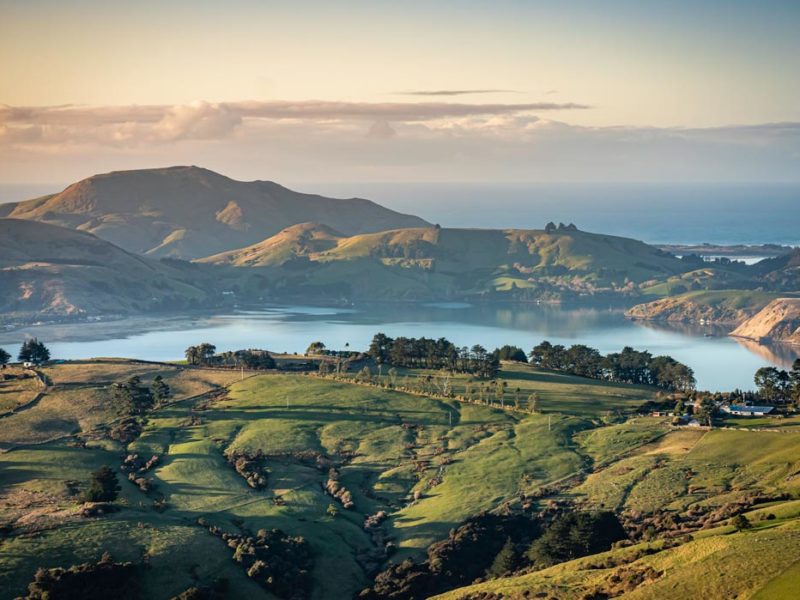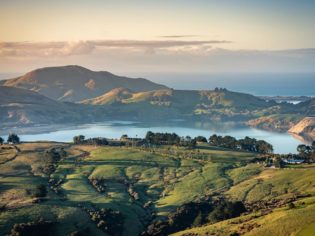 From the Auckland and Wellington to Queenstown and Dunedin – here, insider guides to all the places in the New Zealand you can't wait to get back to or visit next year.
Read all 107 Insider Guides from around the world here.
Auckland | Wellington | Queenstown | Dunedin
Insider: Cara Mygind, communications specialist
After 20 years living away from New Zealand, I'm loving playing tourist and reacquainting myself with my hometown. So much has changed, yet so much has stayed the same – the City of Sails has so many suburbs to explore with fantastic stores and eateries.
My day always starts with an early morning sunrise walk up one of Auckland's many volcanoes – the vista is always worth the climb. Maungawhau (Mt Eden) and Maungarei (Mt Wellington) are my picks – or you can always get the ferry over to Rangitoto for spectacular views back to the city.
Post walk, head to Orakei Bay Village gem, Ampersand, for brunch – (it's never too early for their retro prawn cocktail!) followed by a wander around the local stores and food trucks. A&C Homestore always pulls me in with their beautiful homewares.
For a chilled day, Silky Otter Cinemas in Orakei is also a must do – wines, cheese platters and my favourite, the decadent, locally made Duck Island ice-cream served anytime to your reclining, very large(!) leather seat.
Getting out on the water and visiting the vineyards, beaches and restaurants on Waiheke Island is still one of my favourite Auckland escapes. Staying at least one night is recommended!
In the afternoon take a relaxed wander around the city fringe suburbs. K-Road, Ponsonby Road, leading onto Jervois Road is still a favourite. Local designers, bars, cafes and restaurants line the walk with new and old shopping institutions Juliette Hogan, Gregory, Ricochet, The Poi Room, Wallace Rose and Deadly Ponies.
You can take your pick for pre-dinner drinks spots in Jervois Road, but Jervois Road Wine Bar is always fun and packed with friendly locals. Dinner is at Auckland institution Cibo. The food is consistently incredible and, trust me, you'll want to save room for one of their pavlovas – the super brilliant Cibo team will even let you debate its origins.
Insider: Jeremy Taylor, co-owner of Slow Boat Records, a Cuba Street institution
I guess you'd say, crudely speaking, that Cuba Street is the New Zealand capital's version of San Francisco's Haight-Ashbury – only smaller, more contained, and chock full of fiercely independent and unique businesses, each contributing to the vibe and atmosphere of the neighbourhood – one quite unlike anything else Wellington has to offer.
Here is my pick of these locations, in and around Cuba Street.
We here at Slow Boat are justifiably proud of our place in the Cuba community. Opened in 1985 (in a smaller store up the road, which is now a kebab shop), we have a massive array of new and used LPs, CDs, DVDs, posters, tee shirts and accessories; stock all kinds of music, and mail order new releases and collectables daily throughout NZ, and all over the world.
In an inauspicious mall called the Left Bank, is the Starta Bread Kitchen, where some of the best bread you will ever encounter is baked; their seed and grain loaf is heavenly, their Portuguese custard tarts otherworldly, and I'll be damned if I can pick a favourite from their ham and cheese baguette, egg and cress sandwich, and roast chicken sandwich.
Our favourite live music venue, just a few doors down from us and upstairs, is home to a world-class performance space that accommodates 400+ punters, has a balcony and great craft beer selection, which has presented intimate shows from celebrated international acts, as well as offering opportunity for rising NZ music talent.
Taste Of Home, 128 Vivian Street
For some of the best and most authentic Chinese food you will find in the city, take a detour onto Vivian Street, to Taste of Home, where owners Tina and Steve prepare delicious, spicy, hand-pulled noodles to order in their tiny restaurant space – grab a bowl of yo po mian, or some dan dan noodles, and fast track your way to happiness.
New kid on the block is the freshly minted Duck Island Ice Cream, directly across the road from Slow Boat, in the old Cuba Fruit (RIP) shop space.
Unique flavours – toasted marshmallow, boysenberry cheesecake, black sticky rice – abound, as do gluten-free and dairy-free options.
The flagship store of premium local coffee roaster Coffee Supreme, Customs is a delightful wee cafe tucked just off Cuba Street that has the most delicious coffee – filter and espresso, incredible doughnuts, and magnificent toast (trust me on this).
Insider: Geoff Gemell, the captain of the Pacific Jemm, Eichardt's Private Hotel's luxury cruising yacht, reveals the hidden gems of Lake Wakatipu
Bob's Cove
Bob's Cove is gorgeously hidden away and only a short 30-minute cruise from Queenstown. For one of the most stunning views of the lake, you can hike up the Twelve Mile Delta Track spotting plenty of New Zealand's native birdlife along the way. The best time of the year to visit is Christmas when the southern red rata trees are in full blossom with their radiant red leaves.
Pig and Pigeon islands
Just before Glenorchy on the northern end of Lake Wakatipu rests these two remote islands. Pig and Pigeon islands are both inaccessible without a permit and a cruise is the best way to get ashore and explore these hidden gems. On the handful of walking tracks you will be able to receive grand views over the peaks and it is more than likely that you will encounter the iconic flightless bird, the weka.
Glenorchy
Quite well known to Lord of the Rings fans, this quaint township is still very much hidden away from the bustling lifestyle of Queenstown. Mt Earnslaw forms the background, which can be truly appreciated from the Bennett's Bluff Lookout. Listed in the top ten scenic routes in the country, visitors will enjoy the multitude of alpine trails with the most breathtaking views of the Southern Alps.
Insider: Sarah Bramhall, PR and promotions advisor for Enterprise Dunedin
It's got a vibrant street art and live music scene, but it's Dunedin's wealth of rare and endangered inhabitants that have Sarah all aflutter. "Down here [in the south of New Zealand's South Island], you can experience some of the best wildlife viewing in New Zealand on the Otago Peninsula and Dunedin surrounds within 30 minutes of the downtown area."
Bramhall's top local wildlife experience recommendations?
Viewing the royal albatross at the Royal Albatross Centre
Home to the world's only mainland breeding colony of northern royal albatross, the best place to view them is at this enclosed observatory. "Windy days are best if you want to watch the birds soar and swoop around the headland, and to see gigantic, fluffy albatross chicks, aim for an autumn or winter visit."
Waiting for the blue penguins at Blue Penguins Pukekura
A 75-minute tour that takes you to a protected beach reserve and viewing platform. "These comical characters gather in groups offshore and crest through the water to come to shore, back to their burrows. I never tire of watching them waddle up the beach."
Head out with a local guide or via a managed wildlife attraction. "Not only does this add a rich layer of expert knowledge to your experience, they also know the best spots to find wildlife, and importantly, how to view these amazing species in a way that won't stress them out."