Where to eat, stay and play in Christchurch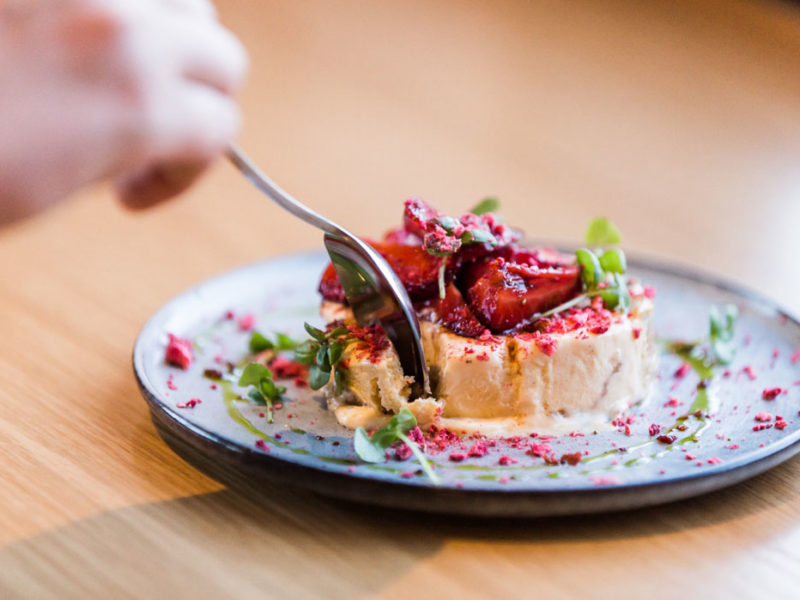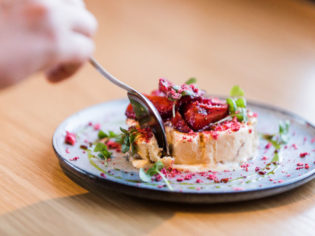 From creative precincts to riverside markets, discover the new energy of a city reinvented.
Christchurch is the largest city in New Zealand's South Island and the gateway to some of the country's most awe-inspiring scenery and national parks.
It is traditionally known for its leafy English heritage, but the damage sustained during the Canterbury earthquakes of 2010-2011 (the most devastating of which took place on 22 February 2011 – killing 185 people, destroying 10,000 buildings and wiping out many familiar landmarks) has forced the city to rebuild and reinvent itself over the last decade.
While scars are still visible, the city has reemerged as a unique destination brimming with grassroots innovation and creativity, which has manifested in buzzing new precincts, a dynamic dining scene and inspiring responses to the legacy left by the earthquakes.
And the hallmarks that first lent Christchurch its nickname the 'Garden City' can still be found in punting along the Avon River, strolling through the Botanic Gardens and exploring the collegiate public spaces of Christchurch's Gothic Revival-style Arts Centre.
Put these places and experiences on your itinerary to make the most out of your stay.
Where to eat in Christchurch
You'll find Hello Sunday in the street-art strewn, industrial neighbourhood of Sydenham, set within a 19th-century cottage with a gabled roof that began life as a post office before serving as the local Baptist Church Sunday School.
Today, this cafe delivers some of the best brunch around, with menu items ranging from the virtuous: chia pudding with stone fruit and mango foam, to the slightly more decadent: cinnamon brioche and Korean fried chicken with barbecue sauce and kimchi.
Light-filled but cosy inside, with big windows, wooden floorboards and pendant lighting, this Christchurch hotspot is a few minutes' walk to boutique shopping and entertainment precinct The Colombo – home to all manner of eateries and stores, plus an arthouse cinema.
Another serious contender for Christchurch's top brunch spot, Miro is located in the city's landmark pink Midland Building on the bank of the Avon River.
Claiming the best Bloody Mary in town, it does a good line in breakfast cocktails alongside fresh juices, smoothies and Allpress coffee, and puts a twist on the classics.
Think waffles with caramelised banana, bacon, coconut yoghurt and maple syrup; and eggs benedict served with potato and leek cakes and smoked salmon.
An artfully designed space that plays on the building's heritage, the cafe is also open for dinner on Friday and Saturday nights.
It's moments from The Terrace, a new $130 million hospitality riverside hospitality precinct.
Upstairs in a heritage building that was home to one of Christchurch's first restaurants you'll find one of its current favourites: Twenty Seven Steps is a sophisticated and modern bistro that serves unpretentious meals full of heart and flavour alongside predominantly local wines.
Its centrepiece windows – arched, Art Deco beauties – reflect Twenty Seven Steps' location on New Regent Street.
A 1930s pedestrian mall built in pastel-hued Spanish Mission architectural style, it survives today as Christchurch's only complete heritage streetscape.
Make your way to the city centre's Little High Eatery on High Street if you can't decide what you feel like for dinner.
This reimagined food court is home to eight different eateries serving up everything from Bacon Brothers burgers to handmade dumplings; bao and dim sum at Eightgrains; Venezuelan-inspired char-grilled barbecue meats at El Fogón Grill; and Thai street food and Asian beer at Noodlemonk.
When you've had your fill, nip next door to Not Without You, a welcoming wine bar that showcases New Zealand classics as well as little-known gems.
The Little High Eatery forms part of Christchurch's newly dubbed SALT district. Its name is both an acronym – its bordering streets are St Asaph, Lichfield and Tuam – and a shortened form of South Alternative, which marks this lively part of town's point of difference from the rest of the city centre.
SALT puts you in the vicinity of more Christchurch favourites: there's coffee, breakfast and sliders in a grand old former post office building at C1 Espresso; elegant all-day eatery Earl; ever-popular Pot Sticker Dumpling Bar; and Boxed Quarter – a creative precinct that's home to a diverse dining offering in and of itself.
Where to stay in Christchurch
This modern but quirky two-bedroom apartment, available to rent through Airbnb, is set within the Boxed Quarter precinct – a hub of art, music, food and culture in the city centre.
It has an eclectic showcase of art on the walls by local artists, which complements the creative energy of the precinct in general.
Come morning, head downstairs to Engine Coffee Brewers for breakfast; these guys are coffee pursuits and ARTpartment guests receive a free cup with any breakfast menu item.
A boutique hotel in the heart of central Christchurch, Hotel Montreal offers 26 spacious suites, many with their own private balconies.
The Polo Bar offers Argentinian share plates to enjoy by the fire, plus a leafy courtyard complete with pizza oven. There's even a croquet lawn here if you want to flex your inner Pom.
This charming accommodation is housed in a 1910 timber villa that has been restored and converted into boutique, sustainably minded accommodation on the edge of the city centre, opposite the Cardboard Cathedral.
Eco Villa's eight upcycled rooms cater to all budgets and are paired with beautiful shared spaces and access to a guest kitchen, edible garden and private outdoor baths.
The owners, with their passion for environmentalism and the Christchurch rebuild, serve a homemade organic breakfast in the morning.
This five-star guesthouse is based in an Italian-style historic villa painted in sherbet pink and serves a fittingly Mediterranean breakfast.
Quiet yet centrally located right on the edge of the Botanic Gardens, The Classic Villa's 15 rooms are each named after distinguished Cantabrians connected to the locality, including the Christchurch Arts Centre (the former site of Canterbury University), which is located across the road from the villa.
Four blocks from the city centre, Pomeroy's on Kilmore is a bed and breakfast with all the trimmings of a boutique hotel.
Its five rooms are each beautifully furnished and three feature French doors opening onto a lovely garden area.
Better still, the bed and breakfast sits right next door to Pomeroy's Old Brewery Inn – with its craft beers on tap, inventive meals served in its restaurant, Victoria's Kitchen, and all the warmth and atmosphere of a proper English-style pub.
In turn, Pom's adjoins Little Pom's: a gem of a neighbourhood cafe with excellent breakfast, brunch and lunch options.
Where to play in Christchurch
Explore Christchurch three ways
Get to know Christchurch from three different perspectives, literally, by signing up for three of its most iconic experiences.
First, explore the city from onboard a restored heritage tram, which trundles around the centre taking in sights including Cathedral Square, the Gothic Revival-style Christchurch Arts Centre, the Canterbury Museum and New Regent Street. A day ticket will allow you to hop on and off at appropriate stops for the other key attractions.
With its punter dressed in Edwardian garb navigating you gently along the water, punting on the Avon River will make you feel like you've been transported to an old English university town.
And the Christchurch Gondola, which scales 862 metres up the side of Mt Cavendish, provides spectacular views across the Canterbury region.
Designed by Pritzker Prize-winning architect Shigeru Ban, Transitional Cathedral was built after Christchurch's original Christ Church Cathedral was badly damaged in February 2011.
Dubbed the 'Cardboard Cathedral' – a nickname that stuck – due to the cardboard tubes used in its construction, this bold and elegant A-frame building quickly became a symbol of inspiration and forward thinking following the earthquake.
The Transitional Cathedral runs an arts and music program as well as church services; meanwhile, the original quake-damaged cathedral is being restored.
Two minutes' walk from the Cardboard Cathedral on Cashel Street, you'll find another unusual and powerful memorial.
Conceived by artist Peter Majendie, this installation on the site of a demolished Presbyterian church remembers each earthquake victim through its poignant placement of 185 white chairs.
Through photography, first-person video testimonials, interactive displays and artefacts, this compact museum charts how Christchurch was redefined by the 2010-2011 earthquakes.
Among the objects on display here that have come to define the Canterbury earthquakes include the spire of Christ Church Cathedral and the clocks from the now-demolished former railway station.
Compelling and affecting, it's a must-visit for anyone interested in understanding the impact of these events and the city as you see it today.
The museum also brings the visitor up to date with progress in regeneration and the recovery projects underway.
Quake City is part of Canterbury Museum, which explores New Zealand's rich cultural and natural heritage.
Its main site is a 10-minute walk away from Quake City in the city's Cultural Precinct alongside the Christchurch Arts Centre and Christchurch Art Gallery, and close to the Christchurch Botanic Gardens.
This beautiful modern building, with its dramatic glass facade, has reopened since its closure from the earthquakes and is a focal point of Christchurch's arts thriving arts scene.
You'll find a dynamic mix of local, international, historic and contemporary work spread across two expansive floors at the Christchurch Art Gallery, plus an excellent design store (ideal for picking up some souvenirs with a difference) and a roster of artist talks, films and activities for kids.
Christchurch's strong public art program, SCAPE Public Art, continues to install sculptures across the city.
Permanent works include twin sculptures by acclaimed British artist Antony Gormley, Stay, placed mid-stream in the Avon River and at the Northern Quadrangle of the Christchurch Arts Centre; Diminish and Ascend by David McCracken, a sculptural staircase rising out of a lake in the Botanic Gardens; and New Zealand's largest public sculpture, Fanfare, by Neil Dawson – a six-storey-high sphere whose installation high on the Canterbury Plains at Christchurch's northern entrance has created a new landmark for the city's skyline.
This indoor market became an instant hit when it opened in the city centre late 2019: a buzzing hub of boutique shopping, restaurants, cafes, bars and market stalls.
Overlooking the Avon River and open seven days a week, you'll find merchants here selling everything from artisan vinegar to hot sauce, fresh herbs, cured meats and chocolate, and bars and eateries dishing up everything from Japanese ramen to Spanish tapas, Greek souvlakis and Bavarian beer.
And just as the produce here is guaranteed to come from the surrounding Canterbury region, the boutiques tucked into the market's network of laneways also hero local.
You'll find offerings including Kiwi Original, selling New Zealand-made gifts and knitwear; and carefully curated and sustainably minded Abode, with its hygge-inspired homeware and ethical Kiwi fashion.
One of New Zealand's premier jazz clubs, Fat Eddie's is a Christchurch institution and a fine way to spend an evening, with live music each night, classic cocktails and late-night bar food.
After its original home was damaged beyond repair in the February 2011 earthquake, it became one of the first venues to open on the city's riverside Terrace precinct and has been re-embraced the local community.
Other late-night establishments worth checking out include bar and burger joint Smash Palace, a stalwart of the Christchurch rebuild with a beer garden and original bus-converted-into-a-bar still on site, and hidden bars Parlour (at Cathedral Square's O.G.B.), Boo Radley's and Red Light District.
LEAVE YOUR COMMENT