A first-timers guide to Queenstown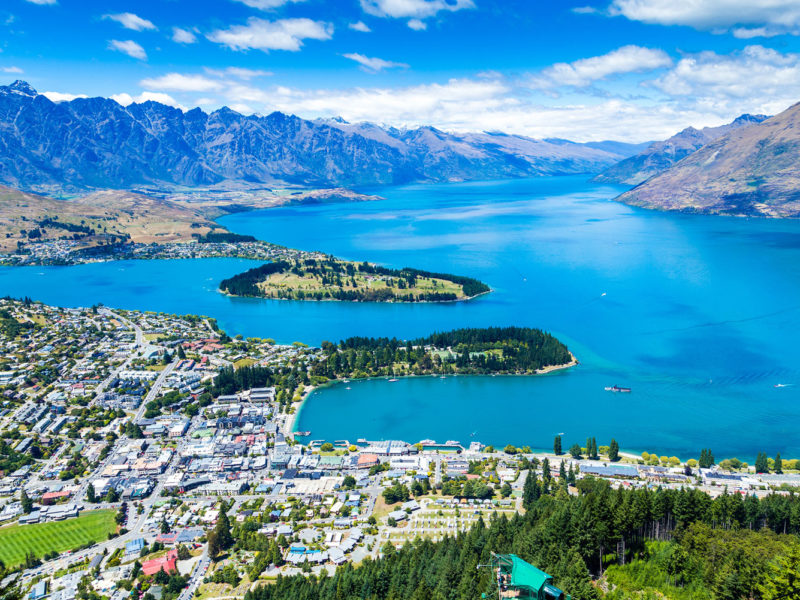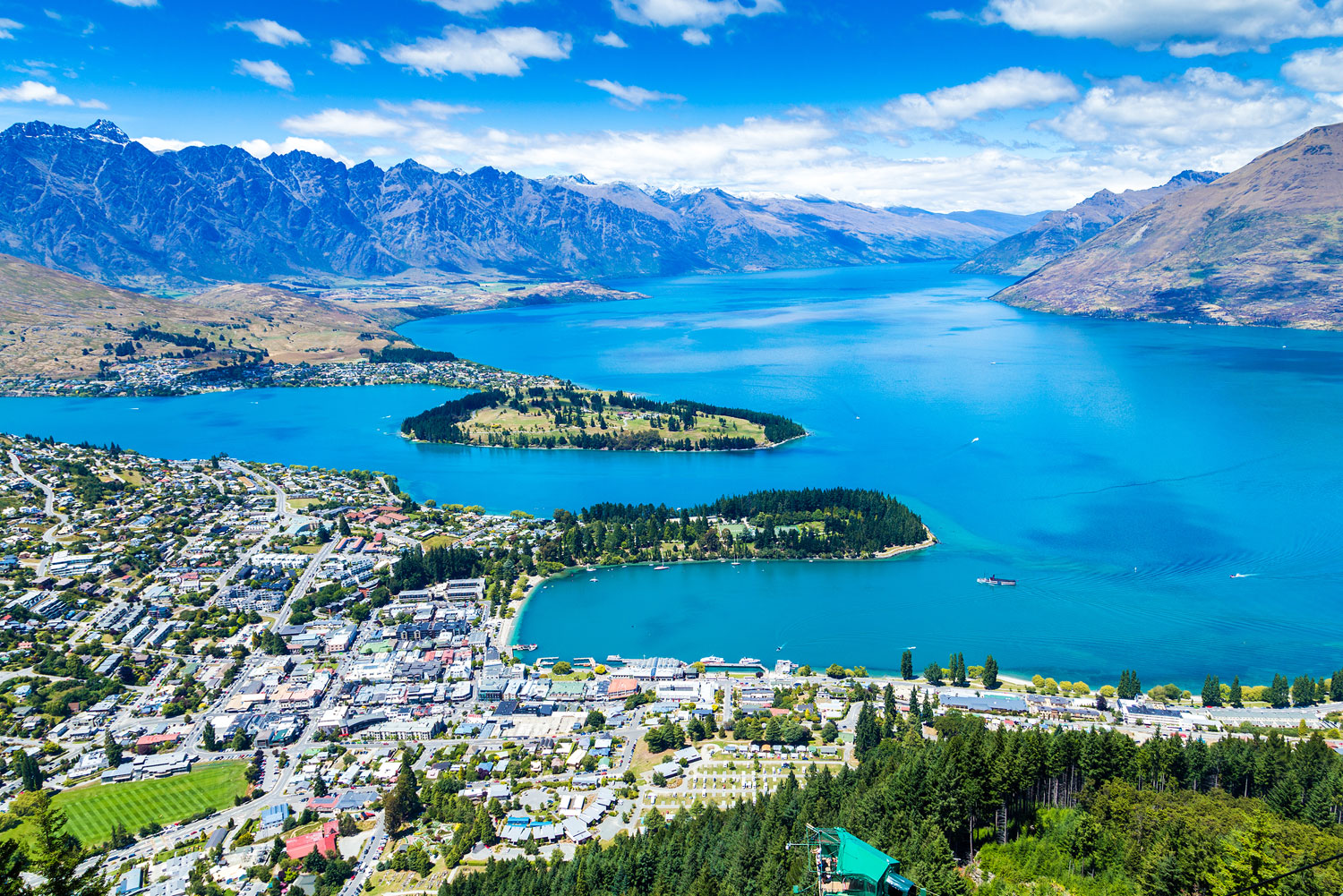 New Zealand's most famous ski resort town is as pretty as it is adventurous. Here's the lowdown on this South Island gem.
Airport transfer
Road
The airport is located just eight kilometres from the town centre.
A public bus will take you 25 minutes and cost $8; a shuttle bus will take you 20 minutes and cost around $10; a taxi will take just 15 minutes and cost around $30.
River
Get your adrenaline pumping immediately by taking a public bus
The jetty is adjacent to the airport and your luggage is transferred to your hotel while you do 360-degree spins all the way to town.
The cost is $535 for two people. Pricey, yes, but very memorable.
Food
Buy quality sweets and chocolates, plus store-made fudge and nougat.
This buzzy and funky restaurant serves up a banquet menu of Malaysian street-style cuisine.
Drink
Hidden down a back alley, this restaurant has a cosy, dimly lit cocktail bar, which is the perfect place to have an after-dinner drink by the fire.
No time to head out of town to a vineyard? With more than 80 local award-winning and boutique wines in house, this is the best alternative.
Coffee
A little bit of Melbourne in the mountains – say no more.
A good-time cafe: listen to cool tunes while savouring top coffee and hearty food.
Where to stay
Queenstown's most iconic hotel, Eichardt's Private Hotel dates back to 1859 when William Gilbert Rees built a homestead on Lake Wakatipu.
When the gold rush came in the 1860s, the entrepreneurial Rees turned to hotel-keeping; his woolshed was given a wooden façade and named the Queen's Arms Hotel.
In 1866, he partnered with Albert Eichardt who later became the sole proprietor. The hotel became known as Eichardt's Private Hotel and quickly became the most exclusive place to stay in Queenstown. With five hotel suites, four apartments, and a private residence, the intimate hotel has some of the best lake views in town.
The interiors, which are designed by Virginia Fisher, are inspired by New England design; the guest rooms ooze luxury and are supremely comfortable with cosy fireplaces and premium furnishings.
The hotel's bar has a great menu with dishes made from fresh, organic local produce, as well as an award-winning wine list; it is also the only bar in Queenstown to serve Bollinger by the glass.
Rooms from $1160 a night
Queenstown by the numbers
94
The age of the oldest person who has ever bungy jumped the Kawarau Bridge. People over 75 can jump for free with AJ Hackett Bungy.
$11.50
The price of an original Fergburger at the city's most famous burger joint of the same name (expect line-ups!).
1943m
The height of the highest peak in popular ski resort The Remarkables.
Do you dare?
World-renowned for adventure, Queenstown is the best place to go jetboating, white-water rafting, skydiving, river surfing, canyon swinging, and, of course, bungy jumping, which is almost a Queenstown rite of passage.
The best group to jump with is AJ Hackett Bungy Jumping, who have been throwing people 43 metres off the Kawarau Bridge since 1988.
It also offers the city's only tandem bungy so you can take the leap of faith with someone you love and bond over your bravery (or foolhardiness!).
LEAVE YOUR COMMENT