Land of the long white cloud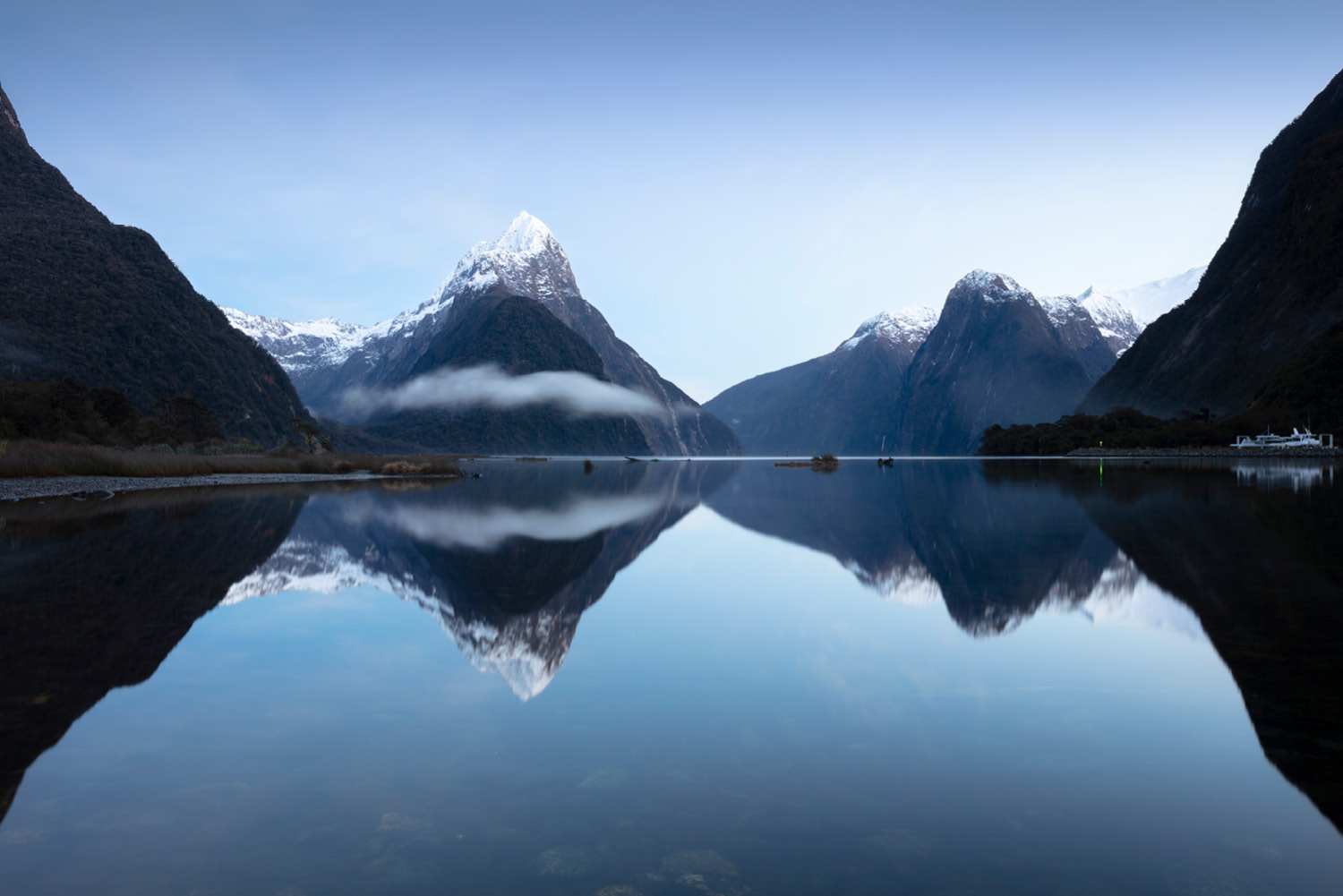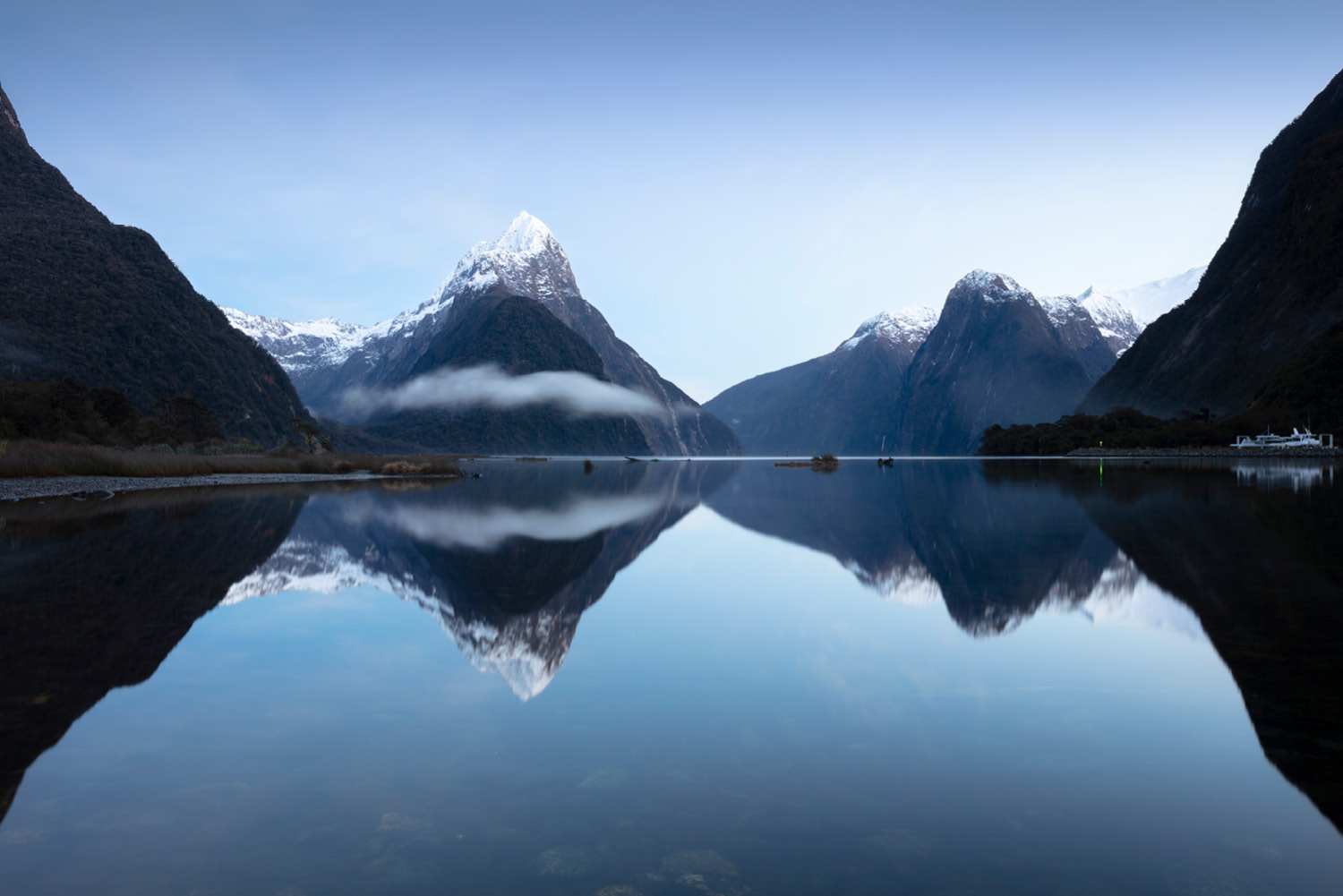 Inspiring Journeys' "New Zealand The Long White Cloud" itinerary embodies the classic-journey philosophy, full of ambition and adventure, searching out the finest experiences and landscapes that New Zealand offers in one very considered, well-rounded coach journey.
In 22 unhurried days, you'll probably witness more than many New Zealanders see of their own country in their lifetimes, and more than most flop-and-drop tourists could do in five separate trips.
From South Island gateway Christchurch, sweep south onto the West Coast's uncrowded landscapes where you can relax in Franz Josef Glacier's geothermal pools while staring up into lofty snow-crowned mountains. Then it's time to journey toward the ancient waterways of Fiordland National Park.
The Long White Cloud is far from just your got-the-T-shirt sightseeing tour; you control the action – or inaction, if you prefer. In action capital Queenstown, you can opt for a recharging massage to balance the adrenalin overload of your jet boat trip down the heaving Haast River.
Once Milford Sound is imprinted on your psyche forever, the expedition swoops slowly northward, through Dunedin, drinking in barely believable scenery: the cute little Church of the Good Shepherd on Lake Tekapo's deserted shores;
or spying whale pods from the skies above Kaikoura.
Next, it's time to island hop: first stop, New Zealand's most happening city, Wellington, followed by a journey through the North Island's cultural and (volcanically) active heart, Rotorua. From here, bear witness to one of the southern hemisphere's true natural wonders: Waitomo's enchanting glow worm caves.
Once you've had your fill of cosmopolitan capital Auckland, then the golden sands of Orewa, the kauri-tree-rich sacred Waipoua Forest,and the Bay of Islands' coastal magnificence are all ready to prove to you just how diverse this peaceful and compact country can be.
Nose to nose with the Maori: an uncommon cultural connection
Naturally, The Long White Cloud itinerary offers far more than just filmic landscapes. To get to know New Zealand intimately, you must learn the ways of the country's proud and vibrant Maori culture.
There are few greater chances to do so than over dinner and a concert at Tamaki MAori Village. In the spectacular marae (meeting ground), an ancient culture dramatically unfurls before you, in dance, in art, in ceremony. The Tamaki performers take you on a journey through ancestral beliefs, revealing an inexorable bond with the landscape and its rhythms.
Once again, don't expect the usual sit-back-and-clap experience; this is deep cultural immersion. And while they might not be able to get you up for a dance, you won't be able to resist indulging in the Hangi, a traditional feast cooked in the earth that has few foodie peers.
Three Long White Cloud memories of a lifetime
Bay of Islands cruise:
When most people envisage New Zealand, they summon the archetypal South Island Lord of the Rings landscape. A languid cruise around Bay of Islands Maritime Park, which graces the country's northern tip, may change your preconceptions forever. Why not opt for wind power aboard a historic tall ship, a silent serene space to take in the kaleidoscopic contrast between 144 emerald-topped islands, the azure waters and the white beaches (yep, they have them in New Zealand, too).
Milford Sound cruise and kayak:
Few places on Earth reward exploration more than pristine Fiordland National Park. Aboard one of the spacious Southern Discoveries vessels, a half-day deep into Milford Sound awaits, where you'll get to know the area's wildlife, rainforests and its wonderfully wild moods. For a deeper appreciation of the Sound's abyssal waters, get a little more hands-on – by getting your hands on a paddle and sea kayaking your way around bewitching Harrison Cove.
Wine time, Hawkes Bay-style:
Marlborough used to get all the attention, but those in the know never miss a sojourn into Hawkes Bay for a drop of distinction. Check out charming Napier's Art Deco streetscape (rebuilt after an earthquake in 1931) before getting down to business tasting some of the best wine that New Zealand produces. Just for balance, you'll tuck into some wonderful regional cuisine, too.
Balance, after all, is the essence of a worthwhile expedition. And The Long White Cloud itinerary gets to the very essence of New Zealand, distilled conveniently into just three weeks of your life. All you need to bring along is your sense of adventure.
To get on board The Long White Cloud, head to Inspiring Journeys and save 10 per cent before 31 January 2019. Visit inspiringjourneys.com/nzij or call 1300 669 175 (terms and conditions apply).
LEAVE YOUR COMMENT