A look inside THOSE picturesque New Zealand hot tubs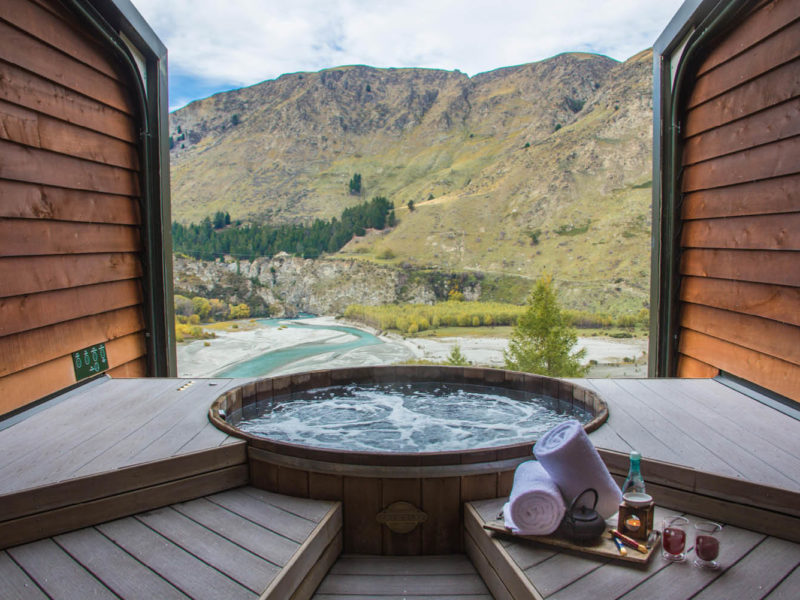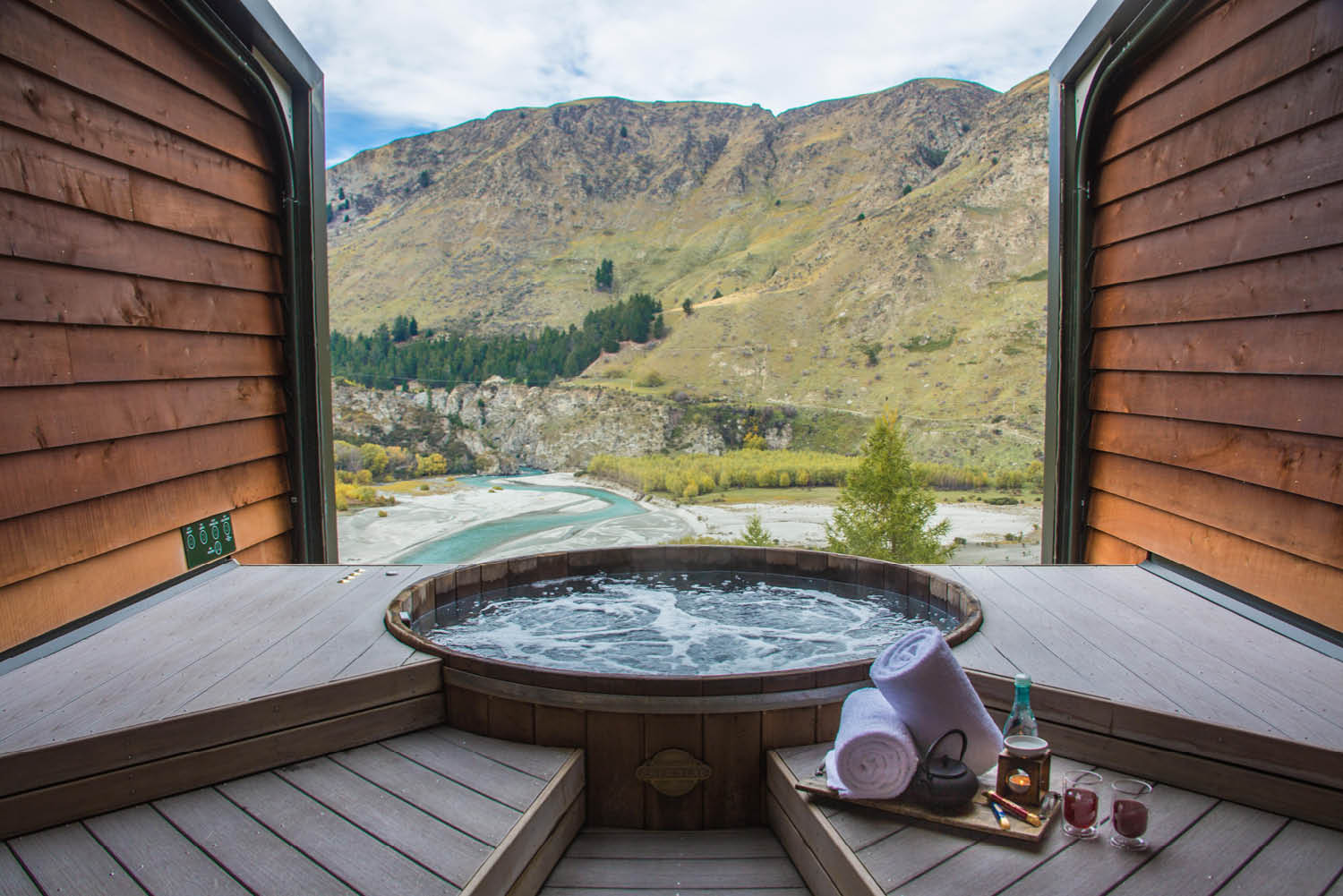 Stop looking at the photos, and get on over there already…
If you have access to a phone, no doubt you've seen the Onsen Hot Pools craze that's taking over Instagram. But if you're like us mere mortals who are yet to experience this luxury travel trend, you're probably wondering what all the fuss is about…
The Pools:
The Onsen Hot Pools are located on a very photogenic cliffside just outside of Queenstown, New Zealand. With views overlooking the Shotover River and breathtaking mountains, each private pool room fits up to four adults, and serves as the perfect backdrop to an incredible landscape pic.
For the germophobes among us, rest assured – these magnificent pools are constantly refilled with pure water from the surrounding mountains, which is treated for purity and clarity. They are then heated according to the weather each day, however guests can also specify a desired temperature at time of booking.
A basic visit to Onsen Hot Pools includes one hour of exclusive access to a private cedar hot tub with a retractable roof and views of the Shotover River canyon.
What you can expect:
Upon arrival, you will be checked in at reception and will wait in the lobby until your dream pool is ready. Staff will then show you to your private pool and will demonstrate all its ins and outs. All guests will then have exclusive access to their private pool room until staff knock on the door at 50 minutes to indicate that 10 minutes are remaining.
The relaxation packages:
In addition to the hot pools, guests are also offered two relaxation package options. The first features a one-hour massage tailored to each guest's needs, while the second includes both a one-hour massage and a one-hour facial. Tough decisions, huh?
How to get there:
Located just 10 minutes from Queenstown, guests are able to drive to Onsen Hot Pools with plenty of parking available onsite. A complimentary shuttle service from central Queenstown is also available for guests who request transportation at the time of booking. This service departs from the Station Building, corner of Camp Street and Shotover Street.
When to go:
This boutique spa experience is particularly popular during the winter season as guests can enjoy the hot and steamy water while taking in the snowy landscape. Though the spa is open 9am – 11pm each day, many guests recommend visiting in the evening to best enjoy the beautiful scenery, sunsets and unspoiled starry skies.
How much:
And now for the important stuff: prices are for two adults in a daytime session, however they may be subject to change depending on your preferred time of day.
Prices for a one hour hot pool start from $88. If you're keen to splash a bit more, add on a Tandeki Pack, massage, facial and full relaxation pack. View full pricing here.
LEAVE YOUR COMMENT