What to do when it rains in Wellington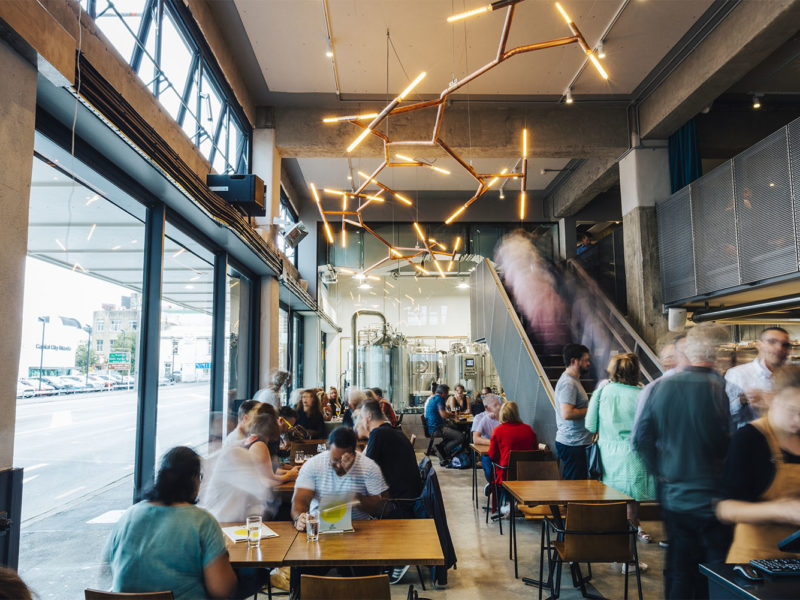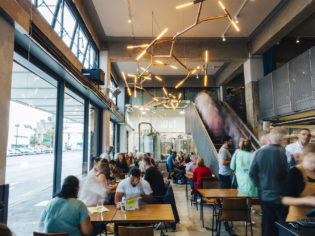 Hide Map
Hold onto your hats in 'Windy Wellington', as some like to call it.
This compact city is full to the brim. Colourful houses perched on the surrounding hills look down on a working harbour, sandy beaches, and vibrant hospitality scene with a serious appreciation for craft beer.
But, if you find yourself exploring this magical town when the rain hits, you do have options. In fact, most of Wellington's funnest main attractions just happen to also keep you out of the rain. Here are our picks…
1. Museum of New Zealand Te Papa Tongarewa
Māori for 'container of treasures', Museum of New Zealand Te Papa Tongarewa is a sprawling collection of galleries and permanent and temporary exhibitions that explore the national identity of New Zealand. Make time to visit the new interactive Te Taiao/Nature exhibition and Tūrangawaewae: Art and New Zealand, which includes historical and contemporary portraiture and sculpture.
2. Underground Markets
Taking place every Saturday (10am to 4pm) on the city's waterfront, the Wellington Underground Markets offer up an array of food, coffee and crafts, from homemade jams to knitting yarns to handmade jewellery.
3. Movie night
The stunning Embassy Theatre, originally built in the 1920s and still retaining many of its heritage architectural features, has played host to world premieres of Peter Jackson's films, but the theatre also shows new releases in its three cinemas including the suitably named, The Grand.
4. Ring leaders
Some of New Zealand's most famous exports of the 21st century are the films of director Peter Jackson, namely his award-winning Lord of the Rings and The Hobbit trilogies.
Much of the fantastical movie magic that went into the creative design and special effects for both were created at Weta Workshop, which you can visit to take a tour of and participate in hands-on workshops in things like sculpting scars and scrapes and chainmail making.
5. The Green Room
With elegant interiors, a cosy fire and expansive views, The Green Room at the luxury Sofitel Wellington is the perfect place to settle in when the weather turns, snacking on lunch or enjoying an aperitif (or two) in the evening.
6. Something's brewing
Wellington is experiencing something of a brewing boom, with at least eight specialist micro-breweries (all within walking distance of each other) serving up interesting ales and creative food to match. Head to craftbeercapital.com to download a self-guided tour.
7. See some comedy
Wellington is famous for a bustling comedy scene, with plenty of venues to choose from. VK's Comedy and Blues Bar, the Fringe Bar, Cavern Club and the Boiler Room are just some of the city favourites.
LEAVE YOUR COMMENT