The best travel experiences to have in your 50s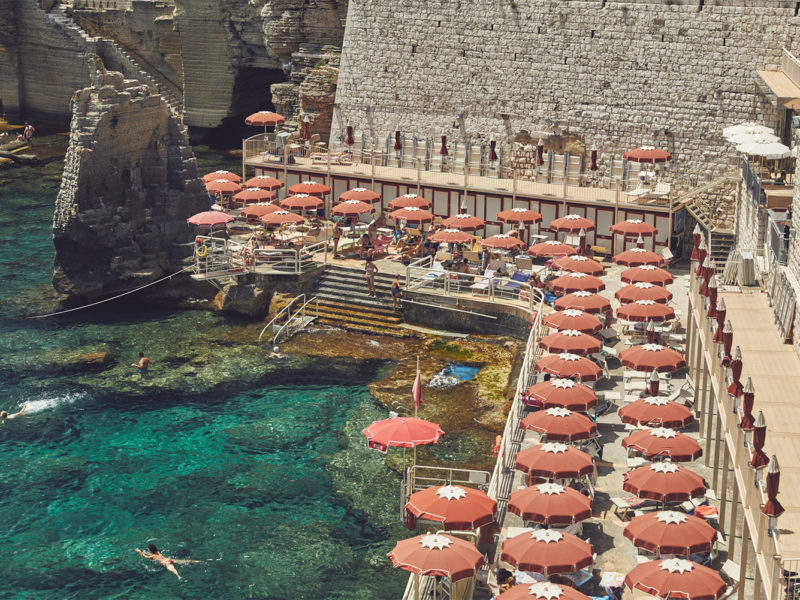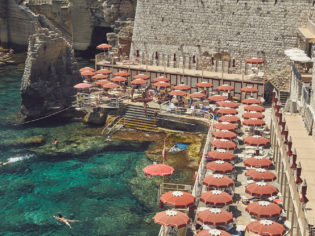 If 50 is the new 40 then it follows that the destination birthday celebration now belongs to the quinquagenarian too.
Here, a few suggestions on where to go to celebrate your semi-centenary.
Bali
What it says about you
The good times just keep rolling
What to do
With well-priced flights and a multitude of accommodation options, you can decide to go small and luxurious with that special someone (try Alila Villas Uluwatu with its luxurious private pool villas and stunning sunset pavilion for Champagne supping) or hire the biggest villa you can find (browse Bali Villa Escapes or Bali Villas) for a party for the ages.
Make a wish
Organise a traditional sky lantern ceremony to bring the celebrations to a spectacular end.
The Himalayas
What it says about you
You're not letting another birthday slow you down
What to do
One for the adventurous semi-centenarians, heading to The Himalayas (which are most accessible in Nepal, India and Bhutan) means you literally get to celebrate your big day on top of the world. If you have spent a good part of your life hiking you can attempt a climb, or you could just indulge in the peace and remove of the destinations.
Make a wish
Attend morning puja at a Buddhist monastery and request a prayer be made in your name.
New York City
What it says about you
Sleep is for 60-year-olds!
What to do
If the aim of the birthday game is to be spoilt, then the Big Apple is going to do just that with choice: award-winning shows, endless bars and restaurants, shopping to make your head spin, world-class museums and special occasion experiences that just keep on coming.
Make a wish
Have breakfast at Tiffany's by booking a table at the Blue Box Cafe in Tiffany's flagship Fifth Avenue store, and then head downstairs for a spot of present shopping.
Italy
What it says about you
Only the best will do
What to do
Where do we start? Eat, drink and be merry would be our best advice, and given Italy's culinary reputation, winemaking prowess and stunning beaches/islands/countryside/historic sights, it's a definite can do, from taking an after-hours tour of the Sistine Chapel to sipping Chianti over a long lunch in the Tuscan wine region of the same name.
Make a wish
Hire a villa – try Tuscany (of course), Sicily, Umbria or the Amalfi Coast – and live the dolce vita for a while.
Antarctica
What it says about you
Good things come to those who wait
What to do
With every cruise company worth its salt launching luxury expedition ships into this awe-inspiring destination (Silversea, Lindblad Expeditions and Crystal Cruises to name a few), finding the perfect option is easy. What all have in common though is the once-in-a-lifetime access they offer to the world's last real frontier, a wintery wonderland of breathtaking scenery and wildlife.
Make a wish
Book on Scenic and you can see Antarctica from above by helicopter and below via submarine!
Japan
What it says about you
Old meets new is right up your alley
What to do
Stay in a traditional inn, or ryokan – an essential shortcut to experiencing Japanese culture at its most charming and hospitable. As for food, from a tempting tempura bar in an old Kyoto geisha district to bustling markets and barbecue joints in the 'nation's kitchen', Osaka, there's plenty to choose from here.
Make a wish
Atop the mountain at Izunokuni Panorama Park , you can not only gaze across an incredible vista that stretches from bay to hills to forests to the star of the show, Mt Fuji.
Marrakesh
What it says about you
You're ready to feel seduced by Morocco's 'Jewel of the South'
What to do
Morocco's fabled 'Rose City' is a mesmerising metropolis fringed by rolling desert, oasis-like palmeries and the snow-capped Atlas Mountains.
Undoubtedly one of the most mesmerising cities in the world, filled with sights, scents and colour, work your way through its fascinating neighbourhoods, past its breathtaking architecture, sampling its culinary wonders and discovering its must-do attractions.
Make a wish
Secure yourself a spot on the terrace of Le Grand Balcon du Café Glacier as the sun begins to set. Order a pot of Moroccan mint tea (a sweet amber-coloured tea made with fresh mint and sugar) and sit back to watch the open-air theatre unfold in the famous square below.
Malta
What it says about you
You're a trendsetter
What to do
Malta, the underrated gem of the Mediterranean, is a hub of history, culture and pristine waters.
From its tiny UNESCO World Heritage capital of Valletta and time-warped hilltop city of Mdina to its traditional fishing villages, natural wonders and prehistoric temples, this small island nation is a microcosm of all Europe's best bits.
Make a wish
Just a boat ride from the seaside resort of Sliema on Malta (the archipelago's main island) is the small island of Comino. Here, you'll find the Blue Lagoon – well worth a trip for its crystal clear, turquoise waters.
LEAVE YOUR COMMENT