Insider guides to South America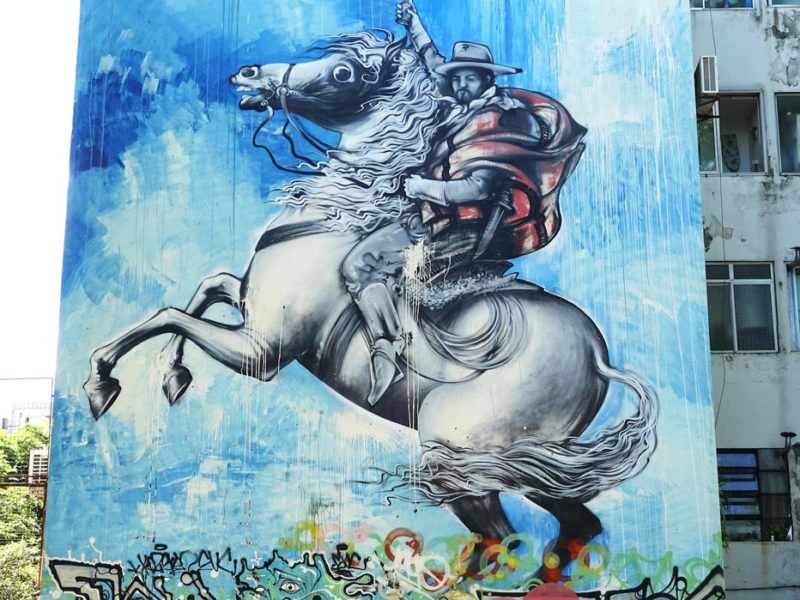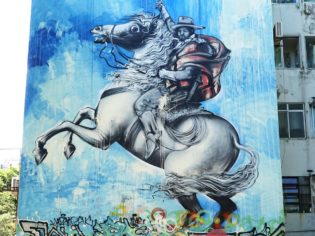 From Colombia and Ecuador to Chile, Brazil and more – here, insider guides to all the places in South America you can't wait to get back to or visit next year.
Read all 107 Insider Guides from around the world here.
Colombia | Ecuador | Chile | Argentina | Brazil
Insider: NZ native and Medellin transplant Shaun Murdoch – a barista, coffee roaster and owner of Hija Mía cafe
Long infamous as the world's most dangerous city, Medellín, in the mountainous Colombian province of Antioquia, has reversed its fortunes.
How much has the city changed in the last 20 years?
Quite a huge change has taken place in many different respects. My first time here in Medellín was March 2001. Then, you could spend a month in El Poblado [now an upscale and largely gentrified neighbourhood] and not see a tourist. The biggest change in that time would be a middle-class emerging in Colombia: there are three or four times as many cars on the road now compared to back then. The tourist boom has really taken off since 2005.
What three things would you recommend visitors do in Medellin that only locals might know about?
Visit a fonda bar, a traditional Antioquian-style nightclub. If you want to see people really enjoying themselves then it's a must. Go on a cabalgata, a horseride where you take in the sights of the surrounding mountains, and visit some local restaurants that stage dinner shows with traditional Paso Fino work horses – it's amazing to see. There's a place in the town of Envigado called La Mayoría.
For those who've never visited Medellín or Colombia before, what do you think might surprise them?
I think the biggest surprise for most people is how clean and organised it is. When I first came here in 2001 I was amazed by how beautiful the shopping malls were. I'm not into malls but it's a place where a lot of Colombians go on the weekend. The public transport system that's been developed in Medellín is also the envy of first world countries.
Interview: Chloe Cann
96. Ecuador
Insider: Niels Olsen on life at historic Hacienda La Danesa, his family home for three generations that today operates as a working farm and sustainable lodge
I come from a small village called Naranjito, an hour's drive from Guayaquil (Ecuador's biggest city and main hop-off point for the Galápagos Islands). It's completely off the trails and no travel book has written about our region before. Locals are very open, friendly and curious to meet other cultures and when it comes to hospitality, they are unbeatable.
At Hacienda La Danesa we grow cacao and teak. We produce our tree-to-bar chocolate and make high-end furniture with our own produce. It's also a dairy farm and our dulce de leche is a favourite among locals. Our guests are welcome to learn more about our operations and produce their own chocolate, float down the lazy rivers, explore the property on horseback or just sit back and relax with a cold Ecuadorean chardonnay.
Sustainability moves us. All of the people who work at the farm are from the local community and all of the ingredients that we use are either from our veggie garden or the local market. Our team is composed of 80 per cent women, most of whom did not have the opportunity to graduate from high school but have found a purpose and an important income in tourism.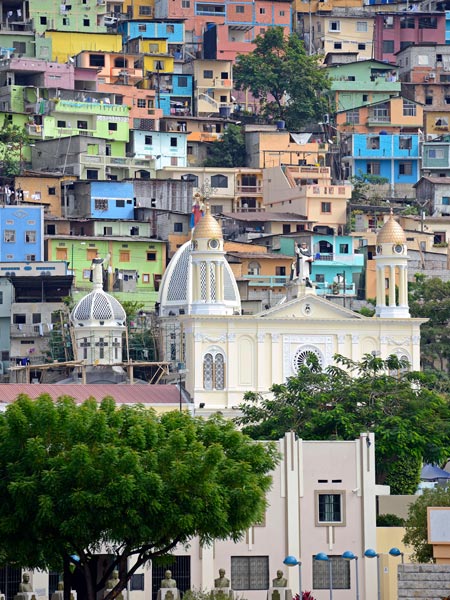 If staying in Guayaquil and you want to explore the scene like a local, I highly recommend eating at La Central in downtown or having a rompe colchón ceviche at La Cevichería Guayaca. If you do, please contact me and we'll go together. If you like art and would like to visit a beautiful art workshop, I'd recommend Roberto Noboa's.
And Cuenca, almost four hours' drive from Hacienda La Danesa, is such a beautiful city. Tiesto's and El Mercado restaurants are a must. On your way to Cuenca, stop over at Dos Chorreras for the best locro de papa (traditional Ecuadorean soup).
Insider: Juan Ernesto Jaeger, journalist, photographer, wine columnist and co-founder of Vinos Natural
Over the past five years, Chile has diversified its wine offering, which goes beyond cabernet sauvignon or carmenére varieties. The importance of the territory/place and the terroir are key to Chile differentiating itself from other producing countries. Those who visit Elqui Valley can have a glass of wine while looking out over the Andes Mountains or, on the other hand, they can contemplate forests and small villages in the south in Malleco Valley. From north to south, 18 wine valleys are identified with 86 different varieties planted (37 white grapes and 49 red grapes). In total, there are 137,190 hectares of vineyards throughout the country.
Elqui Valley
Some 500 kilometres north of the capital, Santiago, the Elqui Valley has a leisurely village life. Its clear and transparent skies stand out, with more than 300 clear days a year, which allows for astronomical observation. Here, they also grow grapes for pisco production, the national spirit.
Maipo Valley
This valley is right within the Metropolitan Region of Santiago. There are approximately 20 vineyards to visit, all of them within no more than an hour from the city centre. All hotels have guided tours available.
The vineyards in this area total around 3000 hectares and 85 per cent correspond to red varieties, the most widespread and harvested being cabernet sauvignon. In the Alto Maipo sector you'll find the most classic, elegant and renowned cabernet sauvignons in all of Chile.
Malleco Valley
600 kilometres south of Santiago, we find Malleco Valley. Currently, it is where the best pinot noir and chardonnay are made in Chile. It is an emerging valley and almost all vineyards that make wines with Malleco grapes have their wineries in the capital, therefore, it cannot be visited yet.
One of the main designation of origins in this area is Traiguén, one of the region's town. The landscape of Malleco is very different from the rest of the valleys in Chile. Because of its latitude, it has some topographical similarities to the Marlborough region in New Zealand or Burgundy region in France. There are plenty of hills with forests and wheat crops.
Insider: Nina Plez of Union Gallery and graffitimundo, an organisation dedicated to increasing awareness of the rich heritage and dynamic culture of Argentine urban art
The city exists in a constant state of change, art scenes evolve and urban art can appear and disappear in a matter of hours. The Argentine capital is one of the world's most exciting cities for street art, an art form reflecting the vibrant culture and artistic sensibilities of this sophisticated metropolis. Here, the best neighbourhoods for street art in Buenos Aires.
Colegiales
It's a quiet residential area, low buildings, mostly old renovated houses, lot of trees, not many shops, cafes or restaurants. This is where one of our tours starts, showing works by the first 'modern' urban artists such as Doma, Fase, Gualicho, Jaz and Jim Vision, from London, UK.
Chacarita
There are two differentiated areas in this neighbourhood. One is defined by the railway station and the other begins to merge with Colegiales and Palermo taking up their looks and atmosphere. At this merging point we stop with the tour showing a big number of works on the Flea Market's walls by Monk, Cartooneros, K2man, Pum Pum and more.
Villa Crespo
This is a reinvigorated neighbourhood taking up a little of Palermo Soho's style, as it's next to it, but keeping its own identity. It used to be quiet and full of old houses and small buildings. Most of those houses have become shops now. We can find works by Ever, Pastel and Zumi. In the last few years, several galleries moved to this area and there are a couple of very good coffee shops so it's a good stopover.
Palermo Hollywood
Also a residential quiet area with a lot of trees but with a wide variety of shops: cafes, restaurants, bars, designer shops, as well as several small and not so small hotels. This neighbourhood is where our gallery is located. In the surrounding area we can find works by Cabaio, Rundontwalk and Fintan Magee, from Brisbane, Australia.
La Boca
One of the most ancient neighbourhoods in the city, defined by the port and the Italian immigration since the early 1900s. It's totally impregnated by the spirit of La Boca football stadium and its fans. Murals in this area are totally connected to the spirit of the neighbourhood, focusing on the immigration, workers' rights, tango, the football team and the neighbours' lifestyle. Pedro Perelman, Doma, Rundontwalk, Milu Correch and more.
Barracas
Next to la Boca, a more industrial neighbourhood. There are still several working factories and others abandoned, most of them covered by large-scale murals. In the surroundings we can find beautiful works by Pum Pum, Monk, Malegría, Martin Gordopelota and more. During our tour, we also check out a very special hidden street where all the facades were designed by the artist Marino Santa María, using colourful tiles, leaving a unique creation on each one of them.
Insider: Fernando Tortato – Jaguar Program Conservation Scientist for Panthera, the global wild cat conservation organisation
Roughly a quarter of the Pantanal burned to the ground in 2020 because of wildfires – why should the world be paying more attention?
The Pantanal is the world's largest wetland, home to one of the highest densities of jaguars on our planet. It's recognised for its biodiversity, abundance of large vertebrates, and scenic beauty. It's a dynamic environment, where nature adapts to the rhythm of the waters.
What makes the Pantanal so spectacular for wildlife spotting?
Few other locations in the world provide such captivating big cat and other wildlife viewing experiences. The incredible abundance of fauna in a mostly open landscape [means] visitors can observe species interacting in their natural habitat. And the hydrologic cycles of the Pantanal – where, for half of the year most of the landscape is totally flooded – help restrict its use to low-impact cattle raising.
The Pantanal can provide incredible jaguar sightings, including female jaguars with mates or cubs and adult jaguars swimming the Cuiaba River and hunting prey. Known as one of Earth's biological gems, the Pantanal is home to one of the highest diversities and concentrations of fauna on the planet, including the imperiled hyacinth macaw, giant otters, flocks of egrets, storks and spoonbills, giant anteaters, piranha, howler and capuchin monkeys, caiman, capybara and green anacondas, among others.
Panthera's Pantanal Jaguar Project is creating one of the world's largest intact protected jaguar corridors, partnering with local cattle ranchers to establish a model of ranching that is compatible with jaguar conservation, mitigating human-jaguar conflict. Unlike many conservation landscapes around the world, where poachers and other foes are winning the war on wildlife, the Pantanal exists as a beacon of hope for big cats.
What three things would you recommend visitors do in the Pantanal?
Watching the sun rise in the Pantanal is a unique visual and auditory experience; due to the abundance of birds, the diversity of sounds is impressive. Watching the sun set on a boat trip after a day full of jaguar and giant otter observations. Experiencing the day-to-day life of a pantaneiro [cattle breeder] at a cattle ranch also provides excellent perspective on life in the Pantanal.
LEAVE YOUR COMMENT