Insider guides to the United Kingdom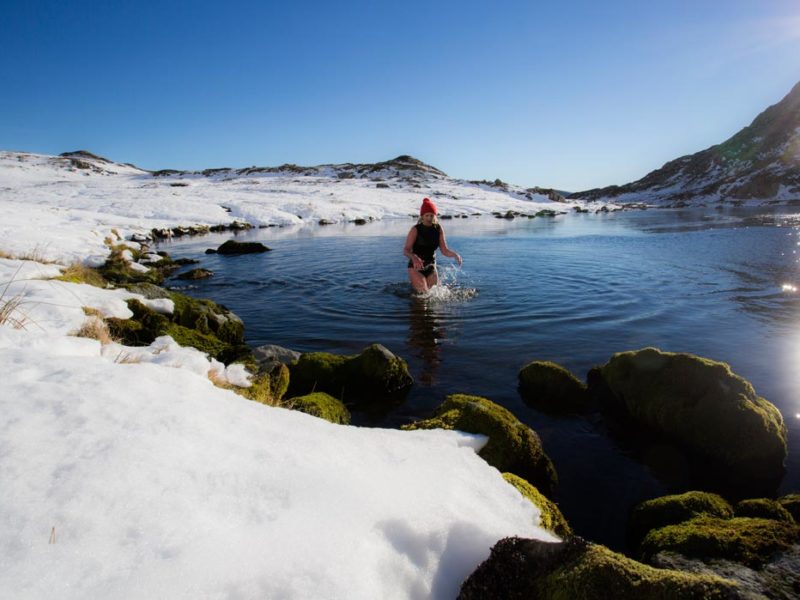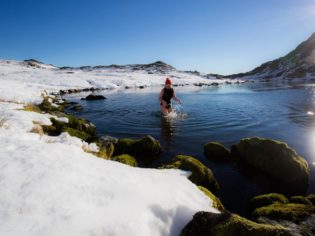 From England and Wales to Scotland – here, insider guides to all the places in the United Kingdom you can't wait to get back to or visit next year.
Read all 107 Insider Guides from around the world here.
Insider: Hazel Gardiner, floral designer
There are plenty of sanctuaries to be found in London for those who know where to seek. Here is my selection of my favourite places that deliver a healthy dose of botanical medicine for the mind, body and wallet.
When I was a young girl my dad's office was based in the Barbican, a Brutalist complex of residential buildings with a performing arts centre. I was naturally drawn to the building's monolithic facade. Then I discovered the conservatory. To step inside one of London's largest conservatories is like being submerged into a tropical jungle. It is pure escapism in the centre of the city and not to be missed.
If you want to witness London 'as seen in the movies' visit these compact gardens in Vauxhall, connected by a secret passageway. This unloved, Second World War bomb-damaged site was transformed in the '90s. On a sunny day it is full of music, with benches to chat, ponds to look in and a playground for little explorers. Get there early on a weekend to secure a spot at the popular Italo restaurant. It's also moments from New Covent Garden Flower Market.
If you're a plant lover with a prolific Instagram feed visit Conservatory Archives on Hackney Road. It is one of London's coolest plant shops with a Miss Havisham-style weathered interior. It houses so many plants you won't be able to fathom where the walls or even ceiling begins. Whilst in the neighbourhood hop on a bus to Palm Vaults, an equally Instagrammable plant-filled, pastel cafe.
Head to Chelsea Embankment to visit one of England's oldest botanical gardens. Walking around this green oasis is like you're in the heart of the English countryside. You learn about the medicinal purposes of a plethora of plants. There are greenhouses to explore and a cafe serving delicious cakes, with tea of course.
Insider: Paula Carnell, beekeeper at country house hotel The Newt in Somerset
When travelling from London to the popular holiday destination of Cornwall, half way, you will pass through a once sleepy county called Somerset. With its diverse landscape of hills and woodland, to the wetlands of the Somerset Levels, linked together by narrow country lanes, its residents have learned to thrive on what grows around them.
The Newt offers you the chance to immerse yourself in Somerset culture: watch the apples being pressed for the Newt's award-winning cyder and taste a drop in the cellar. Freshly baked artisan bread with venison sausages can be eaten as a picnic as you wander through the tree-top walk above the Deer Park. Don't leave without experiencing the special Somerset bees during a 'Bee Safari' around the gardens and woodland of this heavenly secret retreat in a part of Britain that has embraced and thrived on its heritage.
Top four ways to connect with Somerset culture:
1. Stay overnight at The Newt and ensure you watch the squirrels in the trees from the poolside. Enjoy a cyder tasting and garden tour, of course adding a Bee Safari. Special honey tastings can also be arranged including samples of honeys from my personal collection of global honeys. The Newt chefs have the first of our honey harvests and by taking individual frames of honey from our hives, the floral source is then complemented with a specially devised menu.
2. Tour the small cheese companies including Westcombe Dairy (complete with its own beer company), The Thoroughly Wild Meat Co butchers in Castle Cary and Kimbers' Farm Shop.
3. Quality food really has become the signature of Somerset, from pickles and jams to raw chocolate, bean breads, wines, beers, ciders and numerous bakers. Organic growers provide the ingredients and the Somerset artisans have developed a reputation through their farmers' markets and numerous delis in the collection of small market towns.
4. Walk up Glastonbury Tor and pop into the Chalice Well Gardens or the Rural Life Museum before you leave town. Cadbury Castle, King Arthur's home, can be seen clearly from the Rookery at The Newt.
81. Snowdonia National Park, Wales
Insider: Vivienne Rickman – an artist, educator and outdoor swimmer – on wild mountain swimming in Snowdonia, North Wales
What is the ultimate reason people should visit Snowdonia?
These mountains are old and you can feel their history when immersed in them. It's indeed busy with people on Snowdon, the highest mountain in England and Wales, but there are so many other, far more/just as majestic mountains to visit such as the Cnicht in the Moelwynion range, also known as the 'Welsh Matterhorn' on account of it having a similar profile when viewed from the south-west. The view of Snowdon from here is also one of the best in the national park in my opinion. Or head for Cadair Idris in Southern Snowdonia. Visit to see more than the popular places, visit to engage with this environment, speak to local people.
What will travellers get out of outdoor swimming in Snowdonia that they won't find anywhere else?
Swimming in a pristine mountain lake is breathtaking, quite literally, it will take your breath away! The water is cool, crisp and with a clarity that can rival a gin and tonic at times. All the lakes are so different, geographically the mountains of Snowdonia vary and this gives each of the lakes their unique colour, clarity and depths.
You offer a range of sessions that introduce people to swimming in the mountains. What can you tell us about these?
I offer a variety of different creative and skills-based swimming sessions. My Mountain Swimming Weekends are focused on preparing to have your adventures in the mountains… and plan for our perfect swim. I also run indulgent week-long experiences, which enable us to live with the elements a little closer and pick and choose our swim times around the weather. All my sessions are very relaxed.
Where do you recommend for a cosy post-swim drink or meal?
Caffi Gwynant is exceptional. Situated in an old Welsh chapel between two of my favourite lakes, Llyn Dinas and Llyn Gwynant, it is a real treat to visit this quirky cafe for a post-swim warm up. Soup of the day is always a favourite and their triple-cooked chips are THE best in the whole of Wales!
If you enjoy the mountains you have to visit (or stay) at Pen y Gwryd Hotel. This is the hotel where all the mountaineering greats trained for their ascents of Everest, their signatures even adorn the ceiling of the bar. If you pop in for lunch expect a simple menu, soup or quiche; always delicious. If you are staying at the hotel you can visit the residents' bar, where mountaineering tales are still told over an aperitif before the 7pm gong is sounded for dinner. Outside in the grounds, the hotel has its very own swimming lake, complete with sauna. Ideal for after a hard day in the hills.
Insider: Leigh-Ann Pow, our editorial director, shares the castles you should have on your list to visit in Scotland, her ancestral homeland
I have spent many a cold winter's day (and some summer ones too) walking the cobblestones of this landmark, which sits at the top of The Royal Mile, so named because it's a mile from the castle down the hill to the Palace of Holyroodhouse, where Mary, Queen of Scots once resided and where Queen Elizabeth II still stays when she is in town. Wonderfully evocative of Edinburgh itself, the castle dominates the skyline and also helps locals keep perfect time: the firing of a cannon each day at 1pm is a cherished tradition.
Another castle you can't miss, not least because of its position atop the craggy Castle Hill, Stirling Castle is a vast proposition that has been added to over centuries. While the building and its contents are fascinating, the stories of the ruthless sieges and bloody murders that took place here make it all the more compelling.
When the Queen isn't in residence, you can visit her Scottish home (it was purchased for Queen Victoria by her husband Prince Albert in 1852) and wander the stables and the lovely grounds, including the kitchen garden. The blinds are drawn tight so there is no peeking, but there are cosy holiday cottages for rent on the estate, complete with abundant tartan. The castle sits between the towns of Ballater and Braemar; while you're in the area don't miss the chance to visit The Fife Arms, a 19th-century coaching inn that has been spectacularly reimagined as one of Britain's hottest boutique hotels by Iwan and Manuela Wirth of the international gallery Hauser & Wirth. Snag a table for lunch at The Flying Stag if you don't have time for an overnight stay.
Made famous by William Shakespeare's Scottish Play, the historical facts may have been fudged around the edges, but that doesn't detract from Cawdor Castle's delightful appeal. The castle, located near the town of Nairn in the Scottish Highlands, is actually still the home of the Cawdor family, and as a result its antiques and art-filled rooms have a charming lived-in feeling that lends its grand proportions a real warmth – not what you would expect having read Macbeth. It is actually one of my favourite castles.
This lovely turreted salmon-pink castle sitting in the Moray countryside has been the ancestral home of the Brodie clan since the 12th century, and has seen many changes in the years since. The pretty rooms are filled with an impressive collection of antique furniture, art and ceramics, and there's a cute cafe in the old kitchens, where you can sip tea surrounded by copper pots and the giant range.
Insider: Corrie Martin, news editor of Heart Capital and Smooth Radio Scotland
Glasgow is renowned for its live music scene; here, the best venues to frequent to catch a gig in Scotland's second city.
King Tut's Wah Wah Hut is a low-ceilinged, weird-shaped nothing of a place, but it's iconic: it's where Oasis was first signed, and where The Killers played a tiny little gig after headlining at TRNSMT. It's for die-hard music fans. You come in through the bar and up a narrow staircase where you will see the names of bands that have played there: Radiohead, Pulp, Florence + the Machine, Manic Street Preachers. It's a magical wee place.
The Ben Nevis is an 'old man's pub' in the nicest possible way. It's pretty old fashioned and there is no fuss: you go in and have a drink and there'll be someone in the corner with a fiddle and someone with a drum and off they go. Pubs like this – where you can enjoy a whisky and listen to traditional Scottish music – are part of our heritage.
It's a rite of passage to go to the Barrowlands: it has this OTT neon signage out the front and is really grungy and it's just great. It was an old ballroom and has a sprung floor, which gives you a few extra inches of elevation when a great song comes on. It's had everyone from David Bowie to Robbie Williams play. You haven't made it if you haven't played the Barrowlands.
The Òran Mór is a converted church with a space for gigs in the basement. There is one of the most incredible murals painted on the ceiling of its auditorium by the late artist and writer Alasdair Gray, which is something to experience in itself. I've seen The Proclaimers there, Amy Winehouse and DJ Calvin Harris. The acoustics are fantastic. It feels like such a Glasgow thing to go there.
Interview: Carla Grossetti
LEAVE YOUR COMMENT