Hotel Review: The Fleece Cirencester, UK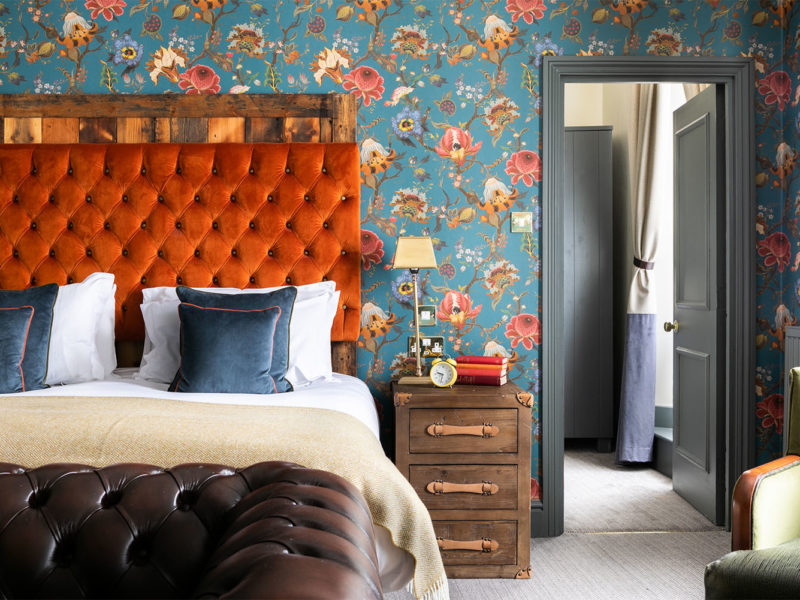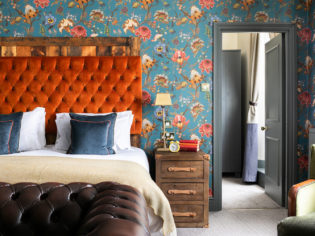 A historical coaching inn in a picture-perfect location filled with English charm is as much an attraction as the surrounding countryside.
If you are planning on exploring the Cotswolds, that most English of areas made up of achingly gorgeous towns and villages constructed from honey-hued stone and festooned during the spring and summer months with hanging baskets groaning under the weight of pretty blooms, staying at a chain hotel presents the ultimate buzz kill. When surrounded by so much loveliness the place you retire to at the end of the day should be equally delightful. It should be somewhere like The Fleece.
Details
The Fleece Cirencester
Market Place, Cirencester, Gloucestershire, UK
First Impressions
Situated in the heart of historic Cirencester, the traditional coaching inn dates back to 1651 (it's said King Charles II used the building as a hiding place when fleeing Oliver Cromwell's army after the Battle of Worcester) and now features 28 boutique rooms, as well as a convivial pub.
The small reception desk is reached via said pub, a fact that isn't quite clear and required a lot of hand signalling through the window that you can glimpse it through. Once in possession of our room key we head up the original winding staircase (helpful hint: pack light), passing landings that branch off down higgledy-piggledy corridors lined with lovely vintage botanical and bird prints.
The room
Our Signature Room is on the top floor and is well proportioned and decorated with English whimsy: pretty wallpaper, leather club chairs, mounted hunting skulls, a tufted bedhead, a generous bathroom with brass fittings, and a bust of a ram dressed in its best suit. There are cute inclusions like English-made oaty biscuits on the tea and coffee tray and a little jar of rhubarb and custard boiled lollies to dip into.
When added to the original beamed ceilings and leadlight windows, it's all impossibly cute.
The food
We can't get a table in the pub for dinner as it is so popular with locals and visitors, but breakfast the next morning in the pretty, country-chic breakfast room is delicious, with a menu that includes a full English with optional black pudding or a bacon butty; there are also gluten-free options.
We leave feeling like our stay at The Fleece was as much a part of the experience of exploring this lovely corner of the English countryside as visiting Blenheim Palace (an easy drive away) or Stowe-on-the-Wold, both of which are equally delightful if a little less whimsical.
The verdict
Brimming with design whimsy, steeped in history and delightfully situated, this is the kind of place that the term 'chocolate box pretty' was coined for.
Location: 8/10
Situated right in the heart of the historic town centre with the Cotswolds on the doorstep.
Style/character: 9/10
The whole property is decorated in a warm, charming English style that presents as quirky and funky rather than twee.
Service: 6/10
Low-key, friendly and efficient; the staff serving breakfast could be a little friendlier though.
Rooms: 9/10
The Signature rooms are individually decorated with statement wallpapers, plush furnishings, generous bathrooms and lovely little touches.
Food and drink: 7/10
The breakfast menu includes a full English breakfast, with optional black pudding. A request for gluten-free bread was accommodated without fuss.
LEAVE YOUR COMMENT