Insider guides to Southern Europe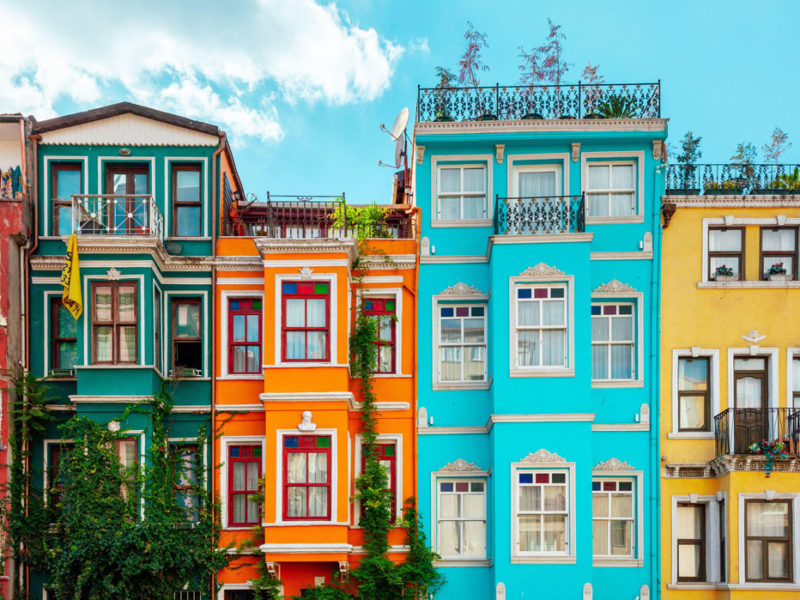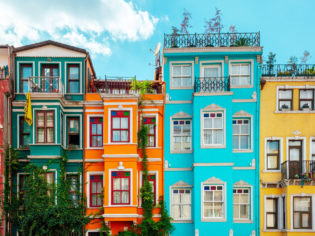 From Greece and Italy to Malta, Spain and more – here, insider guides to all the places in Southern Europe you can't wait to get back to or visit next year.
Read all 107 Insider Guides from around the world here.
Turkey | Montenegro | Greece | Croatia | Italy | Malta | Spain | Portugal
Insider: having devoted the past 25 years to exploring her ancestral home, Dilvin Yasa shares her idea of a real holiday in Istanbul
There's nothing that hurts my heart quite like the traveller who thinks they can see Istanbul in three days. My recommendation? Spend your three days on attractions like Hagia Sophia, the Blue Mosque, Topkapı Palace and the Grand Bazaar, and then book another trip back to see the real Istanbul. My top recommendations, in no particular order, are:
Visit a local market
No visit to Istanbul is complete with a day meandering around the Grand Bazaar, but when it comes to shopping like a local don't miss visiting the Salı Pazarı (Tuesday market) in the suburb of Kadıköy, on the Asian side. Laid out over endless streets like a city of tents, you can buy everything from clothing, shoes and accessories to food and souvenir s for next to nothing.
Check out Büyükada
Consuming your body weight in vişne dondurma (cherry ice-cream) is a favourite pastime and no one does it better than the pretty seaside cafes and ice-creameries of this, the largest of the Princes' Islands, located in the Sea of Marmara. This peaceful island is teeming with restored Ottoman mansions and can only be explored via foot or bicycle (definitely skip the horse and carriage).
Eat like the locals
An invitation to dine at Mikla (particularly a terrace table) should never be passed up, but for food you'll be dreaming of for years to come, embrace the city's infamous street foods.
No ferry ride, for example, is complete without a balık ekmek (fish sandwich) from the wharf (look for the stall with the longest queue of locals). Simit is enjoyed on the go, while gözleme and lokma are best purchased along the shoreline at Ortaköy.
Spend a day in Balat
Keen to get a sense of what old Istanbul was like? Put on your walking shoes and commit to climbing the steep hills of historic Balat, on the European side. Wedged between trendy cafes and quirky boutiques, you'll find centuries-old Ottoman homes and old-school barbers with grumpy shop owners. There's no better representation of Istanbul's juxtaposition of old and new than right here.
Insider: Sofija Nikolic, concierge at Hotel Villa Geba on the islet of Sveti Stefan
Playing there
Explore the old towns
In Bar, Budva, Kotor and Herceg Novi there are old towns that represent a great fusion of history and culture, tradition and spirituality, past and modern times. You will fall in love with narrow, small streets (crowded with tourists during summers). Also, worth mentioning are the shops that offer numerous local products.
Go horse riding in Bjelasica
If you are a nature lover, we recommend a one-day tour from ethno village Bijeli Potok to Kolasin. Upon arrival you will meet your guide, who will help to prepare your horse and the adventure can begin. Riding through the forest and meadows, you will reach Cirilovac monastery. Have a rest near a small chapel at Kljuc peak from where you will have an amazing view of the mountains Sinjajevina, Komovi, Prokletije and town of Kolasin.
Rafting on the Tara river
​Adventurous visitors have a unique opportunity to conquer two rivers in one try and stream across the borders of two European countries. Depending on the time of year you go [rafting season spans March to October], a journey on the Tara river can be a quick rollercoaster ride [difficulty level is at its highest March and April] or a smooth sail on the turquoise waters.
Eating there
Muse restaurant at Villa Geba, Sveti Stefan
This French restaurant with its stunning interior and breathtaking view from the terrace offers amazing food and a wide range of wines. In case you are celebrating something special, we heartily recommend dinner, so you can enjoy one of the most beautiful sunsets in the entire Montenegrin coast.
Ribarsko Selo (Fishing Village), Zanjice
If you want to enjoy a unique local experience, this place [on the Lustica Peninsula] is a great choice. Local fishermen deliver just-caught fish and seafood every day. All the culinary specialties are made from the fresh ingredients, and the vegetables that the chefs use are organically grown in the nearby garden.
Ethno Village Montenegro, Brezna
If you are willing to try authentic, national cuisine this place is a must. Great hosts will welcome you in the best possible way with delicious food and a glass of domestic rakia or wine.
Other highlights:
Fort Arza on the Lustica Peninsula
Mamula islet
The Blue Cave
Hiking the Ladder of Kotor
Cetinje – the former royal capital city of Montenegro
Insider: discovering the old and the new in the Greek capital with Ioannis Kyritsis, the owner and CEO of A77 Suites by Andronis.
Plaka
This gem of a neighbourhood, clustered around the northern and eastern slopes of the Acropolis, is one of the oldest continuously inhabited ones in the world. Richly filled with grace, ancient marvels and 19th-century neoclassical mansions, Plaka, known as the 'neighbourhood of Gods', showcases its history and visible layers of aesthetic heritage as parts of everyday living, in a charming blend with artisan shops, small boutiques, traditional cafes and vibrant tavernas.
Anafiotika
During the mid-19th century on the north-eastern side of the hill of the Acropolis, the neighbourhood of Anafiotika was born. It has narrow streets and whitewashed houses with blue doors and wooden shutters that will make you feel you are wandering around any island in the Cyclades.
Dionisiou Aeropagitou
The most glorious pedestrian area in Athens, [which takes you] 830 metres through the ages and the wonders of everything that is quintessentially Athenian. On its northern side after Makrigianni Street, the view is open to the hill of the Acropolis; on the south side you will find the new museum of Acropolis and the neighbouring mansions. At the end of the street you will find the entrance of the emblematic Roman theatre, Odeon of Herodes Atticus.
Monastiraki Square and Giousouroum flea market
Surrounded by the ruins of the Hadrian's Library, ancient Agora and the restored Stoa of Attalos, Monastiraki Square is the busiest square of Athens after Syntagma Square. Only a few steps away in Avissinia, the narrow streets surrounding it, you will find the local Giousouroum flea market and a lot of antique stores. Visit the flea market on a Sunday morning and bargain with the locals for Greek treasures.
Ipitou
In the heart of Plaka stands the bubbly and lively Ipitou Street. From wine bars to cocktail places and from traditional Greek to ethnic cuisine and street food corners, trust Ipitou to never let you down.
Insider: Yiannis Demetzos, marketing executive at Santorini Secret Suites & Spa
Best places to eat and shop
Neighbourhood hidden gems
Atlantis Books – It's an amazing little bookstore located on the main marble street of Oia, Santorini. Some quite rare pieces of literature in several languages are available.
Castle of Oia – Strategically built on Oia's most elevated position, the historic Venetian castle stands proudly to this day, offering truly majestic views from its unique vantage point. It is something definitely worth experiencing, especially if you visit during sunset.
Marine Museum – This museum allows you to immerse yourself in the naval culture of the island and discover a different side of Santorini.
48. Crete, Greece
Insider: Agapi and Constantza Sbokou, owners of Cretan Malia Park, part of the Design Hotels portfolio
How can visitors immerse themselves in the local Cretan culture when visiting the island?
Crete is a magical tapestry of Minoan ruins, some of the Mediterranean's most celebrated beaches, dreamy villages, countless tiny churches and dramatic gorges, where locals share their traditions, wonderful cuisine and a uniquely generous spirit. This is the place where people can cultivate a connection to what they eat, drink and experience. Whether you are looking to escape to a sleepy hilltop village or a scenic vineyard, indulge in indigenous cuisine and take part in feasts confined only to locals, explore an ancient civilisation or enjoy a bit of buzzing urban island life, Crete conjures an array of captivating images in the minds of travellers.
Your property focuses on local experiences; what are the things you advise people to see/do?
We highly recommend participating in our own Cretan Soul event, a day-long gathering which starts midday with our chef and head gardener at our expansive organic garden to pick up produce. Then everyone gathers around the open-air kitchen to cook together. Then as the evening comes, in come the local lyra and mandolin players and guests enjoy a full celebration of Crete's cuisine.
For those who are into adventure, we have crafted special itineraries depending on special interests such as pottery, sightseeing or history. We also put together a calendar with local celebrations. These gatherings take place in village squares, usually run in summertime to celebrate a local saint but in reality they are more an occasion to dance, eat what the village ladies have prepared and drink. It's a rare glimpse of real Crete.
Is there a hidden gem that only locals know about that you would advise visitors go out of their way to find/see?
The countless small, traditional villages, where time seems to stand still. Arhanes is a village situated in the green valleys of olive groves and vineyards south of Knossos Palace. The area is dominated by the large mountain Giouktas, and gorges, forests and nature abound. A very pretty village, with a scenic central square and many neoclassical and traditional homes, most of them completely restored, evoking a warm and gracious ambiance.
Insider: Robert Betic, general manager of Boutique Hotel Alhambra
Sail the sea of Love
There is no better way to explore the [Losinj and its neighbouring islands] than sailing. Approaching the islands by sea and sailing into their coves – from the large, protected and well-known gems to the small, hidden coves and secluded beaches – is a real treat for those who enjoy the wanderlust of untouched nature and crystal-blue sea.
The island of Ilovik
Known as the 'flower island', Ilovik is covered in Mediterranean vegetation with a vast variety of flowers, colourful oleanders, palm trees and centuries-old eucalyptus trees. Take a stroll through the village's narrow streets to experience the unique island living, or stop by a local seafood restaurant for a tantalising meal of the catch of the day.
The sunset of Losinj at Providenca
Your Losinj trip will not be complete without a visit to Providenca, where you can sip cocktails and savour local specialities while marvelling at the divine spectacle of the Apsyrtides archipelago when the sun touches the sea from the island's best vantage point.
Insider: Mariangela Nieddu, director of sales and marketing at Grand Hotel Majestic, Verbania, on how to spend the perfect day in this Italian secret gem
Verbania is a small town on the west shore of Lake Maggiore, off the beaten path and with its limited popularity, offering a strong advantage to a very select number of visitors.
Once again in 2020, Verbania was ranked among the most environmentally friendly places to live in all of Italy. Museums, botanical gardens, shops and osterìe, everything is within easy reach! No need to drive, as distances are very small.
Get prepared for this Grand Tour by reading the novel The Light in Between by Marella Caracciolo Chia, and start your day with a walk through the unique botanic garden of Villa Taranto, stop for lunch at La Casera, get lost in tiny streets for some shopping.
After an afternoon sunbathing in the park of the Grand Hotel Majestic, SUP around Pallanza's ancient villas and stop by the Bar La Terrazza just in time for aperitivo. The bar and terrace are spectacular; order a glass of Jad'or, local spumante, and enjoy the view before reaching al fresco Portico restaurant to experience local food for dinner.
Insider: this trailblazing 'hotel diffusio' is changing the way visitors engage with the local community on the island of Burano in the Venetian Lagoon, as Susan Gough Henly discovers.
Perhaps the finest thing a hotel can do for its guests is to offer an insider's portal into the local culture. Casa Burano goes one step further. It eschews the concept of one physical building, creating instead a decentralised hotel fashioned from five colourful traditional village houses where visitors live side by side with the locals.
While Venice and its heaving Grand Canal is a 40-minute waterbus ride away from the fishermen's and lacemaker's island of Burano, the best way to experience the real Burano is to sleep here… like a local.
That is precisely what the visionary Bisol family thought. They wanted to encourage a different type of tourism that does a better job of sustaining the local community. So, they developed the concept of a diffused hotel to help visitors immerse themselves in the island's real rhythms.
We stay at the white La Merlettaia, or Lacemaker's House, not far from the leaning bell tower of the Church of San Martino and the Burano Lace Museum, and discover the other houses, with their discreet Casa Burano signs, as we explore the island.
There's the yellow La Casa del Pescatore near the fish market, the blue La Casa Della Voga near the Burano Rowing Association, the pink House of the Madonnina, and the green House of Herbs across the canal from the Trattoria al Gatto Nero, where we feast on clam spaghetti and risotto with goby fish fresh from the lagoon.
Casa Burano also helps visitors connect with the locals with an enticing array of curated experiences. You might choose to learn about lacemaking with the local ladies or wander over to the Burano Rowing Association to go out on a traditional gondola with expert rower Maurizio.
All in all, Casa Burano uses innovation to honour local tradition. This small-scale slow travel initiative encourages environmental as well as cultural sustainability, both of which are essential to the survival of the Venetian Lagoon. Supporting the economy of low-impact traditional livelihoods not only helps preserve the lagoon's fragile environment but also maintains a culture and a way of life that overtourism had been threatening to trample underfoot.
Insider: Grazia Di Franco, brand ambassador for Mancino Vermouth, shares the best bars in Rome
My absolute favourite bar in Rome is Drink Kong. Located in a square above the Monti district, with a medieval tower in the middle of the square, the place is super minimal and inspired by the Japanese culture and the Blade Runner movie. It has dark, neon lights and hyper-minimal drinks where the focus is flavour and instinct. Drink Kong just entered the World's 50 Best Bars list in the 45th place after only two years. It's a great cocktail bar where you can also eat a lot of small, Asian-style dishes such as bao or dumplings. You'll always be welcomed at the bar with a complimentary small coupette of Champagne and a home-made dumpling.
The Court Bar at the Palazzo Manfredi is an open-air bar facing the Colosseum. It has one of the best views in Rome. The drinks served here have a lot of reference to the typical Roman ingredients (an example? The Roman Martini, with a caperberry instead of an olive), always with a neat style, without too many frills. The complimentary food that is served for the aperitivo time includes as much olives and almonds as in a classic Italian aperitif, as well as small dishes of the day prepared in the Michelin-starred restaurant on the top floor, Aroma.
The third place I want to mention is not at all in the historic centre: Ercoli 1928, located in Parioli, in the northern part of the city. Ercoli has a vermouth bar – guess why it's one of my favourites? – with dozens of vermouth labels from the well-known to the obscure. The vermouth bar is inside one of the most renowned delis in Rome, so you can drink your vermuttino [vermouth with a splash of soda] while tasting rare and fine Italian cheeses, super-fresh and authentic burrata or a selection of very particular cured meats.
53. Florence, Italy
Insider: Amber Guinness, founder and cook at the Arniano Painting School in Florence, Italy, on the best places to eat like a local

Alla Vecchia Bettola
This charming traditional trattoria has been championing traditional Florentine food since the 1970s. You can drink unlimited amounts of house red for €4 [about $6.50] and the signature dish penne alla bettola is so famous I have seen an attempt to recreate it as far away as Nairobi. Other corkers on the menu are the bistecca Fiorentina (Florentine T-bone steak) and Cotoletta alla Livornese (veal in tomato sauce). The clientele are mainly Italian, all eating on long, narrow marble tables.
Trattoria Cammillo
This is indisputably the best restaurant in Florence, and run by our friend Chiara Masiero, whose grandfather opened Cammillo is 1945. It's made up of three arched rooms, all adorned with hundreds of artworks given to Chiara by various devoted clients over the years. Mainly filled with smart Italians and aristocrats, lawyers on their lunch break, and has also been host to many famous faces including Beyoncé and Jay Z (it does attract tourists too).
It doesn't get more cheap and cheerful than Sabatino, a workman's restaurant in San Frediano. The approach is a long, romantic walk along the south side of the Arno, and through the huge medieval gate of San Frediano. The tables are big and for sharing. A plate of pasta starts from €3 [less than $5], and a second course dish of roast beef is €5 [less than $9]. The room is large, vaulted, cavernous and noisy. It's where you will see real Italian families feasting together. I love this place for a midweek meal when I can't be bothered to cook, and fancy a conversation with strangers.
Interview: Carla Grosetti
Insider: Daniele Astarita, head of reservations at Casa Angelina
Immerse yourself in a true earthly paradise by enjoying a combined sea and land experience; the Amalfi Coast is a place which makes your travel a lived dream destined to last forever.
Fairy-tale sunset boat tour along the Divine Coast
The private cruise begins at golden hour on the sparkling waters, enjoying the scenery of the picturesque coast from sea level. Cruise towards the famous Li Galli islands, from where you can admire the magnificent sunset as it descends on the island of Capri and Positano and make a stop for swimming where Ulysses' sirens sang.
Lemon tour in a typical family-run Amalfi lemon grove
Imagine admiring the Amalfi Coast from the top of those mountains you've always seen in photographs. Think of being able to walk terraces that peasants' work has carved over centuries making them unique in the world. And discover everything about the sfusato amalfitano, the most famous Amalfi lemon which arrived centuries ago from the East and now boasts the recognition of European Protected Geographical Indication. Feel the breeze on your skin and the coolness of lemon groves which protect you from the splendid sun of southern Italy. Make the true essence of this magical land yours with its yellow heart that makes it famous throughout the world beyond its immense beauty.
Insider: Clement de Piro, director of Casa Rocca Piccola
What, in your opinion, is the ultimate reason people should visit Malta?
We have an abundance of exquisite European architecture, the largest painting by Caravaggio, and a cathedral in Valletta that can hold its own with countries hundreds of times bigger than us.
Your family were the first members of the Maltese aristocracy to open their home to the public; can you please tell us about the history of Casa Rocca Piccola?
Casa Rocca Piccola is a 400-year-old palazzo originally built for Don Pietro La Rocca, an Italian Admiral of the Knights of Malta. About 100 years ago my great grandfather swapped this house with a Maltese noble family and by descent we are here now.
What type of experience can travellers expect when they visit Casa Rocca Piccola?
Someone recently told me that visiting Casa Rocca Piccola is a deep immersion into Malta and its history. We can give you a taste of how the Knights and the Maltese nobility lived over the last 400 years. The B&B is a new project and we like to think our rooms are both comfortable and opulent. And all our guests are served breakfast in our walled garden with its orange trees.
What should every traveller experience in Malta?
Visiting Mdina, the medieval city built before the arrival of the Knights of Malta, it's where most of the Maltese nobility still have family palaces. One of these palaces is actually a hotel called the Xara Palace and has a Michelin star restaurant as well as a trattoria. The other thing which I always do when in Mdina is visit Fontanella Tea Garden which has stunning views and is run by an aristocratic Maltese family.
Visiting Gozo, it's only eight miles by five miles [13 kilometres by eight kilometres] and I'd suggest just visiting the fortified Citadel in the centre of the island and the Basilica of Ta' Pinu. If it's the right time of year go and swim at Ramla Il Hamra for a sandy beach or just drive around until you find some rocks to jump off.
Insider: Raphaella Rose, events marketing manager
When I arrived in Barcelona 11 years ago, I was drawn to searching out more authentic experiences. One night, I stumbled across this little bar called 23 Robadors in El Raval. It's a little dingy dive bar, very unassuming, located in the middle of Barcelona's red light district. There are pickpockets and prostitutes and it's not for the faint-hearted. There's someone at the door and, after you pay two or three euros, you grab a cerveza from the bar and squeeze through as the place narrows to a dance floor.
When I reflect on the Barcelona I know and love, I think of this place. I run an annual event called the Barcelona Yoga & Pole Camp and I take the participants there to show them the pace of Barcelona. Flamenco is all about flair and colour and it epitomises the passion of the Spanish. It's also about music and rhythm. There is something about flamenco that hits a strong chord. It crosses borders. I feel like there is this strong link to the wailing sounds of some Arabic and Berber music, to Sanskrit chanting and rhythm, to Sufi dancers, and ancient poetry and the Moorish music that crossed into Spain. It feels so good sitting here watching this dance. There is a board on the ground and the whole show starts with percussive dancing on the board as the dancers start drumming with their feet and slowly build to a crescendo before starting to dance.
23 Robadors seats 50 people very close together and it is grungy and full of young students and locals. What I love is that for as edgy as it is, you can walk to the end of the street and go to the top of a hotel, and enjoy the total contrast of sitting with a cocktail and enjoying 360-degree views of the city.
Interview: Carla Grossetti
Insider: Brigitte Leal, deputy director of the Centre Pompidou's Musée National d'Art Moderne and responsible for its Málaga branch, and José Maria Luna, director of the Foundation Casa Natal

How does the Centre Pompidou Málaga reflect the cultural renaissance that the city has undergone in recent years?
The city of Málaga already had an important cultural and museum offering, but the opening in 2015 of both the Centre Pompidou and the Collection of the Russian Museum was an absolutely essential turning point in the international projection of the city. Málaga is an exciting city, extraordinarily well connected and with a proposal that brings together culture, history, heritage, traditions, gastronomy, sports, sun and beach with a hotel plant of unsurpassed quality.
Pablo Picasso was born in Málaga; how can visitors explore the artist's legacy while here?
You can visit the house where he was born; the Casa Natal de Picasso [Picasso Birthplace] Museum is one of the oldest in the city. It houses one of the most important documentation centres about Picasso in the world, and also has an important collection of artist's books, drawings, ceramics and graphic work by the artist, along with many personal objects. The city also has the Picasso Museum, which has a very important collection of works (paintings, sculptures and other artistic objects) by the artist. And in the current exhibition at the Centre Pompidou, From Miró to Barceló. A century of Spanish art [until 1 November 2021], people can see some important works by his hand and even works by two of his nephews, also artists, Javier Vilató and José Fin.
What else should travellers make sure they do when in Málaga?
Don't miss seeing the Alcazaba, the Roman Threatre, the cathedral, the Málaga Museum, the Carmen Thyssen, the Interactive Music Museum… But also eat gazpachuelo and sardine skewers, accompanied by good Málaga wines and for dessert a glass of sweet wine made from muscat grapes. Stroll through Calle Larios and its surroundings and end the day watching the sunset having a drink in the old spa Los Baños del Carmen [El Balneario].
Insider: Cristina Sáez Valdivia, director of sales at TÓTEM Madrid, takes us along on a morning in the life of a proud Madrilenian
The day is bright and warm. I checked the weather forecast and the temperature will not drop from 24 degrees. I wear my sneakers, a pair of jeans and a t-shirt and I am ready to go. The Salamanca district, the most sophisticated area in the city and the upscale district of Madrid, awaits me. The sky is amazing, like if it was painted – no clouds, light blue – and a smell of coffee comes out the bars and terraces already opened. Madrilenians really know how to start their days. You can feel the 'joie de vivre' all over. Yesterday I wandered around the streets Claudio Coello and Lagasca with their fantastic shops, some of them of international brands like Maje, The Kooples, Sandro and Max Mara, and some other small boutiques with a chic and modern touch like Elisa Rivera, Panambi and Dolores Promesas. All the area exudes a feeling of cosmopolitan life and the traditional residential feeling of the posh area of Madrid.
Today I have decided to have a walk around Villanueva and the Plaza de la Independencia, see the beautiful Puerta de Alcalá, a former entrance to the capital city in the 18th century, and discover the magnificence of the central park of Madrid, The Buen Retiro Park. I enjoy a long walk around ancient trees that can tell more than three hundred years of history and evolution of the Villa de Madrid. There are people running, riding bicycles, walking, reading, practising yoga in groups, families with children, couples, and groups of friends. While I end this morning with a warm cup of tea in Ramses having a wonderful view of the Alcalá Street, I think what a fantastic city to live in and discover. I end up having lunch in a fantastic terrace in Jorge Juan Street, the trendiest gastronomic point of reference for locals and tourists and verify that there is no way you can feel sad in this city.
Insider: Lisandro Nembrini, head concierge at Nobu Hotel Ibiza Bay, on discovering the best of Ibiza away from its beautiful beaches and awe-inspiring coastline.
Art experience: Launched by New York City art collector Lio Malca, La Nave is a small but amazing gallery in the former salt storehouse next to Ses Salines beach.
Farm-to-table ritual: For an authentic Ibizan experience, the farming rituals at La Granja have become renowned. Enjoy a communal dinner with chef José Catrimán to experience slow-food cuisine with the island´s hippest locals.
Local gastronomy: C'an Cosmi in Santa Agnés makes the tastiest tortilla (Spanish omelette) on the island. Sit on the terrace overlooking the beautiful 18th-century church and watch the world go by… this is the real Ibiza.
Romantic vibe: Perched on a cliff-edge with incredible views of the azure sea, Amante restaurant is a truly spectacular place for a romantic dinner. Feast on their famous baked whole seabass while sipping chilled rosé with the sound of the waves as your soundtrack.
Historical walk: Walk through the UNESCO World Heritage-listed site Dalt Vila, with its winding cobbled streets, gelato shops and tapas bars and revel in the beautiful whitewashed buildings and impressive castle fortress.
Cultivated hedonism: Once a month in the mountains of San José in Cova Santa, WooMoon blends music and art to create one of the most spirited festivities on the island, in celebration of the full moon.
Insider: Samuel Álvarez, director of sales at Cap Rocat, Mallorca
Mallorca is very much the whole Mediterranean encapsulated in one island. Sometimes it feels like Italy, sometimes like the South of France, sometimes like the North of Africa, and many times like Spain. Dramatic rocky mountain ranges with green valleys or with cliffs kissing the sea. The centre of the island has its rounded small hills splashed with small forests and golden agricultural fields. And the golden arid south contrasts with the turquoise of the sea.
Palma de Mallorca hidden gems: Do not miss the traditional pastry shop called Fornet de sa Soca; pop into the beautiful lifestyle shop Rialto Living that was once an old cinema in a city palace; visit S'Hort del Rei, the former gardens of the Mallorcan king, right at the foot of the fortified palace.
Best local hangout spots: Stop at Bar Bosch to enjoy one of its legendary sandwiches made out of llonguet bread rolls, only made in Palma city; Roxy Beach [bar] on Portals Beach is great for a sunset by the water; at Na Caragola in San Telmo [also known as Sant Elm] village enjoy a great paella with wonderful sea views.
Out-of-the-way neighbourhoods to explore: San Telmo village, Fornalutx village and Orient village.
Best street to explore: Carrer del Calvari in Pollença Village; it can't get more Mediterranean, and the views are stunning!
Best things to do: Hiking, cycling and wandering around discovering the charming local architecture of Palma city or any Mallorcan village. Sunbathing by the crystal-clear waters of any of Mallorca's beaches is always a great option.
Insider: Célia Pedroso, foodie and author, on where to find the best pastel de nata (aka Portuguese tart)
No trip to Lisbon is complete without trying a pastel de nata (or 10). Known outside of Portugal as the Portuguese tart, this sweet treat has a long history, having originated some 300 years ago at the UNESCO World Heritage-listed Jerónimos Monastery in the district of Belém, in the west of Lisbon.
The original recipe
Legend has it that the monks would use egg whites to starch their clothes, leaving the yolks unused. To stop them from going to waste they came up with the recipe for a sweet custard, and an icon was born. After the monastery was closed in 1834, the monks started selling tarts in order to survive, eventually passing on the closely guarded recipe to the owners of Fábrica de Pastéis de Belém, which opened in 1837 and is still selling the tarts to this day. There is much debate in Lisbon as to where the best tarts can be found.
The most famous are, of course, in the neighbourhood of Belém, in the cafe known as Pastéis de Belém, where the recipe is kept in a safe. Before COVID the lines were immense to wait to get a table or even just to buy a pastry for takeaway. Now, on the contrary, it feels very quiet. The pastries are still lovely, served warm out of the oven, but once they get cold the pastry loses all the interest.
Manteigaria, Aloma and Bairro do Avillez
These days I think the ones at Manteigaria (a bakery that only produces this pastry), Aloma (an old cafe, since 1943) and at restaurant Bairro do Avillez (by chef José Avillez) would be my top choices, sprinkled with cinnamon and paired with a bica (a Portuguese espresso), a tawny port or a ginjinha (the sour cherry liqueur). But more importantly, and as I say in the Culinary Backstreets tours, you need to learn the word pastéis (plural) not pastel (singular), as one is never enough."
LEAVE YOUR COMMENT