Insider guides to Southeast Asia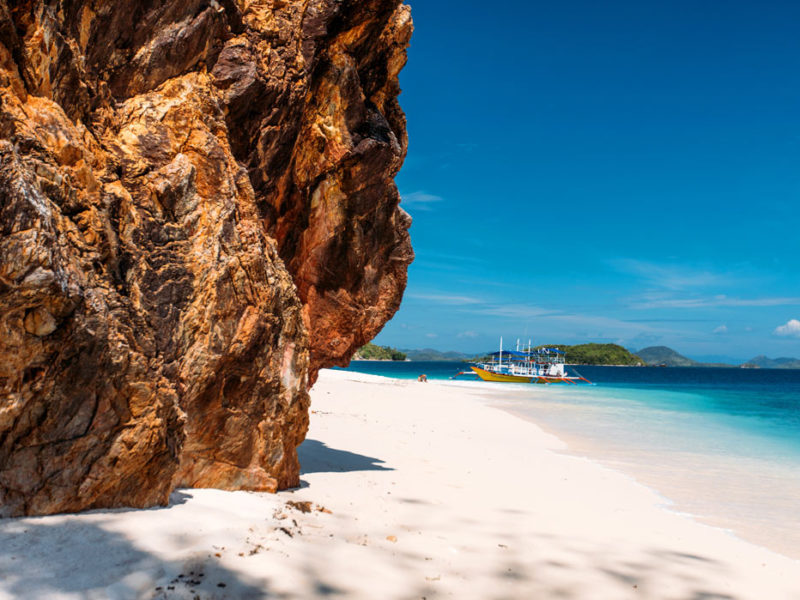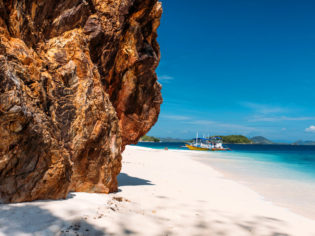 From Indonesia, Singapore and Malaysia to Thailand, Vietnam and more – here, insider guides to all the places in Southeast Asia you can't wait to get back to or visit next year.
Read all 107 Insider Guides from around the world here.
Indonesia | Singapore | Malaysia | Thailand | Cambodia | Vietnam | Philippines
Insider: Erik Sondhy, musician
There's no shortage of atmospheric cocktail bars in Bali, but COMO Beach Club in Canggu is the place that has everything: the perfect beachfront location famous for its sunset, the pool, the ambiance and the exquisite cocktails. They have a special Saturday Tunes and Tacos where you can enjoy tacos and refreshing tequila-based cocktails with live entertainment from different performers.
If you're looking for a Sunday escape with the family, they even have free-flow ice-cream with loads of toppings for the kids. My favourite cocktail? I'm for anything with tequila because it's refreshing in tropical weather. Sometimes I'll opt for a margarita, but then there's nothing like enjoying sunset with friends with a Long Island iced tea in hand.
Interview: Dilvin Yasa
Insider: Lucienne Anhar of Tugu Hotels & Restaurants, Indonesia's leading boutique art hotel collection
The best places to eat like the locals do in the bustling Indonesian capital:
Insider: Mark Wong, senior vice-president Asia-Pacific of Small Luxury Hotels of the World
The Tai Seng/MacPherson estate is a treasure trove of hidden gems. Once a vibrant kampung (local village) area rife with gang wars and an industrial estate, Tai Seng now shines with cafes and interesting shops.
Make a trip down to this neighbourhood for one of the best fishball noodles in town at Michelin Bib Gourmand Fishball Story, well-known for its bouncy, handmade fishballs. Or feast on one of the best roast meats at Mei Mei Roast Meat, operated by the younger sister of the venerable Kay Lee Roast Meat who has since sold the business. See how old-school bread is made at Jie Traditional Bread Bakery, one of the few remaining traditional local bakeries in Singapore. And while you are there, try the Insta-worthy rainbow bread – a sense of nostalgia wafts as these are usually sandwiched with ice-cream and sold at traditional ice-cream carts – which is a disappearing trade. Get them while you still can. Also check out Alchemist's flagship cafe at an ex-biscuit factory space, Khong Guan Industrial Building.
Retail therapy is fab at Hock Siong & Co. – the store deals with hand-me-downs from hotels and show apartments, and furniture shops that have closed down. The Fragment Room is perfect for those wanting to release all their frustrations with a bat and some very fragile items; simply choose a preferred 'killer' playlist, put on your safety gear and brace yourself for some rage-fuelled destruction. In case you're worried about the environment, not to worry; the broken bits will all be recycled.
Insider: Lynda Chean, tattoo artist and owner of boutique tattoo parlour Pink Tattoos
Why should we visit Kuala Lumpur, and Malaysia?
Food! Ask a Malaysian what to eat and you will get an enthusiastic response, with people pulling out their phones to key in the address of a place to eat or even driving you there themselves! But also, sights! We always take our visiting friends to Batu Caves. It's a bit of a hike up the stairs, but once you're up there it is a totally different world, even though you are just minutes away from the city.
The work you do is very technical, but also creative. Where do you find your inspiration in Kuala Lumpur?
Nature is my biggest inspiration. I must admit that I'm not the most outdoorsy of people, but Malaysia has lush greenery throughout the year. If I'm out for a walk with my family, I'm always taking pictures of plants, weeds and flowers. The Islamic Arts Museum is also beautiful and has provided me with an endless source of inspiration.
What are your favourite stores in the city?
The Bangsar area is dotted with interesting independent boutiques and eateries, such as stationery store CzipLee, independent skate shop Wheel Love Skateshop, and APOM (A Piece of Malaysia), which carries a good range of Malaysiana souvenirs – it's a go-to for us when we travel to visit friends and family.
What one thing would you recommend to a visitor that only a local might know?
Little-known fact: there is a free public skatepark in almost every town in Malaysia. And there are several world-class parks in and around KL, such as Putrajaya and Shah Alam – it's knowledge gleaned from being married to a skate shop owner and hosting skaters from around the world for many years.
Interview: Chloe Cann
Insider: Ivan Khoo, hotel manager of The Edison George Town
The best places to eat and shop
Tek Sen – Local heritage home-cooked-style Chinese cuisine.
Chulia Street Night Hawker – An introduction to local street food that Penang is known for.
Red Garden Food Paradise – One of the last remaining food courts with entertainment offering local street food to Western cuisine, located right opposite The Edison George Town.
Chowrasta Market – One of Penang's oldest markets in the heart of George Town showcasing local produce.
Sams Batik House – The go-to shop for all things batik and Indian traditional wear.
Neighbourhood hidden gems
Hin Bus Depot – A creative art community hub in George Town.
Clan Jetties – A floating village on stilts above the water where Chinese clans live.
Pinang Peranakan Mansion – Eye-catching Peranakan collectibles and insight into the history of Peranakan heritage and culture.
The best local hangout spots
Moh Teng Pheow – Serving various nyonya kuih [bite-sized desserts eaten as a snack] and other traditional Peranakan delights.
Toh Soon Cafe – Located on a discreet back lane and serving traditional charcoal-grilled toast and Hainanese coffee.
JUJU Lounge – An unorthodox dining experience featuring local wild-caught seafood from the waters of Penang paired with artisanal spirits.
The best streets to explore
Love Lane – Rustic heritage shophouses that have been converted into trendy restaurants, cafes and bars.
Campbell Street – Founded in the mid-19th century, this street houses retail businesses from jewellery and bags to textiles and Chinese remedies.
Armenian Street – Home to the famous 'Children on a Bicycle' mural and various other forms of street art, as well as Chinese clan houses, museums and shophouses.
The best things to do
A curated walking food tour by Mark Ng [of Simply Enak] to experience the renowned delicacies around our neighbourhood.
A curated cultural and heritage walking tour by Joann Khaw [of George Town Heritage Walks], the only recognised UNESCO World Heritage guide in George Town, to immerse yourself in the heritage and culture of Penang.
Insider: Prakaikaew Na-Ranong, co-owner and managing director of five-star property The Slate, a member of the Design Hotels roster
In your opinion, what is the ultimate reason for visiting Phuket?
Phuket is a beautiful beach destination and also a melting pot of cultures with its rich history and tradition. It is an ideal place for travellers who want more than just sand and sea for their holiday. In 2015, Phuket was named 'A City of Gastronomy' by UNESCO. Phuket food has an interesting combination of flavours and textures, mixed between Thai, Chinese and Muslim.
Can you give us your top five restaurant picks for eating like a local?
Black Ginger, LOBA Bangniew [a family-run shop named for the savoury snack made with pork offal], Khun Yai Chien Sapam Noodles [a traditional Hokkien restaurant now run by the founders' grandchildren], Ting Lee Chicken Rice Bakuteeh [serving Hainanese chicken rice in Phuket's old town] and Raya [housed in a Sino-Thai mansion built early last century, this Thai restaurant is a favourite of locals].
What sets The Slate apart from other resorts in the area?
The Slate is an avant-garde expression of Phuket heritage. A strikingly original manifestation of the island's core; its rich culture and traditions brought to life with bold design and fearless imagination. A place of rich contrasts and unexpected elements, The Slate is a multi-faceted, intriguing experience. A captivating vision of the island's true soul.
Where do you take friends when showing them around Phuket's Old Town?
We have a shophouse on Thalang Road where I used to live so I always take my friends there. This road has many beautiful Sino-Portuguese houses. Many people still live their lives the way they used to 40 years ago. On the weekend, the road is closed for pedestrians only. There are many local food vendors and souvenir kiosks. A small lane called Romanee just off Thalang Road is a fun place to visit. Romanee used to be a red light district with opium and gambling dens which catered to Chinese labourers working in tin mines in the old days. Today you can find colourful Sino-Portuguese shophouses that are guesthouses and cafes.
Insider: acclaimed pastry chef Arisara 'Paper' Chongphanitkul, owner of Ici dessert bar
What is the ultimate reason people should visit Bangkok?
You can find almost anything you want in Bangkok. There's a huge mix of cultures, people and food. It's also a city that stays awake 24 hours a day: you can eat anywhere, anytime, whether from street food vendors or sitting down inside a restaurant. There's also every type of cuisine imaginable, from regional Thai food to Korean, Japanese, Chinese, Mexican, Lebanese and more.
How much has food culture changed in Bangkok?
Nowadays Thai people are getting more interested in what they eat and lots of fine-dining restaurants have opened in Bangkok. Young Thai chefs have also started to look back and use our local ingredients to present Thai food in their own way, which is very interesting; it helps advance our Thai food culture.
What's your favourite restaurant in Bangkok?
I love the food at Jay Oh, because it's street food made with quality ingredients. I've been eating at this restaurant with my family since I was little, and I still go there with my friends now. If any foreign friends ask me where to go I always recommend this place. I'll have the 'mama oho', which is a tom yum soup served with minced pork, prawn or crab meat etc. It's also very famous for its 'yum salmon' [salmon in Thai seafood sauce with fresh herbs] and crispy pork.
What is your favourite Thai dish?
I love khanom-tom [a coconut dumpling made with glutinous rice flour] – it's soft, chewy, and has this wonderful scent of coconut. I can finish 10 balls in two minutes!
Insider: Warisarang (PAT) Ariyapakkaphol, front office manager at 137 Pillars House
The best places to eat and shop
Jing Jai Market – The market concentrates on handmade products and organic foods, opening from 6am to 1pm on Saturday and Sunday.
Forest Bake – With fresh bakes daily, it serves 90 per cent handmade produce using natural wild yeast and real butter only: no margarine, no shortening, no trans fats, no preservatives and no additives.
Nussara – Where you can find hand-crafted cotton products from Mae Chaem [a village near Chiang Mai].
Woo Cafe and Art Gallery – A lifestyle shop for those looking to enjoy a drink and a meal while enjoying beautiful artwork at the same time.
Khao Soi Lam Duan – One of the most famous restaurants serving traditional northern Thai foods including egg noodles in yellow curry with beef, chicken or pork.
The Riverside Bar & Restaurant – Located just five to 10 minutes' walk from the hotel, where you can enjoy dinner with live music.
Try steamed rice dumplings (khao kreab pak mo) – a popular and unique Thai street food snack.
Prempracha's Collection – Located on the east side of Chiang Mai city, 15 minutes' drive from the hotel, this place provides good-quality ceramics and pottery in a large showroom presented by professional staff.
The Golden Triangle in Hang Dong – sells both new and old antique home furniture and decorations from China, Thailand, British Colonial Burma, Indian, Pakistan and central Europe.
Best things to do
Hiking the Monk's Trail and Doi Suthep Temple – Near to the city, it takes about one hour to hike the Monk's Trail before driving up to the hill to Doi Suthep Temple to see the Chiang Mai city view.
Elephant Nature Park – Located north of Chiang Mai, this elephant sanctuary treats the animals with care; no bull hooks used and no riding.
Insider: Uy Ear, co-founder and CEO at Osja Studio, Cambodia's first game development studio
What three things must first-time visitors to Phnom Penh do?
Firstly, visit the Royal Palace and the neighbouring landmarks along the riverside, not just for the sights, but also to taste the different local foods. There's good traditional Cambodian noodles (num banh chok) near Wat Botum pagoda, south of the Royal Palace, or more common fried short noodles (lort cha) and steamed chive cakes (nom ka chai) north of the Royal Palace.
Secondly, see a traditional Cambodian dance performed in the National Museum by the Cambodian Living Arts group – it's a kind of dance you won't get to see anywhere else.
And lastly, visit our traditional markets; in Phnom Penh we have quite a few, Central Market probably has the most unique architecture [Art Deco] of any market in the city, but there's also Orussey Market, Olympic Market and the Russian Market.
What would you recommend visitors do that only locals might know about?
Try all our different types of food, such as fried insects, which you can find at this popular place near the middle crossing to Koh Pich, also known as Diamond Island; balut (boiled baby duck egg) and a milkshake in front of the Orussey Market, available from 6pm until late; and white porridge with salted fish along Kampuchea Krom Boulevard, near Central Market.
And one more thing: you must make time to visit a pagoda, any pagoda. We have so many here. On a normal day it might be a bit empty, but there are two holy days each month when more locals visit. It's a great experience.
What is the one thing travellers shouldn't leave Phnom Penh without?
The best gift to get from Phnom Penh is our traditional krama (a scarf with many different uses). It's very symbolic of Cambodia and quite useful too. It's the one thing I always carry when I go abroad, and I take it as a gift too. There are many different colours and materials available, all with differing quality and price. Everyone will know that you're Cambodian, or that you've been there, if they see you carry one of these.
Interview: Chloe Cann
Insider: Dang Thuy Duong, cafe and tour company owner of The Old Compass Cafe and Old Compass Travel
What's the perfect way to start the day in Ho Chi Minh City, commonly known by its former name, Saigon?
My perfect morning starts with a bowl of phở bò (beef) at Phở Minh while listening to the birds sing. A true Saigon experience is having a genuine Southern-style breakfast and Phở Minh, in District 1, is clean and quiet, has been run by the same family since the 1950s and their phở is very good.
What are your favourite local restaurants visitors should try?
Hu Tieu Thanh Xuân, located on the corner of an alleyway at 62 Tôn That Thiep in District 1, has been in business for 70 years. For dinner I usually want a decent sized meal and often spend evenings at my own cafe, The Old Compass in District 1. Our food is very good, the staff know my taste and it always feels like home. It's also a relaxed place to meet with friends and family.
Where should visitors head to discover Saigon/Ho Chi Minh City's artistic side?
The Factory Contemporary Arts Centre in District 2 is not new but their exhibitions and activities constantly change. A positive development in Ho Chi Minh City over the past 15 years is the increase in art and cultural events.
What do you think people should know about the city?
Most visitors have the impression that Hanoi is Vietnam's historic architectural centre. In fact, Saigon has a great deal of amazing modernist architecture starting with the General Science Library and Independence Palace.
What should visitors take away with them from Saigon/Ho Chi Minh City?
I would recommend visitors take home a pack of good coffee, a photo with a local, a postcard of the city to send to someone they love and a positive attitude like the Vietnamese people.
Interview: Elspeth Callender
11. Palawan, Philippines
Insider: Edi Aga Mos, founder of socially conscious local operator Tao Philippines, shares five secret destinations in the Palawan islands
1. Cadlao Island, El Nido
The biggest island in El Nido bay. While everyone wants to see the [area's] lagoons and most popular beaches, Cadlao has empty beaches, swimming caves and thick jungle, and is the closest to town, even reachable by kayak.
2. San Fernando and Sibaltan, El Nido North Coast
A one-hour drive from El Nido town through farmland and coconut groves. Kilometres of shallow and smooth beaches perfect for kiteboarding. Diving in Sibaltan is a must, where it is combined with the study and conservation of newly discovered manta rays, for a magical close encounter with these gentle sea angels. Tao Beach Farm, for those who want a few days of the luxury of simplicity, real farm-to-table cuisine, and native massages away from the herd.
3. Malcapuya Island, Coron
While extra effort is required to get here compared to typical island hopping in Coron, Malcapuya Island is magical. It used to be one of our first expedition basecamps and is now a destination for the expanding island-hopping map. You might find a crowd here too, but you'll get the dreamy tropical paradise you want.
4. Whale Shark Sighting, Puerto Princesa
An initiative to help local fishermen benefit from tourism, reporting a sighting of a whale shark in the bay, through an organisation. If you manage to time your visit with the seasonal migration, you'll tick one of the boxes in the 'once-in-a-lifetime' list.
5. West Busuanga Island Hop
One hour's drive west of Coron; drop-off point near Conception town. There are resorts on the rocky coast offering access to world-class dives and snorkel spots in shallow pristine reefs. Island hop through the never-ending white-sand islands – Pass Island, Calumbuyan, north and south bay. Camp Ngey! Ngey! is also located here, our fun Crusoe-style island destination.
LEAVE YOUR COMMENT