Kuala Lumpur's most eclectic eats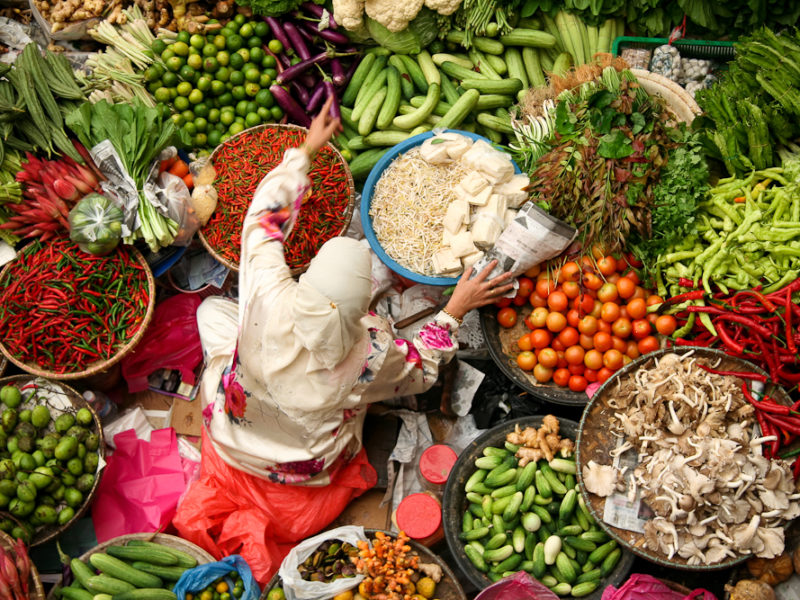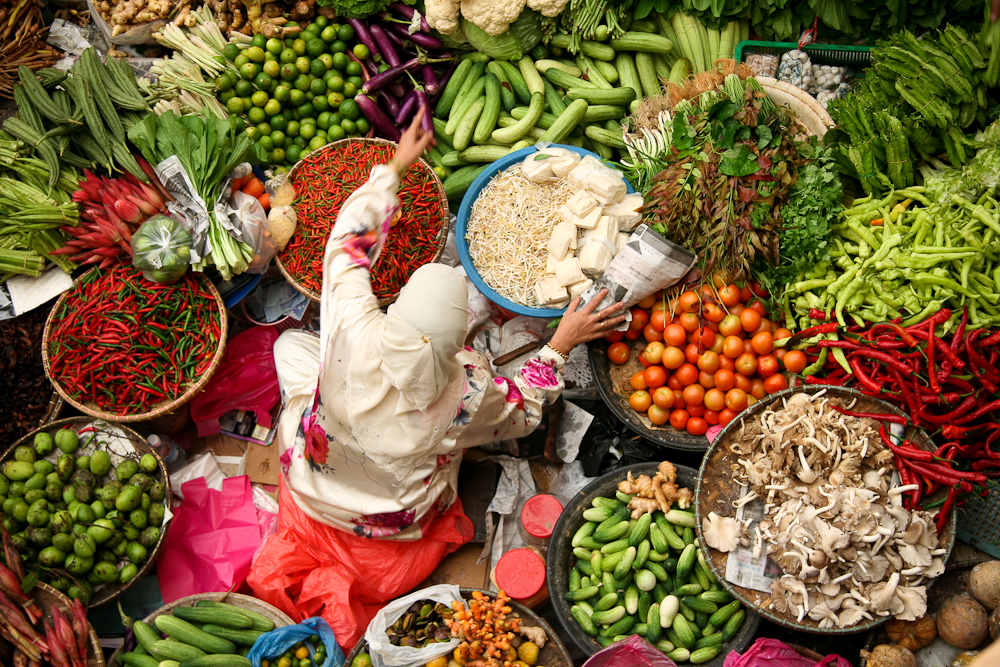 Cindy Bingley-Pullin brings her appetite to Kuala Lumpur, finding eclectic eating options from everyday to exclusive.
As the cliché goes, the way to a Malaysian's heart is through the stomach.
Due to its multicultural population and a diverse heritage spanning from colonial to colourful, Malaysia has a rich culinary history that ensures food is both the centrepiece of celebrations and a highlight of everyday living.
Eating is arguably the nation's favourite pastime and an exciting affair, given the melting pot of influences – including Malay, Chinese, Indian, Arabic and European – on its gastronomic legacy.
The best place to start educating your palate is the capital of Kuala Lumpur (affectionately known as KL), where many of the best epicurean experiences in the country – from hawker stalls to high-end restaurants – are ready to be digested.
Food by foot
The best way to get to know a city is by foot; and a culture, through its food. Combine both on a guided culinary walk with tour operator Simply Enak, a fun way to immerse yourself in a new destination with an in-the-know local.
My tour starts at a traditional kopi tiam (coffee shop) where we slurp cups of cham, a thick blend of coffee and black tea sweetened with condensed milk, alongside bowls of umami-rich beef noodle soup.
We wander through old-style shops and wet markets, as the effervescent tour guide shares snippets of the neighbourhood's history and customs.
Pit stops are made to sample local delicacies: durian tarts at a corner bakery, a Chinese medicine shop for health-boosting tea, an alley detour for fluffy pork buns, and the tastiest nasi lemak I have ever savoured.
Modern magic
Jeff Ramsey is a magician: bacon spun from smoked coconut, exploding lamb chops, Caesar salad as a gladiator-inspired capsule.
The first Michelin-starred chef to open a restaurant in Malaysia, Ramsey conjures up out-there dishes as part of his degustation menus at Babe, where he serves Japas – a fusion of Japanese and tapas.
Ramsey is on a mission to make fine dining fun. A grouping of sea urchin, apple and matcha is lightheartedly described as matching 'unlikely best friends', while the aforementioned lamb chop (jelly-filled) comes with a warning: 'Must eat all at once with mouth closed or risk injury.'
When chewing on the cheekily named Godzilla's Rage, meringues soaked in liquid nitrogen create puffs of smoke from diners' nostrils.
Babe is unlike any other eatery in the country yet epitomises Malaysian food: authentic flavours, pleasurable eating, and a hybrid of cultures.
Of American–Japanese background himself, Ramsey also reflects this mash-up: "I cook like I speak," he quips.
Under the stars
In KL, the biggest and best night food markets are found taking over Jalan Alor, a former red-light district.
An unassuming shopping street by day, by night it converts into a bustling roadside collective of open-air eating venues.
Plastic chairs and fold-out tables are positioned curbside, and vendors spruik their wares to pedestrians sauntering alongside a slow congo line of motorbikes and cars.
Stalls rigged with fluorescent lights sell everything from grilled seafood and barbecue skewers to stir-fried ice-cream, roasted chestnuts and spiky, pungent durians.
A juice seller hacks up fresh green coconuts, there are supersized bamboo baskets of steaming dumplings, and one cart sells only chicken's feet, the platter of gnarly, fried stumps displayed against a grill of glowing embers.
The air is hot and steamy, the scene atmospheric. Noodles are tossed in woks over open flames, cauldrons bubble with hot liquid, and hungry hordes swarm everywhere; it's unmistakably genuine South-east Asia.
Into darkness
Here's some interesting trivia: people are attracted to red food, but tend to avoid blue food.
Any visual preferences that we may have to what we eat, however, are discarded during our visit to Dining in the Dark, a novel restaurant concept set in pitch-black surrounds that is a first in Malaysia.
In the moodily lit lounge, walls are hung with monochrome canvases of famous visually impaired people: Ray Charles, a young Stevie Wonder and Christine Hà, MasterChef USA's first-ever blind contestant.
We play 'warm up' games to prepare ourselves for the sensory journey ahead. Mocktails are poured for taste tests, and buckets filled with grains, wooden puzzles and blindfolds are used as props.
Yus, our 'darkness expert', escorts us into the restaurant proper – shrouded in total darkness – for a surprise four courses.
Cutlery is bumped onto carpet, morsels dropped on clothing, but luckily no wine is spilled.
Yus giggles when we insist there is potato in the soup; the menu later reveals otherwise.
Although disorienting and disconcerting to start, we soon get comfortable in our sight-unseen setting and rather enjoy the experience of eating without our eyes.
LEAVE YOUR COMMENT